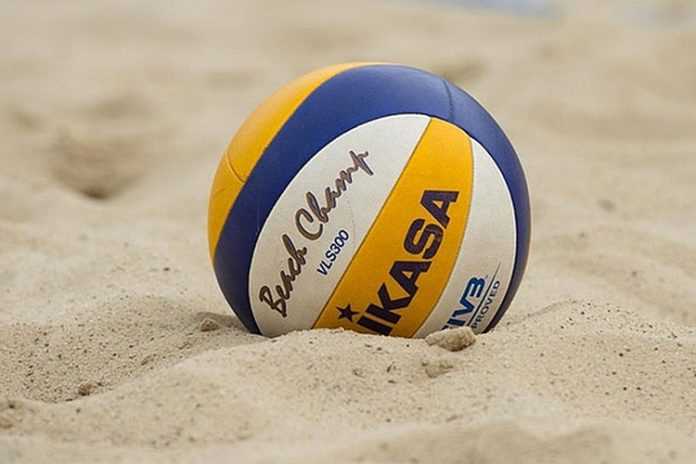 In the continuing expansion of the FIVB World Beach Volleyball Tour, the 2019 season has opened and the first 4-star event of the season – meaning the top teams are entered – comes this week in Yangzhou (CHN). The top seeds:
Men:
1. Alexander Brouwer/Robert Meeuwsen (NED) ~ 2013 World Champions
2. Pedro Solberg/Bruno Oscar Schmidt (BRA) ~ Solberg: 2015 Worlds bronze; Schmidt ~ 2016 Olympic gold medalist
3. Ahmed Tijan/Cherif Younousse (QAT) ~ 2018 Vienna Major bronze medalists
4. Nikita Liamin/Igor Velichko (RUS) ~ Liamin: 2018 World Championships bronze
5. Viacheslav Krasilnikov/Oleg Stoyanovsky (RUS) ~ new pairing!
Women:
1. Barbara Seixas/Fernanda Alves (BRA) ~ Seixas: 2015 World Champ; Alves: 2015 Worlds silver
2. Sara Hughes/Summer Ross (USA) ~ 2018 Moscow Open champions
3. Alix Klineman/April Ross (USA) ~ Ross: 2017 World Championships silver
4. Sarah Pavan/Melissa Humana-Paredes (CAN) ~ 2018 Commonwealth Games Champions
5. Nina Betschart/Tanja Huberli (SUI) ~ 2018 Moscow Open bronze medalists
The men's semis will be on the 13th and the finals on the 14th; the women's semis and finals will both be on Sunday. Look for match scores here.
The World Tour schedules comes for a new 4-star tournament in Las Vegas (USA) next week!