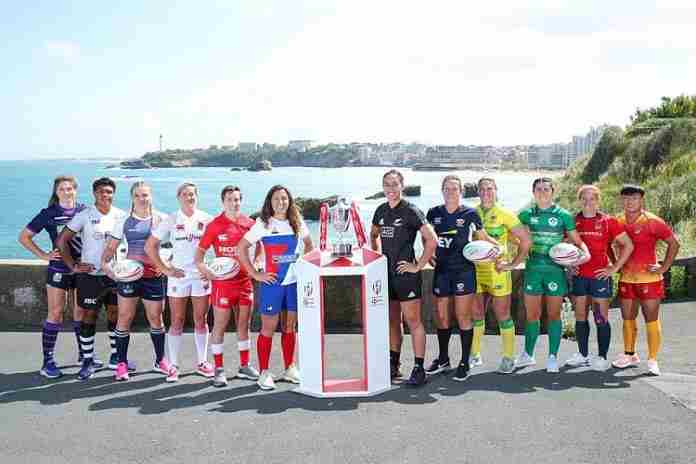 The final leg of the 2018-19 World Rugby Sevens Series for women comes this weekend in Biarritz (FRA), with New Zealand's Black Ferns trying to clinch their fifth series title in the seven years it has been played. The standings:
1. 92 New Zealand
2. 80 United States
3. 78 Canada
4. 74 Australia
5. 60 France
6. 47 England
7. 42 Russia
8. 40 Ireland
The top four finishers in the standings will qualify for the Tokyo Sevens tournament. Like the men's team which finished second, the U.S. Eagles are flying higher than ever before. The best previous finish for the U.S. women was fourth in 2012-13, but they sit second now and are almost assured of finishing in the top four. Canada, sitting third, has finished as high as second once, in 2014-15. Scoring is 20-18-16-14-12 for the top five places.
The pools for Biarritz:
● Pool A: New Zealand, England, Russia, Scotland
● Pool B: Australia, Canada, Spain, Ireland
● Pool C: United States, France, Fiji, China
Pool play will start on Saturday at the Stade Aguilera, with the final pool matches and playoffs on Sunday.
The seasonal scoring title will also be decided, with Canada's Ghislaine Landry leading the parade with 185 total points, followed by Tyla Nathan-Wong (NZL: 173) and Ireland's Aimee-Leigh Murphy (155). The tries leader is Murphy (31), ahead of Bianca Farella (CAN: 28) and Michaela Blyde (NZL: 24).
Look for match results here.