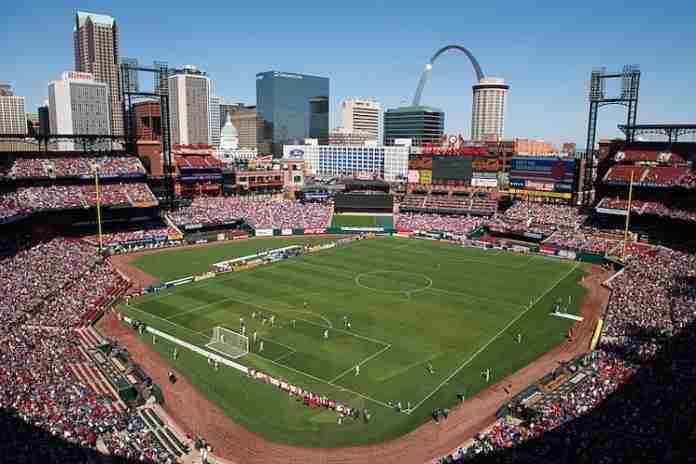 The U.S. women won the 2015 World Cup in Canada, warming up with a 4-0 win over New Zealand at Busch Stadium in St. Louis in early April before an impressive crowd of 34,817.
It's deja vu all over again, and the US. Women will play their next-to-last game before the 2019 Women's World's Cup vs. the Football Ferns at Busch on Thursday (16th).
The teams have met three times over the past four years, with the U.S. winning 3-1 and 5-0 in back-to-back friendlies in September 2017, and a 2-0 win in Brazil in the group stage of the 2016 Olympic Games. In fact, in its four wins between 2015-17, the U.S. has outscored New Zealand, 14-1.
New Zealand is ranked 19th in the latest FIFA World Rankings, having been as high as 16th in 2015. They're 2-2 in 2019, having defeated Argentina and Norway, and losing to Australia and South Korea. The Football Ferns are in a difficult World Cup group with the Netherlands, Canada and Cameroons in France.
The American squad defeated South Africa, 3-0, on Sunday in Santa Clara, with a middling performance that got better as the game went on. Sam Mewis came through with two goals and Carli Lloyd scored the final tally in stoppage time.
The U.S. defense was hardly tested by South Africa, but the offense had trouble with the packed-in defense, scoring just one goal in the first half. Things improved when Megan Rapinoe subbed in at half, but how the U.S. does offensively will be a major focus on Thursday.
The match will be televised on ESPN2, beginning at 8 p.m. Eastern time.