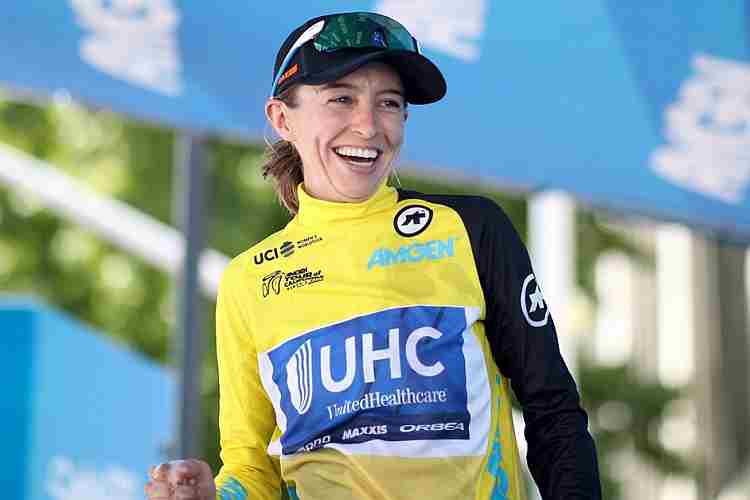 The fifth edition of the women's edition of the Amgen Tour of California borders on the cruel, with a punishing three-stage schedule on Thursday, Friday and Saturday. The stages:
● 16 May: Stage 1 (96.5 km): Ventura to Ventura (hilly)
● 17 May: Stage 2 (74.0 km): Ontario to Mt. Baldy (mountains)
● 18 May: Stage 3 (115.5 km): Santa Clarita to Pasadena (mountains)
The second and third stages are especially brutal. The second race begins in Ontario at 337 m elevation (~ 1,105 feet) and ends on Mt Baldy – the tallest mountain in the Los Angeles area – with an elevation of 1,959 m (~ 6,427 ft.). The route essentially climbs continuously during the final 38.5 km of the race! Ouch!
Such a stage would normally decide the overall winners, but is followed by another difficult route on Saturday from Santa Clarita into Pasadena in Southern California. It starts at 350 m (~ 1,148 feet) in Santa Clarita and races over the crest of the Angeles National Forest Highway to 1,471 m (~ 4,826 ft.) before descending into Pasadena to complete the race.
The entries have not yet been completely confirmed, but include a number of stars:
● Katie Hall (USA) ~ Defending champion; second in 2017
● Kasia Niewiadoma (POL) ~ Third in 2018
● Tayler Wiles (USA) ~ Second in 2018
● Arlenis Sierra (CUB) ~ Third in 2017
In addition, previous stage winners returning include Coryn Rivera (USA: one prior stage win), Chloe Dygert (USA: 1) and Kendall Ryan (USA: 1).
World Tour stars to watch include South Africa's Ashleigh Moolman, the 2018 Giro Rosa runner-up; Finland's Lotta Lepisto, the 2016 World Road Race bronze medalist; 2017 World Road Race champ Chantal Blaak (NED) and Britain's Lizzie Deignan, the 2015 World Road Race winner.
Look for results here.