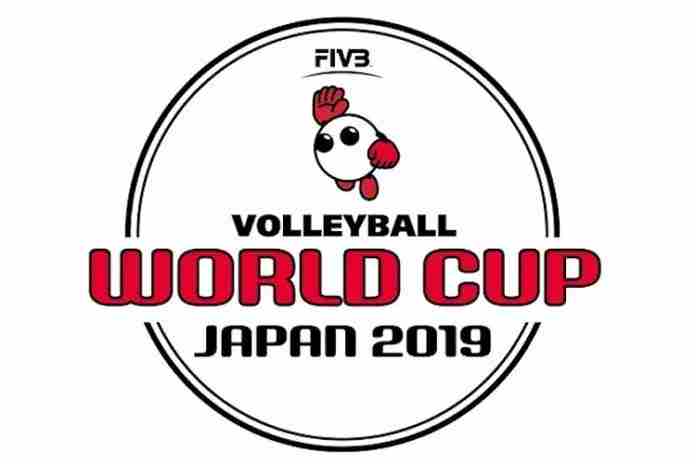 The 14th edition of the FIVB men's World Cup is underway in Japan and nearing the halfway point, with Brazil and the United States leading the tournament with 5-0 and 4-1 records, respectively.
There is no Olympic qualification impact from this tournament, but with the event being held in Japan – as usual – it was scheduled anyway. There are no matches in Tokyo; the tournament is being held in Fukuoka, Nagano and Hiroshima. Thus far:
1. 15 points Brazil (5-0)
2. 13 points United States (4-1)
3. 12 points Poland (4-1)
4. 9 points Japan (3-2)
5. 9 points Russia (3-2)
6. 7 points Egypt (2-3)
The American side lost its first match to Argentina, 3-2, but has gone on to defeat Italy, Poland, Japan and Tunisia. The U.S. and Brazil will meet in the second round, on 10 October.
This is a round-robin tournament, with 12 teams: Brazil, the U.S., Poland, Japan, Russia, Egypt, Argentina, Iran, Canada, Italy, Australia and Tunisia. The first round ended on Sunday; the second round will finish on 11 October and the short third round on 15 October. Look for match schedules and results here.
In the prior 13 World Cups, Russia (counting the USSR) has won six times, followed by Brazil and the U.S. with two each. The Americans are the defending champs, winning in 2015 to go along with a win in 1985. Brazil has been tough of late, winning twice and finishing third twice in the last six appearances.