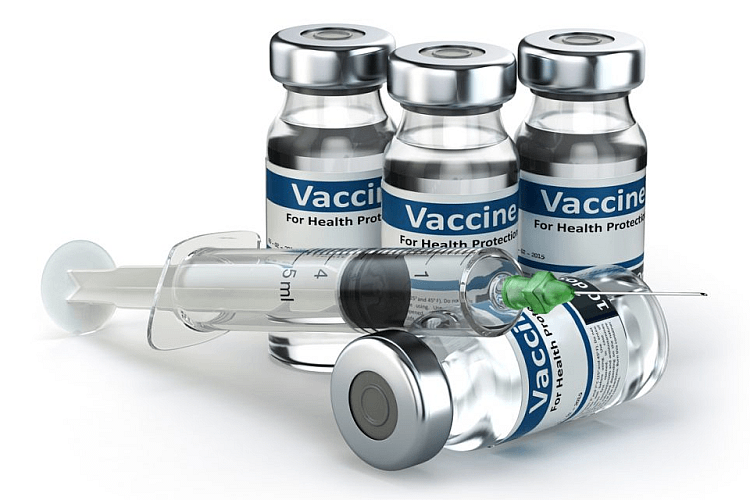 ≡ TSX DAILY ~ 21 August 2019 ≡
| 1. |  LANE ONE: USOPC tries self-vaccination to ward off possible Congressional surgery over governance 
After a devastating series of Congressional hearings in 2018, the United States Olympic and Paralympic Committee and the U.S. National Governing Bodies are in line for potentially severe changes to their charter from the U.S. Congress and a bill to do so has already been written by Senators Jerry Moran (R-Kansas) and Richard Blumenthal (D-Connecticut).
Knowing this, and having read the Senate sub-committee report, the bill and the report of its own Borders Commission, the USOPC announced on Monday a lengthy set of proposed amendments to its By-Laws that would make significant changes along the lines proposed in all three.
In the dull language of governing documents, the changes would include:
● Changes to the USOPC's Board of Directors, following the suggestion of the Borders Commission and including five independent directors, three directors elected directly by the Athletics Advisory Council, three elected directly by the National Governing Bodies Council and two from former athletes who are part of the U.S. Olympians and Paralympians Association. Required additional directors would include U.S. members of the International Olympic Committee and International Paralympic Committee.
● Much stronger oversight and audits – on compliance to regulations and performance – of the National Governing Bodies, to be done annually by 2021. That's a higher level than recommended in the Moran-Blumenthal bill and the requirements are significant and deep.
● Stronger athlete support from a dedicated "Office of the Athlete Ombudsman," upgraded from a single person to a full-time group, paid for by the USOPC. Grievance procedures would be supported by a USOPC-provided fund for athletes who do not have the funds to challenge an NGB or the USOPC on compliance, selection procedures or other matters.
● The USOPC would make annual reports to the Congress, instead of one report every four years.
The proposed amendments are now in a public comment period. The critics are already shrieking, but the USOPC's approach to integrating change before change is forced on it is worthwhile and in some areas, genuinely helpful. There will be more changes to come, as new By-Laws can't solve everything, but this is a good start.
As with many vaccinations, while it may not completely prevent a change in status, it may cushion the impact. Time will tell.
| 2. | U.S. OLYMPIC & PARALYMPIC COMMITTEE: Reprimands sent to Imboden and Berry for Pan Am podium protests, but no sanctions
USA Today's Christine Brennan reported that the USOPC sent letters of reprimand to both fencer Race Imboden and hammer thrower Gwen Berry for their protest actions on the medal stand at the Pan American Games in Lima, Peru.
Imboden (pictured) kneeled during the playing of "The Star Spangled Banner" during the medal ceremony for the men's Team Foil fencing event and Berry raised her right fist during the victory ceremony for the women's hammer throw.
Both had signed a pledge – as did all of the 643 athletes on the U.S. team – that they would refrain from political protests. They did not. But the letters sent by USOPC Chief Executive Sarah Hirshland indicated:
"This letter will serve as a formal reprimand from the United States Olympic & Paralympic Committee. Additionally, the USOPC considers you to be in a probationary period for the next 12 months. This means you could face more serious sanctions for any additional breach of our code of conduct than might otherwise be levied for an athlete in good standing."
Hirshland further explained:
● "And while I respect your perspective – and that of every athlete for whom I'm lucky enough to serve – I disagree with the moment and manner in which you chose to express your views. …
● "The goal of a Games that are free from political speech is to focus our collective energy on the athletes' performances, and the international unity and harmony each Games seek to advance. When an individual makes his or her grievances, however legitimate, more important than that of their competitors and the competition itself, that unity and harmony is diminished."
Brennan noted that Hirshland plans to discuss the issue with the International Olympic Committee and International Paralympic Committee to "more clearly define for Team USA athletes what a breach of these rules will mean in the future." Next summer's Tokyo Games will come in the midst of the 2020 U.S. Presidential cycle, between the Democratic and Republican National Conventions.
The raised-fist salute of Tommie Smith and John Carlos at the 1968 Mexico City Games after the men's 200 m resulted in the pair being banned from the Games. Same for the casual stance on the victory stand of Vince Matthews and Wayne Collett in Munich in 1972 after the men's 400 m.
Ahead of 2020, the issue must be discussed, since a repeat may not be as lightly treated by the IOC or IPC.
| 3. | CANOE-KAYAK: New Zealand's Carrington goes for seventh straight gold in Worlds K-1 200 m as Vincent-Lapointe sits
The shocking suspension of Canada's 11-time World Champion Laurence Vincent-Lapointe for doping on Monday cast a shadow over the 2019 ICF World Championships, now ready to start in Szeged, Hungary.
But there will still be stars on the water, including two mega-stars on the same level as Vincent-Lapointe:
● New Zealand's Lisa Carrington (pictured) has dominated women's kayaking for almost a decade and will be looking for her seventh straight title in the K-1 200 m and more in the K-1 500 m and the K-2 and K-4 events.
● Germany's Sebastian Brendel has been equally successful in the men's canoeing events, with 10 career golds in the C-1 1,000 m, C-1 5,000 m and C-4 events from 2013-18.
The program in Szeged runs through Sunday in 30 different events, of which just 12 are on the Olympic program for Tokyo. Our preview is here.
At a Montreal news conference, Vincent-Lapointe responded to the doping positive announced by the International Canoe Federation on Monday, accompanied by her attorney, Adam Klevinas.
Klevinas explained the next steps. "For the moment, what we know is that the concentration that was found in Laurence's sample is compatible with contamination. That's where we're looking now
"We're confident that it isn't an intentional ingestion. Ligandrol is an illegal substance in Canada; it's not something you would find in medication. It's not something you could find in food, like you would with Clenbuterol in certain parts of the world, so contamination, for us, especially with the concentration that we found is the scenario that we have to investigate and we're looking at every possibility."
He went on to explain that the logical culprit would be supplements, which have been shown to create these kinds of positives before. "There is an explanation and we have to find it."
Vincent-Lapointe expressed her dismay with clarity and emotion:
"As a person, my dream to go to the Olympics started when I was seven, right? I saw someone do synchronized swimming in the Olympics ad I was just, like, amazed.
"I have not gone to school since the fall because I decided to really focus and get ready for this Olympic selection this year, and I've been working so hard and – just every single day – putting all my heart and all my strength into everything I do, and last week, it just all fell down.
"My world fell apart literally. I received the news, and I was like, 'How could I ever want to risk something like that?' … I've been winning for almost 10 years now and I know I can beat all of these women with my own strength. I know I can win. I know I can be the best, and I don't need anything to boost me or something.
"For me – doping – I've always seen people who do that as cheaters."
For now, she is suspended and the investigation will continue. The normal penalty for doping violations is four years, which could not only wipe out her ambitions for Tokyo, but given the timing, potentially for Paris 2024 as well.
| 4. | FOOTBALL: Belgian federation NOT interested in hosting FIFA Women's World Cup in 2023
Not interested, just looking. The Royal Belgian Football Association said on Tuesday that it was not, in fact, going to bid on the 2023 FIFA Women's World Cup, but was interested in knowing more about the requirements in order to consider a future bid.
Belgian Football Union spokesman Stefan Van Loock told the Belga news agency, "What is correct is that we asked for information on the terms of reference, the criteria for application and the needs for such an organisation, but for information purposes only and certainly not for the 2023 edition. If we were to apply, it would be for a later edition, but it is much too early."
FIFA had announced that Belgium was going to apply; there are nine countries now interested who must formally confirm their intention to bid by 2 September and then submit the documentation by 13 December.
The U.S. Soccer Federation is planning to bid on the 2027 Women's World Cup, to be held a year after Canada, Mexico and the U.S. hold the 2026 FIFA World Cup and a year prior to the 2028 Olympic Games in Los Angeles.
| 5. | ATHLETICS: Croatia's Perkovic targets Los Angeles 2028 as final destination in discus career
Although she is not having the season she would prefer in 2018, Croatia's double Olympic discus champion Sandra Perkovic still has her goals ahead of her. Still just 29 in an event where competitors can approach 40, she already has Olympic golds in 2012 and 2016 and World Championship victories in 2013 and 2017.
Interviewed for the IAAF "Inside Athletics" series (available here), she has a good idea of what the next 10 years could look like:
"Becoming the first woman to win three Olympic discus titles is my wish for 2020. But I know that I need to go there and be prepared to give my best.
"My wish is to go to five Olympic Games – one for each of the Olympic rings. I've been to two now, in London and Rio, and my next one will be Tokyo. After that, I want to compete in Paris in 2024 and in Los Angeles in 2028. Maybe that will be my last Olympics and my last season.
"That's 10 more years of competing, but during that time I'd like to become a mother and continue doing the sport. After that, there are lots of jobs I'd like to do but I'd like to stay involved in sport because I've learned a lot during my career. But who knows, maybe I'll have five or six kids and be a housewife!"
She's hardly the stay-at-home type. In addition to her discus life, she also served a shortened term in the Croatian Parliament from 2015-16. According to her Wikipedia profile, she didn't attend any of the legislative sessions except the swearing-in ceremony – not a big surprise given the timing prior to Rio, a season with 13 competitions – and her term ended when the Parliament dissolved and new elections were called. Once a politician …
One more note on Perkovic. She ranks "only" 16th on the all-time list with her best of 71.41 m (234-3) from 2017, but all of the throws and throwers ahead of her are Eastern Europeans from the 1980s plus one throw from Yangling Xiao (CHN) in 1992. You can make the inference that Perkovic is the world-record holder in the event in the post-state doping era (although she served a six-month ban back in 2011).
| 6. | THE LAST WORD: Matthew Boling already becoming a legend at Georgia, even before his first race!
This is just absolutely a scream.
Matthew Boling has enrolled as a freshman at Georgia after a record-setting senior season at Strake Jesuit High School in Houston, Texas, where he won the state title in the 100 m and ran sensational times of 9.98w and 10.13. He also won the Pan American Junior titles in the 100 m and 200 m (10.11 and 20.31 at altitude) and in the 4×100 m.
But he's already the talk in Athens for a stunt he collaborated on with Georgia head football coach Kirby Smart on Monday. According to Dawgs247:
"The fourth-year head coach had his players line up for sprints after the workout and before they started running, he offered them the option of sprints or a 4×100-meter relay race with the players vs. the coaches. It featured freshman offensive lineman Warren McClendon, redshirt sophomore cornerback Ameer Speed, freshman defensive lineman Tymon Mitchell, and junior safety Richard LeCounte III against three UGA staffers and, well, a guy who can be safely labeled as a ringer."
The ringer was Boling, running anchor after the players established a healthy lead on the coaches. You can watch the mayhem here:
https://twitter.com/GeorgiaFootball/status/1163593991725690881
Great way to bring the football and track programs together; wow!