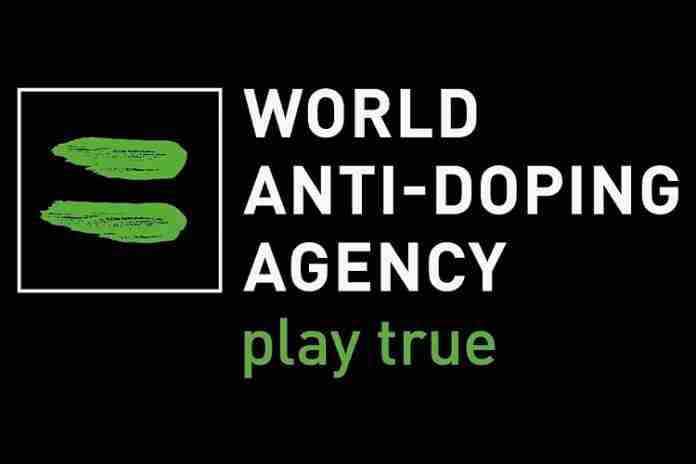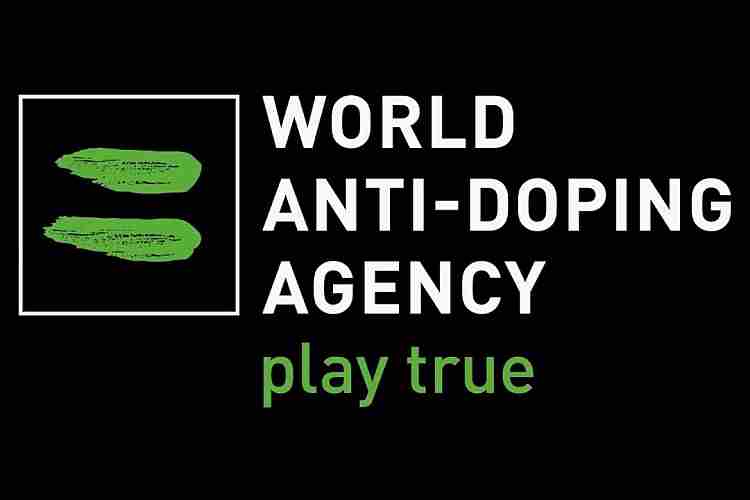 ★ The Sports Examiner: Chronicling the key competitive, economic and political forces shaping elite sport and the Olympic Movement.★
★ To get The Sports Examiner by e-mail: sign up here! ★
≡ THE 5-RING CIRCUS ≡
1. WADA: Russia is still not compliant
2. L.A. City Council grants Johnson home historic status
3. Argentina's Scaloni on its FIFA World Cup win
4. UEFA and European Space Agency together on security
5. Paris 2024 and Sodexo show off athlete meal plans
The World Anti-Doping Agency's Executive Committee, meeting in Montreal, confirmed that the Russian Anti-Doping Agency is still not in compliance with the World Anti-Doping Code, mostly over integration of the Code into the Russian legal system. Remember the Trump Administration threat to not pay its WADA dues if the U.S. didn't more representation on the Executive Committee? Well, now it has. The L.A. City Council approved monument status for the Cornelius Johnson home and Olympic Oak, but the property is still for sale … and the price has come down. A new City working group to deal with energy and the 2028 Olympic Games was also approved. Argentine coach Lionel Scaloni explained some of the reasons why his team was able to rebound from an opening 2-1 loss at the 2022 FIFA World Cup and win. UEFA, still smarting from the security disaster at the 2022 Champions League Final in Paris, will work with the European Space Agency on security and other programs. The Paris 2024 organizers and food-service giant Sodexeo showed off some recipe samples and detailed the mammoth culinary program undertaken for the 2024 Olympic Games, including a 3,500-person dining hall in the Olympic Village!
● World Championships: Judo (2: Agbegnenou wins sixth;
Russian fans tossed for pro-war ribbons) ●
● Panorama: Laureus Awards (Messi & Fraser-Pryce honored) = Russia (three more old doping positives in canoeing) = Athletics (4: Kerley vs. Jacobs, Bromell twice now; Slinov suspension extended; Reider gets probation from SafeSport; Amos selling London '12 silver medal) = Cycling (new leader in Giro d'Italia) = Figure Skating (Hungary blames Russian invasion, gives back 2024 Euros) = Football (U.S. hires Onyewu as sporting V.P) = Swimming (Germany wins open-water relay) ●
1.
WADA: Russia is still not compliant
The World Anti-Doping Agency's Executive Committee, its primary policy-making body, concluded its first 2023 meeting, in Montreal (CAN), with an important update on the status of the Russian Anti-Doping Agency.
Still not compliant:
"The ExCo received an update on the current status of the Russian Anti-Doping Agency (RUSADA), which remains non-compliant with the World Anti-Doping Code. This is related to the 2020 decision by the Court of Arbitration for Sport to declare RUSADA non-compliant and implement a number of consequences on Russian sport for a period of two years. RUSADA will remain non-compliant until WADA has been able to verify that it fulfills each of the reinstatement conditions laid out by the CAS."
The December 2020 decision by the Court of Arbitration included a long list of requirements, even while shortening the sanctions imposed by WADA from four years to two years. The specific issue for WADA appears to be the integration of the World Anti-Doping Code into Russian law, as is required.
RUSADA issued a statement to the Russian news agency TASS, which included:
"RUSADA's operations are carried out in full compliance with the requirements of the World Anti-Doping Code.
"According to the results of the RUSADA audit, a remark was received that some provisions of the federal law on sports do not comply with the text of the World Anti-Doping Code. RUSADA does not have the right to legislative initiatives, that is, it cannot submit bills or proposals for the adoption, amendment or repeal of the law for consideration. But we immediately turned to the authorized organizations with a request to work on this issue, and we are very grateful to the members of the committee on physical culture and sports for fruitful and efficient cooperation.
"At the moment, the draft law on amending Articles 26 and 26-1 of the Federal Law 'On Physical Culture and Sports in the Russian Federation' is under consideration in the first reading in the State Duma.
"The comment on the legislation does not apply to the operating activities of RUSADA; differences in the text of the Code and federal law do not in any way restrict the agency in implementing the provisions of international standards. The activities of RUSADA are governed by the All-Russian Anti-Doping Rules, which, in turn, are fully consistent with the provisions of the World Anti-Doping Code. In addition, on May 9, 2023, amendments to the federal law came into force, giving RUSADA the right to approve the All-Russian Anti-Doping Rules."
The WADA report on the Executive Committee meeting also noted the continuing prosecution of Russian athletes from the doping period:
"[T]he WADA Operation LIMS investigation into the data and samples retrieved by WADA Intelligence and Investigations from the Moscow Anti-Doping Laboratory in 2019 continues to be successful. As of today, 195 athletes have been sanctioned with an additional 77 charged and 188 cases that remain under investigation."
¶
There was another interesting note in the WADA report, remembering the threat by the Trump Administration in mid-2020 to not pay the agreed-on U.S. dues to the organization if the U.S. did not get more representation on the Executive Committee.
WADA's reply at the time pointed out that there was no U.S. rep on the ExCo because it did not field any candidates for election for one of the then-available positions.
The WADA report from Monday's meeting noted, three years later:
"Also attending the ExCo meeting for the first time was the new President of the Americas Sports Council (CADE), Dr. Rahul Gupta, who takes his place on the ExCo as the Americas representative. Dr. Gupta, who is Director of the United States Office of National Drug Control Policy, replaces the former CADE President from Colombia on the ExCo."
2.
L.A. City Council grants Johnson home historic status
After a lengthy build-up, including hearings in front of the City of Los Angeles Cultural Heritage Commission and the City Council's Planning and Land Use Management Committee, the final vote by the Los Angeles City Council on Historic-Cultural Monument status for the Cornelius Johnson home and Olympic Oak passed without comment.
As item 11 of the City Council's agenda for Wednesday (10th), the approval was swept up in a single vote with 17 other items that passed by 11-0, with four members absent.
So, the Johnson home – built in 1903 by Cornelius Johnson's father – and the Olympic Oak, planed behind the house from a seedling brought back by Johnson as the Berlin 1936 Olympic high jump gold medalist, now have a modest amount of legal protection against being torn down or significantly altered.
While Historic-Cultural Monument status is not a prohibition against change, it does require any owner to obtain permission from the Cultural Heritage Commission to proceed, and the Commission can postpone any changes for a limited amount of time.
As it is now, the property was to have been developed for market-rate apartments or condominiums by owner KLD Investment, LLC when purchased for $927,000 in 2019. Now, it is on the market for $1.049 million, a price reduction from $1.09 million in the last week.
The Olympic Oak fell into distress, but the owner allowed the Huntington Gardens to come in and install an irrigation device to help revive it. There has been chatter about a potential non-profit buyer to take over the home, perhaps as a cultural center or museum, but no one has come forward yet.
¶
The Los Angeles City Council also approved, by 12-0, a report from the Ad Hoc Committee on the 2028 Olympic and Paralympic Games to form a "Games Energy Council" to plan the energy program for the Games, focusing on "emerging realities related to climate change and the potential to disrupt energy systems."
3.
Argentina's Scaloni on its FIFA World Cup win
After its stunning, shocking, mind-bending, 2-1 loss to Saudi Arabia in its opening match of the 2022 FIFA World Cup, Argentina turned everyone around, going on to win its third title with a penalty-kicks victory over France in the final in Doha, Qatar. How?
Coach Lionel Scaloni returned to Doha to speak at Post-FIFA World Cup 2022 Coaches Forum, explaining the flexibility of the team and their playing systems were key. Highlights:
● "I can say that losing that match was a positive thing because I think it also gave the team a new perspective. It was all to play for, and perhaps that forced us to change our approach. … The team and the squad as a whole showed that they were ready for anything."
The Argentines won their next three games by a combined 6-1 and moved on to an epic quarterfinal against the Dutch, losing a 2-0 lead in the final minutes, but then winning on penalty kicks.
● "My players know that we can change [our system] at any moment, and that we are not one-dimensional. In the end, it ends up like a game of chess: trying to hurt the opposition and prevent them from hurting you. The tactical side, the strategy, that is an important ingredient, but having players play for each other: that's crucial."
Tactically, he explained Argentina's success was partly due to preventing counterattacks:
"We believe strongly in recovering the ball within the first three, four or five seconds after losing possession. If we can't win the ball back, we move into midfield and wait. We never suffered many counter-attacks due to our team's [defensive] work and keeping the opposition wingers in check. So, for us, when we prepare how to attack, we also prepare for how the opposition will look to counter-attack, and we didn't suffer many of those."
● And Scaloni planned specifically for how to get the most from superstar scorer Lionel Messi:
"I think is important, to realize what a player like him needs. In the first few months with the national team we tried to play a bit faster, a bit more direct and noticed he wasn't comfortable and his teammates weren't comfortable, so I think one of our merits, of all of us, the squad as a whole, was having found those players who could let him play his football."
Despite giving up eight goals in its seven games – and three in the final to France prior to penalties – Argentina's offensive firepower showed with 15 goals, of which Messi scored seven, with a goal in six of their seven matches.
4.
UEFA and European Space Agency together on security
The security disaster at the 2022 UEFA Champions League final at the Stade de France in Paris, between Liverpool and Real Madrid, that saw more than 200 fans injured and significant violence and robbery by local assailants, sent UEFA looking for more help in the future.
Beyond a detailed report and recommendations for the future, UEFA and the European Space Agency announced Monday a working agreement, which will include:
"In collaboration with UEFA, ESA will run an open call for technologies on crowd management solutions. The goal is to allow tech providers in the ESA network to provide UEFA with more accurate data on the crowd movement around stadiums, and to allow UEFA to access the historical crowd data in specific venues."
Projects will also include a mapping of football sites across Europe to better target community programs, and sustainability development efforts that can be used in football contexts. The agreement will last through the end of 2025; the UEFA statement noted:
"This agreement is signed as part of the UEFA Innovation Hub's mission to foster cross-industrial collaborations with a wide range of stakeholders from the innovation ecosystem, as a response to ever-changing habits and an increasingly demanding environment for football."
After the 2022 Champions League final, UEFA is open to any help it can get. This might turn into something quite interesting.
5.
Paris 2024 and Sodexo show off athlete meal plans
France is justly famous for gastronomy and the Paris 2024 organizers and official supporter, food service giant Sodexo, explained their food service program for athletes in a Tuesday news conference.
The athlete feeding program has to take care of about 15,000 people in the Olympic Village, with an expected 40,000 meals of all sizes served daily. The main dining hall is expected to seat up to 3,500 people at a time, with dishes of many types and many styles to meet the nutritional and cultural needs of athletes and team officials, plus six other smaller locations.
One sample on Tuesday was from famed chef Amandine Chaignot: "What I cooked here is poultry, guinea fowl slowly roasted with a nice crayfish jus, very reduced, very intense, with a 'poulette' sauce (white sauce), so it's a kind of creamy, comfort food."
Other samples included crushed chickpeas with herbs and a smoked fish sauce, a quinoa risotto and a chocolate mousse with raspberries.
Sodexo expects to have more than 500 menu items available to cater to all tastes and needs, with more than 1,000 workers at the Village and 6,000 staff all together, with Sodexo also handling food service at 14 of the Olympic venues and eight Paralympic competition sites.
There are also sustainability goals, with kitchen equipment, reusable plates and utensils to be reused after the Games. Uneaten food will be donated to food banks and food waste will be composted.
Local foods will be featured, with 80% of the products from France and of that total, a quarter will come from within 150 miles of Paris.
≡ WORLD CHAMPIONSHIPS ≡
● Judo ● France's Clarisse Agbegnenou cemented her place as one of the greatest judoka ever with her sixth individual World Championships gold at 63 kg on Wednesday at the 2023 IJF Worlds in Doha (QAT).
After skipping a year for maternity in 2022, Agbegnenou returned with another triumph, winning with steady precision, but also once in the first 20 seconds in he quarterfinal. She ended up exactly where she was two years ago, against Slovenia's Andreja Leski, in the final. Agbegnenou waited, found an opening and scored a waza-ari (half-point) with 30 seconds to go and a second for a technical ippon and another Worlds golds.
Now 30, Agbegnenou now ranks equal-fourth all-time with six individual World titles; only the iconic Teddy Riner (FRA: 10 at +100 kg), and fellow female competitors Ryoko Tani (JPN: 7 at 48 kg from 1991-07), Tong Wen (CHN: 7 at +78 kg from 2001-11) have more. Agbenenou is tied with Belgian Ingrid Berghmans (72 kg and +72 kg from 1980-89) with six.
Counting all Worlds medals, including team events, Riner and Agbegnenou are tied for the most ever at 13 (8-3-2; Riber has 11-1-1). Amazing.
It has been a good World Championships for repeaters. On Tuesday, Japanese-born, but now Canadian star Christa Deguchi won her second Worlds gold – also in 2019 – in the women's 57 kg class over Japan's Haruka Funakubo, who now has silver medals in this class in 2022 and 2023.
In the men's 81 kg division, Georgia's Tato Grigalashvili defended his 2022 title by beating Belgium's 2021 World Champion Matthias Casse for the second Worlds in a row. It's the third time in a row that the two have met for the Worlds gold, with the Georgian taking the last two.
In Tuesday's men's 73 kg final, Swiss Nils Stump won his first career Worlds medal – a gold – by beating 2021 Worlds silver medalist Manuel Lombardo (ITA) in the final. Stump's win was the first ever by a Swiss at the Judo Worlds.
The individual championships continue through the 13th, with the team event on the 14th.
¶
On Tuesday, three spectators at the IJF Worlds were removed from the venue for refusing to remove a Russian military symbol. Inside The Games reported:
"Three people were spotted in the crowd wearing the Ribbon of St George – which is viewed by many Ukrainians as a symbol of Russian aggression and has been banned in several European countries – when watching yesterday's competition at the Ali Bin Hamad Al-Attiyah Arena in Qatari capital Doha. …
"'They were spectators and they were asked to remove the items and they didn't want to,' a spokesperson from the IJF told insidethegames.
"'So they were removed from the venue and will not be allowed to re-enter.'"
The International Judo Federation has allowed Russian and Belarusian judoka to compete as neutrals in Doha. Russian Judo Federation President Sergey Soloveitchik told the Russian news agency TASS:
"We learned about this incident only from the media, and, in my opinion, there is a provocative component in it. We cannot comment on the decision of the organizers, especially since we have not seen with our own eyes either people with St. George's ribbons, or how they were allegedly asked to leave. We are here for something else: we came to perform, to fight for medals. Our athletes have not performed for the last year, training day in and day out."
A Russian State Duma member, 2006 Olympic Winter 500 m gold medalist Svetlana Zhurova, blamed Ukraine for the incident, pointing to an online post by Tokyo 2020 Greco-Roman 87 kg gold medalist Zhan Beleniuk of Ukraine, also a member of the Ukrainian Parliament, picturing the three fans with the ribbons:
"The organizers themselves would hardly have noticed the St. George ribbons. Ukraine will always monitor such things and provoke similar situations in order to further achieve our isolation. At all the sites where Russian athletes still remain, provocations are arranged only by Ukraine."
In response to Russian and Belarusian participation, Ukraine is boycotting the 2023 IJF Worlds.
≡ PANORAMA ≡
● Laureus Awards ● The prestigious Laureus Awards were handed out on Monday in Paris, with Argentine football icon Messi winning for the Laureus World Sportsman of the Year and his World Cup winners as the Laureus World Team of the Year for 2022.
Five-time World 100 m champ Shelly-Ann Fraser-Pryce of Jamaica won the Laureus World Sportswoman of the Year, after being nominated five times previously!
Spain's tennis sensation Carlos Alcaraz won the Laureus World Breakthrough of the Year Award for his victory at age 19. Danish football star Christian Eriksen recovered from cardiac arrest and losing his club contract to become the Laureus World Comeback of the Year Award, while China's triple Winter Games medalist snowboarder Eileen Gu won the Laureus World Action Sportsperson of the Year Award.
● Russia ● More ancient doping positives from the International Testing Agency, which announced Wednesday that three canoeists have been charged with doping violations based on evidence from the infamous Moscow Laboratory at the center of the state-sponsored 2011-15 doping project:
"The cases are based on investigations conducted by WADA's Intelligence & Investigations Department (WADA I&I) and by Prof Richard McLaren into allegations of systemic doping practices in Russian sport as well as Moscow Laboratory Information Management System (LIMS) data retrieved by WADA I&I over time."
The three athletes – Larisa Arakcheeva, Natalya Lobova and Vitaliy Yurchenko – are all Sprint competitors and have been provisionally suspended pending formal review of the charges. Lobova was the 2011 European gold medalist in the K-1 200 m and won four World Championships medals from 2010-14 in the K-1 4×200 m race.
● Athletics ● Lots of hype in the men's sprints. On Tuesday, World Athletics ballyhooed the Wanda Diamond League meet in Florence, Italy on 2 June – the Pietro Mennea Golden Gala – with Tokyo Olympic 100 m champ Lamont Marcell Jacobs (ITA) confirmed against Olympic runner-up and Eugene Worlds winner Fred Kerley of the U.S.
Jacobs beat Kerley in Tokyo, 9.80 to 9.84, then Kerley won the 2022 Worlds in 9.86, with teammate Trayvon Bromell third in 9.88 (Jacobs was injured). Bromell will also be on the line in Florence.
On Wednesday, it was announced that all three would be running in the Diamond League meet in Rabat, Morocco – the Meeting International Mohamed VI – on 28 May, six days earlier!
There had been lots of chatter about a Jacobs-Kerley match race, and when the Florence announcement was made, former U.S. and Nigerian sprinter Rae Edwards – posting as @RaesTake – wrote on Twitter:
● "Is it nobody's trying to waste the money or is it the Track World once again blocking the outside from getting in? I PERSONALLY know they both where offered $100k to do a one on one, plus $50k in travel expenses and accommodations to race head up."
● "I mean I gotta call it the way it went. Marcel [sic] said yes and agreed to even come to America to do it. He also asked about a possible relay of Italy vs USA. I reached out to [Mike] Marsh (USA relay coach about it to). He said he'd ask the athletes and get back to me. Never did. Fred said $100k. When I had the investment group interested and let them know that they would put up a quarter mill. I never heard anything back from Fred's camp or Marsh. It was never Marcel [sic] if I'm being honest."
Jacobs has won both his meetings with Kerley, both in 2021. Jacobs also won his only head-to-head race with Bromell, also in 2021.
¶
Beijing 2008 Olympic high jump champ Andrey Silnov of Russia was banned for doping from April of 2021 into April of 2025 for a doping positive in 2013 based on evidence from the Moscow Laboratory as part of the Russian state-sponsored doping program. Now he's been banned for a further year.
The Athletics Integrity Unit announced that he breached the rules against participation in any athletics event "for attending an athletics competition in Russia on 11 August 2021 and presenting awards to young prize winners (pictured on Instagram the following day)."
According to the Russian news agency TASS, Silnov, now 38, accepted the additional suspension, according to an unnamed source:
"'Initially, they wanted to assign Andrey an additional four-year suspension until 2028,' the source said. 'As a result, with the help of lawyers, he managed to reduce the period to one year. Andrey believes that it is already pointless to challenge the one-year suspension, it's a waste of time.'"
¶
"Renowned athletics coach Rana Reider has resolved his case with the U.S. Center for SafeSport. Mr. Reider will continue his elite level coaching of sprinters and jumpers.
"Mr. Reider acknowledged his consensual romantic relationship with an adult athlete, which presented a power imbalance during the relationship.
"Mr. Reider was not found in violation of any other sexual misconduct claims. All other claims are now administratively closed. Mr. Reider has credibly and consistently denied all other allegations of sexual misconduct."
That's from Reider's attorney, Ryan Stevens, in a statement on Wednesday, which also included:
"Mr. Reider agreed to one year of probation with the U.S. Center of SafeSport, which will include an online SafeSport Education."
Reider, based in Florida, coached Tokyo Olympic 200 m winner Andre De Grasse of Canada, two-time Olympic triple jump winner Christian Taylor of the U.S., among others.
¶
Now serving a three-year suspension for doping into 2025, Botswanan 800 m star Nijel Amos said he is selling his London 2012 men's 800 m Olympic silver medal in order to survive financially.
"At this time, my only investment or pension is the famous 2012 Olympic silver medal. I am in touch with different stakeholders, including financial advisors, on how that can sustain me and my family.
"I met with a team that wants to buy it with a value of 4.5 million Botswana pula [~$336,584 U.S.], but with my documentary coming out on Netflix it could change the value to 7.5 million.
"It is extremely difficult to survive as an athlete in Botswana where we are not given pension or any lump sum insurance payouts."
Amos, 29, won his country's first-ever Olympic medal in that famous London race, won by Kenyan Daniel Rudisha in a world-record 1:40.91; the Botswana men's 4×400 m team won a bronze in Tokyo for its second medal. Amos said he expects to compete again at the 2025 World Athletics Championships in Tokyo.
● Cycling ● The 106th Giro d'Italia continued in confusion, as Belgian race favorite Remco Evenepoel crashed early in the stage due to a dog on the course.
The hilly, 171 km route from Atripalta to Salerno was rainy and wet from the start and got crazy at the 19 km mark, when Evenepoel's Soudal-Quick-Step teammate Davide Ballerini (ITA) skidded into him while trying to avoid a dog caught up in the peloton.
There were other crashes, including co-favorite Primoz Roglic, with 14 km to go, and then Evenepoel again with 2.4 km left, part of a 14-bike pile-up, although Evenepoel got up and finished (and since this crash was in the last 3 km, did not lose any more time).
The dash to the line was won by Australia's Kaden Groves, ahead of Jonny Milan, with Mads Pedersen (DEN) third. There was another crash at the line just behind them that included Britain's Mark Cavendish and second-stage runner-up David Dekker (NED).
All of this left Norway's Andreas Leknessund still in the maglia rosa, with a 28-second lead on Evenepoel and 30 seconds on Aurelien Paret-Peintre (FRA), with Roglic in fifth, 1:12 down.
Leknessund took the lead with his runner-up finish in stage 4, the first climbing route of the 2023 Giro, finishing uphill to Lago Laceno. The Norwegian, Paret-Peintre and Amanuel Ghebreigzabhier (ERI) broke free with 2.5 km remaining on the final climb, with Paret-Peintre getting the win by two seconds over Leknessund, but with Leknessund taking the race lead over Evenepoel with Paret-Peintre moving up to third overall.
● Figure Skating ● The Russian invasion of Ukraine was blamed for the withdrawal by the Hungarian National Skating Federation as host of the 2024 European Figure Skating Championships.
Scheduled for 22-28 January in Budapest, the federation issued a statement which noted "the prolonged war in our country's neighborhood, its impact on the economy and the energy prices that are significantly affecting the sport of skating," and "lack of sufficient funding to organize a high quality competition."
The International Skating Union sent a circular asking for declarations of interest by 26 May 2023.
● Football ● The U.S. Soccer Federation has engaged former National Team defender Oguchi Onyewu as Vice President of Sporting, assisting new Sporting Director Matt Crocker (WAL).
Onyewu, 40, was the sports director for Orlando City B from 2018-19 and come back to the U.S. from being general secretary of the Belgian club Royal Excelsior Virton. He played for the U.S. in the 2006 and 2010 FIFA World Cups and made 69 appearances for the National Team.
● Swimming ● Germany was a big winner in the Open Water World Cup mixed relay (4 x 1,500 m) in Somabay, Egypt on Tuesday, winning in 1:02:50.1 to 1:03.48.5 for France.
Second leg Celine Rieder broke the race open, giving Oliver Klement a 40-second lead, followed by star anchor Florian Wellbrock for the easy win. Egypt won the bronze medal.
¶
You can receive our exclusive TSX Report by e-mail by clicking here. You can also refer a friend by clicking here, and can donate here to keep this site going.
For our updated, 651-event International Sports Calendar (no. 2) for 2023 and beyond, by date and by sport, click here!