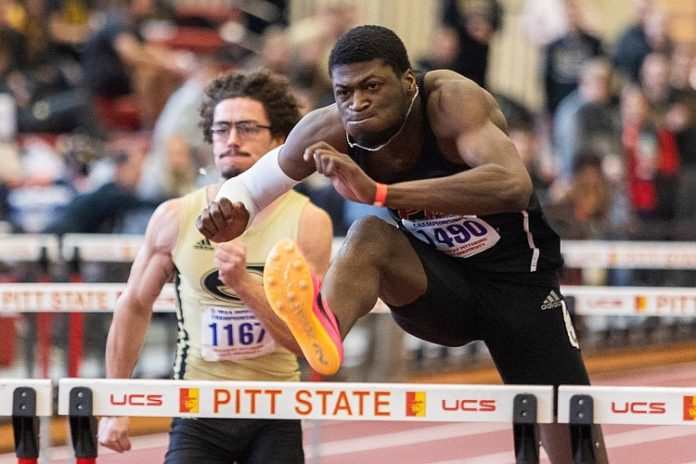 ★ The Sports Examiner: Chronicling the key competitive, economic and political forces shaping elite sport and the Olympic Movement.★
★ To get The Sports Examiner by e-mail: sign up here! ★
≡ THE 5-RING CIRCUS ≡
1. Aleksiiva sisters worry about Ukrainian boycott of Paris
2. 10,000 torchbearers for the Paris Olympic torch relay
3. British Cycling places trans women in "Open" category
4. Anthony Hudson leaves as U.S. Soccer head men's coach
5. United World Wrestling condemns treatment of Indian wrestlers
Two Ukrainian artistic swimming stars are questioning whether a boycott is the right strategy if Russian athletes are allowed to compete at the Paris 2024 Olympic Games. In Russia, there is chatter about not going anyway, and that its suspension by the World Anti-Doping Agency will continue for as long as possible. The Paris 2024 organizers said there will be 10,000 Olympic torchbearers, with the public invited to apply. But they won't be able to keep their torches. British Cycling announced a new transgender policy, with only women-by-birth allowed in the women's division and all others in the new, "open" division. The reactions were along predictable lines. U.S. Soccer said that interim coach Anthony Hudson was moving on to another opportunity and named assistant coach B.J. Callaghan as his replacement. United World Wrestling decried the rough treatment of wrestlers by Indian police at protests calling for action against the head of the Wrestling Federation of India, accused of abuse of women wrestlers.
● World Championships: Football (U.S. and Israel roll into quarterfinals at FIFA men's U-20 World Cup) = Taekwondo (France wins two at Worlds, as Russians also medal) ●
● Panorama: Munich 1972 (German-convened review commission on Israeli murders convened) = Athletics (new names to know: Cordell Tinch and Mia Brahe-Pedersen!) = Football (3: U.S. women advance in CONCACAF U-20 championship; racism allegation doubted in German fourth division match; Frito-Lay joins FIFA Women's World Cup) = Triathlon (Rio '16 champ Jorgensen struggled in Cagliari) ●
1.
Aleksiiva sisters worry about Ukrainian boycott of Paris
"Maybe from our side we must do something with our (policy), to change it. So that we can go to championships where there will be Russians.
"Because it's stupid that they can go – but they kill people – and we didn't do anything and we can't go."
That's Vladyslava Aleksiiva, 21, who with her twin sister Maryna, won World Championships silvers in artistic swimming in the Duet Technical and Duet Free events, and was a Tokyo Olympic bronze medalist as part of the Ukrainian team.
Now, with a government policy against competing in any events that Russian are admitted to, and International Olympic Committee chief Thomas Bach (GER) pushing hard to re-admit Russian and Belarusian athletes, the sisters may be on the outside looking in for the Paris 2024 Olympic Games.
In an interview with Agence France Presse, Maryna added:
"We've been training every day for seven hours and we have a goal, to show our braveness. We hope that other countries and sportsmen support us and understand our position about the Russian sportsmen."
She also recalled messages from some Russian artistic swimmers from when the invasion began in February 2022, after they fled from their hometown of Kharkiv:
"Some girls wrote to us to say 'don't worry, we will save you' during the first days of the war, 'don't worry, it's a safety operation.' You're crazy? I invite you to Kharkiv and you will see how my home town is now… everything has been bombed: our pool, where we started training, our school, our city centre …
"We have a goal, to show our braveness."
This is exactly the position of Bach and the IOC, despite the obvious humiliation of the Ukrainians and those supporting them, to have state-sponsored Russian and Belarusian athletes competing right next to them.
¶
In Russia, however, there is continuing skepticism about whether they will actually be admitted to Paris in 2024, regardless of their qualification status.
Irina Viner, the head of the All-Russian Rhythmic Gymnastics Federation, a sport in which Russia has been dominant, told the Russian news agency TASS on Tuesday:
"Now, children are doing sports more than they were doing before these sanctions.
"We don't need any Olympic Games, we will do alternative competitions for these children with our friendly countries. We will perform, teach them, compete with them and win."
Further, the World Anti-Doping Agency continues with its suspension of the Russian Anti-Doping Agency, insisting on full compliance with the current World Anti-Doping Code, including national legislative acceptance.
And so on Tuesday, Deputy Minister of Sports of the Russian Federation Andrey Fedorov told a meeting of the State Duma Committee on Sports:
"We believe that it is necessary to approach it consciously and calmly and not to be led by WADA, especially with regard to legislation.
"Now the bill, which was sent by deputies, is in the Ministry of Sports, a review will be prepared. But if this bill passes and is adopted, we cannot guarantee that we will not receive other comments from WADA in the next monitoring. We understand that the goal, most likely, will be the longest possible suspension of our RUSADA from obtaining the status of [compliance]' we must be prepared for this."
And, while the summer-sport federations are in motion over Russian and Belarusian re-entry, winter-sport federations like the International Ice Hockey Federation see no hurry.
At a news conference prior to the close of the IIHF men's World Championship in Finland and Latvia, President Luc Tardif (FRA) characterized the timetable thus:
"It will be at a Council meeting during the third week of March 2024, when we make a decision about the 2024/25 season, which will include the start of Olympic qualification.
"We hope to make a decision as soon as possible so the participants know exactly what is at stake for promotion and relegation."
2.
10,000 torchbearers for the Paris Olympic torch relay
The Paris 2024 organizers made available more details on the Olympic torch procession to begun on 8 May 2024 in Marseille and finish at the Olympic Opening Ceremony on 26 July, with a total of 10,000 runners expected to carry the flame.
Called "éclaireurs" – scouts – by the organizers, 10,000 will run with the Olympic flame: 7,000 individuals and 3,000 in "collectives" of 24 (125 of those: two per day), each covering about 200 m.
The torch relay is expected to run for about 12 hours a day, covering a route to be announced on 23 June.
Applications to be a torch runner will open on 1 June and the selections, according to various criteria for "balance," will be made by the organizing committee (30%), the sponsors of the relay – Coca-Cola and banking group BPCE – will select another 30%, other Paris 2024 sponsors will select 30% and 10% will be chosen by 64 departments of France. Applicants must be 15 years old.
A separate, shorter relay will be held for the Paralympic Games, beginning from Stoke-Mandeville in England, the birthplace of the concept. About 1,000 torch bearers are expected to participate.
Paris 2024 did not disclose the projected cost of the relay, but noted that each department which hosts the flame will contribute €150,000 (~$160,977 U.S. today) to the expenses in its territory.
For the torchbearers, one sad note: they will not be gifted or be able to buy their torch, as the number is being strictly limited for sustainability reasons.
3.
British Cycling places trans women in "Open" category
"The Policy for Competitive Activity covers all British Cycling-sanctioned competitive events. It will see the implementation of an 'Open' category alongside a 'Female' category. This means that the current men's category will be consolidated into the 'Open' category.
"Transgender women, transgender men, non-binary individuals and those whose sex was assigned male at birth will be eligible to compete in the 'Open' category. The 'Female' category will remain in place for those whose sex was assigned female at birth and transgender men who are yet to begin hormone therapy."
That's from Friday's British Cycling announcement of its new policy on participation in competitive events for transgender and non-binary individuals. Non-competitive events remain open for participation, generally according to an individual's gender identity choice.
British Cycling "suspended" its rules on participation during the nine-month review, which included 14 focus groups and individual interviews with potentially impacted populations, and noted it was "sorry for the uncertainty and upset that many have felt during this period.
"Our aim in creating our policies has always been to advance and promote equality, diversity and inclusion, while at the same time prioritising fairness of competition."
The policies have been approved by the federation, but are not immediately effective; this is expected by the end of 2023; why?
"Successful implementation of the policy will require a period of time to enact changes to our digital systems, provide support for our volunteers and event organisers, and ensure that the necessary changes are made to our regulations."
The reaction was predictable on both sides of the divide on the issue.
Emily Bridges, 22, who has been singled out for her participation in the women's division after setting national records as a male junior, posted on Instagram:
"British Cycling has just banned us from racing. They have no authority to control this conversation anymore.
"I know a lot of people will think I'm being dramatic. I'm having to consider an exit plan from this terrible island and figure out what point enough is enough. It terrifies me to exist at the moment… I don't even know if I want to race my bike any more."
Sharron Davies, a 1980 Olympic swimming relay silver medalist and critic of trans athletes in women's competition, tweeted:
"So it's ok to be discriminatory against females but not trans identifying males? I'm so over this PC crap… Do sport in categories based on the sex you are… not the sex you'd like to be but are not!"
The British Cycling policy is stricter than the current policy of the Union Cycliste Internationale, which is reviewing its current regulations.
4.
Anthony Hudson leaves as U.S. Soccer head men's coach
Interim U.S. men's head coach Anthony Hudson has left and U.S. Soccer announced that assistant coach B.J. Callaghan will replace him on an interim basis.
Callaghan, 41, joined the USSF in 2019 as a strategy analyst and became an assistant coach in 2021, working with Gregg Berhalter and then Hudson. He will be in charge of the American men's team through the CONCACAF Nations League and Gold Cup tournaments in June and June and July, respectively.
Hudson joined Berhalter's staff in 2021 and helmed the men's team as interim head coach after Berhalter's contract ran out following the 2022 FIFA World Cup in Qatar. The statement said he was "departing for a new opportunity," reported to be in the Middle East. Under his guidance, the U.S. men were 2-1-2.
U.S. Soccer is continuing its search for a new men's head coach, with the knowledge that as a host country for the 2026 FIFA World Cup, it does not have to qualify.
5.
United World Wrestling condemns treatment of Indian wrestlers
United World Wrestling, the sport's international federation, felt compelled to issue a statement following the weekend detention of wrestlers and supporters in India, including:
"For several months, United World Wrestling has followed with great concern the situation in India where wrestlers are protesting over allegations of abuse and harassment by the President of the Wrestling Federation of India (WFI). It has taken due note that the WFI President has been put aside at an early stage and is currently not in charge.
"The events of these last days are even more worrying that the wrestlers were arrested and temporarily detained by the police for initiating a march of protest. The site where they had been protesting for more than a month has also been cleared out by the authorities.
"UWW firmly condemns the treatment and detention of the wrestlers. It expresses its disappointment over the lack of results of the investigations so far."
More concretely, the federation insists that the timetable for new elections for officers at the Wrestling Federation of India be completed in the agreed-on 45-day time period, and that "[f]ailing to do so may lead UWW to suspend the federation, thereby forcing the athletes to compete under a neutral flag."
≡ WORLD CHAMPIONSHIPS ≡
● Football ● The U.S. and Israel moved along to the quarterfinals on the first day of elimination play at the 2023 FIFA men's U-20 World Cup in Argentina.
The American men, 3-0 in group play, eased past New Zealand, 4-0, with goals from Owen Wolff in the 14th minute, and second-half scores from Cade Cowell (61st), Justin Che (75th) and Rokas Pukstas (75th). The U.S. had a 23-3 edge in shots and had 16 within the penalty area.
Israel, which was second in Group C with a 1-1-1 record, was in a scoreless match with Uzbekistan when Anan Khalaili scored deep into stoppage time at 90+7 for the 1-0 win. The Israelis controlled possession, but both sides had 13 shots. It's a significant result, considering that the original tournament hosts, Indonesia, would not allow Israel to play, with FIFA removing the event to Argentina (which did not qualify, but won Group A at 3-0!).
Elimination matches will continue on Wednesday and Thursday, with the quarterfinals beginning on 3 June (Saturday).
● Taekwondo ● The 26th World Taekwondo Championships continue in Baku (AZE), with prior Olympic and Worlds medal winners taking four of the five classes completed so far.
Korea's Jun-seo Bae won his second career Worlds gold – previously in 2019 – with a 10-2, 15-5 sweep over Russian Georgi Gurtsiev in the 58 kg class, while Britain's Bradly Sinden scored his second Worlds title (also in 2019) by defeating Korea's Ho-jun Jin, 3-2, 16-9, at 68 kg.
The women's 67 kg and 73 kg classes were won by French stars Magda Wiet-Henin and Althea Laurin, respectively. Wiet-Henin, the 2019 Worlds bronze medalist at 62 kg, moved up to defeat Jordan's two-time Asian Champion, Julyana Al-Sadeq, 6-3, 5-5, 6-4. At 73 kg, Laurin defeated 2021 European Champion Rebecca McGowan, 16-10, 9-5, for her first Worlds medal.
Russian Polina Khan, a two-time European medal winner, won a bronze.
Hungary's unheralded Luana Marton won the women's 57 kg class with a 2-1, 4-3 victory over Tokyo Olympic bronze medalist Chia-ling Lo (TPE).
The championships continue through Sunday.
≡ PANORAMA ≡
● Olympic Games 1972: Munich ● The eight-member commission named by the German government to review the murderous terrorist tragedy at the Munich Olympic Games began its efforts with a meeting at the German Interior Ministry on Tuesday, with a three-year mandate.
German Interior Minister Nancy Faeser said in a statement, "The research findings should deliver answers to the many unresolved questions – answers which the German government has owed the victims' family members and the public for more than 50 years."
● Athletics ● While the L.A. Grand Prix in Los Angeles and the Rabat Diamond League meet stole the track & field headlines last weekend, there were other performers who signaled bigger things to come.
First on the list is sophomore hurdler Cordell Tinch of Pittsburg State University in Kansas, who won the NCAA Division II title with a very wind-aided 12.87 (+6.0 m/s)! He ran a lifetime best of 13.21 (+1.0) in the heats and won his fourth meet in a row, including the Mt. SAC Relays (13.22w), his conference meet (12.97w: +3.0) and now the NCAA Div. II title.
The 22-year-old has also high-jumped 2.22 m (7-3 1/4)) indoors and long-jumped 8.16 m (26-9 1/4). He attended Kansas in 2019 and won the Big 12 title in the hurdles at 13.72, but did not make it out of the NCAA Regionals.
At the Oregon state high school 6A girls 100 m final in Eugene, junior Mia Brahe-Pedersen of Lake Oswego High School (17) won in a stirring 11.00 (+1.5) to move to no. 3 on the all-time U.S. prep list, and no. 12 all-time on the World Junior list. Wow.
The fourth-placer at the 2022 World Junior Championships, she improved from 11.25 last year and also set a lifetime best in the 200 m of 20.61. She won the Oregon 6A title in the 200 m at 22.65.
Remember those names!
● Football ● The U.S. and Mexico have sailed into the semifinals at the CONCACAF women's U-20 Championship in Santo Domingo (DOM).
The American women went 3-0 in Group A, defeating Panama, 6-0; Jamaica, 4-0; and Canada by 5-2. The Mexican squad defeated the host Dominicans, 4-0, then Puerto Rico by 4-0 and Costa Rica by 3-0.
In the semis on Thursday (1st), the Americans will face Costa Rica (2-1), with Mexico meeting Canada (2-1).
¶
An alleged racist incident at a Regionalliga Nord (fourth division) match in Bremen (GER) between Teutonia Ottensen and Bremer SV last Saturday resulted in the Teutonia Ottensen team leaving the field, after captain Marcus Coffie was "racially abused" by a Bremer player.
The North German Football Federation said Monday that it had no evidence of the insult, questioned Teutonia's actions and awarded Bremer a 5-0 win. The response from Teutonia was livid:
"This judgement and the way it was written demonstrate a tolerant attitude towards the problem of racism underlying this incident.
"It signals to all players who are confronted with racist insults on the soccer field that their options for dealing with the problem are limited to what the refereeing team can see.
"The questioning of whether an incident of this type is enough for a game to be abandoned not only borders on ignorance, but it also makes all the steps taken against racism so far look like measures that are only welcomed if they fit the prevailing circumstances of the club or association.
"The decision is not just an example of what is wrong in the sport, what is still wrong in our society, but it's the latest example of looking the other way, the latest example of a decision to tolerate racism in the sport and therefore in society."
¶
FIFA announced a Frito-Lay North America sponsorship of the FIFA Women's World Cup in Australia and New Zealand this summer, extending the company's involvement from the 2022 FIFA World Cup in Qatar.
That's another positive sign of expanding support for the women's game. And there will be special packaging:
"Frito-Lay brands Lay's, Doritos and Cheetos will offer FIFA Women's World Cup-branded packaging just in time for the tournament. Cracker Jack will also feature FIFA Women's World-Cup branded packaging through its limited-edition Cracker Jill packaging."
● Triathlon ● The U.S. fields a powerful women's roster at the World Triathlon Series, with four ranked in the world's top 15, including no. 1 Taylor Spivey, no. 4 Summer Rappaport, no. 13 Kristen Kasper and no. 15 Taylor Knibb, plus two more in the top 30.
But Rio 2016 Olympic champ Gwen Jorgensen is having her challenges in returning to world class.
She did not finish the World Triathlon Series race in Cagliari (ITA) last week after being lapped during the bike phase and wrote afterwards:
"Posting before I process as I'm not sure I'll ever have fully processed what happened on the field of play today.
"Lots of feelings flowing: confusion, frustration, guilt. My day ended halfway through the bike. I'm left questioning, wondering and hopefully processing."
Jorgensen, now a mother of two, has said she has her sights on a Mixed Relay berth for Paris, a shorter event than the standard Olympic distance of a 1.5 km swim, 40 km bike race and 10 km run. But she will need better results, and is expected to try again at the World Triathlon Cup Huatulco in Mexico in mid-June.
¶
You can receive our exclusive TSX Report by e-mail by clicking here. You can also refer a friend by clicking here, and can donate here to keep this site going.
For our updated, 651-event International Sports Calendar (no. 2) for 2023 and beyond, by date and by sport, click here!