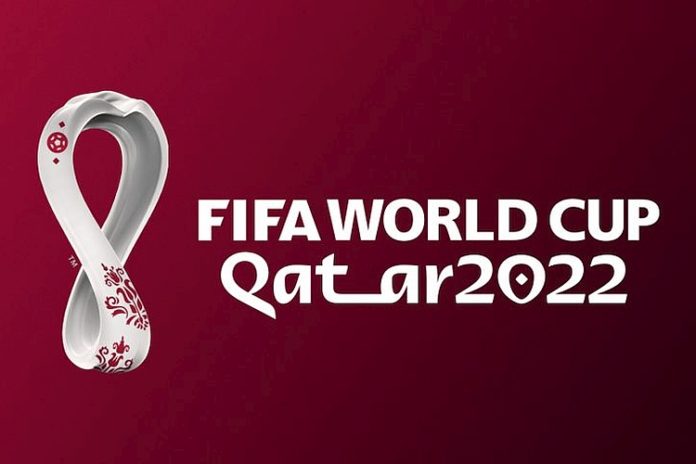 ★ The Sports Examiner: Surveying, monitoring and explaining the key competitive, economic and political forces shaping elite sport and the Olympic Movement. ★
★ Want TheSportsExaminer.com insights for your team? Yes! Click here for information on speaking, research and consulting services
from the editor, Rich Perelman. ★
★ To get The Sports Examiner by e-mail: sign up here! ★
≡ THE 5-RING CIRCUS ≡
1. U.S. men's World Cup team lackluster again in 0-0 tie with Saudi Arabia
2. Qatar conscripting hundreds of government workers for World Cup
3. Kipchoge set three world marks in Berlin Marathon, not one!
4. New Valieva free-skate program taunts doping critics
5. IOC budgeted $128 million for NOC programs in 2021
The U.S. men's National Team played to an uninspiring, 0-0 tie with Saudi Arabia in its final warm-up match prior to the FIFA World Cup in Qatar in November, in Spain. In Qatar, a shortage of staff has caused diplomats and other civilian workers are reported to be conscripted to provide security staffing for the World Cup. Kenyan star Eliud Kipchoge didn't just win the Berlin Marathon in a world-record 2:01:09, but he set two intermediate world bests as well! A new Free Skate program by 16-year-old Russian Kamila Valieva was unveiled last week and uses elements of the furor over her Beijing 2022 experience to needle her critics. The International Olympic Committee issued its 2021 Olympic Solidarity Report, showing $128 million in planned spending for athletes, coaches and National Olympic Committee.
1.
U.S. men's World Cup team lackluster again in 0-0 tie
with Saudi Arabia
With about 1,000 people watching at the almost-empty Estadio Enrique Roca in Murcia, Spain, the U.S. men's National Team disappointed again with a mostly listless 0-0 tie with Saudi Arabia on Tuesday in its final warm-up match for the FIFA World Cup.
The Saudis, which won their World Cup qualifying group in the Asian confederation and will play in Group C with Argentina, Mexico and Poland, had a couple of quality chances in the first half, but American keeper Matt Turner was good enough to prevent a score. Despite a 60-40 edge in possession by the U.S., both sides managed five shots in the half.
The second half was just as dry, with some good U.S. runs into the box, but no significant scoring chances. The only real excitement was a dangerous tackle by defender Saud Abdulhamid against U.S. defender DeAndre Yedlin in the 57th minute that drew a yellow card.
For the game, the U.S. had 55% of the possession, but trailed in shot by 10-7, meaning it got two second-half shots in total.
Said U.S. coach Gregg Berhalter, "I can't fault the effort, but we need to keep improving. … The confidence wasn't there."
In the two-game warm-up series against Japan (a 2-0 loss) and Saudi, the U.S. was outshot, 26-11, and did not score. The U.S. will open the FIFA World Cup in Qatar on 21 November against Wales, following by matches against England and Iran. In their matches in the UEFA Nations League, England drew with Germany, 3-3, and Wales lost to Poland, 1-0.
2.
Qatar conscripting hundreds of government workers
for World Cup
Reuters reported that the preparations for the 2022 FIFA World Cup now include:
"Qatar has called up hundreds of civilians, including diplomats summoned back from overseas, for mandatory military service operating security checkpoints at World Cup stadiums."
The difficulty of staffing a World Cup, with a home population of just 2.9 million and eight stadia in use, was always considered a concern for Qatar. The news service reported that a service term of four months (paid leave) is being used to cover training time – which began earlier in September – and the tournament itself, which runs from 20 November to 18 December.
Training is being done, five days a week, at a national service camp, with sessions conducted by the security department of the Qatar 2022 organizing committee. National service of this type is not unheard of, as it is used for support at National Day celebrations, but foreign-service staff are usually exempt.
3.
Kipchoge set three world marks in Berlin Marathon, not one!
Kenyan icon Eliud Kipchoge's stunning 2:01:09 world-record marathon in Berlin on Sunday included two en-route world bests, one of which shattered a mark he has held since 2018.
On the way to victory, Kipchoge crossed 25 km in 1:11:08, breaking the mark of 1:11:18 by fellow Kenyan Dennis Kimetto from 2012 – also in Berlin – and Kipchoge set a world best for 30 km in 1:25:40, replacing his 2018 Berlin time of 1:26:45. (World Athletics does not keep official world records for these distances.)
Another way to consider Kipchoge's record run was his incredible average mile time of 4:37 and his 10 km splits of 28:23, 28:22, 28:55 and 29:03 before a final 6:16 over the last 2.2 km.
Women's winner Tigist Assefa (ETH)'s 2:15:37 victory equates to an average just above 5:10 per mile.
Another career goal was met on Sunday by American star Deena Kastor, now 49, who finished in a very creditable 42nd in 2:45:12, her fastest since 2015. With that, she has now run all six of the World Marathon Majors races:
● 1 x Berlin: 2022 (42nd place)
● 1 x Boston: 2007 (5)
● 4 x Chicago: 2002 (6), 2005 (1), 2009 (4), 2015 (7)
● 3 x London: 2003 (3), 2006 (1), 2010 (15)
● 3 x New York: 2001 (7), 2006 (6), 2014 (10)
● 1 x Tokyo: 2019 (48)
Quite an achievement, but not unique. The World Marathon Majors calls everyone who completes all of its member races a "Six Star Finisher" with a special medal that incorporates the logos of all six races. Prior to Berlin, a total of 7,591 runners had completed all six.
4.
New Valieva free-skate program taunts doping critics
Russian media reported that the new Free Skate program of controversial skater Kamila Valieva, now 16, directly incorporates elements of the furor during February's Olympic Winter Games in Beijing. The Russian news agency TASS reported:
"Figure skater Kamila Valieva's free program at the test skates of the candidates for the Russian national team [in Moscow] began with quotes and headlines about the athlete related to the situation during the 2022 Olympic Games in Beijing. …
"The quotes sounded before the music of the program. At the end of the performance, Valieva covered her face with a hood. The athlete repeated [this] gesture she made in the mixed zone on February 11 during the Olympics."
Valieva explained later:
"The most important thing today was to convey my story through the program, and it seems to me that I succeeded. I am glad that so many people came to support me today. I am glad that I was able to touch their souls, that they lived this story with me. For me, it was the main thing. For me, the main thing is not quadruple [jumps], it was not the main goal, no matter how strange it may sound; it was important for me not to fall from the jumps.
"The production was proposed by Eteri Tutberidze and Daniil Gleikhengauz, having asked in advance if I wanted to touch on that topic again. It seemed to me that it was not possible, but I have to live, I agreed without hesitation. When they showed me the music at first, I could not hold back my tears. …
"[T]he program needed to be skated. Now I am happy that this has become my free program, I can show it to people; this is the main thing."
Said Renat Laishev, head of the Sambo-70 sports center, with which Valieva is affiliated:
"This is a definite answer to the spiteful critics. … This cannot but please the huge army of admirers of Russian figure skating not only in our country, but also abroad."
5.
IOC budgeted $128 million for NOC programs in 2021
The International Olympic Committee's Olympic Solidarity program supports National Olympic Committees with an ever-increasing investment not only in athletes, but in coaching, administration and best practices.
The new annual report for 2021 details the programs and some of the spending, with $128.1 million allocated for worldwide programs ($63.79 million) and continental programs ($53.98 million).
This was part of a $590 million quadrennial Olympic Solidarity allocation from a share of Olympic television rights sales, the same amount as allocated to the International Federations. Among the spending plans:
● 1,836 direct-to-athlete scholarships for Tokyo 2020 (186 NOCs)
● 429 direct-to-athlete scholarships for Beijing 2022 (80 NOCs)
● 120 direct-to-teams support grants
● 56 Refugee Athletes assisted
● 54 NOC training awards for Youth Athlete Development
The Tokyo 2020 Athlete scholarship program turned out pretty well, with 1,836 athletes from 186 NOCs supported and 827 of these athletes making it to Tokyo (from 178 NOCs). Scholarship athletes won 30 gold, 36 silver and 47 bronze medals, which if counted as a discrete team, would have tied the United States for the most total medals with 113!
The program also made grants to 283 coaches in 119 NOCs, an area which is going to have to expand in the future. Of these 43 were for coaches in tennis, 28 for athletics, 27 for basketball, 19 for volleyball and 16 for aquatics.
The IOC also paid $56.3 million to NOCs for support in Tokyo, including airfare for six athletes, two coaches and two administrators for 148 NOCs, accommodations for two officials at the Olympic Family Hotel, training camp subsidies for 39 NOC and 157 received "Games Operations Subsidies." The IOC's "Uniform Support Program" provided 525 athletes from 74 NOCs with equipment. In all, 205 National Olympic Committees – which includes the U.S. Olympic & Paralympic Committee – received some form of support from the IOC.
The IOC runs a dazzling array of programs for NOCs, including, but hardly limited to sport management courses, exchanges, forums with athletes, coaches and administrators, Olympic Day programming and more. Webinars were held on strategy, universality, sport development, entourage, NOC management, Olympic values and finance.
Observed: The IOC's elite-athlete critics will tell you that all of this money should simply be sent to athletes directly, without concern about growing sport in each country. The IOC has a longer view, of course, but will be increasing its Olympic scholarship budget from $24 million for Tokyo to $30 million for Paris 2024. The proof of the success of the IOC's approach is that a record 93 NOCs won a medal in Tokyo, the most ever.
But the weakness in many of the National Olympic Committees is shown by the breadth of programs that the IOC feels it needs to mount to help bring along sport in many countries. Much praise is lavished on the importance of sport, but in many countries, it is still seen as a luxury or at least a lower priority than many other, also-critical programs.
Based on the Paris 2024 initiative to get sport back into French school curricula, watch for the IOC to make a future push for more sport-in-school programs around the world.
≡ WORLD CHAMPIONSHIPS ≡
● Basketball ● The top-seeded United States women's team concluded an undefeated group-play schedule at the FIBA Women's World Cup with a 121-59 rout of Bosnia & Herzegovina in Sydney (AUS) and will play Serbia in the quarterfinals.
In its final game, the American women had a 63-31 lead at the half and won going away, shooting 65.8% from the field and led by guard Kelsey Plum with 20 points, followed by guard Chelsea Gray (16) and 15 each from forward Breanna Stewart and center Shakira Austin. It's the 27th straight win for the Americans in FIBA Women's World Cup play, including the three prior championships.
The U.S. ended group play at 5-0, outscoring its opponents by 536-305. China (4-1), Belgium (3-2) and Puerto Rico (2-3) followed in Group A. Australia came back from an opening-game loss to France to win Group B at 4-1, with Canada at 4-1, Serbia at 3-2 and France also at 3-2.
In the playoffs, Belgium and Australia and China and France are in the top half of the bracket and the winner of Puerto Rico and Canada will play the U.S. in the bottom half, all on the 29th.
● Volleyball ● The three-week-long FIVB Women's World Championship continues in the Netherlands and Poland, with the Tokyo Olympic champs – the United States – winning their second game without a loss on Monday, 25-19, 26-24 and 25-15 over Canada in Arnhem (NED).
In Pool C, the U.S., Germany and Serbia are all 2-0; the top four teams in each pool will advance to a second round of group play, in two pools of eight.
≡ PANORAMA ≡
● Olympic Games 2024: Paris ● The FrancsJeux site reported that the French Ministry for Sports and the Olympic and Paralympic Games presented its 2023 budget of €1.113 billion, or 1.8% more than for 2022.
Games-related spending takes up €320, with the biggest single amount is for the government-run Solideo, responsible for the construction of sites, with €295 million, including €61.3 million to deal with inflation. The Paris 2024 organizing committee, which is paying nearly all of its own expenses, will receive €25 million for the Paralympic Games.
And the previously-announced purchase of 400,000 tickets for use by children is listed; half of the €11 million total is shown for 2023.
● Russia ● The name Anastasia Davydova is not well known in the West outside of artistic swimming circles, but she won five Olympic golds in Duet and Team competitions in 2004-08-12 and 13 FINA Worlds golds between 2001-11.
She was, until Monday, the head of the Davydova Olympic Synchronized Swimming Center, and the Secretary General of the Russian Olympic Committee. But apparently not any more.
The Russian news agency TASS reported that Davydova, 39, has left, with a school statement:
"Yesterday, the staff of our center received a letter from Anastasia Semyonovna by e-mail, in which she announced her departure from Russia. She did not name the reasons for her decision, she only noted that she did not plan to return."
Davydova did not resign from the Russian Olympic Committee; speculation is that her departure is linked to the Russian mobilization of reserves and comments from ROC chief Stanislav Pozdnyakov last Friday that "From the ROC's point of view, we, as citizens of the country, see service to our native country as an honorable duty for every citizen, including the athletes of the national teams."
● Athletics ● A fascinating tweet from Tokyo 2020 women's shot runner-up Raven "Hulk" Saunders on Sunday (25th):
"I just asked this college track athlete if he knew who Flo Jo was and he said 'she sound familiar' Lord we are failing these kids"
World men's 100 m silver medalist Marvin Bracy-Williams Jr. of the U.S. replied:
"I wouldn't thumped him in the back of the head"
To which Saunders retorted:
"Man I swear you don't know how bad I wanted to"
Just another pulse check on track & field's place in the U.S.
¶
More Kenyan doping cases, as the Athletics Integrity Unit posted suspensions of three years each for Felix Kipchumba Korir and Emmanuel Saina for use of steroids, specifically Norandrosterone.
Korir, 31, has a marathon best of 2:12:06 from winning the Nanjing Marathon in 2018. Saina, 30, is much faster, having run 2:05:02 in Dubai in 2019, finishing fourth. Both were caught from out-of-competition testing.
● Cycling ● Dutch star Mathieu van der Poel was fined A$1,500 (about $980 U.S.) by an Australian judge on Monday, after being arrested on two counts of common assault after apparently pushing two women who were knocking on his hotel room door repeatedly in the early morning hours prior to the men's World Championship road race on Sunday.
Van der Poel was assessed the fine and had his passport returned and flew out of Australia later Monday. His attorney said he will appeal the fine. Van der Poel started the World road race, but abandoned after 40 km.
● Short Track ● The long-festering dispute between Olympic gold medalist Hyo-jun Lim – winner of the PyeongChang Olympic 1,500 m – and the Korean federation is finally over as Lim's transfer to China has been completed and he is expected to the named to the national team.
Lim, 26, got in trouble in 2019 by pulling down the pants of a teammate during a training session, in front of female team members and announced his intention to move to China in March 2021 and was cleared by the International Skating Union in July 2022. He was reported to obtain Chinese citizenship in 2020.
Due to the pending transfer of allegiance, Lim did not compete at the Beijing 2022 Winter Games.
● Sport Climbing ● Slovenia's Olympic champ Janja Garnbret added to her career medal haul with her 23rd IFSC World Cup Lead win at the Jakarta (INA) competition that signaled the end of the 2022 season in Lead.
She was the only one to reach the top, trailed by Chae-hyun Seo (KOR) with 40 points. Garnbret's seasonal total of 5,805, ahead of Seo (4,405) and American Natalia Grossman (3,370).
The men's Lead final saw Japan's Ao Yurikusa emerge was a first-time winner with 29 points, ahead of countryman Masahiro Higuchi (28) with German Sebastian Halenke third (also 28). In the season's series, Slovenia completed a sweep with Luka Potocar winning with 3,860 total points to 3,835 for Taisei Homma (JPN) and 3,812 for American Jesse Grupper.
The men's Speed title went to home favorite Aspar Aspar (INA) at 5.39 in the final for his second career World Cup gold, ahead of teammate Karomal Katibin, who slipped. The seasonal crown went to Veddriq Leonardo (INA) with 4,455 points to 4,080 for Katibin.
Lijuan Deng (CHN) took the women's title in 6.66 over Poland's Natalia Kalucka (7.20). Poland's Aleksandra Kalucka – Natalia's sister – took the seasonal title with 4,680 points to Emma Hunt of the U.S. (3,950).
¶
You can receive our exclusive TSX Report by e-mail by clicking here. You can also refer a friend by clicking here, and can donate here to keep this site going.
For our updated, 620-event International Sports Calendar for 2022 and beyond, by date and by sport, click here!