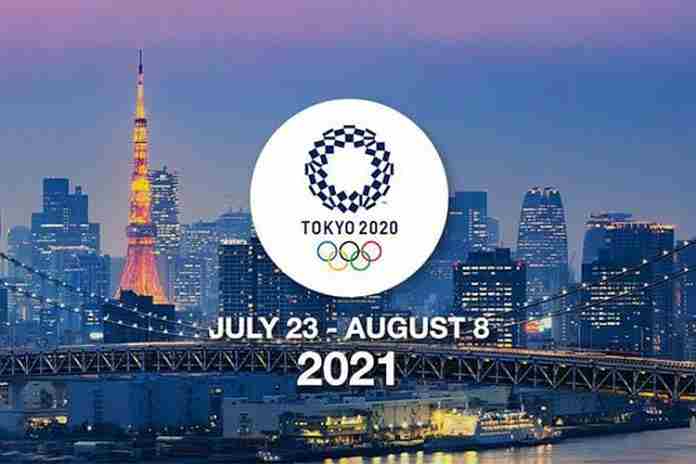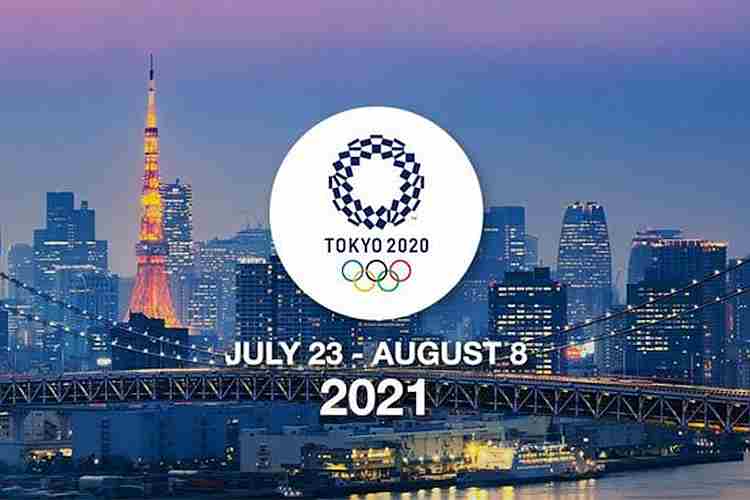 ★ The Sports Examiner: Surveying, monitoring and explaining the key competitive, economic and political forces shaping elite sport and the Olympic Movement. ★
★ To get The Sports Examiner by e-mail: sign up here! ★
≡ THE 5-RING CIRCUS ≡
1. Tokyo 2020 sponsor bribe scandal expands to Mori
2. Hockey legend Esposito against NHL Olympic participation
3. NCAA Div. I rejects unlimited transfers, designates time windows
4. Lyles, Holloway, Allman win at ISTAF before 37,000
5. Evenepoel's lead shrinks (a lot) at La Vuelta
It's more than a year beyond the end of the Tokyo 2020 Olympic Games, but the allegations of payoffs for sponsorship favors continues to grow, with the report of money given to former organizing committee head Yoshiro Mori, a former Japanese Prime Minister. In addition, a publishing company is also suspected of paying bribes to advance its sponsorship ambitions. The hockey great Phil Esposito said in a Russian interview that he opposes NHL participation in the 2026 Olympic Winter Games, a position he has maintained since the league's players participated in 1998. The unregulated transfer of athletes between NCAA Division I schools was narrowed by the Division I Board, now allowing only one transfer with immediate eligibility and specifying specific dates during which transfers may be made. At the famed ISTAF meet in Berlin, American stars Noah Lyles, Grant Holloway and Valarie Allman all won before a crowd of more than 37,000! In Spain, the 14th stage of the Vuelta a Espana saw Belgium's Remco Evenepoel's lead shaved for the second consecutive day by defending champ Primoz Roglic of Slovenia.
1.
Tokyo 2020 sponsor bribe scandal expands to Mori
The probe into bribes to influence the selection of Tokyo 2020 organizing committee sponsors is expanding.
Kyodo News reported that 600-store, publicly-traded business suit retailer Aoki Holdings – a Tokyo 2020 Official Supporter (the third tier) – is alleged to have given money to former organizing committee President Yoshiro Mori, now 85:
"Tokyo prosecutors are investigating the purpose and the timing of the suspected payment to Mori, a former prime minister of Japan, who stepped down as head of the committee months before the Summer Games after it was revealed he made sexist remarks, the source said.
"The funds could have been get-well money for Mori, who was battling cancer, the source added."
Mori has said that he did not discuss Aoki Holdings' sponsorship with either former organizing committee Executive Board member Haruyuki Takahashi or Aoki Holdings Chair Hironori Aoki. Takahashi, Aoki and two Aoki Holdings executives were arrested on suspicion of bribery for payments made to Takahashi to influence the designation of Aoki as a sponsor and the fee to be paid.
On Saturday, a new report indicated that Takahashi may have helped Kadokawa Corporation, a publishing firm, become an Official Supporter as well. Per Kyodo:
"The publishing company gave 70 million yen ($500,000) to an entity run by [a Takahashi] acquaintance and prosecutors are looking into why the money was paid and whether all or part of the amount was transferred to anyone."
On Sunday, a report noted that an unnamed advertising agency may have paid Takahashi to influence the selection of a client as a sponsor for the Tokyo Games.
Takahashi's consulting firm received ¥51 million (~$363,727 U.S. today) in installments from Aoki Holdings. Takahashi has not disputed that he received the money, but said it was for legal purposes.
2.
Hockey legend Esposito against NHL Olympic participation
One of the greatest players in history believes National Hockey League players should not be participating in the Olympic Winter Games.
Canadian Phil Esposito, 80, a Hockey Hall of Fame forward and two-time Stanley Cup winner with the Boston Bruins, a head coach of the New York Rangers, and one of the founders of the Tampa Bay Lightning and one of its radio broadcasters today, told the Russian TASS news agency:
"I'm not the fan of the Olympics… I don't believe in closing your business down and giving your product for nothing. I just don't believe in it.
"Basketball plays there in the Olympics in the summer time. There is no reason why hockey could not do that in September, like we did that with the Super Series in 1972 or with the World Cups. Olympics should be for amateurs and amateurs only."
He said he has been against the idea when it was first approved in 1995 for the 1998 Winter Games in Nagano (JPN), when he was the Lightning's President and General Manager:
"I voted against it in 1998, when it first started, because I was doing the Lightning then, and I never changed my mind about it since then.
"If they are getting paid by somebody under the table, then that's a different story. They need to make a living too. But I don't believe in guys making nine, ten million dollars a year just leaving their jobs and going overseas to play in the Olympics. I do not believe in that."
NHL players played in the 1998-2002-2006-2010-2014 Winter Games, but not in PyeongChang in 2018 or Beijing in 2022. Discussions are ongoing about the 2026 Milan Cortina Games.
3.
NCAA Division I rejects unlimited transfers,
designates time windows
The NCAA Division I Board of Directors voted down a proposal to allow athletes to transfer as many times as they wish and to be immediately eligible.
A student-athlete may still transfer once and be immediately eligible, but must sit out one year after a second transfer. New regulations voted in last Wednesday now limit the times when transfers may be made:
● "Fall sports: a 45-day window beginning the day after championships selections are made in their sport, or May 1-15. Reasonable accommodations will be made for participants in the Football Bowl Subdivision and Football Championship Subdivision championship games.
● "Winter sports: a 60-day window beginning the day after championships selections are made in the sport.
● "Spring sports: Dec. 1-15, or a 45-day window beginning the day after selections are made in the sport.
"The legislation also establishes exceptions to the new windows for student-athletes who experience head coach changes or have athletics aid reduced, canceled or not renewed."
The Division I Board also required that "[s]tudent-athletes who transfer will be guaranteed their financial aid at their next school through graduation."
All of this is designed to narrow the transfer periods and tamp down some of the craziness seen in some sports; the NCAA reported that 5,072 undergraduates and 1,631 graduates entered the transfer portal in 2020 and expanded to 6,475 undergrads and 3,092 grads in 2021.
Major-college football had 1,427 who entered the transfer portal in 2021, compared to 1,138 in men's basketball and 747 in women's basketball. Baseball had 975 transfers, the third-highest total. Men's track & field and cross country had 587 combined, and women's track & field and cross country had 656 combined.
Finding a new school is hardly guaranteed. Data from 2020 and 2021 show 49% of those who enter the transfer portal find a spot at another school; 43% stay in the portal, meaning they found no new destination and 7% withdraw from the portal.
4.
Lyles, Holloway, Allman win at ISTAF before 37,000
A big crowd of 37,000-plus was on hand at Berlin's Olympiastadion for the annual ISTAF meet, with some strong results, especially for American stars Noah Lyles, Grant Holloway and Valarie Allman.
Lyles ran a rare 100 m, winning in 9.95 (wind: +0.3 m/s), clear of Kenyan Ferdinand Omanyala (10.11). Holloway led a U.S. sweep in the 110 m hurdles in 13.05, over Freddie Crittenden (13.07) and Daniel Roberts. And Allman, the Tokyo Olympic champ, won the discus at 70.06 m (229-10), her fourth-best throw ever and the second-furthest throw in the world in 2022. She was nearly 5 m up on the rest of the field.
There were also three German winners, with Julian Weber in the men's javelin (84.90 m/278-6), Luna Thiel in the women's 400 m (51.28) and Olympic and World champ Malaika Mihambo in the women's long jump at 6.92 m (22-8 1/2).
Norway's Karsten Warholm was supreme in the men's 400 m hurdles, winning by more than a second in 47.24, his no. 2 time of the season. Nigeria's World Champion and world-record setter Tobi Amusan won the women's 100 m hurdles in 12.45 (-0.3) ahead of American Tia Jones (12.58).
Kenya's Beatrice Chebet won the women's 5,000 m in 14:44.25, but American Elly Henes was second in a lifetime best of 14:52.87, moving to no. 14 on the all-time U.S. outdoor list.
¶
At the 35th Citta di Padova in Italy, Notre Dame's 2019 NCAA 1,500 m champ Yared Nuguse continues to improve, running the fastest time by an American this year, winning in a lifetime best of 3:33.26 over fellow American Cole Hocker (3:35.18).
Nuguse is now no. 17 on the all-time U.S. outdoor list and at age 23, he's got a bright future! Americans Drew Hunter (3:36.37) and Sam Prakel (3:36.90) ran well, finishing in fifth and seventh. Nuguse's win was one of eight for the U.S. on the day.
American Bryce Deadmon won the men's 400 m at 44.76, ahead of countryman Michael Cherry (45.23). There was another sweep in the men's 110 m hurdles, this time led by Worlds silver winner Trey Cunningham (13.21; -0.1) over Jamal Britt (13.27) and Eric Edwards (13.39).
Canada's Aaron Brown won the men's 100 m over Worlds silver medalist Marvin Bracy of the U.S., 10.12 to 10.13 (-1.6). On the infield, Jamaica's 2019 World Champion Tajay Gayle won the long jump at 8.26 m (27-1 1/4) – his best of the year – with American Marquis Dendy third at 7.90 m (25-11). Rogers Steen of the U.S. won the shot at 21.38 m (70-1 3/4)
U.S. women went 1-2-3-4 in the 400 m, with Jaide Stepter Baynes the winner (51.43), followed by Courtney Okolo (51.57), Kaylin Whitney (51.67) and Kyra Jefferson (52.15). Allie Wilson posted another solid 800 m race, winning in 1:58.37 over Britain's Jemma Reekie (1:58.71) and fellow American Nia Akins (1:59.56). Tonea Marshall won the 100 m hurdles in 12.93 (-0.7) with Gabbi Cunningham third (13.08), and Dalilah Muhammad won the 400 m hurdles in a meet record 53.84.
5.
Evenepoel's lead shrinks (a lot) at La Vuelta
The 152.6 km Stage 14 of the 77th La Vuelta a Espana might be the cruelest of all, with a 1,731 m climb over the last 32 km to the Alto Hoya de la Mora in the Sierra Nevada mountains. But it made for great racing, with Spain's Marc Soler leading as the ascent started, but he was caught by 22-year-old Thymen Arensman (NED), who attacked and soloed to his biggest win ever over the last 6.5 km in 4:17:17. That was a solid 1:23 up on Spain's Enric Mas and 1:25 ahead of Miguel Angel Lopez (COL).
Race leader Remco Evenepoel (BEL) finished 10th, 1:59 behind and gave back more of his lead as three-time winner Primoz Roglic (SLO) was fifth (+1:44). With seven stages left, Evenepoel's lead – 2:41 on Friday – is down to 1:34 over Roglic and 2:01 over Mas.
Roglic had first cut into Evenepoel's lead on Saturday, gaining 52 seconds as the race leader faltered on the brutal final 23 km climb up the Sierra de la Pandera, gaining about 1,200 m in altitude to the finish. Ecuador's Richard Carapaz – the 2019 Giro d'Italia winner – won his second stage in the last three in 4:09:27 with a breakaway in the final 3 km. Lopez and Roglic finished 2-3, eight seconds behind, with Evenepoel coming in eighth (+0:56). That brought down the Belgian's lead to 1:49 over Roglic and 2:43 over Mas.
Friday's mostly downhill, 168 km route from Ronda to Montilla came down to the expected sprint, with Denmark's Mads Pedersen finally getting a win after runner-up finishes in Stages 2-3-4 in 3:46:01, ahead of Bryan Coquard (FRA) and Pascal Ackermann (GER).
The final week begins on Tuesday with two flat stages, then three climbing stages before the final ride into Madrid on the 11th.
≡ WORLD CHAMPIONSHIPS ≡
● Ice Hockey ● The U.S. came into the final of the 2022 IIHF Women's World Championship at the KVIK Hockey Arena in Herning (DEN) having outscored their opponents by 52-5, including a 5-2 win over Canada in the group stage.
But the Canadians had beaten all but the U.S. by 30-8 and parlayed superior defense into a 2-1 win and their second World title in a row.
The first period was scoreless, but then the Canadians got two goals from Brianne Jenner within 84 seconds. She scored first at 9:30 of the period and then got a power-play goal at 10:54 for 2-0 lead. Abby Roque got a power-play goal with Jenner off for interference with 21 seconds to go as the second period ended, 2-1.
The U.S. came out hot in the third period, but could not get another shot past Canada's Olympic hero goalie Ann-Renee Desbiens, despite a 12-6 edge on shots in the final 20 minutes.
It was the 12th World title for Canada, now 12-8 against the U.S. in gold-medal finals. The American women have made the final in all 21 editions of the Women's Worlds, but are now 9-12 in those games, with all of the losses to Canada.
The Czech Republic defeated Switzerland, 4-2, for the bronze medal, its first-ever medal in the Women's Worlds. The Swiss were fourth for the second consecutive year.
● Swimming ● At the FINA World Junior Championships in Lima (PER), Romania's world-record-setting sprinter David Popovici won three golds, but had the spotlight stolen by Portugal's Diogo Ribeiro, who set the only World Junior Record of the meet.
Ribeiro's record swim was his win in the 50 m Fly (22.96), and he took the 100 m Fly (52.03) and the 50 m Free (21.92). Popovici won his specialty, the 100 m Free, in 47.13, and the 200 m Free (1:46.18) – both by more than two seconds! – and led off (in 47.07) the winning men's 4×100 m Free Relay. He also won a silver as the lead-off leg on the Mixed 4×100 m Free Relay (47.23).
Multiple winners of individual men's events included Carlos Garach (ESP) in the 800-1,500 m Freestyles and Ksawery Masiuk (POL) in the 50-100 m Backstrokes. Masiuk won two more golds on the 4×100 m Medley and Mixed 4×100 m Medley relays.
Turkey's Merve Tuncel won three women's golds in the 400-800-1,500 m Freestyles, but was out-medaled by Hungarian sprinter Nikolett Padar, who won the 100-200 m Frees and then on the 4×100 m Free, 4×200 m Free and Mixed 4×100 m Free relays for five total wins!
Poland's Karolina Piechowicz won the women's 50-100 m Breaststroke events and Japan's Mio Narita took the 200-400 m Individual Medleys. Both won a third gold on relays.
Italy led the medal table with 20 (2-8-10), but Japan had 19 with seven golds, eight silvers and four bronze. Hungary and Poland also won seven events. The meet was limited to men aged 15-18 and women 14-17.
● Volleyball ● At the FIVB men's World Championship being played in Poland and Slovenia, the U.S, team advanced through the round of 16 with a dramatic 3-2 win over Turkey that ended with a 15-12 fifth-set victory after losing two straight sets. David Smith led the American men with 17 points, including three blocks.
In the quarters, the U.S. will play defending champion Poland, which swept aside Tunisia in straight sets, 3-0. The Poles beat the U.S., 3-1, back on 30 August in group play.
In the other half of the bracket, co-host Slovenia stopped Germany, 3-1, and Italy took out Cuba, also by three sets to one. Round-of-16 play continues on Monday and Tuesday, with the quarterfinals set to start on 7 September.
≡ PANORAMA ≡
● Athletics ● Sad news that two-time Olympic silver medalist and former indoor world-record holder George Woods has passed at age 79.
The obituary states that he died on 30 August in Edwardsville, Illinois. A big man at 6-2 and 300 lbs., he was gentle, but fast and precise in the ring, using the glide technique. He made the 1968 U.S. Olympic team and finished second to Randy Matson in Mexico City (20.12 m/66-0 1/4) and was second by a centimeter in Munich in 1972 at 21.17 m (69-5 1/2).
He electrified the track world with a sensational win at the Los Angeles Times Games in 1974 with a world indoor record of 22.02 m (72-3), which would be his best ever. He set his outdoor best later the same year at the California Relays in Modesto at 21.63 m (70-10 3/4) and equaled it in 1976, again in Modesto. He still ranks 15th on the all-time world indoor list.
He made the American Olympic team for a third time in 1976, but finished seventh in Montreal in 20.26 m (66-5 3/4). His last competition was in 1980.
He worked at Southern Illinois University at Edwardsville through retirement in 2001. He is survived by his wife Jean, children Andrew and Lisa and many nephews and nieces.
¶
French coach and commentator P.J. Vazel has weighed in on the Mondo Duplantis (SWE) vs. Shelly-Ann Fraser-Pryce (JAM) 100 m at the 2023 Memorial Van Damme in Brussels:
● "How fast is @mondohoss600? 10.2 m/s with a pole on 10-5m section runup for one of his jumps in @WCHoregon22
● "How fast is @realshellyannfp? 10.9 m/s during her 100m PB
"My bet: SAFP leads from the gun to half way then Mondo gets late surge and wins in the last 20m in 10.5″
● Basketball ● The FIBA men's AmeriCup – the regional championship – is being held in Recife, Brazil, with plenty of surprises on the first weekend.
The first stunner came on Friday (2nd), with Mexico defeating the favored U.S., 73-67, in Group C. The American team consists of players from the G League and from some foreign teams, with no current NBA players, but Mexico forged a 56-48 lead after three quarters and after the U.S. tied the game at 58 in the fourth quarter, the Mexicans scored the next six points and held on.
On Sunday, the U.S. was beating up on Venezuela, 48-21, at halftime when rains seeped into the Geraldao Arena and the game has to be stopped and FIBA announced that it would be continued later … sometime.
The last game of the group is scheduled for Monday, with the U.S. facing Panama; the top two teams in each group and the top two third-place teams advance to the quarterfinals.
● Cycling ● At the final stop on the 2022 UCI Mountain Bike World Cup, at Val di Sole in Italy, France's Pauline Ferrand-Prevot dominated the competition.
The 2014 World Champion won the Cross Country Olympic race for her second victory and third medal of the season in 1:20:23, far ahead of countrywomen Loana Lecomte (1:21:50), Tokyo Olympic champ Jolanda Neff (SUI: 1:22:52) and American Haley Batten (1:23:41). Ferrand-Prevot also won the women's Short-Course race in 20:56, just ahead of Lecomte (also 20:56), with Neff (21:03) fourth and American Kate Courtney (the 2018 World Champion) fifth (21:20).
France also swept the men's races, with Titouan Carod winning both events. He took the Cross Country Olympic race at 1:22:02, comfortably ahead of Swiss legend Nino Schurter (1:22:37) and fellow Frenchman Jordan Sarrou (1:23:10). Carod won the Short-Course race in 22:28, ahead of South African Alan Hatherly (22:32).
Schurter won the Cross Country Olympic seasonal series for the eighth time in his career, scoring 1,723 points to 1,620 for Carod. Switzerland's Alessandra Keller was the seasonal champ with 1,682 points, over Rebecca McConnell (AUS: 1,626). In the Short Track season series, Hatherly won the men's title (1,342 points) and Keller took the women's crown (1,460).
In the Downhill, France's Loris Vergier won the men's event in 3:39.774, with Americans Dakotah Norton and Aaron Gwin third and fourth. Myriam Nicole completed another French sweep in the women's race in 4:21.804. The men's seasonal title went to Amaury Pierron (FRA) with 1,253 points; Swiss Camille Balanche won the women's season championship with 1,465 points to 1,405 for Nicole.
● Football ● The U.S. Women's National Team had no trouble with Nigeria in a friendly in Kansas City, Kansas on Saturday, winning 4-0 after scoring three times in the first half.
Sophia Smith got the first goal, in the 14th minute, after a bad Nigerian clearance and a left-footed laser into the net. Lindsey Horan got a pass from Smith on another failed clearance and Horan maneuvered into the middle of the box and scored on a left-footed shot in the 25th minute.
The U.S. had other chances, but didn't score again until one minute into stoppage time, as Emily Fox's run down the left sideline drew the defenders to her and she found Smith for the re-direction into the goal for a 3-0 advantage. The U.S. had 58% of the possession and a 9-3 shots edge in the half.
The only score of the second half came from Alex Morgan, scoring her 119th international goal on a penalty kick after a foul on Mallory Pugh. The Americans ended with 56% of the possession and a 14-8 shots advantage.
Alyssa Naeher got the shutout in goal for the ninth consecutive scoreless performance for the Women's National Team, equaling its third-longest streak ever. The U.S. will play Nigeria again on Tuesday (6th) in Washington, D.C. at 6 p.m. Eastern time (on ESPN2).
● Shooting ● The International Shooting Sports Federation (ISSF), headed by Russian billionaire Vladimir Lisin, has moved the 2023 World Championships from Russia to Azerbaijan, to be held in Baku.
The one-line announcement was included in a summary of ISSF executive Committee actions on Friday at a meeting in Cyprus. This brings the ISSF in line with the International Olympic Committee's February recommendations not to hold any events in Russia or Belarus in view of the continuing invasion of Ukraine.
● Swimming ● FINA has approved a swimming cap style specially designed for "afro hair" after rejecting it prior to the Tokyo 2020 Olympic Games.
The cap was not approved in 2021 because it did not conform to "the natural form of the head." Now, according to FINA Executive Director Brent Nowicki (USA):
"This announcement follows a period of review and discussion on cap design between FINA and SOUL CAP over the past year. Promoting diversity and inclusivity is at the heart of FINA's work, and it is very important that all aquatic athletes have access to the appropriate swimwear."
¶
You can receive our exclusive TSX Report by e-mail by clicking here. You can also refer a friend by clicking here, and can donate here to keep this site going.
For our updated, 620-event International Sports Calendar for 2022 and beyond, by date and by sport, click here!