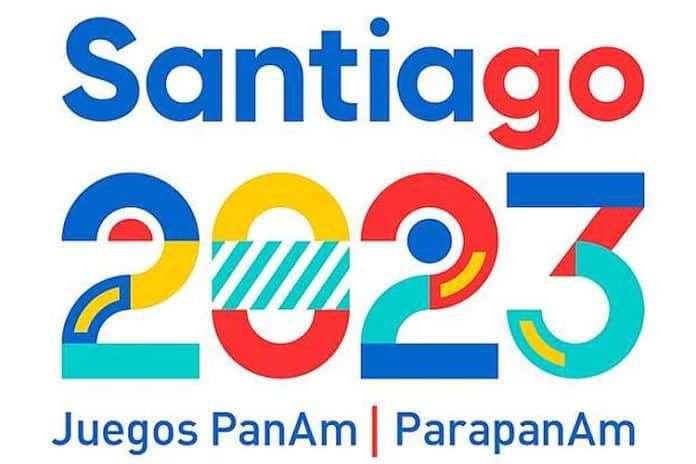 ★ The Sports Examiner: Chronicling the key competitive, economic and political forces shaping elite sport and the Olympic Movement.★
★ Friends: If you would like to support our coverage, please donate here. Your enthusiasm is the reason this site continues. Thank you. ★
★ To get The Sports Examiner by e-mail: sign up here! ★
≡ THE 5-RING CIRCUS ≡
1. Sport Climbing starts RUS-BLR re-entry, but not for Paris?
2. IJF gives Riner and Tasoev co-world titles at +100 kg!
3. Pan Am Games organizers replace CEO 130 days out!
4. McLaughlin-Levrone not sure about World Champs event(s)
5. First glimpse at LA28 sports team from ASOIF report
The International Federation of Sport Climbing approved re-admittance of Russian and Belarusian athletes as neutrals, but not until 2024. The head of the Russian Climbing federation thinks, that unless changed, this is a backdoor way of keeping their athletes out of the Paris 2024 Games. The International Judo Federation decided to make France's Teddy Riner and Russian Inal Tasoev "co-World Champions" in the +100 kg class as a possible refereeing error may have cost Tasoev the title outright in overtime of the recent World Championships. The Pan American Games organizers in Santiago, Chile have changed chief executives with 130 days to go, apparently at the direction of the new national Sports Minister, who is also the Chair of the organizing committee. Tokyo double gold medalist Sydney McLaughlin-Levrone discussed her 400 m race at the Paris Diamond League meet in detail, but said she is not sure what events she will run at the World Athletics Championships in Budapest this summer. A few details on the fledgling sports department at the LA28 organizing committee were disclosed in its report to the Association of Summer Olympic International Federations at the end of May, with more action coming by the end of the year.
● Panorama: Paris 2024 (Pressure to raise Stade de France rental cost) = ASOIF (distribution tier move confirmed) = Athletics (3: Bowie died from childbirth complications; Obiena clears 6 m; more AIU doping suspensions) = Shooting (Olympians lead U.S. nationals winners) = Swimming (World Aquatics nominates swimmers of 2022) = Weightlifting (U.S. wins again at IWF Grand Prix in Havana) = Wrestling (UWW allows first Russians & Belarusians at European U-17s) ●
1.
Sport Climbing starts RUS-BLR re-entry, but not for Paris?
"The Executive Board of the International Federation of Sport Climbing (IFSC) has approved to start a process for the reinstatement of athletes holding Russian or Belarusian passports as neutral athletes starting from 2024.
"Under the terms of the approved process, which adhere to guidelines issued by the International Olympic Committee (IOC) earlier this year, athletes with Russian or Belarusian passports will be required to obtain neutral licences as a precondition to register themselves to IFSC events from 2024."
The decision was based on a presentation made by a specially-appointed team of IFSC Oceania Council President Naomi Cleary (AUS), IFSC Athletes' Commission President Shauna Coxsey (GBR), and the IFSC Research & Development Director Silvia Verdolini (ITA).
The announcement restates the IFSC's support for Ukraine, but lines up squarely behind the International Olympic Committee's position on athletes as above nationalities or politics. The decision, however, maintains for now the suspension of the Russian and Belarusian federations.
The delay in allowing Russian or Belarusians to compete until 2024 is seen by the Russian federation as a clever way to keep both countries out of the Paris 2024 Olympic Games. Dmitry Bychkov, President of the Russian Rock Climbing Federation, told TASS:
"Based on the time frame for admission, our guys will miss the entire qualifying round for the Olympic Games – 2024. The first two stages – the World and European Championships – will be held this year, a qualifying tournament is planned for the first half of 2024, but invitations there will be distributed according to the international rating according to the results of the 2023 season.
"Is there any minimal possibility that the situation will change? IFSC reserves the right to make a new decision on the admission parameters at any time.
"We do not agree with this state of affairs and believe that if the decision has already been made, then the procedure could start right now. There is no real need to wait until 2024, there are no global processes that IFSC needs another six months to launch. At the same time, I can note that in the current situation, the dialogue with the IFSC has not been lost, it exists, and therefore we were waiting for completely different decisions."
2.
IJF gives Riner and Tasoev co-world titles at +100 kg!
Hardly unprecedented but still startling when it happens, the results of a world championship bout in judo has been revised.
On Friday, the International Judo Federation, which had already admitted a possible scoring error in overtime of the men's World Championship +100 kg final, issued a further statement:
"During the final between Teddy Riner (FRA) and Inal Tasoev (AIN), there was one situation where neither the referee on the mat nor the IJF Refereeing Commission gave any score.
"Following a thorough expert analysis, according to the current refereeing rules, a score could have been awarded for Inal Tasoev's counterattack.
"Therefore, the International Judo Federation declares both athletes as the winners of the contest and award a gold medal and the corresponding ranking points to Inal Tasoev."
So Riner and the Russian Tasoev – competing as a "neutral" athlete now co-gold medalists. Tasoev heard about the change during a training session:
"I learned about this decision from our head coaches and from the sports director of the [Russian Judo Federation], Kirill Denisov. We had a training session, it was suspended, and this decision was announced to all of us. Of course, it's nice. Now it's not the second place, I'm not a prize-winner, not a vice-champion.
"Anyway, in that situation, I blamed myself first of all, because I always look at myself first of all, at my mistakes. They didn't appreciate the action, so it's my mistake. I am not a judge, my job is to fight."
And the announcement did not go unnoticed by Russian President (and noted judo enthusiast) Vladimir Putin, who issued a statement that included:
"I am sincerely glad that the International Judo Federation has reviewed the results of the last World Championship and restored sports justice. You deservedly recognized as the winner of this prestigious competition.
"I am sure that you have new successes and achievements ahead of you."
There have been multiple instances of this kind of change, such as the elevation of Canadian Pairs skaters Jamie Sale and David Pelletier to co-gold medal status with Russians Elena Berezhnaya and Anton Sikharulidze at the 2002 Olympic Winter Games in Salt Lake City, Utah, after howling criticism of the scoring and a possible fix by at least one judge.
3.
Pan Am Games organizers replace CEO 130 days out!
Just 130 days to go before the opening of the 2023 Pan American Games in Chile, but the organizing committee has a new head in 61-year-old Harold Mayne-Nicholls.
He replaces Gianna Cunazza, 39, as Executive Director of Santiago 2023, who left the organizing committee last week. She had made a report to the PanAm Sports Executive Committee in Miami on 22 May, but left on 6 June, saying in a statement posted to Twitter:
"Through this statement, I inform you that I have submitted my voluntary resignation, which will take effect from Tuesday, June 6th.
"It is a day full of emotions, but above all, I feel calm and grateful."
No reasons were given for her resignation. Mayne-Nicholls, 61, was announced as the new chief executive on 7 June and will officially begin on Wednesday (14th). He was previously the head of the Chilean Football Federation and has extensive event organizing experience with FIFA; he was asked by Chilean Sports Minister Jaime Pizarro, to take the post. Pizarro is also new to the Pan Am Games effort: he was named as sports minister in March and was appointed as the Chair of the organizing committee's board of directors on 23 March 2023.
Asked about the situation, Mayne-Nicholls told PanAm Sports:
"Believe in us. Since the Munich 1972 Olympic Games, there was always a tendency to doubt whether or not the Games would arrive on time in terms of infrastructure, and the same thing has happened with the Pan American Games. It is like this, because the projects take time, the work cannot be accelerated and since it cannot be accelerated, we must believe in the new schedule that the experts on the subject give us and they have guaranteed to us that they will be delivered on time.
"We are on the right foot to be able to arrive on time and to be able to meet all the requirements of Panam Sports and also of the Chilean community to make these Games a great, great event. …
"To the Presidents and Secretaries General of the National Olympic Committees, I also encourage you to remain calm. We are working at full speed and to the best of our abilities to give all our energy so that when you and your athletes come you can enjoy the Games but also everything that this country has to offer you. See you this October."
4.
McLaughlin-Levrone not sure about World Champs event(s)
Last Friday's Diamond League Meeting de Paris produced world records in the women's 5,000 m and men's Steeple and a sensational world best in the men's two-mile, pushing the first race of 2023 for Olympic and World Champion Sydney McLaughlin-Levrone aside.
She opted for the 400 m instead of the hurdles, in which she is the world-record holder, and scored a lifetime best of 49.71, finishing second to Dominican Marileidy Paulino, the Olympic and Worlds silver medalist and 2023 world leader at 48.98.
A deeper analysis of the race is available thanks to the extraordinary results operation provided by Omega for the Diamond League races, which for the 400 m included split times for all lanes in 50 m increments (!):
McLaughlin-Levrone:
● 50 m: 6.30
● 100 m: 5.29 (11.59)
● 150 m: 5.43
● 200 m: 5.64 (22.66)
● 250 m: 5.93
● 300 m: 6.35 (34.94)
● 350 m: 6.94
● 400 m: 7.83 (49.71) ~ Lifetime best
Paulino:
● 50 m: 6.62
● 100 m: 5.51 (12.13)
● 150 m: 5.56
● 200 m: 5.74 (23.43)
● 250 m: 5.87
● 300 m: 6.10 (35.40)
● 350 m: 6.45
● 400 m: 7.27 (49.12)
McLaughlin-Levrone had almost a half-second lead at 300 m, but Paulino covered the final 100 m in 13.72 vs. 14.77 for the American star. Third-placer Salwa Eid Naser (BRN) covered her final 100 in 13.98 on her way to a 49.95 finish.
Afterwards, the always-unflappable McLaughlin-Levrone spoke to FloSports about the race and the plan from coach Bobby Kersee:
"Really happy with the season opener, PR. Obviously things to clean up, but for 2023, I'd say that's a good start.
"I felt good, felt strong getting out, obviously things to work on on the back end, but my coach wanted me to take it out and see how I felt and I can't complain with that first 200."
Asked about the tough final straight, she explained:
"Just not enough racing. Obviously, after a few races you kind of get the feel for that lactic acid, so [for the] first race, I knew that was to be expected and I'm excited to go home, clean up some stuff and come back."
And as for the 400 m on the flat instead of the hurdles:
"It's a little different, no barriers in front of you, it's a little faster. It's a different kind of pain, getting used to it, figuring out how to run the race, and trying to better every time."
Asked about her future schedule, she shook her head: "One race at a time. Just glad I got through this one."
Michael Johnson, the triple gold medalist from Atlanta 1996, observed on Twitter:
● "The critical thing I saw was never coming off the gas for the full race. Single most critical key to a fast 400 IMO is this two step process:
"1) Get to race pace ASAP with fast 1st ~70m. Syd √
"2) Then relax and stop pushing, (but maintaining speed!!!) through to 200m. Syd X"
● "There's a direct correlation between level of exertion on the backstretch and the resulting ability to finish down the homestretch. BUT, and this key, how fast you run the first ~70m of a 400m race has no bearing on the rest of the race. First ~70m is free territory."
● "It's possible Bobby Kersee instructed Syd to run the Paris 400 as a time trial 300 all out and see what you have left. Giving him info you can't get in a training session or by trying to win the race. Idk but it's possible with Bobby. They don't care about losing a DL 400 race."
How fast was McLaughlin-Levrone going? French coach P.J. Vazel noted that her 300 m en-route split of 34.94 places her no. 5 all-time!
Not bad for a season opener.
5.
First glimpse at LA28 sports team from ASOIF report
The Los Angeles 2028 organizers have kept a studiously low profile in advance of the Paris 2024 Games, but provided some new details in their report to the Association of Summer Olympic International Federations General Assembly at the end of May.
In its nine-page written report, LA28 explained the current planning process, operated by the Games Planning and Delivery team, led by Chief Business Officer Brian Lefemina. The team leaders within this group include:
● Revenue and Commercial: Alison Katz-Mayfield
● Venue Infrastructure: Hillary Ash
● Venue Management: James Pearce
The actual sports department is part of the Games Operations group, headed by Chief Operating Officer John Harper. The sports team leader is Senior Director of Sport Nicco Campriani, the 2012 and 2016 Olympic 50 m Rifle/3 Positions gold medalist for Italy and 2016 10 m Air Rifle gold medalist. He's well familiar with the U.S. from his time at West Virginia University, where he was a four-time All-American and the 2011 NCAA Air Rifle Champion, and graduated with a degree in industrial engineering. He also worked at the International Olympic Committee from 2017-21 in the athlete relations and sports management sectors.
He is assisted by Senior Advisor of Sport Planning Katy Dunnet, hired in May, and Clovis Jahan from professional services sponsor Deloitte, assisting on competition schedule development. More staff are planned:
"As communication with IFs increases following the IOC's decisions on the sport program, LA28's Sport team will grow with the aim of bringing onboard three (3) Cluster Sport Managers in late 2023. These new hires will align with similar roles in the Venue Infrastructure and Venue Management, ensuring all departments keep pace with each other."
While most of the competition venues are in place from the Los Angeles bid in 2017, sites have yet to be announced for sport climbing, surfing and skateboarding, and decisions are yet to come from the IOC on boxing, modern pentathlon and weightlifting.
Although not formally announced, the International Canoe Federation and World Rowing have confirmed the move of their events from Lake Perris to the Long Beach Memorial Stadium, site of the 1932 Olympic rowing competitions. And this does not include any added sports which LA28 may wish to add, to be approved at the IOC Session in Mumbai (IND) in October.
≡ PANORAMA ≡
● Olympic Games 2024: Paris ● The budget pressures on the Paris 2024 organizers continue, as the French Court of Auditors, in a report, suggest that the rental cost of the Stade de France stadium should be €14.5 million (~$15.63 million U.S.), not the currently-listed €10.5 million (~$11.32 million U.S.), "if the contract is still not signed."
Paris 2024 has requested non-exclusive access for infrastructure work from 15 March to 31 May and then exclusive use from 1 June to 20 September of 2024.
● ASOIF ● The Association of Summer Olympic International Federations confirmed that the fifth – and lowest – tier of federations for distribution of Olympic television rights money has been eliminated.
The three federations in that group were the UIPM (modern pentathlon) and the newer sports of Rugby Sevens and golf (International Golf Federation), both introduced at Rio 2016.
They had remained in the fifth tier for Tokyo given the paucity of data on their popularity from just one Games, but are now to be part of the fourth tier, which has nine other sports already. This will mean a raise from the $12.98 million received after the Tokyo Games to at least $15.14 million, and likely more, in 2024 since ASOIF is asking the International Olympic Committee for 10% or more from the Paris Games than was distributed for Tokyo.
The full list of tier assignments proposed by ASOIF was not provided.
● Athletics ● A coroner's report stated that Tori Bowie was eight months pregnant and died from complications related to childbirth.
The Rio 2016 sprint star, 32, was found dead at her home in the Orlando, Florida area on 2 May.
She won a gold on the U.S. women's 4×100 m team, silver in the women's 100 m and bronze in the 200 m.
¶
Ernest John Obiena of the Philippines became the 24th man to clear 6.00 m outdoors in the pole vault with his win at the Bergen Jump Challenge in Norway on Saturday.
The Worlds bronze winner in 2022 in Eugene, and the Asian record holder at 5.94 m (19-5 3/4), he cleared 6.00 m (19-8 1/4) on his first try, which was the difference against American record holder KC Lightfoot, who cleared on his second try. Sam Kendricks of the U.S., the 2017 and 2019 World Champion, cleared 5.88 m (19-3 1/2) for third.
¶
The Athletics Integrity Unit announced a three-year ban, for prohibited blood transfusions, by El Hassan El Abbassi (BRN), with results annulled from 8 August 2021, when he finished 25th in the Tokyo Olympic marathon (2:15:56). The normal sanction of four years was reduced by his admission of fault.
The AIU also suspended Jamaican 400 m runner Christopher Taylor (44.63 in 2022) for "Evading, Refusing or Failing to Submit to Sample Collection by an Athlete." Taylor finished sixth in the Tokyo Olympic 400 m, and seventh at the 2022 Worlds in Eugene, and won a silver medal as anchor of the Jamaican 4×400 m team (2:58.58).
● Basketball ● The U.S. men won their eighth straight FIBA U-16 Americas Championship in Yucatan (MEX) on Sunday, continuing their streak of winning every edition of the tournament, and every game (now 43-0).
The Americans won their group matches by 96-61, 113-52 and 122-53, then moved on to the playoffs, defeating Uruguay (123-45), Puerto Rico (122-63) and then crushing Canada in the final (118-36).
Koa Peat, a 6-7 forward, led the U.S. in scoring during the tourney at 17.2 points per game, trailed by forward Cameron Boozer and guard Darryn Peterson at 16.8 each. Boozer was the top rebounder at 9.8 per game and was named Most Valuable Player.
● Shooting ● American Olympians led the way at the 2023 USA Shooting Rifle & Pistol Championships at Ft. Benning, Georgia that closed on 10 June, but with impressive collegiate talent emerging as well.
The Tokyo Olympic Mixed 10 m Air Rifle silver medalists, Lucas Kozeniesky and Mary Tucker, were both back on the podium with both taking silver. Kozeniesky was runner-up in the 10 m Air Rifle final, 251.9-251.7 to former Jacksonville State All-American Brandon Muske, and Tucker, 21, was second to Sagen Maddalena – a World Championships gold winner in the 2022 50 m Rifle/Prone Mixed Team event – 251.3 to 249.2, in the women's Air Rifle final.
Lima 2019 Pan American Games 10 m Air Pistol silver medalist Nick Mowrer came out on top in his specialty, winning the final from Jay Shi, 236.2 to 235.8. Tokyo Olympian Henry Leverett won the men's 25 m Rapid-Fire Pistol over 2007 Pan Am Games silver medalist Keith Sanderson, 25-22.
In the men's 50 m Rifle/3 Positions final, former West Virginia All-American Jared Eddy out-scored Ivan Roe, 460.9-458.4 in the final.
In the women's 10 m Air Pistol final, Lisa Emmert Traciak moved up from silver at the 2022 Winter Air Gun Championships to gold at the nationals, winning the final over Suman Sanghera, 238.2-237.3. Defending champion Katelyn Abein repeated in the women's 25 m Sport Pistol, 32-28 over Tokyo Olympian Alexis Lagan, with Emmert Traciak fourth and Sanghera seventh.
Nebraska's NCAA champ Cecilia Ossi won the women's 50 m Rifle/3 Positions title at 458.3 in the final, over Tokyo Olympic fifth-placer Maddalena's 457.6, with Tucker finishing fourth.
● Swimming ● World Aquatics announced the opening of public voting for its swimmer of the year in 2022, with four candidates each for men and women:
Men:
● Thomas Ceccon (ITA) ~ World Champion, 100 m Back
● Leon Marchand (FRA) ~ World Champion, 200-400 m Medleys
● Kristof Milak (HUN) ~ World Champion, 100-200 m Butterflys
● David Popovici (ROU) ~ World Champion, 100-200 m Free
Ceccon set a world record in the 100 m Back, Milak broke his own world mark in the 200 m Fly and Popovici, then 17, claimed the world record in the 100 m free at 46.86.
Women:
● Katie Ledecky (USA) ~ World Champion, 400-800-1,500 m Free
● Summer McIntosh (CAN) ~ World Champion, 200 m Fly and 400 m Medley
● Kaylee McKeown (AUS) ~ World Champion, 200 m Back
● Mollie O'Callaghan (AUS) ~ World Champion, 100 m Free
Public voting will be held this week only, ending on Saturday (17th) on Instagram, to be combined with votes from media, retired athletes, technical officials and sports leaders. The winners will be announced at the 2023 World Aquatics Championships in Fukuoka (JPN).
● Weightlifting ● U.S. success continued at the IWF Grand Prix in Havana (CUB), with 21-year-old Ryan Grimsland winning the men's 73 kg class, lifting a total of 327 kg, ahead of Turkey's 2022 European Champion, Muhammad Ozbek (324 kg), with fellow American Caden Cahoy fourth (320 kg).
It's Grimsland's first international title after a brilliant junior and youth career.
Indonesia's Eko Yuli Irawan, the 2016 (62 kg) and Tokyo (61 kg) Olympic silver medalist, won the men's 67 kg title at 321 kg for his combined lifts, in front of 2022 World Champion Francisco Mosquera of Colombia (311 kg).
In the women's 59 kg class, Mexico's Janeth Gomez – 10th at the 2022 Worlds – won a tight battle with Taylor Wilkins of the U.S., 223 kg to 221 kg, with Gomez lifting one more kg in both the Snatch and Clean & Jerk. Wilkins missed her final tries in both lifts, denying her the victory, but took home the U.S.'s fifth medal (2-3-0) so far.
Competition continues through the weekend.
● Wrestling ● United World Wresting announced that Russian and Belarusian athletes will be allowed to compete in the European U-17 Championships in Tirana (ALB) from 12-18 June, as neutrals. However, the UWW announcement noted:
"With safety as a top priority and following a thorough examination of registrants by United World Wrestling, four individuals from Russia and Belarus have been denied access and subsequently removed from the competition. The review of the registrants by the UWW eligibility panel was based on vetting reports carried out by a private integrity services provider (Sportradar) and led to the exclusion of these individuals, ensuring fair and transparent participation in the Championships."
The entry lists show 19 "neutrals" entered in the men's Freestyle classes; 20 in Greco-Roman and 20 in women's Freestyle for nearly-full teams.
¶
You can receive our exclusive TSX Report by e-mail by clicking here. You can also refer a friend by clicking here, and can donate here to keep this site going.
For our updated, 651-event International Sports Calendar (no. 2) for 2023 and beyond, by date and by sport, click here!