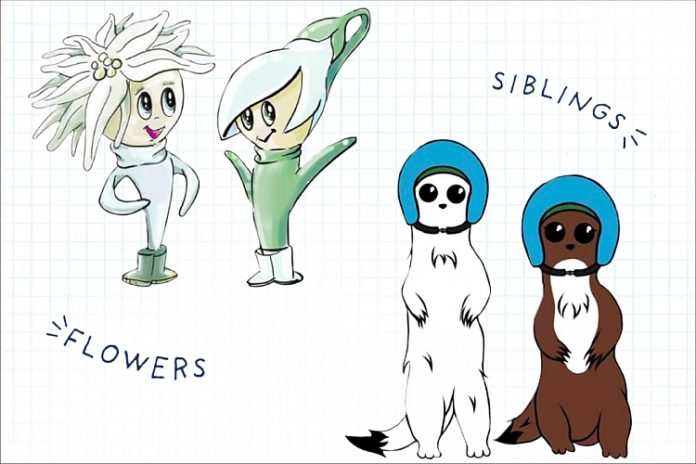 ★ The Sports Examiner: Chronicling the key competitive, economic and political forces shaping elite sport and the Olympic Movement.★
★ Thank you to our 24 donors, who have now covered 53% of our technical expenses for the first half of 2023. Please consider a donation. Thank you in advance. ★
★ To get The Sports Examiner by e-mail: sign up here! ★
≡ THE 5-RING CIRCUS ≡
1. New poll shows staggering 82% Utah support for Winter Games
2. Hidalgo doubles down against Russians; Bach regrets boycott threats
3. Canada's Crawford stuns with upset men's Worlds Super-G win
4. Boxing champ Jones pushes back against USA Boxing
5. World Aquatics re-assigns '25 Worlds from Kazan to Singapore
The Deseret News revealed a new, independent poll which showed 82% of Utah residents in favor of another Olympic Winter Games, as soon as 2030. The results were consistent with prior polls and are far ahead of the enthusiasm level from Japan's Sapporo and possible new bidder Stockholm. Paris Mayor Anne Hidalgo visited Kyiv, Ukraine and confirmed her stance that Russian and Belarusian teams should not compete at the Paris 2024 Olympic Games with the Russian war against Ukraine continuing. International Olympic Committee President Thomas Bach wrote to the National Olympic Committee of Ukraine, chastising its promotion of a potential Paris 2024 boycott and that Russian or Belarusian participation has not really been discussed yet. At the FIS Alpine World Championships, Canada's James Crawford pulled a stunner with a 0.01-second win in the men's Super-G over Norwegian star Aleksander Aamodt Kilde. After USA Boxing's statement on Wednesday that it would not send fighters to the International Boxing Association's World Championships for men or women this year, former multi-divisional champion Roy Jones, Jr. – a dual U.S.-Russian citizen – circulated a message that supported the IBA and asked American boxers to contact him directly to arrange their participation! World Aquatics announced that Singapore will host the 2025 World Aquatics Championships, replacing Kazan in Russia; Russian officials claimed that the event would be held in Kazan in 2029 instead.
● Panorama: Olympic Winter Games 2026 (mascot contest) = Olympic Games 2028 (dual-venue opening also at Gangwon 2024!) = International Testing Agency (strategic plan) = Athletics (Budapest 2023 ticket sales; Oduduru doping charge) = Fencing (Fair Play award) = Football (Euro Super League promoters' new proposal) ●
1.
New poll shows staggering 82% Utah support for Winter Games
"Support for bringing a Winter Games back to the state that held them in 2002 has reached 82%, with more than half of Utahns, 55%, saying they strongly approve hosting the Olympics again.
"As Utah's efforts to land the 2030 or 2034 Winter Games continue, just 12% of Utahns disapprove of another Winter Games coming to the state, including 7% who strongly disapprove, while another 6% aren't sure how they feel."
That's from a Wednesday report by Lisa Riley Roche of the Deseret News in Salt Lake City, on new polling from the newspaper and the University of Utah's Hinckley Institute of Politics, from a survey of 802 registered voters between 23-30 January 2023. The margin is error was plus-or-minus 3.46 percentage points.
Jason Perry, director of the Hinckley Institute, noted: "No matter how old you are or what political party you belong to, Utahns want the Olympics Games back. The Olympic spirit has managed to find a permanent home in Utah and the clear consensus is that we want to be back on that world stage."
The story reported that support for the return of the Winter Games has actually increased – slightly – since the last poll, in August 2022, which found 79% in favor.
While the International Olympic Committee has out off – for now – the decision on the host for the 2030 Winter Games until 2024, the bid for a second Salt Lake City Games is demonstrating advantages which are becoming difficult for competitors to match. Chief among these is the declaration that no venue or Village construction is needed, with the 2002 competition sites forecast to host all of the competitions in the expanding program, and the University of Utah essentially a permanent Olympic Village-in-waiting.
Just as critical may be the public support element:
● Sapporo's well-regarded candidature has suffered from the blowback from aspects of the Tokyo 2020 Olympic Games, including its cost to taxpayers and dual organizing committee scandals now unfolding in the criminal courts concerning the rigging of contracts for test events and venue managements, and bribes to obtain sponsorship designations.
A poll by the Hokkaido Shimbun newspaper in December showed 67% of Sapporo residents against the bid for the 2030 Games, with 33% in favor; across the Hokkaido region, 61% were opposed.
● This week's news that the Swedish Olympic Committee will study the feasibility of a 2030 Winter Games bid – ostensibly with Stockholm as the primary host – recalls the IOC's survey of local attitudes towards the 2026 bid that lost to Milan-Cortina in Italy.
The IOC's polling in February 2019 showed just 54% support in Stockholm, with 17% opposed and 30% with no opinion (!), and 55% support across Sweden, with 17% opposed and 28% with no opinion.
That's hardly enthusiastic.
In the meantime, the IOC's Future Host Commission is trying to figure out a possible rotation system for the Winter Games in view of its concern over climate reliability, and the IOC itself is dealing with other issues, including Paris 2024 qualifying events, the final sports program for Los Angeles 2028 and the continuing turmoil caused by Russia's invasion of Ukraine.
So, nothing appears likely to happen quickly; even the dates of the 2023 IOC Session in India are not fixed after some electoral chaos within the Indian Olympic Association, but the meeting is expected to be in September or October. Nothing is expected to happen before then.
2.
Hidalgo doubles down against Russians;
Bach regrets boycott threats
Paris Mayor Anne Hidalgo reiterated her view that Russians should not be allowed to compete in international sports during a visit to Ukraine's capital Kyiv on Thursday, and thought the IOC would agree as well.
According to a post by Mayor Vitaly Klitschko on his Telegram page, Hidalgo told the Kyiv City Council:
"I want to express to you my conviction and my will: As long as Russian forces continue to bomb you, target your civilian population and your infrastructure, while Russian soldiers occupy your territory, I do not want Russian athletes to compete in sports.
"This is my conviction as a mayor, as a political leader, and as a convinced European woman. I have no doubt that the International Olympic Committee will be able to support this position."
At the European Union Summit in Brussels (BEL), French President Emmanuel Macron told reporters concerning Russia and Paris 2024:
"In the summer, we will have a reassessment, and we will take a stance depending on circumstances and what is happening on the ground."
Reuters reported that IOC President Thomas Bach (GER) wrote to Ukrainian National Olympic Committee chief Vadym Huttsait, including:
"The participation of neutral athletes with a Russian or Belarusian passport at the Olympic Games Paris 2024 has not even been discussed in concrete terms yet. …
"Therefore, your letter… to your fellow NOCs, to the International Federations, IOC Members and to future Olympic hosts, pressuring them in an attempt to publicly influence their decision making, has been perceived by the vast majority of them as, at the very least, extremely regrettable."
A meeting of European sports ministers is scheduled for tomorrow (10th) to discuss the Russian and Belarusian participation situation.
In Athens, the Hellenic Olympic Committee adopted a resolution that included opposition to a Paris 2024 boycott, but the exclusion of Russian and Belarusian athletes from this summer's European Games in Krakow (POL). Further, sanctions in place should be continued, but "[t]he possible return of athletes from Russia and Belarus should be done under strict conditions of participation, as also mentioned in the IOC statement of January 25, 2023."
3.
Canada's Crawford stuns with upset men's Worlds Super-G win
Day four of the FIS Alpine World Championships was for the men's Super-G at Courchevel (FRA) with another shocker, as Canada's James Crawford won by 1/100th of a second over Norwegian star Aleksander Aamodt Kilde.
Crawford, 25, has just three World Cup medals in his seven seasons on tour, but he came from nowhere to grab a bronze medal in the Beijing 2022 Winter Games in the Alpine Combined. On Thursday, he was 11th on the start list, behind Combined winner Alexis Pinturault (FRA) and 39-time World Cup medalist Kilde.
Pinturault took the lead from World Cup seasonal leader Marco Odermatt (SUI), 1:07.48 to 1:07.59, then lost it to Kilde, who skied next, at 1:07.23.
Crawford was aggressive from the start and crossed the finish in 1:07.22 to earn his first career Worlds medal. "Honestly, I'm in disbelief. I skied my best today. I really just tried to have the same mindset from top to bottom.
"I didn't feel like I fatigued or got out of the rhythm. At the bottom where it was a little more challenging and steep, I managed to bring the same intensity as to the top. It panned out.
"Winning a race in general has been a dream of mine since I was young. For it to come in a World Championships is amazing.
"I'm a little bit lucky, we could have raced again and he [Kilde] could have won. He's one of the best in the world. I have a huge amount of respect for him. I feel bad for beating him, but it's unbelievable."
Odermatt finished fourth, despite having won four World Cup Super-Gs this season, and still does not own a career World Championships medal.
The U.S. had finishers in 16th, 17th and 18th, from River Radamus, Kyle Negomir and Ryan Cochran-Siegle; Travis Ganong was 30th.
The Championships continue on Saturday with the women's Downhill, and then the men's Downhill on Sunday.
4.
Boxing champ Jones pushes back against USA Boxing
As noted in Thursday's post, a lengthy USA Boxing announcement explained that the federation will not send boxers to the International Boxing Association's 2023 men's or women's World Championships in view of the IBA's non-compliance with the reform requests of the IOC and its direct ignorance of the IOC's sanctions requests regarding Russia and Belarus.
Retired four-division World Champion Roy Jones, Jr. – who holds both American and Russian citizenship and has been an unabashed supporter of IBA President Umar Kremlev (RUS) – sent a message to journalists and others on Thursday, that included:
"Yesterday there was news that the USA Boxing refused to send its athletes to the upcoming IBA World Boxing Championships in India and Uzbekistan. I was bitterly disappointed to hear about the IBA World Boxing Championships boycott. On their official website, they give hackneyed statements that have nothing to do with reality!
"Today, on my own behalf, I would like to reassure the athletes, coaches and all boxing fans of the United States that this decision was made only by officials, and not by the boxers themselves.
"Moreover, I will personally organize help and support for national team boxers and coaches who would like to take part in these championships. …
"The officials themselves, who would like to make sports political, can continue to sit in their huge offices and talk about the importance of sports and their work, as well as continue to make statements. But we must not allow them to deprive our athletes of the right to represent their country because of the weak leadership. …
"Dear USA national team boxers and coaches, do not hesitate to contact me to organize your participation in the IBA Men's and Women's World Championships."
It's worthwhile to note that skipping the IBA's World Championships in 2023 has no bearing on the qualification of American boxers for the 2024 Olympic Games, as the IOC has taken over the process from the IBA. The USA Boxing post noted:
"USA Boxing High Performance staff will continue to schedule international competition and prepare our boxers for the IOC Olympic Qualification Tournament at the 2023 Pan American Games, and will continue to collaborate with other like-minded National Federations for competition and training camp opportunities."
Observed: The IOC will decide what to do about the IBA later this year, and it is possible that boxing could be dropped from the Olympic program in 2024 as well as 2028! The USA Boxing statement's notice of working with "other like-minded National Federations" could be a signal for the formation of a possible new federation to challenge the IBA for governance of Olympic boxing if the IOC decides to go forward with the sport at all.
All of this is wrapped around the Russian situation in Ukraine, and the actions and attitude of Kremlev, who has said the IOC should not tell the IBA how to run its affairs. The IOC, of course, would agree except that if the IBA wants to be involved with boxing in the Olympic Games, then the IOC has every right to say how its own event should be operated by its partners, including the International Federations.
5.
World Aquatics re-assigns '25 Worlds from Kazan to Singapore
In 2019, the 2025 World Aquatics Championships was attributed to Kazan, Russia, following up on a successful edition of the event there in 2015. With the Russian invasion of Ukraine in 2022, that hosting award was rescinded and on Thursday, World Aquatics re-assigned the hosting of the event to Singapore.
It will be third straight Worlds in Asia, following Fukuoka (JPN) this year, Doha (QAT) in February 2024 and now Singapore in 2025.
It's part of a major push by Singapore for sports tourism, with existing facilities in place, including the OCBC Aquatic Centre, which has a 10-lane competition pool, eight-lane training pool, diving facilities and permanent seating for 3,000, expandable to 6,000.
Sport Singapore Chief Executive Officer Lim Teck Yin said: "[T]he World Aquatics Championships 2025 is an exciting boost for Singapore aquatics. It will not only benefit sport in Singapore, but also activate the athletes, fans and the industry in Southeast Asia through engagement opportunities leading up to the event and the championships themselves. We will certainly be looking to the industry for innovative tech solutions for event operations and fan engagement in particular."
More than 2,500 swimmers, divers, artistic swimmers and water polo players are expected to compete there, from World Aquatics' 209 national member federations.
Thursday's announcement triggered comments from Russian officials about the Worlds eventually being held in Kazan again. Russian Swimming Federation President Vladimir Salnikov told the Russian news agency TASS:
"The issue of the tournament's postponement has already been discussed. Now, there is a proposal to move the Aquatics World Championships in Kazan to the year 2029."
Tatarstan Sports Minister Vladimir Leonov said, "We maintain a dialogue with the international federation. The World Aquatics Championships in Kazan has not been cancelled, it was rescheduled to 2029."
No such announcement has been made by World Aquatics.
≡ PANORAMA ≡
● Olympic Winter Games 2026: Milan Cortina ● Two finalists were unveiled for the 2026 Winter Games mascots, both created by primary-school students in Italy: "Flowers" and "Siblings."
According to the organizing committee, "Approximately 400 applications and 1600 project ideas were received, 681 classes took part and 82 institutes collectively authored the graphic designs," with the finalists selected by a committee. The 'Siblings' was created by the Istituto Comprensivo of Taverna (Catanzaro); 'Flowers" was drawn by the students of the Istituto ComprensivoB. SABIN of Segrate (Milan)."
The "Flowers" concept pictures an edelweiss – a mountain flower – and a snowdrop, while the "Siblings" are stoats, also known as ermines (same family as the badger, otter and wolverine), native to Eurasia and parts of North America.
A public vote now follows, which will help decide which will be selected.
● Olympic Games 2028: Los Angeles ● The revolutionary Opening Ceremony concept proposed by Los Angeles for the Games of the XXXIV Olympiad – to have both the Los Angeles Memorial Coliseum and SoFi Stadium as part of the event – has already inspired another Games.
During the IOC Coordination Commission visit to Gangwon Province (KOR), the host of the Winter Youth Olympic Games in 2024, a dual-venue program was explained, with celebrations taking place in both PyeongChang and Gangneung!
The 2024 Winter YOG is scheduled for 19 January to 1 February in 2024, with 1,900 athletes expected, competing in 81 events.
● International Testing Agency ● The ITA, which now serves as the turn-key anti-doping authority for dozens of International Federations, shared its 2023-26 Strategic Plan on Thursday, with six major initiatives.
Although no specific numerical targets were included, the key goals came in initiatives two and three, including:
● 2.1 "Design and develop anti-doping programs that are proportionate to the risks of the respective sport, balancing budgetary, program and regulatory requirements."
● 2.3 "Develop partner acceptance standards with the goal of achieving full delegation of anti-doping programs to the ITA."
● 3.4 "Engage with national, regional and international public and law enforcement authorities to facilitate information-sharing and synergies between national- and international-level anti-doping operations."
The ITA is also looking for more money and a way to involve not only the Olympic Movement, but corporate partners as well "that align with the fundamental values of the ITA and want to contribute to clean sport."
● Athletics ● Almost a quarter of the tickets for the 2023 World Athletics Championships in Budapest (HUN) have been sold, about 100,000 of the 420,000 available for the five morning and nine evening sessions from 19-27 August.
Hungarian Athletics Association President Miklos Gyulai said in an AIPS interview posted Thursday that purchasers have come from 70 countries so far, and that 3,500 volunteers have signed on to assist, with applications continuing to be accepted until 20 February.
The construction of the National Athletics Centre is being completed, and will seat 35,000 spectators with temporary additions only for the 2023 Worlds.
¶
Bad news for Nigerian sprinter Divine Oduduru – the 2019 NCAA men's 100 m and 200 m champion for Texas Tech, with bests of 9.86 and 19.73 from that year – who was provisionally suspended by the Athletics Integrity Unit on Thursday.
The AIU announced that it has charged Oduduru with doping violations for possession and use, and is asking for a six-year ban on the 26-year sprinter. He is implicated in the doping scheme alleged to be perpetrated by therapist Eric Lira, charged by the U.S. Department of Justice in January 2022 under the Rodchenkov Anti-Doping Act of 2019, including:
"LIRA provided multiple performance enhancing drugs, including human growth hormone and erythropoietin, to athletes qualifying for and intending to compete in the 2020 Tokyo Olympics, in violation of Title 21, United States Code, Sections 2402 & 2403."
Distribution to two athletes was cited in the Federal charge, one easily identified as Nigerian sprint star Blessing Okagbare, who was banned in 2022 by the AIU for 11 years. The AIU notice explains:
"Based on the information in the complaint, including text conversations imaged from Okagbare's mobile phone by the Federal Bureau of Investigation (FBI) and further evidence obtained from the AIU investigation, the AIU alleges that Oduduru is 'Athlete 2' identified in the complaint."
The AIU will now have to prove its case against Oduduru, who last competed in 2021, including at the Tokyo Games, where he was disqualified in his men's 100 m heat, and reached the semifinals in the 200 m.
● Fencing ● The International Fair Play Committee presented a special-recognition award to Germany's Erika Dienstl, not for her exploits on the piste, but instead for a life-long contribution to the sport.
Dienstl, now 93, began fencing in post-War Germany in 1952, but her impact was especially felt after her retirement. She served as a Board member in the German national fencing federation from 1970-86, then as President from 1987-2001. She was the German Sports Association Vice President from 1982-2002, served as a member of the FIE Statutes Commission from 1989-2000 and the FIE Legal Commission from 2000-04.
In 1995, she was appointed to the IOC's Sport and Environment Commission and was recognized with the Olympic Order in Silver in 1997.
Another example of the impact that those who support sport can have. The award was presented to Dienstl by CIPF Secretary General Sunil Sabharwal (USA).
● Football ● Reuters reported Thursday that Madrid-based A22 Sports Management, a driving force behind the European Super League proposed in 2021 that imploded almost immediately, announced plans for a new concept, a 60-80 team league, with multiple divisions and a minimum of 14 games per club.
The 12-club project from 2021 fell apart as nine clubs renounced their participation, with Real Madrid, FC Barcelona and Italy's Juventus still committed. The European Court of Justice is considering the Super League's lawsuit alleging monopoly practices now, with a preliminary, advisory opinion confirming that the European Football Association (UEFA) is within its rights to defend its programs against insurgents like the Super League.
Spain's LaLiga issued a response which included:
"We are aware that A22, the Super League promoters, are pushing a story today presenting a manifesto with ten 'principles.' Our response: Don't let them fool you. They've been telling tales for many years, this is just the latest attempt by big clubs to hijack European football."
The European Leagues, the association of football leagues on the continent, stated:
"The Leagues fully support the current European club football model which is based on a open pyramidal structure with promotion and relegation from grassroots to professional at domestic level. This model is far from being broken and does not need to be fixed."
¶
You can receive our exclusive TSX Report by e-mail by clicking here. You can also refer a friend by clicking here, and can donate here to keep this site going.
For our updated, 929-event International Sports Calendar for 2023 and beyond, by date and by sport, click here!