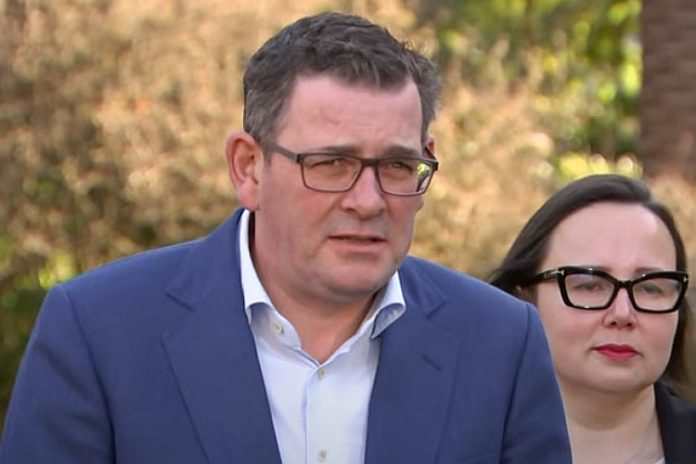 ★ The Sports Examiner: Chronicling the key competitive, economic and political forces shaping elite sport and the Olympic Movement.★
★ Another one! Now 24 donors have covered 61% of our summer fund-raising goal. Please join in! ★
★ To get The Sports Examiner by e-mail: sign up here! ★
≡ THE 5-RING CIRCUS ≡
1. Victoria hands back 2026 Commonwealth Games
2. "Our athletes, coaches will never agree to this."
3. Russian sports policy extending to Africa, Latin America
4. U.S. the betting pick to win FIFA Women's World Cup
5. New Club World Cup keys FIFA's $11 billion revenue goal
The Australian state of Victoria withdrew Tuesday as the host of the 2026 Commonwealth Games, citing huge potential cost overruns; the Commonwealth Games Foundation said it received only eight hours notice, but will now look for a new venue. Russian sports minister Oleg Matytsin underscored the absolute rejection of any requirement for its athletes or coaches to sign a declaration against the Russian invasion of Ukraine as a prerequisite to competing at the 2024 Olympic Games in Paris. Further, Matytsin is coordinating a sports diplomatic push with African and Latin American countries on a government-to-government level as a flanking maneuver around the International Olympic Committee and the entire Olympic Movement. Odds are out for the 2023 FIFA Women's World Cup, with the U.S. a sizable favorite over England, Spain and Germany to win the trophy for the third straight time. FIFA's hugely-expanded men's Club World Cup will go from seven to 32 teams when it comes to the U.S. in 2025 and reports indicate that the expectation is that revenues could go from perhaps $35 million now to more than $1.5 or even $2 billion!
● World Championships: Aquatics (6: China now 7-for-7 in diving; two U.S. silvers in artistic; two U.S. water polo wins; Ledecky thinking about LA28; 2,392 total athletes from 194 countries competing; RAI-Italy sends home two announcers for sexist comments) ●
● Panorama: Paris 2024 (cardboard beds coming again) = Alpine Skiing (Lake Louise removed from World Cup schedule due to lack of funding) = Athletics (2: Kenyan authorities stop doping shipment; Richardson won't reveal her World Champs projection) = Gymnastics (Australian federation unable to pay abuse survivors) = Judo (athletes rights and responsibilities declaration) = Modern Pentathlon (U-17 Worlds finishes in Egypt, but with obstacle issues) = Speed Skating (U.S. star Joey Mantia retires) ●
1.
Victoria hands back 2026 Commonwealth Games
The Commonwealth Games Foundation had a difficult time finding a host for its 2026 Commonwealth Games, until Australia's Victoria region agreed to take the event in April of 2022. Now Victoria is out.
Victoria State Premier Dan Andrews said at a bombshell Tuesday news conference that the projected cost of the event had ballooned from the allocated A$2.6 billion (~$1.78 billion U.S.) to at least A$6 billion (~$4.10 billion U.S.), up to A$7.0 billion or $4.78 billion U.S.
"And I cannot stand here and say that I have any confidence that that even seven-billion dollar number would appropriately and adequately fund these Games. I think it could be more than that. …
"I will not take money out of hospitals and schools to fund an event that is three times the cost as estimated and budgeted for last year."
Andrews added, to be clear:
"I've made a lot of difficult calls, a lot of very difficult decisions, in this job. This is not one of them. Frankly, $6-7 billion for a 12-day sporting event, we are not doing that. That does not represent value for money. That is all cost and no benefit."
Andrews said the budgeted funds will now go to A$1 billion for 1,300-plus affordable homes across the state, the new sports venues that would have been used for the Games, and a regional tourism effort that was an important element of the Games project. Andrews noted that negotiations with the Commonwealth Games Foundation on the cost of breaking its hosting contract have not been completed.
The Commonwealth Games Foundation posted a statement that included:
"The numbers quoted to us today of $6 billion are 50% more than those advised to the Organising Committee board at its meeting in June.
"These figures are attributed to price escalation primarily due to the unique regional delivery model that Victoria chose for these Games, and in particular relate to village and venue builds and transport infrastructure.
"Since awarding Victoria the Games, the Government has made decisions to include more sports and an additional regional hub, and changed plans for venues, all of which have added considerable expense, often against the advice of the Commonwealth Games Federation (CGF) and Commonwealth Games Australia (CGA).
"We are disappointed that we were only given eight hours' notice and that no consideration was given to discussing the situation to jointly find solutions prior to this decision being reached by the Government."
The CGF added that it is "committed to finding a solution for the Games in 2026." Oh boy.
2.
"Our athletes, coaches will never agree to this."
Russian Deputy Prime Minister Dmitry Chernyshenko drew a line in the sand last week, following the International Olympic Committee's disclosure that it would not invite the National Olympic Committee of Russia to participate in the 2024 Olympic Games in Paris:
"Of course, we always hope to be invited, do not reject anything on our own and are very happy when our athletes get a chance to participate.
"The question, though, is: In exchange for what? If in order to do so, one has to reject one's homeland and betray it, then, of course, it does not suit us. On top of those humiliations that the Anglo-Saxons dreamt up when they say: 'Compete under a neutral flag and without a national anthem,' now they are adding that one has to publicly condemn our decision to conduct the special military operation. Of course, we don't agree to this."
In case anyone didn't get the memo, Russian Sports Minister Oleg Matytsin underscored the key issue during a session with reporters on Monday. He was asked about the possibilities for Russian athletes to compete in Paris:
"There are some chances.
"We are in dialogue with the International Olympic Committee, the Russian Olympic Committee and the [national] federations with our partners, with international federations. Some international federations, as you know, decided to invite our athletes to participate in international competitions, unfortunately, under a neutral flag without playing the national anthem, which we have always commented as a discriminatory element. But nevertheless, they participate.
"As for admission to the Olympic Games, this is the prerogative of the IOC. For us, the only unacceptable condition is the signing of some declarations that would be positioned as criticism of a special military operation, the policy of our state. Our athletes, coaches will never agree to this."
A recent example of an unacceptable "neutrality" declaration is the one required by the International Weightlifting Federation prior to the IWF Grand Prix in Cuba in June, which included:
"I undertake to continue to abstain from expressing any support to the war and will immediately and voluntarily notify any relevant change in my activities that occurs after the date of this declaration."
Russian athletes refused to sign and did not compete; 13 Belarusians did sign and competed in Havana.
3.
Russian sports policy extending to Africa, Latin America
The Russian effort to flank the International Olympic Committee and its affiliates through direct, government-to-government foreign-policy initiatives is expanding, with Africa envisioned as new partners through agreements to be signed later this month.
Sports Minister Matytsin explained on Monday:
"We try to do everything we can in order to stabilize the international situation. The [Commonwealth of Independent States] Games will take place this year, they will begin on August 5 in Minsk; there are also 'Games of the Future, [esports]' the BRICS Games, the Friendship Games [in 2024].
"We make the main emphasis on the inter-governmental format. Plus, we actively cooperate with our partners; first and foremost, with the People's Republic of China. …
"This will be a cross year for Russian-Chinese sports. We establish communication with Latin American, African and Asian countries via embassies, by signing agreements. We also plan to sign agreements on cooperation with a number of countries during the [Russia-Africa economic forum on 27-28 July] in St. Petersburg."
As for the future of Russian sport, Matytsin was clear about how to proceed:
"It is necessary to study the models, but I prefer the model of the People's Republic of China with centralized government control. This requires additional investments from the state, on the other hand, now the federations have received a large percentage of co-financing through betting activities, and most federations have increased their budget several times. We must provide assistance to the federations, there are many claims against us, and we can't do anything; it's worth thinking about."
In this context, the Board of the International Boxing Association – now outside of the Olympic Movement and led by its Russian President Umar Kremlev – agreed Saturday on "the confirmation of China as the host country for this year's International Boxing Day and Global Boxing Forum, to take place on 27 August."
The IBA also announced plans to expand its programming:
"IBA reveals its intention to launch Champions League, a club competition, and to ensure World Boxing Tour events to be held on all continents. A team event, titled Global Boxing Cup, is to be scheduled shortly."
No word on where the funding for any of these events will come from.
4.
U.S. the betting pick to win FIFA Women's World Cup
The ninth FIFA Women's World Cup starts in Australia and New Zealand on 20 July, with the United States the odds-on favorites to win a record third straight title. A sampling of odds of the leading contenders:
("+250″ means a $100 bet that was successful would return $250 to the bettor)
● +220 to +250: U.S.
● +350 to +500: England
● +450 to +550: Spain
● +650 to +900: Germany
● +900 to +1200: Australia
● +1000 to +1300: France
● +1400 to +2000: Sweden
● +2000 to +3000: Netherlands
● +2200 to +3300: Brazil
● +2500 to +3500: Japan
In other words, the U.S. and England are definite favorites to make the final; if they both win their groups (England in D, U.S. in E), they would be on opposite sides of the bracket. Spain in Group C would be in the same bracket as the U.S. if it wins its group; Germany in Group H would be in the U.S. bracket if both win their groups.
The longest of long-shots in the 32-team tournament:
● +43,000 and up: Costa Rica
● +43,000 and up: Panama
● +43,000 and up: Philippines
● +43,000 and up: Vietnam
● +43,000 and up: Zambia
In the U.S., the tournament will be televised by Fox and the Fox Sports channels in English and by NBCUniversal's Telemundo in Spanish.
5.
New Club World Cup keys FIFA's $11 billion revenue goal
Near the end of the 2022 FIFA World Cup in Qatar, FIFA President Gianni Infantino said that the proposed budget for the 2023-26 quadrennium was for $11 billion in revenue, up from $7.57 billion from 2019-23.
The primary driver of that will be the 2026 FIFA World Cup in Canada, Mexico and the U.S., expanded to 48 teams and 104 matches. But the newly reformatted FIFA Club World Cup, which will expand from just seven teams to a staggering 32 for 2025, to be played in the U.S., is expected to be a new financial bonanza and contribute to that $11 billion goal.
According to the FIFA Annual Report for 2022, revenues attributable to the Club World Club played in the United Arab Emirates from 3-12 February 2022 and some other, minor events, brought in not more than $34.46 million for television, sponsorship and licensing rights.
But London-based Sport Business Media reported Monday that FIFA's revenue target for the 2025 Club World Cup in the U.S. is $1.5 to $2 billion, with roughly half from television rights and the rest from tickets, hospitality and licensing.
Even at $1.5 billion, that would be more than 43 times the revenue from the current seven-team tournament, which has been modest at best:
● 2021 (Feb.): 6 teams, 7 matches, avg. attendance 3,520, in Qatar.
● 2022 (Feb.): 7 teams, 8 matches, avg. attendance 12,594, in UAE.
● 2023 (Feb.): 7 teams, 7 matches, avg. attendance 40,325, in Morocco.
For 2025, a 32-team format with star teams from around the world and a 64-match tournament – as with the 2022 FIFA World Cup – will be held in June or July, instead of early in the year. Chelsea, Manchester City, Real Madrid and Mexican clubs Leon and Monterrey have already qualified, along with the Seattle Sounders of the MLS.
FIFA is essentially betting on what it sees as an insatiable market for top-level football in the U.S., especially for tickets and hospitality, for 2025, 2026 and possibly for 2027, with the U.S. and Mexico proposing to host the FIFA Women's World Cup.
The Wall Street Journal reported last week that FIFA missed its hoped-for target for added television rights for the upcoming Women's World Cup in Australia by New Zealand. Trying for $300 million in sales, FIFA reportedly was able to generate $200 million, selling the tournament separately for the first time, and adding $50 million in sales after the men's World Cup concluded.
In truth, this was going to be a tough sell given the difficult time zone situation for American and European audiences (where the money is), but it does create a baseline for negotiations for the future, with broadcasters now knowing that they will have to pay separately for the event, which had previously been packaged with the men's World Cup.
≡ WORLD CHAMPIONSHIPS ≡
● Aquatics ● The World Aquatics Championships in Fukuoka (JPN) rolls on, with China continuing its sweep of the diving events, winning twice on Monday to make it 7-for-7.
In the women's 3 m Springboard Synchro final, Yani Chang and Yiwen Chen dominated the field, winning with 341.94 points to 296.58 for Yasmin Harper and Scarlett Mew Jensen (GBR) and 285.99 for Elena Bertocchi and Chiara Pellacani (ITA). The U.S. duo of Sarah Bacon and Kassidy Cook finished fourth (285.39).
This was the third straight Worlds 3 m Synchro gold for Chang and second in a row for Chen (2022 and 2023).
As with Chang and Chen, Junjie Lian and Hao Yang won the men's 10 m Platform Synchro for the second year in a row. They scored 477.75 to outclass Ukraine's Kirill Boliukh and Oleksiy Sereda (439.92) and Mexico's Kevin Berlin and Randal Willars (434.16). The U.S. pair of Brandon Loschiavo and Jordan Rzepka was sixth at 375.90.
For Yang, it's his third Worlds win in this event, in 2019-22-23.
¶
In Artistic Swimming, the U.S. women's team took the silver medal in the Acrobatic Routine, scoring 232.4033 points to finish behind China (238.0033) and ahead of Japan (220.5867).
In the men's Technical, Fernando Diaz del Rio of Spain won with 224.5550 points, ahead of Kenneth Gaudet of the U.S. (216.8000) and Eduard Kim of Kazakhstan (216.0000).
¶
In water polo, the U.S. men opened with an 18-5 win over Kazakhstan in Group A play and will face Australia and Greece next. The American women – four-time defending champs – also in Group A, beat China, 15-6, and will play Australia and France in their remaining group matches.
¶
Distance icon Katie Ledecky told reporters at the Worlds that she's definitely thinking about competing in Los Angeles in 2028:
"I can say pretty confidently that I'm not going to be done in 2024. I just don't see myself hanging it up after next year. I just love the sport too much right now. I can't wrap my head around being done next year. 
"I mean, L.A. is definitely in the picture. I can't fully commit to it at this point in 2023. But if I'm still loving it, if I feel like my body can do it. I think I would give it a shot. It's amazing to have that opportunity to swim in the United States at an Olympics. It's a rare opportunity, so something that I'm excited about. Whether I'm competing or not, I'll definitely be there."
¶
World Aquatics provided the entry statistics on the 2023 Worlds, demonstrating its status as one of the largest anywhere:
● 2,392 total athletes from 194 countries, in 75 events
● 1,120 athletes in swimming, from 192 nations
● 468 athletes in water polo, from 19 nations
● 340 athletes in artistic swimming, from 52 nations
● 263 athletes in diving, from 49 nations
● 184 athletes in open-water swimming, from 55 nations
● 44 athletes in high diving, from 19 nations
There is also a World Aquatics Refugee Team competing in swimming. The total prize purse is $5.67 million.
Per the Russian news agency TASS:
"World Aquatics has no reason to believe that the issue of the future performance of athletes from Russia and Belarus in World Aquatics competitions will be studied during the 2023 World Aquatics Championships in Fukuoka."
¶
Italian state broadcaster RAI suspended announcers Lorenzo Leonarduzzi and Massimiliano Mazzucchi for comments made on the RaiPlay2 streaming channel during coverage of the women's 3 m Synchronized Diving event in Fukuoka.
Reuters reported they "made sexual allusions and comments about the divers' physical appearance. …
"They made other, untranslatable vulgar jokes about women's willingness to have sex, and made fun of the way the Chinese speak Italian by mimicking their accent." Both have been called back from Japan, with a disciplinary procedure being opened.
≡ PANORAMA ≡
● Olympic Games 2024: Paris ● The cardboard-based beds used for the Tokyo 2020 athlete village, which proved to be quite functional despite initial ridicule, will be back for Paris in 2024.
Airweave, the Japanese company which provided the beds for Tokyo, is an official supplier for Paris 2024 and demonstrated the 2024 beds last week. The 16,000 beds to be provided feature a cardboard box spring and a modular mattress, arranged in blocks and adjustable as desired, up to 2.2 m (7-2).
The cardboard box springs are made in France, from 80% recycled materials. After the Games, they will also be recycled, with mattresses and pillows donated to schools or associations.
● Alpine Skiing ● Not enough money has caused the cancellation of the men's FIS Alpine World Cup races scheduled for Lake Louise, Alberta, Canada on 25-26 November 2023. Explained Alpine Canada President Therese Brisson:
"Unfortunately, the economic model for the Lake Louise World Cup has been challenging the past few years. We've been working with various stakeholders since last season to try to find solutions and despite some progress, we have run out of time to confirm the funding early enough to execute the event for the upcoming 2023-24 season."
Lake Louise had been a premiere stop on the World Cup circuit for years, but not for 2023. Canada will host a women's World Cup event in Giant Slalom at Tremblant, Quebec on 2-3 December of this year.
● Athletics ● A win for the Anti-Doping Agency of Kenya and the Kenyan government, battling the rampant doping among the nation's athletes, with the arrest in Nairobi last Thursday (13th) of a woman on suspicion of smuggling. She is alleged to have been trying to import a shipment that contained 150 boxes of the synthetic corticosteroid triamcinolone acetonide, along with 649 boxes of other medications.
¶
Lots to unpack from Sunday's Diamond League meet, the Skolimowska Memorial in Chorzow, Poland, with American sprinter winner Sha'Carri Richardson enthused after her tight, 0.02 win over Jamaica's Shericka Jackson, but also has bigger things in mind:
"It was an amazing race, I am really having fun. The 10.76 … I love the time. I put a great race together. This was a great competition, it was amazing. I executed correctly. I love the atmosphere here. I wish we could replicate this to the U.S. All the energy, all the love from the audience.
"I was satisfied with my race altogether. As for the World Championships: I know what I want to achieve, but I am not going to say it. I wrote it down for myself.
"Before our nationals, I told the other athletes, 'Let´s unite, let´s get together.' It is time for us athletes to take responsibility for ourselves. We athletes should have our own union. We want to take it back into our own hands. It has not yet been released or founded, but you will know when we speak out."
Norway's distance superstar Jakob Ingebrigtsen won the men's 1,500 m in a world-leading 3:27.14, moving to no. 4 all-time, but he is shifting his focus now:
"I am always focusing on myself in races. Today I wanted a fast race and I wanted to run another sub-3:28. I knew if I could do that, there was a big risk of setting another personal best. The pacemakers helped a lot today, especially with Stewart McSweyn [AUS] taking over on the third lap. It is not every day that you get one of the best runners in the world to help you run fast. This result was the best I could hope for today.
"You cannot always think about records. Today I wanted one, but I will now be focusing completely on getting ready for the World Championships."
South Africa's Akani Simbine got a major-league win in the men's 100 m, edging American Fred Kerley, 9.97 to 9.98:
"I was not sure getting to the line that I won. But then I heard my name! I came in here for the win, so I am most happy. I won against all of them, not only against the World Champion Fred Kerley. I know, I am the first to beat Fred this year, we have a good friendship, a good rivalry. I am very satisfied with my performance and hope to continue my good form."
And the always-taciturn Kerley? He was unmoved by the loss:
"I feel good about today´s race. Nothing was missing. I got my job done."
The most surprised winner of the day might have been Poland's Natalia Kaczmarek in the women's 400 m, running a lifetime best 49.48 to beat Lieke Klaver (NED: 49.81) and favored Marileidy Paulino (DOM: 50.00):
"It is hard to describe what I am feeling now. I expected a PB, but not a huge one like this and certainly not the win. The plan today was not to start the race too fast. In earlier races this season I was going out too fast and lacked the finish. Things looked good in training, but I was not quite able to translate it into competition.
"Now things finally worked out. I was surprised to be caught by the athlete behind me on the curve [Klaver], but I was able to respond in the final straight."
● Gymnastics ● ABC News Australia reported that Gymnastics Australia is financially unable to participate in the National Redress Scheme adopted in 2020 to provide compensation to victims of childhood sexual abuse.
Individual claims can be funded up to A$150,000 (~$102, 347 U.S. today), but in a May submittal to the Joint Standing Committee on Implementation of the National Redress Scheme, said they didn't have sufficient funds. Further, Gymnastics Australia head Alexandra Ash told the committee:
"It is understood that the National Redress Scheme formally approached Australian Olympic Committee to fund Gymnastics Australia's application to the scheme, of which was declined."
● Judo ● The International Judo Federation announced the adoption of its "Athletes' Rights and Responsibilities Declaration," which follows the lead and is modeled on the work of the IOC Athletes' Commission.
The statement includes 12 rights, including being in doping-free competitions, competitions without discrimination, protection from abuse and harassment, and freedom of expression, among other items.
The responsibilities list has 10 items, notably not to engage in doping or discrimination, but also "refrain from political demonstration in competitions, competition venues and ceremonies."
The responsibilities also state that athletes – as item 6 – "Respect the solidarity principle of the Olympic Movement, which allows assistance and support to be provided among athletes and members of the Olympic Movement."
It would be interesting to know how many athletes actually understand what item 6 means and how it impacts them.
● Modern Pentathlon ● The UIPM World U-17 Championships, the first to include the obstacle racing discipline, concluded in Alexandria (EGY), with the host country leading the medal table with four wins and seven total awards.
UIPM Vice President Sharif El Elerian, also the head of the Egyptian national federation, was glowing afterwards:
"The past week was historic for both Egypt and UIPM as we proudly hosted the inaugural Youth World Championships featuring the newly introduced Obstacle discipline. The event was a resounding success and enabled us to showcase the sport of pentathlon in the best possible way.
"The Obstacle race has made a huge difference in Pentathlon. I think the youth are enjoying it very much, spectators are enjoying it very much and it will be a great success in the future."
But there were issues. A widely-seen message from the Ukrainian federation on WhatsApp concerning the men's final included (quoted as shown):
"The problem for all athletes became the new discipline (obstacle). Thanks to the local climate (high humidity) the track became so slippery that the athletes could not reach the finish and the competition was stopped. The judges couldn't do anything for a long time and it was decided to conduct a swim, while preparing an obstacle course. The 'balance" was removed from the track, which was very dangerous in these conditions, slippery mats were covered and ropes were attached on the podium. Only under such conditions athletes were able to overcome obstacles. The competition was delayed and the coaches of our national team had to change the departure date because they couldn't make it to their plane."
The Ukrainians ultimately finished second in the men's team competition.
Modern Pentathlon is not, at present, on the program of the 2028 Olympic Games in Los Angeles, and has substituted obstacle for riding in an effort to "modernize" the sport, despite encountering significant, continuing resistance from individual athletes and the Pentathlon United athlete activist group.
● Speed Skating ● Joey Mantia, who came from inline skating onto the ice and became a three-time World Champion and an Olympic medal winner for the U.S., announced his retirement last week at age 37:
"Might as well make my first thread the announcement of my retirement. It's been such a good ride, but nothing lasts forever."
He added later:
"Thank you for all the messages and posts about the retirement, they made this old dog feel good. I was amazed at how many of you were still paying attention to my little journey and I'm humbled by the amount of skaters who have gone out of their way to let me know they felt inspired, not just by the accomplishments, but also the struggles."
Mantia's last season was in 2022, where he won an Olympic Winter bronze with the U.S. in the men's Team Pursuit, his only Olympic medal in his two Games appearances. Back injuries canceled his 2022-23 season and now he's headed into coaching.
He was especially feared in the Mass Start event, where he won World titles in 2017-19-21. He also took a bronze in the men's 1,500 m at the 2020 World Championships.
¶
You can receive our exclusive TSX Report by e-mail by clicking here. You can also refer a friend by clicking here, and can donate here to keep this site going.
For our updated, 787-event International Sports Calendar (no. 3) for 2023 and beyond, by date and by sport, click here!