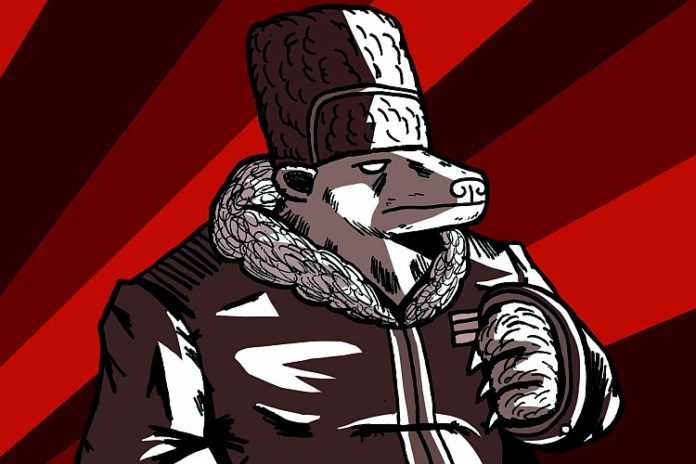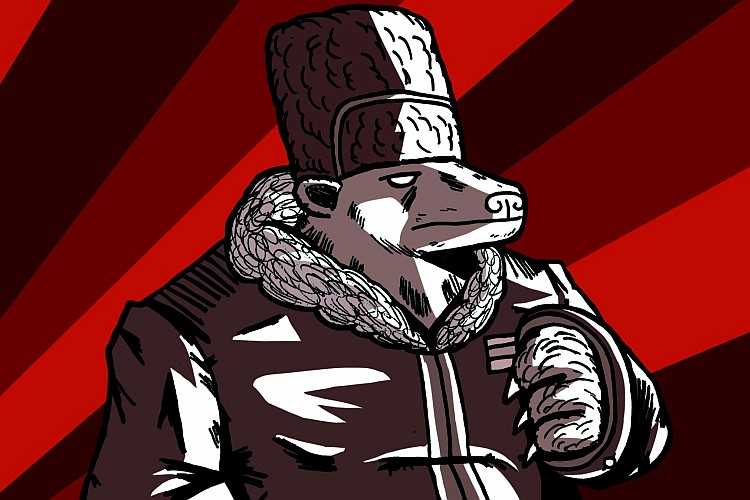 ★ The Sports Examiner: Surveying, monitoring and explaining the key competitive, economic and political forces shaping elite sport and the Olympic Movement. ★
Thank you to our 22 donors, who have covered 31% of our summer funding goal for operating costs. Want to join in? Please donate here. Comments? Click here.
★ To get The Sports Examiner by e-mail: sign up here! ★
≡ THE 5-RING CIRCUS ≡
1. War of words over Russia continues; IOC's Bach holds firm
2. Popovici scares untouchable 200 m Free world mark: 1:42.97!
3. Israel wins Euro Champs marathon team title; dedicated to 1972 victims
4. Future of the European Championships still up in the air
5. Vuelta a Espana and USA Gymnastics Champs this week
While the international ban on Russian and Belarusian athletes continues mostly in force, Canadian law professor Richard McLaren told German television he thought the ban was unfair, but IOC chief Thomas Bach says no change in status is coming. At the European Championships in swimming in Rome, Romanian teen star David Popovici scared the 2009 world record in the men's 200 m Freestyle, while at the European Athletics Championships in Munich, Israel won the men's marathon team gold and dedicated the win to the victims of the 1972 Munich Massacre. Can the multi-sport European Championships survive beyond the current success in Munich, to 2026? It's confusing. And look for the start of the three-week La Vuelta a Espana on Friday and the USA Gymnastics nationals this weekend in Florida.
1.
War of words over Russia continues; IOC's Bach holds firm
"Those responsible for this war of aggression have to be punished: that is the Russian government. We have successfully appealed to all international federations that there should be no international sporting events in Russian and Belarusian. We have issued this recommendation and it remains in force. Now is not the time to reverse this recommendation and change the position. We also recommend not to invite Russian or Belarusian athletes: no anthems, no flags, no colors."
That was International Olympic Committee President Thomas Bach (GER), speaking with the German Bild.de site last week, re-confirming the IOC's stance on Russian and Belarusian participation in international sport. He added:
"I am grateful to the international federations for following us. That athletes who support the war, who appear or advertise with the infamous 'Z,' are sanctioned."
Over the weekend, the national "Sportschau" program on the German ARD network aired an interview with Richard McLaren, the Canadian law professor whose reports detailed Russia's state-sponsored doping program from 2011-15 and has been deeply involved in integrity investigations in other sports. He took a different position:
"The way they are treated is not fair.
"The athletes did not start this conflict and are not responsible for its course. Those are two good reasons to let them participate again. … [But] as long as the conflict lasts, the international sports community will not change the decision it has made."
This brought cheers from Russia, as reported by the TASS news agency, from Russian Wrestling Federation chief Mikhail Mamiashvili: "I believe that McLaren is a very honest person regarding his own world perception since he had the courage to make such statement."
Famed figure skating coach Tatiana Tarasova added: "Perhaps, his voiced opinion would have some impact regarding our [Russian] return to the world arena.
"I believe that countries in the West come to realize that tournaments without the participation of Russian athletes are dull and incomplete."
There are other voices, including continued criticism of IOC and federation policies which allow Russian and Belarusian officials to continue to function. German Viola von Cramon, a Green Party member of the European Parliament since 2019, told Sportschau:
"Russia has managed to optimize its influence over the years – through very generous financial donations to international sport, to national sports associations, to professional associations, to organizers.
"It has the institutions hollowed out from the inside, undermined, corrupted that no one dares to take action against these Russian officials. Russia can still use its influence even if the athletes are no longer allowed to compete."
She is calling for the IOC and the federations to "suspend, sanction and withdraw all of their rights."
The IOC issued a lengthy update on Monday, recounting its support for more than 3,000 Ukrainian athletes in multiple sports, and noting the contributions of sports organizations including, but not limited to World Athletics, European Athletics, the U.S. Olympic & Paralympic Committee, the PyeongChang 2018 Legacy Foundation, the Slovak Olympic & Sports Committee, the 2022 World Games organizing committee in Birmingham (USA), the Utah Olympic Legacy Foundation and others.
2.
Popovici scares untouchable 200 m Free world mark: 1:42.97!
Romania's 17-year-old Freestyle sensation David Popovici starred again at the European Championships in Rome, swimming the fastest-ever men's 200 m Freestyle in a textile suit, winning in 1:42.97.
After breaking Brazilian Cesar Cielo's 2009 record in the 100 m Free – set in a since-outlawed plasticized suit in 2009 – at 46.86 last Friday, Popovici approached the seemingly-unapproachable mark of 1:42.00 by German Paul Biedermann – also from 2009 and also set in Rome – on Monday.
Popovici led from start to finish and set another World Junior Record with his 1:42.97 final time, the no. 4 performance in history. Only Biederman (1:42.00 and 1:42.81 on a relay leg, both in 2009) and Michael Phelps's 1:42.96 from the Beijing 2008 Olympic Games are faster. All three of those performances were from the "supersuit" era; the fastest in a textile suit had been 1:43.14 from France's Yannick Agnel at the London 2012 Games.
Popovici now owns two of the six fastest times in history and brings the 200 m Free mark within range, but only for himself. No. 2 on the year list is Sun-woo Hwang (KOR) at 1:44.47, and second in Rome on Monday was Antonio Djakovic (SUI) at 1:45.60.
3.
Israel wins Euro Champs marathon team title;
dedicated to 1972 victims
"It was an excellent team effort of the team Israel. We are very pleased with it especially because these championships mark the 50th anniversary of the tragic events that took place here in Munich in 1972. I would like to dedicate this medal to all the families of the victims, and to send my love to everyone. As soon, as we realized that these championships were going to take place here in Munich, we felt it in the heart, an inner strength to the best we can to honor those families."
That was European Championships men's marathon silver medalist Maru Teferi of Israel, after the country won four medals on the opening day of the European Athletics Championships, taking place at the Munich Olympiastadion with the road-race finishes at the Odeonplatz.
Teferi looked like a possible winner, but was passed in the final strides by Germany's Richard Ringer, 2:10:21 to 2:10:23, in 75-degree (F) weather at the finish. Israel's Gashau Ayale was third (2:10:29), with Yimer Getahun seventh (2:10:56) and Girmaw Amare ninth (2:11:32). The top three finishers gave Israel the team title, 6:31:48 to 6:35:52, over Germany.
In addition, Israel's Lonah Salpeter won the bronze in the women's 10,000 m, behind Yasemin Can (TUR) and Britain's Eilish McColgan, 30:32.57-30:41.05-30:46.37.
The women's marathon was a win for Poland's Aleksandra Lisowska (2:28:36), with Germany winning the team title over Spain and Poland.
On the infield, the men's shot went to European Indoor bronze winner Filip Mihaljevic (CRO), throwing 21.88 m (71-9 1/2) , ahead of Serb Armin Sinancevic (21.39 m/70-2 1/4). Worlds bronze medalist Jessica Schilder (NED) won the women's shot at 20.24 m (66-5). The meet continued through the 21st.
4.
Future of the European Championships still up in the air
While the Asian Games (1951), Pan American Games (1951) and African Games (1965) have been around for decades, Europe got along without a region-wide competition until 2015 with the first European Games in Baku, Azerbaijan. The third edition will take place in Krakow (POL) in 2023.
In 2018, a second multi-sport program was launched, the European Championships, a conglomeration of events in seven individual sports. The second edition is going on now, with competitions in athletics, beach volleyball, canoe-kayak (sprint), cycling (4 disciplines), gymnastics (artistic), rowing, sport climbing, table tennis and triathlon.
Can these two survive? Can either? In the case of the current European Championships, the interest in the events in Munich, Germany, as part of the 50th anniversary program of the 1972 Olympic Games, has been solid, as has viewership in Germany.
Some 40 members of the European Broadcasting Union is showing more than 3,500 hours of coverage across 50 channels and SportBusiness reported that "Gymnastics, sport climbing and triathlon events at Munich's European Championships have all attracted audiences of over 2 million viewers on ARD, the German public-service broadcaster" on Sunday (14th):
● 3:30 p.m.: 2.19 million for Gymnastics
● 5:30 p.m.: 2.01 million for Sport Climbing
● 6:00 p.m.: 2.40 million for Triathlon (mixed relay)
These figures represent more than 14% of the national audience and are impressive; rowing did 1.52 million and table tennis, 1.49 million, earlier on Sunday. The reception has not been lost on European Athletics, one of the key anchors of the event. Although it had previously announced that it would go its own way in the future, President Dobromir Karamarinov (BUL) said "We support the multisport concept, but with important adjustments. …
"After the event we will very carefully study the concept in our Council, but of course we will be happy if we can continue together with some kind of multi-sports format."
European Athletics will hold its 2024 championship meet in Rome (ITA) and said in June that its 2026 candidates are Birmingham (GBR) and Budapest (HUN), with chief executive Christian Milz (SUI) adding:
"European Athletics would also like to confirm, following a recent European Athletics Council decision, that the 2026 European Athletics Championships will be organised as a stand-alone event like that in Rome in two years time."
Confused? So is everyone else. No host for a 2026 European Championships has been identified and it's hard to imagine a choice as compelling as Munich and its 50-year commemoration of the 1972 Olympic Games. The Euro Champs continue through the weekend.
5.
Vuelta a Espana and USA Gymnastics Champs this week
Beyond the European Championships this week are the start of the third of cycling's annual Grand Tours and the 2022 USA Gymnastics nationals in Tampa, Florida.
The 21-stage, 77th Vuelta a Espana will begin on Friday (19th) in Utrecht (NED) with a team time trial and continue in Holland for two more stages before heading for Spain. There are nine flat stages, four hilly stages and eight mountain stages, with the final ride a flat stage into Madrid on 11 September.
Slovenia's Primoz Roglic has won the last three Vueltas – no one has ever won four straight – and will contend with 2022 Giro d'Italia winner Jai Hindley (AUS), runner-up Richard Carapaz (ECU, the 2020 Vuelta runner-up), 2018 winner Simon Yates (GBR) and two-time Vuelta runner-up Enric Mas (ESP). The race will be televised in the U.S. only on NBC's Peacock streaming service.
The OOFOS U.S. Gymnastics Championships mark the start of the post-Biles era for the American women's program, with Tokyo Olympic Floor Ex winner Jade Carey and Team silver medalist Jordan Chiles the headliners. Leanne Wong, the 2021 Worlds All-Around runner-up and Kayla DiCello, the All-Around bronze winner, are also expected to contend.
The men's competition includes three Tokyo team members: Brody Malone (the defending national All-Around champ), Yul Moldauer and Shane Wiskus, along with Worlds medalists Donnell Wittenburg (2015 vault bronze) and 2021 World Pommel Horse gold medalist Stephen Nedoroscik.
Thursday (men) and Friday (women) sessions will be carried on NBC's Olympic Channel, with Saturday's men's finals on CNBC at 7 p.m. Eastern and Sunday's women's finals on NBC at 7 p.m.
≡ PANORAMA ≡
● Curling ● The skip of the Beijing 2022 women's gold medalists, Eve Muirhead (GBR), announced her retirement last Thursday at age 32, concluding a brilliant career.
Muirhead represented Great Britain and Scotland during four Olympic Games, nine World Championships appearances and 13 European Championships from 2010-22. Her teams won the Olympic bronze in 2014 and the gold in 2022, the 2013 World Championship, a silver medal in 2010 and a bronze in 2017 and 10 European Championships medals, including three golds.
● Football ● U.S. District Judge R. Gary Klausner gave preliminary approval to the announced settlement between members of the U.S. Women's National Team and the U.S. Soccer Federation last Friday. He set a hearing for 5 December for final approval.
The two sides agreed on a $24 million settlement, with $22 million for the plaintiffs (to be distributed based on playing time) and $2 million in post-career support services.
¶
Along with all the other preparations for the 2022 FIFA World Cup in Qatar, FIFA held three-day seminars in May and June for all 129 referees, assistant referees and video review officials who will work the matches in November:
"The three-day seminars enabled officials from each confederation to come together in Asuncion, Paraguay (CONCACAF/Conmebol), Doha, Qatar (AFC/OFC/CAF), and Madrid, Spain (UEFA), led by Pierluigi Collina, Chairman of the FIFA Referees Committee, and Massimo Busacca, FIFA's Director of Refereeing.
"The match officials were put to the test in both theoretical classes and on-the-field training sessions each day, allowing the officials to simulate and practice various live-match situations.
"'Our objective is to prepare the referee as best as possible to avoid using technology, but technology is there to reduce the possibility of human mistake that can affect the outcome of a match,'" said Collina.
● Skeleton ● One of the greatest racer in history, Latvia's Martins Dukurs, announced his retirement – after 22 seasons – on Monday.
Now 38, he finishes with Olympic silvers in 2010 and 2014, six World Championships golds, 12 European Championships wins, 61 World Cup race victories and 11 seasonal World Cup titles. His first World Cup win came in 2008 and he finished in style in the 2021-22 season, winning the overall title once again and ending his racing career with two straight wins at Winterberg (GER) and St. Moritz (SUI).
Such was his popularity in his home country that he was depicted on a Latvian postage stamp issued in 2014 after his Sochi Olympic Winter silver medal.
¶
You can receive our exclusive TSX Report by e-mail by clicking here. You can also refer a friend by clicking here, and can donate here to keep this site going.
For our updated, 620-event International Sports Calendar for 2022 and beyond, by date and by sport, click here!