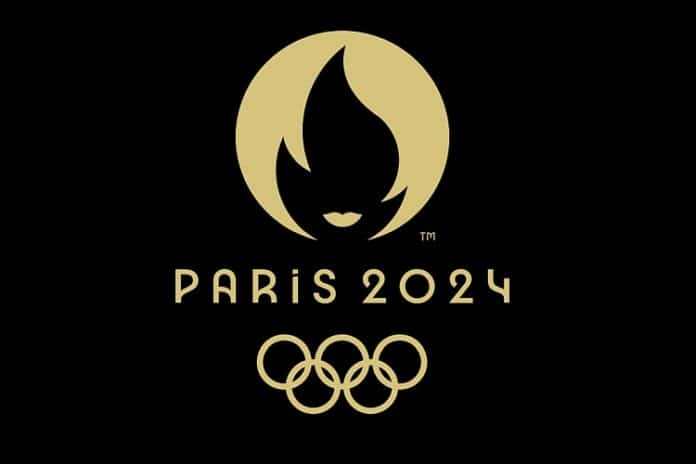 ★ The Sports Examiner: Chronicling the key competitive, economic and political forces shaping elite sport and the Olympic Movement.★
★ Thank you to our 22 donors, who have now covered 51% of our technical expenses for the first half of 2023. Please consider a donation. Thank you in advance. ★
★ To get The Sports Examiner by e-mail: sign up here! ★
≡ THE 5-RING CIRCUS ≡
1. IOC's Russia return idea sparks anger … in Russia!
2. Boycott talk spreads in nations against Russian re-integration
3. Dentsu staff admits to bid rigging of Tokyo 2020 contracts
4. FIFA sanctions four Uruguay players in World Cup fracas
5. LA28 Paralympic sports program includes 22, same as Paris
The story of Russian and Belarusian reinstatement for international competition continues to dominate the headlines, with a potential boycott of the Paris 2024 Olympic Games being suggested both from the Russian side, and from Ukraine and allies Poland, Estonia and others. In Tokyo, some employees of the Japanese ad giant Dentsu admitted complicity in the Tokyo 2020 test-event bid-rigging scheme to prosecutors. FIFA announced sanctions on the Uruguayan Football Association and four players for their protests to officials at the end of the FIFA World Cup group-stage game with Ghana, in which Uruguay ended up a goal short of being able to advance to the elimination stage. The International Paralympic Committee and the LA28 Olympic and Paralympic organizing committee announced that the same 22 sports to be contested at Paris 2024 will be held in Los Angeles in 2028, with the possible addition of sport climbing and surfing, to be decided later this year.
1.
IOC's Russia return idea sparks anger … in Russia!
One would think that the International Olympic Committee's controversial 25 January statement that a pathway for Russian and Belarusian athletes to return – under conditions – to international competitions in Asia should be seriously explored would be popular in Russia.
Well, not totally.
The conditions for any such reinstatement clearly include a total ban on any identification of either country – on flags or uniforms and no national anthems played for gold-medal winners – have sparked comments inside Russia, including suggestions that Russia should boycott (!) Paris 2024 itself rather than submit to these conditions (not to mention others such as an anti-war stance).
Russian Olympic Committee President Stanislav Pozdnyakov wrote on his Telegram page (DeepL.com translation):
"Everyone who is now calling for us to boycott the Olympics, regardless of the arguments, should be clearly aware that this kind of demarche [initiative] is a direct path to the isolation of the entire domestic sport for at least two Olympic cycles. That is, the flag, the anthem, our athletes will not be at most competitive international competitions for 8 years. That is exactly what our opponents are trying to achieve by all means. And history knows no cases when the boycott had a positive effect on the development of sport in a particular country."
However, two-time Olympic biathlon silver medalist (and four-time Worlds gold medalist) and former State Duma deputy Vladimir Drachev told the Russian news agency TASS:
"I am categorically against such conditions. This is a humiliation of the country, it is impossible to perform in a neutral status, without a flag and an anthem; they will surely force them to sign a declaration, according to which athletes will have to abandon their mother, father, and the country.
"If athletes want to compete in a neutral status, then you need to live in a neutral country. Naturally, such decisions can split the sports community, everything is being done for this. Theoretically, it is possible that some athletes will agree to this, the weak can always be found, even among the ranks of athletes."
Drachev claimed a major difference in the current concept, vs. the doping sanctions which previously required Russian athletes to perform at the Olympic Games without use of their flag or anthem:
"Then the situation was completely different, now you have to perform either with a flag and an anthem, or not perform at all. All these are principles proclaimed by the West, including the action in which our hockey players must wear a sweater to promote LGBT people."
The reference was to the 18 January promotion by the NHL's Philadelphia Flyers of "LGBTQ+ Pride Night," in which special, rainbow-themed warm-up jerseys were worn. Defenseman Ivan Provorov (RUS) refused to participate in the salute, citing his Russian Orthodox religious beliefs, but did play in the game, a 5-2 win over Anaheim.
In a meeting of the Russian sports federations on Monday, Vassily Titov, head of the Russian Artistic Gymnastics Federations, told TASS:
"It is clear that for each sport, the international federations will develop their own admission criteria. But there are general principles that we tried to discuss today. There were different points of view, but everyone agreed that the most important thing is for the athletes to go [compete]."
As far as Russian and Belarusian participation in the Asian Games, Randhir Singh, the acting head of the Olympic Council of Asia told the Indian Express that Asian athletes are not going to give up any qualifying places for Paris 2024 to its guests:
"They won't interfere in our medal system or Asian quota for the Olympic Games. The IOC will work out [an Olympic] quota with us at the OCA and the international federations. And there will be separate medals."
Singh also noted that mandatory doping controls would be required for any such Russian or Belarusian athletes prior to competing in an Asian competition, and that they would not be entered in all sports:
"We are devising a philosophy where they'll … be able to compete in [events] where we can take them on numbers. Not in combat sports like wrestling, for instance. If our wrestler from Asia gets knocked out in the first round, then we lose out on qualification. But if there is a points system like in athletics, shooting … these kinds of sports are where they'll be able to compete. This is all being worked out."
2.
Boycott talk spreads in nations against Russian re-integration
"On February 3, an extraordinary general assembly of the NOC of Ukraine will be held regarding a possible boycott of the Olympic Games in Paris in 2024 if Russian and Belarusian athletes are allowed to return to international sports tournaments before the end of the conflict in Ukraine. Everything goes to the fact that athletes will be returned to international tournaments, so that this event will have serious consequences."
That's from the Telegram page of Zhan Beleniuk, the Tokyo 2020 Greco-Roman wrestling gold medalist at 87 kg, also a member of the Ukrainian Parliament.
In Poland, the tone was also strident, with Minister of Sport and Tourism, Kamil Bortniczuk, telling a Friday news conference that Russia and Belarus should not be allowed to participate in Paris 2024:
"I can't imagine such a scenario. … Poland and other countries may issue an ultimatum; this will depend on whether it will be possible to create an effective coalition of countries without whom the Olympic Games couldn't go ahead."
He cited Britain as a possible ally; the President of the Polish Olympic Committee, Andrzej Krasnicki, confirmed on Twitter that "until the end of the barbaric war in Ukraine, no Russian or Belarusian sportsman should take part in any international competitions, including the Olympic Games," with a further reply:
"The Polish Olympic Committee was, is and will be in solidarity with Ukraine, the Ukrainian nation and athletes. Our position is consistent with the position of Poland and the Polish authorities."
Estonian Prime Minister Kaja Kallas called the IOC's idea "politically and morally wrong," adding "Sport is a tool in Russia's propaganda machine, ignoring that means siding with aggression."
The Association of Summer Olympic International Federations (ASOIF), which would be expected to simply follow the IOC's lead, posted a carefully-worded statement on Monday, which while generally agreeing with the IOC's stance, which "[stressed] the importance of respecting the specificity of each federation and their particular qualification process for the Paris 2024 Olympic Games," and that the matter would be discussed further at the ASOIF Council meeting on 3 March.
Ukrainian President Volodymyr Zelensky's Friday message opposing the IOC's re-entry ideas, included, "I invite Mr. Bach to Bakhmut. So that he could see with his own eyes that neutrality does not exist." Another athlete death was reported there, from Advisor to the Minister of Internal Affairs of Ukraine Anton Geraschchenko:
"Volodymyr Androshchuk, Ukrainian track and field athlete, member of the national team, died in combat near Bakhmut. RIP, Volodymyr. We keep losing our best people."
Androshchuk was a decathlete on the national U20 team, with a best of 6,491 points, from 2019.
3.
Dentsu staff admits to bid rigging of Tokyo 2020 contracts
"Several officials of Japanese ad giant Dentsu Inc. have admitted to collusion over bid rigging for contracts related to test events for the Tokyo Olympic and Paralympic Games."
Kyodo News reported Friday that the admissions came voluntarily in interviews with prosecutors exploring illegal contracting at the Tokyo 2020 organizing committee, adding that the scheme may have been operated by a Tokyo 2020 staff member working in coordination with some loaned employees from Dentsu working with the organizing committee. The Kyodo report added:
"In 2017, Dentsu, at the request of the games organizers, created a list of advertising agencies and other firms to categorize them into groups by their respective track records in each sport, according to the source. It is suspected that the list was used in arranging successful bidders."
The arrangements first involved test events, held in 2018-19-20-21, which covered 26 bids for 56 events that were eventually awarded to nine different companies, with Dentsu and another large ad agency, Hakuhodo, getting multiple contracts. Following the test events, much larger contracts for venue management during the Tokyo 2020 Olympic Games were forthcoming in many cases to the companies which had worked on the test programs.
This is the second set of scandals being investigated and is separate from the sponsorship selection program allegedly influenced by bribes paid – directly and indirectly – to Tokyo 2020 Executive Committee member Haruyuki Takahashi, a former Dentsu senior director.
4.
FIFA sanctions four Uruguay players in World Cup fracas
Remember the ugly incident at the end of the group-stage match between Ghana and Uruguay, where Uruguayan players berated the officials for not calling one or more penalties that could have allowed Uruguay to advance into the knock-out rounds?
On Friday, FIFA announced sanctions against the Uruguayan federation and four players, noting that:
"[T]he FIFA Disciplinary Committee found that the Uruguayan Football Association was responsible for the discriminatory behaviour of its supporters as well as for the misconduct, offensive behaviour and violation of the principles of fair play of the members of its representative team."
The sanctions included:
● "The Uruguayan Football Association – partial stadium closure (the stands behind the goals) at its next FIFA "A" international match as host association and a fine of CHF 50,000
● "Jose María Gimenez – a four-match suspension, performance of community football service and a fine of CHF 20,000
● "Fernando Muslera – a four-match suspension, performance of community football service and a fine of CHF 20,000
● "Edinson Cavani – a one-match suspension, performance of community football service and a fine of CHF 15,000
● "Diego Godín – a one-match suspension, performance of community football service and a fine of CHF 15,000″
Uruguay won the game, 2-0, but needed a third goal to advance on goal-differential in Group H vs. South Korea, which ended up second in the group despite losing to group-winner Portugal, 2-1, on the same day.
5.
LA28 Paralympic sports program includes 22, same as Paris
The International Paralympic Committee and the LA28 Olympic and Paralympic Organizing Committee in Los Angeles announced the "initial sports program" of the 2028 Paralympic Games, with the same 22 sports to be featured at the Paris 2024 Paralympics:
● Archery
● Athletics
● Badminton
● Blind Football
● Boccia
● Canoe
● Cycling
● Equestrian
● Goalball
● Judo
● Powerlifting
● Rowing
● Shooting
● Sitting Volleyball
● Swimming
● Table Tennis
● Taekwondo
● Triathlon
● Wheelchair Basketball
● Wheelchair Fencing
● Wheelchair Rugby
● Wheelchair Tennis
These sports will offer 549 different events in 2024; the specific events for Los Angeles will be determined later.
A record number of 33 sports asked for inclusion in 2028, with the possibility of two more:
"[T]he IPC granted LA28 the opportunity to explore the potential of including Para climbing or Para surfing, sports that have not been featured before at the Paralympic Games. Should LA28 put forward any sports for consideration, a final decision will be taken by the IPC Governing Board by the end of 2023."
Nine sports which applied for the 2028 Games but were not selected included arm wrestling, Cerebral Palsy (CP) football, dance sport, golf, karate, powerchair football, sailing, wheelchair handball, and beach paravolley.
≡ PANORAMA ≡
● Olympic Winter Games 2022: Beijing ● Both the World Anti-Doping Agency and the Russian Anti-Doping Agency confirmed receipt of the written opinion of the RUSADA Disciplinary Anti-Doping Committee, which penalized figure skater Kamila Valieva only one day for her trimetazidine positive on 25 December 2021 due to "no fault or negligence" on her part as a minor, leaving her eligibility for the 2022 Winter Games in place. 
RUSADA told TASS, "We received the full text of the decision on the figure skater's case from the committee. We will need some time to study the document, after which we will decide on further actions." RUSADA had initiated a standard, four-year sanction on Valieva, but had its decision reversed by the independent review panel, and could join WADA is pursuing an appeal at the Court of Arbitration for Sport.
● International Olympic Committee ● Sad news that long-time Australian IOC member Phil Coles passed away at age 91 on Saturday (28th).
Coles was a three-time Olympian in canoeing in 1960-64-68, joined the executive board of the Australian Olympic Committee in 1973 and was elected as an IOC member in 1982, serving until 2012, when he became an Honorary Member. He played an important role in getting Australia to attend the Moscow 1980 Games instead of joining the U.S.-led boycott, and helped Sydney win selection as the host of the 2000 Games. He was reprimanded – but not expelled – in the Salt Lake City bid scandal in 1999 for sharing information on other IOC members with the Utah bidders and was forced to resign from the Sydney 2000 organizing committee.
● U.S. Olympic & Paralympic Committee ● As in most countries, the word "Olympic" – due to its commercial value – is controlled in the United States under federal law. The USOPC works diligently to ensure that uses are appropriate, and that commercial uses must be licensed.
So, the anti-aging experiment that millionaire software developer Bryan Johnson has undertaken – spending perhaps $2 million a year to stave off the body's natural decay – is being publicized through the Web site rejuvenationolympics.com.
The site invites you to be a "Rejuvenation Olympian" by providing your e-mail, telephone number and asking for more information.
Is Colorado Springs calling yet?
● Athletics ● A novel "Battle of the Sexes" took place in Moscow (RUS) on Sunday, pitting male and female high jumpers against each other, with the winner determined by the World Athletics scoring tables.
Danil Lysenko, the 2018 World Indoor Champion, and now back from a four-year doping ban that ended last August, claimed a world-leading mark of 2.38 m (7-9 3/4) – now no. 11 on the all-time indoor list – to win from Tokyo Olympic women's gold medalist Mariya Lasitskene, who cleared 1.93 m (6-4). Lysenko's jumping in the 12-athlete, men-vs-women battle was 2.31 m (7-7), good for 1,188 points to 1,150 for Lasitskene. Daria Slepova cleared 1.90 m (6-2 3/4) for 1,121 points for third.
¶
Although on an oversized, 307 m track in Seattle, how about the men's mile at the University of Washington Invitational on Saturday, with eight members of the Washington team – same team! – all breaking 4:00!
All eight had run under 4:00 previously, but in the same race, reigning NCAA 1,500 m champ Joe Waskom – a sophomore – won in 3:51.90, followed by Brian Fay (IRL: 3:52.03), freshman Nathan Green (3:52.76), Kieran Lumb (CAN: 3:53.83), Sam Ellis (3:53.84), junior Luke Houser (3:55.98), Aaron Ahl (3:57.94) and Aidan Ryan (3:59.55).
For Waskom, it was the third-fastest collegiate mile in history, although on a track or more than 200 m, so it won't show in the main all-time list. Wow!
¶
Although already provisionally suspended since last October, Kenyan distance runner Betty Lempus – a 2:23:40 marathoner – was banned for five years due to tampering.
After winning the Harmonie Mutuelle Semi de Paris (FRA) on 5 September 22021 (65:46), she was caught for the presence of a metabolite of Triamcinolone Acetonide in her urine sample. She then "produced falsified medical documents to explain an Adverse Analytical Finding (AAF)," including a treatment at a Kenyan hospital before the race. The Athletics Integrity Unit, working with the Anti-Doping Agency of Kenya, found the lies and Lempus admitted to the drug positive and the tampering charge, reducing the mandatory six-year ban to five for cooperation.
Now 31, Lempus will be eligible again in late 2026.
● Freestyle Skiing ● Tragedy in Japan, as 2015 Halfpipe World Champion Kyle Smaine (USA) lost his life in an avalanche near Nagano on Sunday.
He and a second skier – not yet publicly identified – were killed in the snow on east slope of Mount Hakuba Norikura, while three others were able to escape. Smaine, 31, was on a marketing effort for Ikon Pass and Nagano Tourism.
He is survived by his wife, Jenna Dramise.
● Hockey ● At a news conference on the heels of the men's Hockey World Cup won by Germany in Bhubaneswar (IND), reporters asked about the financial sustainability of the sport. Federation Internationale de Hockey chief executive Thierry Weil (FRA), who came from FIFA in 2018, explained:
"Hockey hasn't got the needed commercial value yet. Once we get it, our sport will become financially sustainable. Media and marketing play a key role to promote our sport at the highest level. We are trying hard with broadcasters and other stakeholders to make our sport reach out to a global audience."
It isn't easy. The last available FIH financial statements are from 2021, showing CHF 15.29 million in assets and CHF 7.05 million in reserves, mostly thanks to the IOC's quadrennial television rights payment of $15.14 million (CHF 1 = $1.08), received in 2020 and 2021.
The new FIH Pro League has been a money-loser since inception in 2018, but was close to break-even in 2021.
This is another federation which, if not for its quadrennial Olympic television dividend, would be in severe financial trouble.
● Skiing ● This is a story that everyone knew was coming at some point. The International Ski & Snowboard Federation (FIS) posted a lengthy story on Monday explaining how apparel maker Head – whose owner, Johan Eliasch (SWE) – is now the FIS President, provided clothing for FIS staff members for the 2022-23 season. In short:
"Despite repeated calls for quotes, FIS was not successful in finding an official clothing supplier for the 2022/2023 season. Facing the prospect of the season beginning without official FIS clothing being available, FIS management requested President Eliasch to ask Head to provide a quote for the clothing. President Eliasch (who is the owner of Head) was reluctant to do so because of the risk of a perceived conflict of interest. Eventually he agreed on the condition that the clothing would not bear any explicit Head branding and that the outfits would be offered at cost or below. President Eliasch made no financial gain – directly or indirectly – from the transaction."
The story noted that the only apparel offer came for clothing for cross-country alone and not the other disciplines. The invoices – which FIS indicated were illegally obtained – showed 1,360 clothing items sold to FIS for €243,850 (about $264,735 U.S.); that's expensive, but FIS's statement noted the order was below the usual minimums and prices were high due to supply-chain issues.
All eyes will now be on FIS staff uniforms for 2023-24.
¶
You can receive our exclusive TSX Report by e-mail by clicking here. You can also refer a friend by clicking here, and can donate here to keep this site going.
For our updated, 929-event International Sports Calendar for 2023 and beyond, by date and by sport, click here!