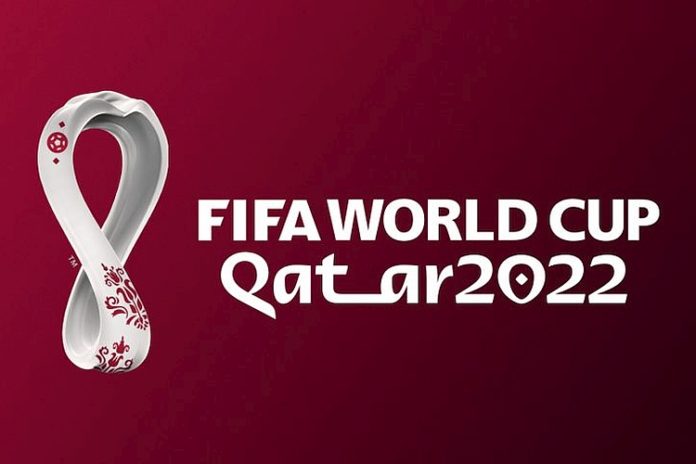 ★ The Sports Examiner: Surveying, monitoring and explaining the key competitive, economic and political forces shaping elite sport and the Olympic Movement. ★
Thank you to our 21 donors, who have now covered 24% of our summer funding goal for operating costs. Can you help? Please donate here. Comments? Click here.
★ To get The Sports Examiner by e-mail: sign up here! ★
≡ THE 5-RING CIRCUS ≡
1. Power of the FIFA World Cup: Innsbruck Luge World Cup canceled
2. Horrific crash at Commonwealth Games as LeClos equals medal record
3. Cornelius Johnson's home and Olympic oak monument hearing Thursday
4. Mongolian Olympic judo champion sentenced to 16 years for killing
5. Doing it differently: Norway's sports culture
The 2022 FIFA World Cup in Qatar is now impacting luge. Yes, you read that right, as the International Luge Federation called off its first World Cup of the coming season in late November because it could not be televised due to the FIFA World Cup. At the Commonwealth Games in Birmingham, a horrific crash in a men's Scratch qualifier sent seven riders flying, but no one was hurt seriously. In happier news, South African swimmer Chad LeClos equaled the record for most career medals, but Australia's Emma McKeon set the record for the most career golds with 12 (and neither is done yet). The Los Angeles Cultural Heritage Commission will consider monument status for 1936 Berlin high jump winner Cornelius Johnson's home and the Olympic Oak in his yard on Thursday. In Mongolia, a national hero who won two Olympic medals in judo was sentenced to 16 years in prison for killing a childhood friend in a drunken brawl last year. And Norway's youth sports system is contrasted with the U.S. in a fascinating review from last week.
1.
Power of the FIFA World Cup: Innsbruck Luge World Cup canceled
A demonstration of the impact of the FIFA World Cup on other events came Monday, with the International Luge Federation (FIL) posting:
"The International Luge Federation, FIL recently received the final information that the 1st EBERSPACHER Luge World Cup of the 2022/2023 season, which was scheduled to take place in Innsbruck (AUT) on the weekend of November 26 and 27, 2022, will not be televised. The November 2022 event in Innsbruck (AUT) will hardly be able to be broadcasted on television live due to the FIFA World Cup in Qatar, which commences 21 November.
"Therefore, the FIL Executive Board intends to revise the Luge World Cup calendar. The exact date and venue of the missing World Cup will be announced as soon as possible."
The 2022 FIFA World Cup in Qatar runs from 21 November to 18 December, with a heavy schedule during the group stage through 2 December and then the round of 16 playoffs on 3-6 December.
The Luge World Cup had scheduled two consecutive events in Innsbruck on 26-27 November and 3-4 December and the second event is still on. The remainder of the FIL World Cup schedule, which moves to North America for the next two weeks – in Whistler and Park City – is not expected to be impacted.
Yes, the FIFA World Cup is a pretty big deal.
2.
Horrific cycling crash at Commonwealth Games as LeClos equals medal record
The XXII Commonwealth Games in Birmingham (ENG) are rolling on with multiple all-time medal records, but worldwide attention was paid to a terrible crash in track cycling at the Lee Valley VeloPark.
In the men's 15 km Scratch Race qualifying on Sunday morning, Mathias Guillemette of Canada was disqualified for causing a major pile-up with England's Matt Walls – the Tokyo Olympic gold medalist in the Omnium – and Derek Gee (CAN) careening over the outside barriers into the spectator seats and five others sprawled on the track!
Walls, Gee and Matt Bostock from the Isle of Man did not finish the race and received medical treatment, but were not seriously injured. George Jackson (NZL), Jamol Eastmond (BAR) and Josh Duffy (AUS) returned to the race and qualified for the final! Two spectators were injured, but apparently not badly.
The rest of the morning session was canceled and picked up in the evening; the Scratch Race was eventually won by New Zealand's Corbin Strong.
At the Sandwell Aquatics Centre, South Africa's Chad LeClos took the silver in the 200m Butterfly on Sunday, winning his 18th career Commonwealth Games medal (7-4-7) to tie for the most total medals ever, also won by shooters Philip Adams (AUS: 7-9-2 from 1982-2002) and Mick Gault (ENG: 9-4-5 from 1994-2014). LeClos will have more chances to get the record for himself; next up is the 100 m Fly.
Australia's Emma McKeon has won the women's 50 m Free, 50 m Fly and golds on the Mixed 4×100 m Freestyle relay and women's 4×100 m Free Relay to give her a career total of 12 Commonwealth Games golds, the most in history. She surpassed fellow Australian swim star Susie O'Neill (11 from 1990-98) for the most ever and is still going. McKeon has 17 career Commonwealth Games medals (12-1-4), and has the 100 m Free coming, so she is in the chase after LeClos, Adams and Gault!
On Monday, Rio 2016 men's 100 m Free champ Kyle Chalmers (AUS) won his specialty in a speedy 47.51, after swimming 47.36 in the prelims, no. 2 in the world for 2022.
Australia's Tokyo Olympic champ in the women's 200 m Back, Kaylee McKeown, won that event over Canada's Kylie Masse, 2:05.60-2:07.81, to add to her 100 m Back gold. Canada's 15-year-old phenom Summer McIntosh beat McKeown, however, in the 200 m Medley, 2:08.70-2:09.52 for another World Junior Record.
3.
Cornelius Johnson's home and Olympic Oak monument
hearing Thursday
The Los Angeles Cultural Heritage Commission will consider whether to declare the home of 1936 Olympic high jump champion Cornelius Johnson – including the Olympic Oak from the sapling presented by the Berlin organizers – as a Historic-Cultural Monument this Thursday at its 10 a.m. meeting by videoconference.
The staff report on the property recommends that the property receive monument designation in view of:
"The Cornelius Johnson Residence and Olympic Oak 'is associated with the lives of historic
personages important to national, state, city, or local history' as the residence of Cornelius
Johnson, two-time Olympic athlete and gold medalist in the high jump in the 1936 Olympics in Berlin, Germany, for which he received the oak tree planted in the rear yard."
The home, at 1156 S. Hobart Boulevard in Los Angeles, was built by Johnson's father in 1903. Johnson, who was fourth at the 1932 Olympic Games in Los Angeles and won the high jump at Berlin in 1936, was presented – as were all gold medalists – with a German oak sapling as a gift of the organizing committee. Per the staff report:
"Cornelius resided at the subject property until 1945, one year prior to his passing, and the Johnson family continued to live at the residence until it was sold in 1994. The oak tree is one of 25 known remaining oaks worldwide that the German Olympic Committee presented to all 129 gold medalists at the 1936 Olympics."
Johnson, it should be noted, was the Black American snubbed by German dictator Adolf Hitler. Johnson won the high jump on the first day of the track & field events in Berlin and while Hitler greeted the winners of the men's 10,000 m (from Finland) and the men's shot and women's javelin (both German), he left rather than greet Johnson and did not meet with any of the subsequent Black Americans who won events, including Jesse Owens, Archie Williams and John Woodruff, among others.
The report does not indicate the view of the current owner, KLD Investment, LLC, who was unaware of the history of the home when purchased and plans to tear it down and build a multi-story residential complex. The final decision on the status of the Johnson home and Olympic oak – which is in distress – rests with the City Council once the Cultural Heritage Commission has made its determination.
4.
Mongolian Olympic judo champion sentenced to 16 years for killing
Mongolian judoka Naidangiin Tuvshinbayar was the toast of his country after winning the Olympic gold at 100 kg at Beijing 2008 and a silver at the London 2012 Games.
Now 38, he is in disgrace. Elected as President of the Mongolian National Olympic Committee in 2020, he is now a convicted criminal, sentenced to 16 years for the killing of a childhood friend during a drunken brawl in April 2021. Erdenebilegiin Enkhbat, 37, was himself a World Tour medalist in judo and later turned to wrestling; after being struck by Tuvshinbayar in April, he never recovered and died in December 2021.
The trial of Tuvshinbayar carried on for a year, with the sentence announced on 9 June. He paid reparations to Enkhbat's family of 2.78 billion Mongolian Tugriks (~$873,675).
5.
Doing it differently: Norway's sports culture
An important story from Mark Ziegler of the San Diego Union Tribune, posted during the World Athletics Championships in Eugene, passed on by 1976 Olympic basketball silver medalist and four-time UCLA All-American Ann Meyers Drysdale: "Norway's hands-off approach to youth sports might explain why they're so good when they get older"
Ziegler explains that while the U.S. model has been for kids to find a sport they excel in at a young age and concentrate on it to the exclusion of others:
"Youth sports in Norway: Your kid tries multiple sports at the local club whether or not they're any good at them, you pay a nominal fee but only if you can afford it because it's subsidized by the national lottery, coaches are volunteers, there are no scores or standings or regional competitions until age 11 and sometimes older, children are encouraged to pick their sports and decide amongst themselves what they want to do in practice ("Scrimmage!"), most kids don't specialize until late in high school.
"Youth sports in the U.S.: driven by egos and money.
"Youth sports in Norway: driven by fun."
This system is actually protected by law in Norway, with a children's sports rights statute passed in 1987. It's radically different than the U.S. approach and worth considering.
Do we really need national competitions for kids as young as six and seven, as in the Dragon Division of the just-completed USA Taekwondo National Championships?
≡ PANORAMA ≡
● Olympic Games 1984: Los Angeles ● Remember who carried the American flag at the head of the U.S. delegation during the Opening Ceremony in Los Angeles?
It was hammer thrower Ed Burke, in his third Olympic Games – also in 1964 and 1968 – who placed 18th. Now 82, Burke is in the news again, this time for setting an American Masters Record in the 80-84 age category at the USA Track & Field National Masters Championships in Lexington, Kentucky on Sunday. He reached 43.33 m (142-2), adding nine inches to the old mark despite still being in recovery from long Covid.
"I'm a Masters advocate. It's amazing to be in a competition like this. Your heart jumps as you get ready to compete. It's like the Olympics," said Burke. Pretty impressive.
● World University Games ● Good news for the Lake Placid Winter World University Games coming up in January 2023, with ESPN contracted as the "Official Television and Digital Distributor" of the event.
More than 140 hours of the event, with 12 sports and 86 events, will be shown on the ESPN+ streaming service and 20 hours on the cable channels ESPN2 and ESPNU, between 12-22 January. For an event designed to showcase Lake Placid and its facilities for sports tourism, this is a major step toward realizing the goals of the Adirondack Sports Council, which is serving as the organizing committee.
In addition, TSN will have coverage of the event on both broadcast and streaming platforms for Canada.
● Gymnastics ● U.S. All-Around champ Brody Malone was the men's winner at the U.S. Classic in West Valley City, Utah on Sunday, scoring 88.588 points to best Stanford teammate Colt Walker (85.264).
Malone placed in the top four on five of the six apparatus and won on High Bar (16.016). Walker won on Parallel Bars (15.860), while two-time Worlds medalist Donnell Whittenburg won on Rings (15.522) and Vault (16.780). Penn State's Matt Cormier won on Floor (15.222) and teammate (and World Champion) Stephen Nedoroscik won on Pommel Horse (14.743).
● Rowing ● World Rowing announced that its fund-raising campaign to assist Ukrainian athletes surpassed its original CHF 50,000 goal, and the CHF 60,000 raised so far has been allocated to the Ukrainian senior national team to relocate to Plovdiv (BUL) for training from June through August (37,000); to the Ukrainian Paralympic rowing squad to move to Nancy (FRA) for training (21,000) and an additional CHF 2,000 for transportation assistance. The campaign to support these rowers continues.
¶
You can receive our exclusive TSX Report by e-mail by clicking here. You can also refer a friend by clicking here, and can donate here to keep this site going.
For our updated, 620-event International Sports Calendar for 2022 and beyond, by date and by sport, click here!