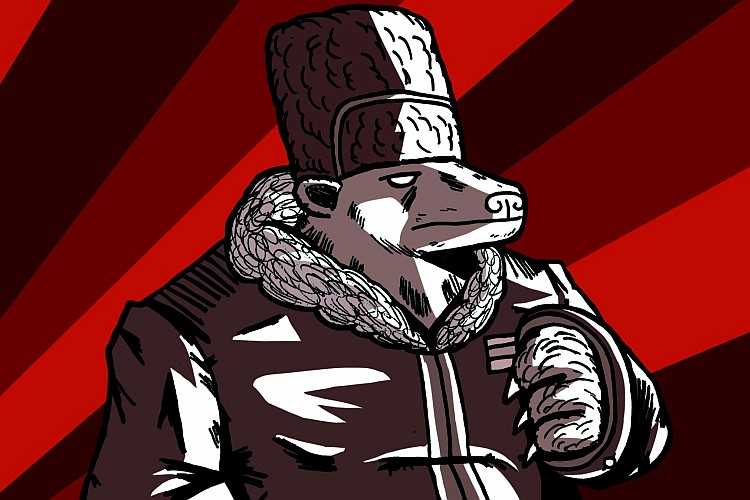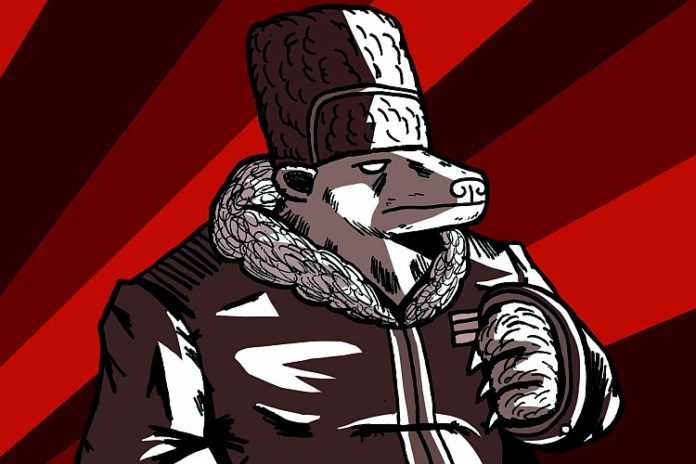 ≡ TSX INTELLIGENCE REPORT ~ 30 October 2019 ≡
● LEADING OFF ● Russian Sports Ministry sends responses to WADA inquiries 
The question of what to do about Russia and the alleged manipulation of data from the Moscow Laboratory retrieved in January is now fully in the hands of the World Anti-Doping Agency.
WADA confirmed on Monday (link) that it had "received further responses from the Russian authorities to a list of detailed and technical questions" submitted in mid-September and expanding on the Russian replies on 8 October (link).
The process now is with the WADA staff to sift through the replies, who will then send a report to the WADA Compliance Review Committee. This is the group that will decide on recommendations to be made to the Executive Committee, which has the power to declare the Russian Anti-Doping Agency non-compliant and to impose sanctions up to, and including, banning the Russian Olympic Committee from participating in the 2020 Olympic Games in Tokyo.
The timing? "[A]t the moment, it is anticipated that the CRC will be in a position to consider WADA I&I's report before the end of November." The WADA announcement made a point of noting that "[T]he ExCo – under the chairmanship of WADA President Sir Craig Reedie whose term of office runs until 31 December 2019 – would meet as soon as possible thereafter to discuss any CRC recommendation."
Translation: WADA wants this resolved before Reedie's term ends.
● Doping/Add 1 ● RUSADA had nothing to do with the replies
On Tuesday, the Russian Ani-Doping Agency (RUSADA) Deputy Director General Margarita Pakhnotskaya, told the Russian news service TASS (link) that the agency had nothing to do with the responses to the WADA inquiries, and that the replies came from the Russian Sports Ministry alone.
● Doping/Add 2 ● RUSADA among those attacked by Fancy Bear hackers
Compounding the already pathetic Russian situation was a Monday post from Microsoft Corporate Vice President/Customer Security & Trust Tom Burt (link), who wrote:
"Microsoft Threat Intelligence Center has recently tracked significant cyberattacks originating from a group we call Strontium, also known as Fancy Bear/APT28, targeting anti-doping authorities and sporting organizations around the world. …
"At least 16 national and international sporting and anti-doping organizations across three continents were targeted in these attacks which began September 16th, just before news reports about new potential action being taken by the World Anti-Doping Agency. Some of these attacks were successful, but the majority were not."
Burt noted that the same attackers had targeted sports organizations in 2016 and 2018.
RUSADA's Pakhnotskaya told TASS on Tuesday that it had been the target of attacks – likely from the Fancy Bear group –  as well (link). "We constantly see the attempts of scanning our network infrastructure for vulnerabilities in various regions of the world. We can effectively monitor and control all these attempts. We have not registered any significant information security incidents of late."
● COLLEGE SPORTS ● NCAA to allow athlete payments for name, image, likeness
Following a report from its own task force, the NCAA Board of Governors approved a directive to the Division I, II and III councils on Tuesday to change their regulations to allow collegiate athletes to "benefit from the use of their name, image and likeness in a manner consistent with the collegiate model." (Link)
The instructions regarding change emphasized how this will affect recruiting and especially to "prohibit inducements to select, remain at, or transfer to a specific institution." The directives also must:
● Make clear the distinction between collegiate and professional opportunities.
● Make clear that compensation for athletics performance or participation is impermissible.
● Reaffirm that student-athletes are students first and not employees of the university.
New rules were to be developed and implemented "Immediately," but not later than January of 2021. A further set of recommendations from the NCAA's working group is due by next April.
= REAX = A national approach was desperately needed in this area, and the NCAA has taken the first step. Whether this will satisfy California lawmakers who passed S.B. 6 allowing name, image and likeness payments, or those in other states considering legislation in this area won't be known until the actual regulations are adopted in Division I.
However, the NCAA has sent a signal that a few athletes, almost all men and almost all in football and basketball, will be able to make some money from their collegiate athletic exploits. The losers will be the non-revenue sports, including Olympic programs and all women's sports. Let's see how that sits with the Title IX advocates in a few years, especially when sports start getting cut as apparel companies dump schools and just sign a few stars for endorsements.
● ATHLETICS ● Coates confirms IOC's "plan" to move marathons & walks is final
The International Olympic Committee's announcement of the move of the marathons and race walks from Tokyo to Sapporo in northern Japan for the 2020 Olympic Games was stated in terms of "planning to move" the events. (Link)
It's not a plan, it's reality. In advance of an IOC-Tokyo 2020 Coordination Commission meeting to begin on Thursday, Commission chair John Coates (AUS) confirmed that the events would be moved to avoid the Tokyo heat in July and August. (Link)
The Tokyo Metropolitan Government, which is footing much of the bill for the Games, had counter-proposed starting times of 3 a.m. or 5 a.m., impractical since the marathons are important television programming for the Games and the coordination of coverage of a nighttime marathon would be exceedingly difficult, especially for helicopters.
The Japan Times reported that "To accommodate those affected by the decision, Coates said ticket holders and the parents of athletes will be reimbursed and the IOC is open to discussing the possibility of organizing athletic programs for underprivileged youth in Tokyo. He also proposed holding a parade in the lead-up to the closing ceremony on Aug. 9 for medal winners in the marathon and race-walking events, as well as other athletes competing outside of Tokyo, such as those taking part in sailing competitions in Enoshima and cyclists in Izu."
Government officials, including Gov. Yuriko Koike, have been especially unhappy about the decision because they were not consulted about it in advance. (Link)
● Athletics/Add 1 ● Diack trial date finally set for January
Former IAAF President and IOC member  Lamine Diack (SEN/pictured) has been under house arrest in France since 2015, but he will get his day in court beginning on 13 January 2020.
Agence France Presse reported (link) that his trial, which also includes five other defendants, will focus on charges of bribery, money-laundering and "breach of trust." The others on trial include Diack's son, Papa Massata Diack – who remains in Senegal and is unlikely to show up – plus Habib Cisse (FRA), Diack's former legal adviser; Gabriel Dolle (FRA), the former head of the IAAF anti-doping division; Russian Valentin Balaknichev, formerly the IAAF Treasurer and former Russian distance coach Alexei Melnikov. Both of the Russians are in their own country and have international arrest warrants against them, but are also unlikely to be present when the trial begins in Paris next year.
● FOOTBALL ● Vlatko Andonovski named new U.S. Women's National Team coach
U.S. Soccer announced on Monday (link) that Reign FC coach Vlatko Andonovski, 43, has been named as the new coach of the U.S. Women's National Team.
He comes from the National Women's Soccer League, where he coached for seven seasons: five with FC Kansas City (2013-17) and the last two with Reign FC. His 2014 and 2015 Kansas City teams won the NWSL title. He had a 72-50-43 record in the NWSL.
Born in what was then Yugoslavia, Andonovski played with Macedonian clubs prior to coming to the U.S. to play in the National Professional Soccer League and Major Indoor Soccer League.
He is a popular choice, but has his work cut out for him immediately, with friendlies coming up against Sweden on 7 November in Columbus, Ohio and Costa Rica on 10 November in Jacksonville, Florida. Olympic qualifying will start the year and the U.S. women will be trying for a fifth Olympic title in Tokyo in 2020.
● SWIMMING ● Atherton's Short-Course record will be recognized by FINA
Swimming World Magazine reported (link) that Swimming Australia was told by FINA officials that teenager Minna Atherton's 54.89 for the 100 m Backstroke from the ISL meet in Budapest (HUN) will be ratified as a world Short-Course (25 m pool) record.
There had been some doubt, as FINA had not indicated whether any marks made in International Swimming League meets would be approved. As it turns out now, marks made in ISL meets which do not conflict with the FINA Swimming World Cup will be approved and those that are made in meets in conflict will not.
That's dumb, but there it is. For 2019, there are no conflicts, but 2020 – if the ISL survives – is another matter.