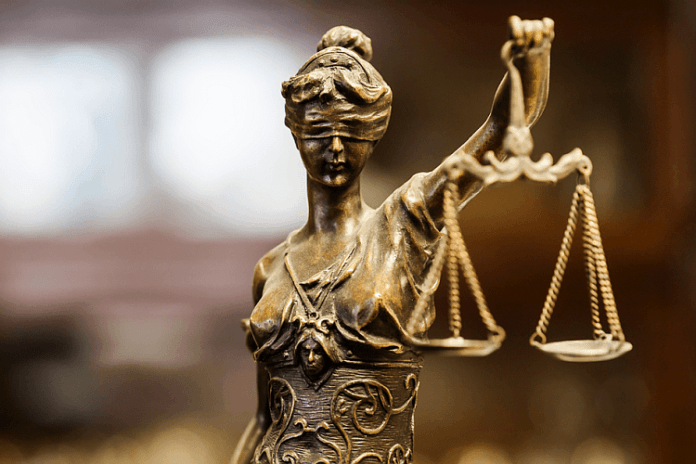 ≡ TSX DAILY ~ 30 September 2019 ≡
[Due to a scheduling conflict, there will be
no e-mail for this Thursday, 3 October]
| 1. |  LANE ONE: Why Russia's situation for Tokyo rests with the World Anti-Doping Agency and not the IOC
The possible manipulation of data in the Moscow Laboratory files retrieved by the World Anti-Doping Agency in January, designed to advance a further cover-up of Russian doping positives from 2011-15 has the Olympic sports world in a tizzy.
WADA's Compliance Review Committee is fast-tracking a complaint against the Russian Anti-Doping Agency (RUSADA), with answers due from the Russians in the middle of October and a possible new suspension in the works, even exclusion from the 2020 Tokyo Games.
International Olympic Committee chief Thomas Bach of Germany said at a news conference last Friday that "[T]here has to be a fresh look at this. In the meantime what has also changed are the rules and the regulations since April 2018, such a kind of situation is in the hands of WADA …"
What? The IOC has no say as to whether to suspend Russia from the Games?
Bach, a lawyer, is quite right about this and it's one of the new wrinkles in international sport under his leadership.
The details are contained in a 69-page document entitled International Standard for Code Compliance by Signatories. In it, the responsibility of WADA and the Compliance Review Committee are outlined.
In simplest terms, the Compliance Review Committee – working with the WADA staff – is responsible to figure out what has gone on and make a recommendation to the WADA Executive Committee, which has the actual power to impose sanctions.
The Executive Committee can adopt the recommendation, ask for a second look from the Compliance Review Committee, or, eventually, come up with its own. There are four pages worth of sanctions that can be applied and these include everything from not being able to attend WADA meetings all the way up to "exclusion … from participation in or attendance at the Olympic Games and the Paralympic Games" of individuals or even entire National Olympic Committees or National Paralympic Committees.
Plus, there is a special emphasis on harsher punishment for "aggravating" factors … like a cover-up via manipulated data:
"Above all else, the Signatory Consequences imposed should be sufficient to maintain the confidence of all Athletes and other stakeholders, and of the public at large, in the commitment of WADA and its partners from the public authorities and from the sport movement to do what is necessary to defend the integrity of sport against the scourge of doping. This is the most important and fundamental objective, and overrides all others."
WADA has a lot of work ahead of it, and the IOC will be watching. Stay tuned; more details here.
| 2. | ATHLETICS: IAAF Worlds start in Doha with U.S. making history in the hammer and mixed relay
At long last, the 2019 IAAF World Championships finally got start in Doha, Qatar, with high temperatures outside the Khalifa International Stadium and conditions of about 80 degrees F inside, thanks to a massive air-conditioning system.
The other two expected outcomes at the meet were fully in evidence from the start: the attendance was modest and the competition was hot. In just the first three days:
● American DeAnna Price dominated the women's hammer and won easily, reaching 77.54 m (251-1); it's the first-ever World Championships medal for an American woman in this event.
● Two U.S. teams set world records in the new Mixed 4×400 m relay. In the semifinals, a team of Tyrell Richard, Jessica Beard, Jasmine Blocker and Obi Igbokwe set a new mark of 3:12.42, but that was smashed in the final. Wil London, Allyson Felix, Courtney Okolo and Michael Cherry (pictured) ran away, with a new record of 3:09.34, as the first five teams beat the U.S.'s semifinal time. For Felix, it was her 17th World Championships medal and 12th gold. That's the most ever by anyone, and broke a tie that Felix had with Jamaica's Usain Bolt.
● Christian Coleman and Justin Gatlin ran 1-2 for the U.S. in the men's 100 m, with Coleman posting the fastest time in the world this year at 9.76 (Gatlin: 9.89). Coleman is now the sixth-fastest man in history, and no. 3 all-time U.S.
● Christian Taylor and Will Claye went 1-2 for the U.S. in the triple jump for the second World Championships in a row. Taylor barely made it into the finals after two initial fouls, but unloaded a 17.92 m (58-9 1/2) jump in the fifth round; with Claye out to 17.74 m (58-2 1/2), he had to settle for silver. It's Taylor's fourth World Championships gold.
● Jamaica's Shelly-Ann Fraser-Pryce also won her fourth World Championships 100 m, exploding out of the blocks to win decisively in 10.71 – fastest in the world this year – ahead of British star Dina Asher-Smith (10.83).
● Dutch star Sifan Hassan won the women's 10,000 m with a brilliant last four laps, finishing in a world-leading 30:17.62.
● Russian Anzhelika Sidorova, competing as an Authorized Neutral Athlete, won the pole vault at 4.95 m (16-2 3/4), clearing that height on her final try to finish ahead of American Sandi Morris (4.90 m/16-0 3/4).
● Jamaica's Tajay Gayle stunned the field with a lifetime best 8.69 m (28-6 1/4) and he and Jeff Henderson (USA: 8.39 m/27-6 1/2) finished ahead of favored Cuban Juan Miguel Echevarria (8.34 m/27-4 1/2).
The out-of-stadium events were held in very hot conditions, even though they started at 11:30 p.m. or midnight. Kenya's Ruth Chepngetich ran a brilliant tactical race in the women's marathon and won in 2:32:43.  Of the 68 starters, 40 finished.
The crowds have been light, but the technology has been impressive, including a highly-produced light show to introduce the men's and women's 100 m finals and a highly impressive awards presentation program. More details on the action on Friday, Saturday and Sunday.
| 3. | ATHLETICS: Bekele runs within two seconds of Kipchoge's marathon world record in Berlin
The 2018 Berlin Marathon produced a magnificent world record run of 2:01:39 by Kenyan great Eliud Kipchoge. But just a year later, that record almost fell.
Ethiopia's triple Olympic track gold medalist from 2004-08, Kenenisa Bekele, won the race with a brilliant final 10 km in 2:01:41, just two seconds behind Kipchoge's mark, thought to be unapproachable.
The last two to stay with him were fellow Ethiopians Birhanu Legese (2:02:48), now the no. 3 performer in history and Sisay Lemma (2:03:36), now no. 12.
The women's race was another Ethiopian triumph, with Ashete Bekere running a lifetime best of 2:20:14 to finish ahead of Mare Dibaba (ETH: 2:20:41). More here.
| 4. | CANOE-KAYAK: Three surprise winners in four events at World Slalom Championships
With one exception, the big names in the Canoe Slalom world did not win more titles at the 2019 Slalom World Championships, held at the famed course in La Seu d'Urgell, Spain.
True, Czech Jiri Prskavec won his second career gold in the men's K-1, but no one could have foreseen wins by France's Cedric Joly in the C-1, Slovenia's Eva Tercelj in the women's K-1 or Germany's Andrea Herzog (C-1).
Australian superstar Jessica Fox won silvers in both women's events and American teen Evy Leibfarth had an impressive clean run in the women's C-1, finishing fourth. More here.
| 5. | CYCLING: World Road Race titles to van Vleuten and surprising Dane Pedersen
The week-long UCI World Road Race Championships concluded in England on Sunday with a massive rainstorm that shortened the men's road course, but not the smile on surprise winner Mads Pedersen of Denmark.
Expected to support his teammates rather than try for the win himself, he caught up with a breakaway group with 45 km remaining and fought to the finish, finally passing Italy's Matteo Trentin just before the finish. At 23, he's the youngest World Champion in 20 years.
The conditions were so bad that only 46 riders finished in a field of 197 starters.
The women's race was a coronation of Dutch star Annemiek van Vleuten (pictured), who attacked with 100 km to go and no one went with her. Teammate Anna van der Breggen slowly worked her way into contention for the silver medal and passed Australia's Amanda Spratt for second in the final kilometers. More here.
| 6. | VOLLEYBALL: China goes undefeated to win record fifth FIVB World Cup; U.S. second
The FIVB Women's World Cup does not have Olympic-qualifying implications this year, but showcased the U.S. and China as the best teams in the world.
The round-robin tournament was decided when the two teams met in their seventh match, with both 6-0. Playing in Sapporo (JPN), the Chinese were a little better in each set and swept the U.S., 3-0.
Neither team lost another match and China finished at 11-0 and the U.S. at 10-1. It's a record fifth title for China; the U.S. has now won medals in the last five World Cups. More here.
| 7. | BOBSLED: Canada releases Kaillie Humphries, now free to join U.S. team
The ruckus over whether two-time Olympic gold medalist Kaillie Humphries can compete for the U.S. was settled on Saturday evening when Bobsled Canada Skeleton (BCS) released her from her commitment to the federation.
She had filed a complaint over abuse and harassment in 2018, but an independent investigator hired by BCS found no wrongdoing. Humphries sued for release and time was running out for her to be eligible to drive for another country.
She is now free to compete for USA Bobsled & Skeleton; Humphries recently married an American bobsledder and now lives in California. USABS posted a statement which included "With this release, Kaillie is now eligible to become a member of USABS and compete on equal standing with our athletes for a position on the USA National Team. USABS is honored by her desire to continue her sliding career with the USA."
| 8. | GAMES OF THE XXXII OLYMPIAD: TOKYO 2020: 6,900 tickets bought with fake identifications
The Tokyo Organizing Committee announced Friday that some 6,900 tickets for the 2020 Games were purchased with fake identifications, and voided the transactions.
The tickets are worth about $1.6 million (U.S) and can be resold; the details have been discussed with the Metropolitan Police for further action.
This is good news for Olympic ticket-crazy Japan, which has millions more interested buyers than available supply. And the $1.6 million helps the organizing committee's budget!
| 9. | PAN AMERICAN GAMES: Positive tests in 0.7% of PanAm Games athletes in Lima
PanAm Sports posted a follow-up report on the 2,095 doping tests carried out during the 2019 Pan American Games in Lima, Peru, reporting 15 positive doping reports.
Of these, seven disqualifications have been announced, including Brazilian judoka Rafaela Silva, winner of the 57 kg division; she is appealing this decision to the Court of Arbitration for Sport.
Hearings for five additional cases will be heard this week and additional testing is being done on the samples for two of the tests.¶