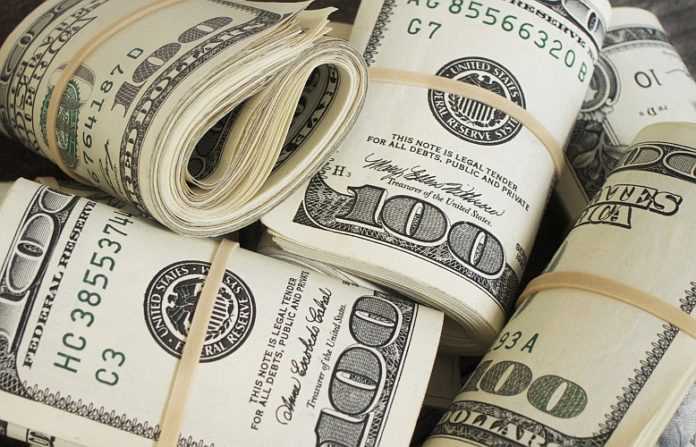 ≡ TSX DAILY ~ 26 September 2019 ≡
| 1. |  LANE ONE: The U.S.'s unequaled collegiate Olympic-sport programs may be heading to implosion, starting in California
The current furor of California Senate Bill 206, the one which allows collegiate athletes at California schools to be paid for their name, image and likeness is mostly about a small number of high-profile basketball and football players.
But it could also have a major impact – over time – on the non-revenue-producing sports at many universities; you know, those "Olympic-sport programs."
In brief, the California bill, now on the desk of California Governor Gavin Newsom, would allow students at all of the state's four-year colleges and universities to receive payment, and hire agents and attorneys, for the use of their image. It would not allow students to sign contracts which would breach the school's agreements for apparel, equipment and footwear, but this would only apply to "official activities" and not to other times.
You can already picture an ad that says, "Johnny Jones has to wear Nike on the court, but he kicks back in Under Armour."
The NCAA has sent a letter to Newsom indicating its opposition to the bill as "pay for play" and Ohio State Athletic Director Gene Smith told USA Today that "If the California law goes into effect in '23 and let's say the NCAA legislation, however it emerges, doesn't quite meet what California wants it to be and they continue to hold that law, who's going to play (California schools)? We're certainly not. They won't be members of the NCAA. I think that's going to be the problem."
While Newsom decides what to do and look-alike bills are being discussed in New York, South Carolina and elsewhere, the long-term impact of such a system will be to re-arrange the distribution of commercial sponsorships from schools to individual students. As that takes place, universities will have to make hard decisions on how much more money that want to plow into intercollegiate athletics … or whether to start cutting back.
The first programs to be cut will be in Olympic-sport programs that cost money, but bring in little or no revenue. Soccer, track & field, swimming and diving and wrestling are obvious targets, along with their facilities. This will, in turn, begin eliminating scholarships for both American and foreign athletes who train and compete in the U.S. collegiate system.
It's a real issue and one that needs to be on the radar of the U.S. Olympic & Paralympic Committee, in addition to all of its other myriad priorities. It won't impact U.S. Olympic teams in 2024 in Paris, but could certainly change the American outlook for 2028 in Los Angeles.
Has the California Legislature just torpedoed U.S. medal hopes in the upcoming Olympic Games to be held in the state's largest city? More here.
| 2. | ATHLETICS Worlds Preview III: Expect to hear the Jamaican anthem in Doha
Our previews of the 2019 IAAF World Championships continued with the women's running events, with good prospects for Jamaica's sprinters:
● Sprints: Jamaica's double Olympic Champion from Rio, Elaine Thompson  (pictured), is a co-favorite in the 100 m and the favorite in the 200 m in Doha and will be challenged by teammate and two-time Olympic 100 m champ Shelly-Ann Fraser-Pryce. Britain's Dina Asher-Smith and double 2017 silver medalist Marie-Josee Ta Lou (CIV) are also going to be in the picture, but the Jamaicans are the favorites.
Shaunae Miller-Uibo (BAH) is an overwhelming favorite in the women's 400 m, but who comes after is pretty open after a lackluster year in the event so far.
● Middle Distances: American Ajee Wilson is the clear favorite in the 800 m, with Britain's Lynsey Sharp and Americans Hanna Green and Raevyn Rogers also in the hunt for the medals. The 1,500 m could be a wild finish, but no one knows exactly who will be racing. Dutch star Sifan Hassan will be the favorite if she runs, but she might opt for the 5,000 m. Ethiopia's Genzebe Dibaba will be hard to beat no matter who runs, but Britain's Laura Muir, German Konstanze Klosterhalfen and Americans Jenny Simpson and Shelby Houlihan will be in the mix.
● Distances: Americans Emma Coburn and Courtney Frerichs pulled off an all-time shocker with a 1-2 in the 2017 Worlds Steeplechase. Both are back, but Kenya's world-record holder, Beatrice Chepkoech, looks just about unbeatable. Kenyan Hellen Obiri is the favorite in the 5,000, but what is Hassan runs there? Hassan and Obiri will both run the 10,000 m, but what about Ethiopia's Almaz Ayana, who won the 10,000 in 2017 without running any races the entire year prior? She's on the same program for 2019.
Thanks in part of the late date, some of the star marathoners are competing in Berlin on Sunday and will not be in Doha. That leaves opportunities for Kenyan Ruth Chepngetich, Ethiopia's Ruti Aga or maybe Lorna Salpeter from Israel for the race beginning at 11:59 p.m. Friday.
● Hurdles: Should be two of the best races of the meet. Jamaican Danielle Williams has owned the short hurdlers over the last month, but will be chased by world-record holder Keni Harrison. The world record in the 400 m hurdles was set by American Dalilah Muhammad at the USATF Nationals, but teammate Sydney McLaughlin has beaten her two of three times in 2019. Another world mark is a possibility.
● Relays: Jamaica is the heavy favorite in the 4×100 m relay, but the U.S. depth might get the Americans home first in the 4×400 m. Their secret weapon might be Allyson Felix, (pictured) who ran very well at the USA vs. Europe match and might end up joining this relay if she shows speed in the Mixed 4×400 m.
● Walks: The conditions will be hot, even in the middle of the night. With multiple contenders from China in both the 20 km and 50 km, the opportunity to work together could propel them to multiple medals. But which ones? More here.
Part IV of our preview covers the women's field events, where most of the 2017 gold medalists are in position to win again:
● Vertical Jumps: Russia's Mariya Lasitskene is the undisputed leader in this event and it would be a shock if she did not repeat; American Vashti Cunningham is a contender for silver or bronze. Greece's Olympic and 2017 World Champion Katerina Stefanidi doesn't have the highest vault in the world this year, but always seems to find a way to win; her biggest challenge could be from Russian Anzhelika Sodorova.
● Horizontal Jumps: German Malaika Mihambo has been the world leader in the long jump for  most of the season and is a clear favorite. American Brittney Reese is pretty close, however and is looking for a fifth (!) world title. In the triple jump, defending champ Yulimar Rojas of Venezuela is the undisputed favorite.
● Throws: China's Lijiao Gong is favored in the shot put, but American Chase Ealey is looking good for a medal. Cuban discus stars Jaime Perez and Denia Caballero figure to go 1-2, but defending champ Sandra Perkovic (CRO) is more than capable of pulling an upset and winning a third Worlds gold. The javelin should belong to China's world leader, Huihui Lyu.
● Heptathlon: Belgium's defending champ Nafi Thiam is lined up for another 7,000-point performance and will be chased by British star Katharina Johnson-Thompson. American Erica Bougard has a good chance at the bronze medal. More here.
| 3. | ATHLETICS Panorama: Oregon governor pledges $20 million more for 2021 Worlds
Oregon Governor Kate Brown (D) is in Doha for the IAAF World Championships and The Oregonian reports that "She has reassured officials of the sport's international governing body that she will find an additional $20 million in state support for the Eugene World Championships. The state has already pledged $20 million, raised by an increase in hotel room taxes and grants from the state's tourism agency."
She told the IAAF that she would gather more state tourism funds, ask for legislation for more money and request private donations for the event to be held at the new Hayward Field at the University of Oregon.
She and four staff members are in Doha to familiarize themselves with the World Championships, plus several members of the state's tourism bureau.
¶
At the IAAF Congress in Doha, the name change to "World Athletics" was approved and will go into effect after the Doha Worlds.
| 4. | WEIGHTLIFTING: China's Zhou jumps two weight classes to win second Worlds gold
China's Zhouyu Wang won the gold medal in the 76 kg class at the 2018 World Championships at 270 kg (~595 lbs.), but just a year later, she jumped two weight classes to compete in Pattaya (THA) in the 87 kg class.
No problem.
Wang won the Snatch, Clean & Jerk and total lifts to earn her second World title, this time at 278 kg (~613 lbs.), ahead of repeat silver medalist Un-Ju Kim (PRK: 269 kg/~593 lbs.). Pretty impressive!
The men's title at 109 kg was won by Armenia's Simon Martirosyan for the second year in a row; he set a world record of 199 kg (~439 lbs.) in the Snatch, then won the Clean & Jerk at 230 kg (~507 lbs.). His winning total of 429 kg (~946 lbs.) was enough to edge Andrei Aramnau (BLR), who lifted a combined 426 kg (~939 lbs.).
With one day left in the 2019 Worlds – including the men's +109 kg and women's +87 kg classes – China is way out in front on the medal table with 16 total medals and nine golds in the one-per-class table.
| 5. | JUDO: Another phone falls out of a gi, another disqualification
It's a little hard to believe, but another disqualification was handed out for having a mobile phone fall out of a judoka's uniform at a major event.
In this case, it was the IJF World Cadet (age 15-17) Championships being held in Almaty (KAZ). As the IJF report describes it:
"The young local Ayana Satkynaliyeva faces Tajikistan Akhliya Muminova [at 52 kg]. With both working on the ground, the referee, incredulous, picks up a phone that has appeared on the mat.
"He wants to know who the owner is, but neither responds because going out to fight with a phone is prohibited and is synonymous with elimination. After a few moments,  Satkynaliyeva acknowledges that the mobile is her, picks it up, is eliminated and, leaves the tatami."
No idea on what brand of phone it was. A similar incident took place earlier this year in an IJF Grand Prix tournament, with the same embarrassing result: disqualification.
Muminova lost her next match to Spain's Ariane Toro Soler and was eliminated. You can see video of the phone incident here.
| 6. | GAMES OF THE XXXII OLYMPIAD: TOKYO 2020: Transgender regulations reported tabled by IOC
The British news site TheGuardian.com reported that the International Olympic Committee's plan to introduce new regulations for transgender athletes has been held up " because its panel of scientists is struggling to reach agreement on such a thorny issue."
The existing guidelines from 2015 specify required testosterone levels of less than 10 nanomoles per liter, but the IAAF's recent regulations for hyperandrogenism limit testosterone levels for women competing in events from 400 m to the mile to 5 nmol/L.
The IOC's 10 nmol/L standard has been contested; the story noted that "women's testosterone levels tend to range between 0.12 and 1.79 nmol/l, while men's are typically between 7.7 to 29.4 nmol/l."
If a standard can't be agreed on, the International Federations will no doubt be left to their own judgment on what to do.