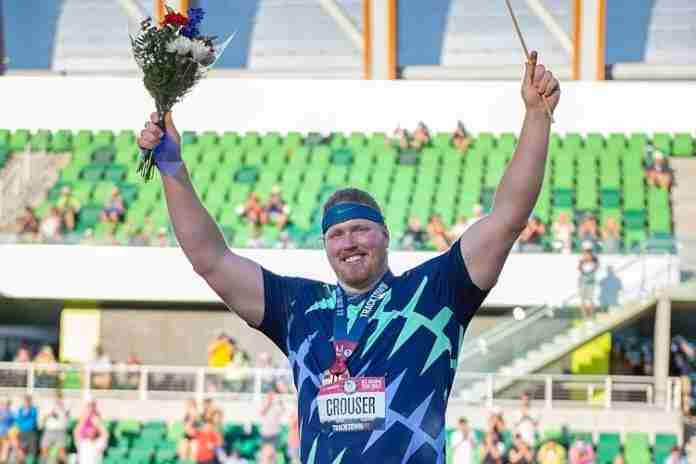 (★ Friends: Very grateful to say that 48 donors have now covered 70% of our current server & support bill. If you like this coverage, please donate here. Your enthusiasm is what motivates this site. Thank you. ★)
= TOKYO 2020 =
From Lane One
The International Olympic Committee has made a major push for sustainability, especially in reducing the number of venues built for any Games.
On Wednesday, the IOC's head of legacy planning, Brazilian Tania Braga noted that of the 43 venues being used in Tokyo, eight are new and the others are either existing or temporary. All eight of the new sites also have an operator and business plan in place for the future.
She and her team have been digging into the history and shared some fascinating research into the history of venues used at the Games:
● From 1896, an average of 39% of the venues used at each Games was newly built; this is down to 20% for Tokyo and will be reduced to 5% for Paris 2024 and – of course – zero for Los Angeles in 2028.
● A study still in process by the IOC revealed the use of facilities from over time:
= 878 venues have been used from Athens 1896 through PyeongChang 2018;
= 77% of these are still in use;
= 12% are not in use anymore;
= 7% have been dismantled;
= 4% have missing data.
That's actually pretty good! Braga noted that the full study should be completed by the end of the year.
She also underscored a theme which has been an Olympic favorite since the London 2012 Games. Surveys in Tokyo have showed that in the build-up to the Games, sports participation by the public – at least once per week – is up from 53.9% in 2012 to 60.4% in 2020. The goal was 70%.
¶
Heading towards the close now, with 269 events in – out of 339 – (79%), the current medals leaders:
1. 91: United States (29-35-37)
2. 74: China (34-24-16)
3. 58: Russian Olympic Committee (16-22-20)
4. 51: Great Britain (16-18-17)
5. 46: Japan (22-10-14)
So far, 88 countries have won at least one medal, surpassing the 86 for the entire 2016 Games in Rio.
Our exclusive TSX team scoring uses the familiar collegiate system of 10-8-6-5-4-3-2-1 per event to give a much better view of the relative achievements of the teams:
1. 1,076.5 United States
2. 787.2 China
3. 625.5 Russian Olympic Committee
4. 589.5 Great Britain
5. 556.5 Japan
6. 460.0 Australia
7. 417.5 Italy
8. 415.0 Germany
9. 384.5 France
10. 339.5 Netherlands
11. 263.5 Canada
12. 251.5 Korea
Expect the U.S. to add quite a few more points with so many of its teams playing in medal matches over the weekend.
¶
NBC announced that Tuesday evening's primetime coverage drew 17.4 million viewers, powered by Simone Biles and Suni Lee in the gymnastics Beam final and the Sydney McLaughlon vs. Dalilah Muhammad duel in the women's 400 m hurdles. As specific numbers were not given for Saturday and Sunday, the available information shows:
● 23 July (Fri): 8.2 million for the Opening Ceremony
● 24 July (Sat): 15.3 million
● 25 July (Sun): 19.2 million
● 26 July (Mon): 16.8 million
● 27 July (Tue): 16.2 million
● 28 July (Wed): 15.0 million
● 29 July (Thu): 19.5 million
● 30 July (Fri): 15.2 million
● 31 July (Sat): not reported
● 01 Aug. (Sun): not reported
● 02 Aug. (Mon): 15.8 million
● 03 Aug: (Tue): 17.4 million
These numbers are for the "total audience" for primetime programming across NBC-NBCSN-CNBC-USA Network, but far behind the Rio 2016 numbers, in a better time zone. NBC says more than 105 million Americans have watched some part of the Games so far.
NBC states that the average is at 16.8 million for the "total audience" in primetime, compared to 27.5 million per night in Rio in 2016.
¶
Hot weather remains a central concern of the Games; the current forecast for the final weekend:
● 06 Aug. (Fri.): 94 F high ~ 79 F low; cloudy
● 07 Aug. (Sat.): 90 F ~ 77 F; scattered thunderstorms
● 08 Aug. (Sun): 84 F ~ 78 F; wind and thunderstorms
The forecast for Sapporo for the walks and marathons:
● 06 Aug. (Fri.): projected 80 F at 7 a.m.; partly cloudy (Men's 50 km Walk)
● 06 Aug. (Fri.): projected 86 F at 5 p.m.; partly cloudy (Women's 20 km Walk)
● 07 Aug. (Sat.): projected 80 F at 7 a.m.; sunny
● 08 Aug. (Sun): projected 80 F at 7 a.m.; possible rain
These are warm conditions for endurance events, but cooler than are expected for Tokyo.
~ Rich Perelman
= RESULTS: THURSDAY, 5 AUGUST =
● Athletics: Men's 400 m-110 m hurdles-Triple Jump-Shot Put-20 km Walk-Decathlon
For the second time in three Games, the U.S. was shut out of the medals in the 400 m, an almost unthinkable scenario just a month ago.
The U.S. had Michael Cherry, a semifinal winner, in lane six and star Michael Norman in lane eight. Knowing that he could not see his competitors, Norman got out like a shot off the gun and he and Cherry were out fast and while Cherry faded quickly, Norman was leading down the backstraight with favored Steven Gardiner (BAH) coming up strongly, as was 2012 gold medalist Kirani James (GRN) from lane four.
Into the home straight, Norman surrendered the lead to Gardiner, with James second and Isaac Makwala (BOT) coming on from lane two. Then Gardiner pulled away and Anthony Zambrano (COL) made his patented late move in the middle of the track to get up to second. Cherry and Norman both surged, but ended up fourth and fifth as Gardiner won in 43.85, with Zambrano at 44.08, James at 44.19, Cherry in a lifetime best of 44.21 and Norman at 44.31.
After sweeping the medals in 2004 and 2008, the U.S. was shut out in 2012 and LaShawn Merritt got a bronze in 2016. The U.S. came in with six of the fastest 10 in the world; maybe that will help on the 4×400 m.
¶
Grant Holloway got out of the blocks like a rocket and was running away with the men's 110 m hurdles final. Then he wasn't.
Holloway's brilliant start and crisp hurdling through the first two rounds of the event had made him all but a sure bet to win. But in the last third of the race, the field was gaining, especially 2012 London bronze medalist Hansle Parchment of Jamaica and his teammate Ronald Levy.
Holloway was in lane four, with Levy to his right, then American Devon Allen and Parchment in seven. He could feel all three coming up on him at the ninth hurdles, but maintained a small lead, then leaped over the 10th hurdle instead of actually hurdling over. That mistake slowed his momentum and allowed all three of the others to close hard, with Parchment getting to the line first – by daylight – in 13.04 to Holloway's 13.09.
(Remember that Holloway ran 13.02 in his heat.)
Levy and Allen dove to the line almost together, with Levy nearly getting second, but ending up third in 13.10 and Allen was fourth in 13.14.
Holloway, in his first Games, won the silver medal, but knows he let one get away. Parchment, 31, will be smiling at the maximum effort that brought him an Olympic gold nine years after his London bronze.
¶
There was always the possibility that Portugal's Pedro Pablo Pichardo could put away the men's triple jump early. He did.
After leading the qualifying with a crushing 17.71 m (58-1 1/4), Pichardo – twice a Worlds silver medalist for Cuba in 2013-15 – put the hammer down in round one, getting out to 17.61 m (57-9 1/2) and essentially ending the competition then and there.
China's Yaming Zhu got out to 17.41 m (57-1 1/2) in round two, only to be passed by former Texas A&M star Yasser Triki (ALG) by one cm at 17.42 m (57-2). Then American Will Claye got fired up to start round three and reached 17.44 m (57-2 3/4) – a season's best – and took over second place.
Pichardo had jumped 17.61 m again in the second round, but now uncorked a long one that measured 17.98 m (59-0), best in the world for 2021 and underscored that he would be the winner.
Behind him, however, things kept bubbling. Hugues Fabrice Zango, expected to challenge Pichardo, got out to 17.47 m (57-3 3/4) to push Claye to third at the end of the third round.
Claye kept trying, but did not improve in the final three rounds. Neither did Zango, but Zhu came up with a lifetime best in round five at 17.57 m (57-7 3/4) to push Zango to third and Claye out of the medals altogether.
Pichardo won Portugal's second Olympic gold in this event in the last four, after Nelson Evora's win in London. Zango won the first-ever medal for Burkina Faso and Claye failed to win a medal after taking silver in 2012 and 2016.
American Donald Scott finished seventh, equaling his seasonal best of 17.18 m (56-4 1/2).
¶
World-record setter Ryan Crouser was one of the sure bets of the Tokyo Games, and he performed like it.
Crouser re-wrote the record books with his sensational 23.37 m (76-8 1/4) win at the U.S. Trials, and started off as the seventh thrower in the first round and send the ball beyond the last line, at 22.00 m (72-2 1/4).
The distance was 22.83 m (74-11), improving his own Olympic Record from Rio, a mark no one else in the world has reached this year. The event was, as far as the gold medal, over.
Brazil's Darlan Romani moved into second late in the first round at 21.88 m (71-9 1/2), but then American Joe Kovacs, second in Rio behind Crouser, got into the action with a throw past the last line, measuring 22.19 m (72-9 3/4). That was going to be hard to beat for silver.
Crouser kept going, pounding the ball beyond the 22 m line, improving to 22.93 m (75-2 3/4) in the second round, and 22.86 m (75-0) in the third. In the finals, he reached 22.74 m (74-7 1/4) and 22.54 m (73-11 1/2).
Behind him, New Zealand's Tom Walsh moved into third at 22.17 m (72-9), still behind Kovacs, who unleashed a monster throw of his own at 22.65 m (74-3 3/4) in round five. Walsh gave a big effort in round six at 22.47 m (73-8 3/4), but that only cemented his bronze medal.
Kovacs, as the next-to-last thrower, got another big one to 22.60 m (74-1 3/4), bringing up Crouser for the final throw of the day. Unpressured, he spun and sent the ball way out on the field, close to his world-record distance. It wasn't quite as far, but his 23.30 m (76-5 1/2) distance was the no. 2 throw of all time.
Crouser's series was the greatest in Olympic history and averaged 22.87 m (75-0 1/2) … which would make him the number seven performer of all time. His individual throws of 23.30 m, 22.93 m and 22.86 m ranked as the nos. 2, 5, and equal-12th throws of all time. Awesome.
American Payton Otterdahl finished 10th at 20.32 m (66-8).
Super-statistician Dr. Bill Mallon (USA) tweeted that this was the first time in Olympic history that the same athletes had finished in the same order in the same event in two consecutive Games!
¶
In Sapporo, the men's 20 km Walk began in 86-degree heat at 4:30 p.m., Italy's Massino Stano shocked the field with a 1:21:05-1:21:14-1:21:28 win over Japan's Koki Ikeda and Toshikazu Yamanishi.
Stano, 29, had a bronze to his credit from the 2018 World Race Walking Cup, but no finishes at major races, although his lifetime best of 1:17:45 is impressive.
China's Kaihua Wang took off early in the race and had the lead at halfway in 40:55, with seven others in hot pursuit, up to 12 seconds behind. Wang faded a couple of km later and Yamanishi took over. Stano had the lead at 15 km, with the pack still tight, but then broke away from all but Ikeda and Yamanishi in the 18th km. Yamanishi fell back, but Stano and Ikeda were together into the final 1,000 m when Stano had too much speed and won by nine seconds. It's Italy's first win in this race since 2004.
American Nick Christie finished 50th in 1:34:37.
¶
In the decathlon, Canada's Damian Warner got the two things he was looking for: the Olympic title and a 9,000-point score.
Leading with 4,722 points after the first day, he won the 110 m hurdles in 13.46, was third in the discus, equaled his lifetime best in the vault, had a season's best in the javelin and finished with the fifth-best time in the 1,500 m (4:03.08) to total 9,018, an Olympic Record and moving him to no. 4 on the all-time list with the fifth-best score ever.
The race for silver started with world-record holder Kevin Mayer of France moving up from fifth at the end of the first day with the no. 2 mark in the hurdles, and then he just kept going. He was no. 6 in the discus, third in the vault at 5.20 m (17-0 3/4), second in the javelin at 63.44 m (208-2) and then ran 4:43.17 in the final event to pass everyone except Warner and win the silver at 8,726.
Australia's Ashley Moloney, second at the end of the first day, held on for third at 8,649, a national record and a 157-point lifetime best. Garrett Scantling of the U.S. moved up from sixth to fourth (8,611), ahead of Canada's Pierce LePage (8.604) and American Zach Ziemek (8,435). The third American, Steve Bastien, finished 10th at 8,236.
● Athletics: Women's Pole Vault-Heptathlon
American Katie Nageotte has been, quietly, the best women's vaulter in the world all season. And she confirmed it with a win at 4.90 m (16-0 3/4) in Tokyo.
This was a difficult competition, with the temps at 93 F to start! Two vaulters – including Morgann Leleux of the U.S. – missed the opening height of 4.50 m (14-9). Then only four made it over 4.70 m (15-5), causing a three-way tie for fifth and a five-way tie for eighth!
The four remaining were defending champ Katerina Stefanidi (GRE), reigning World Champion Anzhelika Sidorova (ROC) and British star Holly Bradshaw and Nageotte. All four made 4.80 m (15-9), with Nageotte, Sidorova and Bradshaw then clearing 4.85 m (15-11) on their first try. Stefanidi missed, then passed, since she couldn't win a medal at this height.
At 4.90 m (16-0 3/4), Stefanidi missed twice and was eliminated. Nageotte made it on her second try and took the lead. Sidorova missed three times and was out, but Bradshaw missed twice and then opted to try 4.95 m (16-2 3/4) to try and take the lead. She missed and Nageotte was the winner.
She tried 5.01 m (16-5 1/4) once and missed, then retired to appreciate that the gold medal was hers and to get some shade. It was 82 F when she finished.
The U.S. has now won this event three times out of the six times it has been held.
¶
Reigning Olympic champ Nafi Thiam was determined not to have another off day in the women's heptathlon after standing third following a brutally hot first day in Tokyo.
The conditions were much better on Thursday, with the long jump starting in 90 F temperatures and 58% humidity. Trailing Dutch star Anouk Vetter by 47 points, Thiam won the long jump at 6.60 m (21-8) to close to within four points, then won the javelin at 54.68 m (179-5) to take a 64-point lead and trotted home a little ahead of Vetter in the 800 m to win a second gold with 6,791 points to Vetter's 6,689, a national record.
Dutch teammate Emma Oosterwegel put together an excellent second day to move up from 11th to third with 6,590, ahead of Belgian Noor Vidts (6,571), who slid from third to fourth, but got a lifetime best in the process.
Americans Kendell Williams and Annie Kunz finished 5-6 at 6,508 and 6,420, with teammate Erica Bougard ninth at 6.379.
There wasn't much let-up in the heat the whole day, with the 800 m races run in 86-degree temps at the end of a long event. All credit to the 20 finishers.
● Boxing: Men's 57 kg
Russian Albert Batyrgaziev.out-pointed American Duke Ragan in the Featherweight final on a 3:2 decision. Four judges had the bout 29-28 – two for Batyrgaziev.and two for Ragan – and one had the Russian winning by 30-27.
Ragan was trying to become the first American since Andre Ward at 81 kg in Athens 2004 to win an Olympic gold medal. He had to settle for silver.
Batyrgaziev earned his win, not only in the final, but with an upset in the semifinals against Cuba's Lazaro Alvarez, a two-time Olympic medalist with bronzes in 2012 (Bantamweight) and 2016 (Lightweight) and three World Championships.
Samuel Takyi (GHA) and Alvarez are the bronze medalists.
● Canoe: Sprint/Men's K-1 200 m-K-2 1,000 m
Defending Olympic gold medalist Liam Heath was back to defend his title and set an Olympic Best time in the heats on Wednesday.
But in the semifinals, Hungary's Kolos Csizmadia and Sandor Totka were the winners, with Heath second in his semi. In the final, it was more of the same, as Totka and Manfred Rizzi (ITA) got to the line first and second, ahead of Heath in third and Csizmadia in fourth.
Totka had only competed in this event once in the World Championships, finishing 10th in 2013. Now, he's Olympic Champion!
In the K-2 1,000 m, the 2018 and 2019 World Champions from Germany – Max Hoff and Jacob Schopf – were the ones to beat and Australia did just that. Jean van der Westhuyzen and Thomas Green, both 22 and with modest international experience, took the lead from the start, never let up, and scored a tight, upset win in 3:15.280 ahead of the Germans in 3:15.584.
The Czech Republic, with star Josef Dostal and Radek Slouf, were second for much of the race, but were passed in the final 200 m to get the bronze in 3:16.106.
● Canoe: Sprint/Women's K-1 500 m-C-1 200 m
She did it: New Zealand star Lisa Carrington won her third gold of this Games with a clean, 1:51.216-1:51.855 win over Hungary's Tamara Csipes in the women's K-1 500 m.
Carrington took the lead right away and maintained her lead in the final 500 m to earn her fifth career Olympic gold medal, moving up in this event from bronze in Rio in 2016.
Rio runner-up Emma Jorgensen of Denmark, already the K-1 200 m bronze winner, finished third again, this time in 1:52.773.
The C-1 200 m race was a new event for the Tokyo Games, and through 2018, the prohibitive favorite was Canada's Laurence Vincent-Lapointe, the World Champion in 2010-11-13-14-17-18. A doping suspension that was later overturned kept her from paddling in the 2019 World Championships, won by American Nevin Harrison, then 17.
The two were in the water in Tokyo and Harrison was as hot as the air around her. She set an Olympic Best of 44.038 in her heat, then won her semifinal with Vincent-Lapointe third, and in the final, she paddled away to a dominant win in 45.932. Vincent-Lapointe won the silver at 46.786 and Liudmyla Uzan (UKR) grabbed the bronze at 47.034.
Harrison, 19, established without doubt that she is the best in the world.
● Cycling: Track/Men's Omnium
Consistency counts in the four-race Omnium program and 2020 Worlds bronze medalist Matthew Walls (GBR) was the most consistent and won the event with 153 points to 129 for Campbell Stewart of New Zealand 124 for Italian road race star (and defending champion) Elia Viviani.
Walls got off to a great start by winning the Scratch Race, then finished third in the Tempo Race and second in the Elimination Race. Entering the Points Race finale, he had a four-point lead by Jan Willem van Schip (NED), but finished second to secure his win.
Meanwhile, as van Schip faded to seventh in the Points Race, Stewart got a big bonus near the end to move up to second and Viviani finished fourth and got more bonus points to get the bronze medal.
Benjamin Thomas, the 2020 World Champion, was in third before the Points Race but dropped to fourth at 118. American Gavin Hoover finished eighth (99).
● Cycling: Track/Women's Keirin
The big favorites in this race, like 2020 World Champion Emma Hinze (GER), ended up in the B-final, while Shanne Braspennicx (NED) won the gold medal.
Braspennicx, 30, had been fifth in this event in the 2017-18-19 Worlds and had a silver medal from way back in 2015. But she was good as gold this time, outlasting Ellesse Andrews (NZL) and Lauriane Genest (CAN) by 0.061 and 0.148.
This is exactly why races are won on the track and not on paper. Wow.
● Diving: Women's 10 m Platform
As expected, China went 1-2, finishing with a four-event sweep of the women's diving program in Tokyo.
Teens Hongchan Quan, 14, and Yuxi Chen, 15, won the gold and silver at 466.20 and 425.40, finishing 1-2 on every dive. Australia's Melissa Wu won the bronze at 371.40. American Delaney Schnell was fifth at 340.40. Great artistry, little drama.
● Hockey: Men
The winners of the last three World Cups, Australia and Belgium, were so closely matched that it required the inevitable penalty shoot-out to decide the gold medal.
The game ended 1-1 in regulation, but Florent van Aubel, Arthur de Sloover and Alexander Hendrickx scored for Belgium in the shoot-out and as the Aussies could only manage two goals, the 3-2 final gave the victory and the gold medal to 2018 World Cup champions Belgium.
The Belgians moved up from their Rio silver and won their first Olympic title; Hendrickx ended up as the top scorer in the tournament with 14.
● Karate: Men's Kumite 67 kg
France's Steven Da Costa is the reigning World Champion from 2019 and ranked no. 1 in the world and he showed why with an impressive performance in winning the gold medal at 67 kg.
He wasn't perfect; he lost a bout in the group stage, but was 3-1 and qualified second, moving to the semifinals. Once there, he stopped Pool A winner Darkhan Assadilov (KAZ) by 5-2 and then won in the final against Turkey's Eray Samdan, 5-0. All together, she out-scored his opponents by 31-9 to capture the sport's ultimate prize in its first appearance on the Olympic program.
Assadilov and semifinalist Abdel Almasatfa (JOR) shared the bronzes.
● Karate: Women's Kata-Kumite 55 kg
No doubt that the woman to beat in the Kata class was Spain's Sandra Sanchez, the 2018 World Champion. No one could.
Inevitably, it came down to Sanchez and Japan's Kiyou Shimizu, the 2014 and 2016 World Champion and the silver winner in 2018. In the final, Sanchez scored 28.06 to 27.88 for Shimizu for the gold medal.
The bronze medals were won by Hong Kong's Mo Sheung Grace Lau and Italy's Viviana Bottaro, who defeated Sakura Kokumai of the U.S., 26.48-25.40.
In the Kumite 55 kg class, Bulgaria's Ivet Goranova sailed through Pool A with a 3-0 record and 15-5 scoring edge, while Ukraine's Anzhelika Terliuga was 2-0-2 with a 9-4 scoring advantage.
Both barely survived their semifinal bouts, but in the final, it was Terliuga who was dominant, winning 5-1 for the gold medal. Ranked no. 1 by the WKF, it's her third major win of 2020-21.
Austria's Bettina Plank and Tzuyun Wen (TPE) both received bronze medals.
● Skateboard: Men's Park
No, Japan did not sweep the skateboard events. In men's Park, the 2018 Worlds bronze medalist, Keegan Palmer (AUS) put down two dazzling routines that scored 94.04 and 95.83 and either would suffice to win the gold medal.
Brazil's Pedro Barros, the most decorated Worlds medalist ever, scored 86.14 on his first routine and that held up for second, ahead of American Cory Juneau – the Worlds bronze winner from 2017 – at 84.13.
Brazil's Luiz Francisco was fourth at 83.14.
● Sport Climbing: Men's Combined
The Speed segment was not supposed to be a major part of the winning formula for the Combined event at the Games, but Spain's Alberto Gines Lopez made it work.
He was the best on Speed in the final and with fourth place in Lead and seventh in Bouldering, his multiplied score was 1 x 4 x 7 for 28.00 points. That won the gold medal.
The three medal winners were the winners of each of the components: American Nathaniel Coleman surprised as the Bouldering winner and was fifth in Lead and sixth in Speed for 30.00 points for silver. Austria's Jakob Schubert won Lead, but was only fifth in Bouldering and seventh in Speed, for 35.00, one less than Japan's Tomoa Narasaki in fourth
● Swimming: Men's open-water 10 km
Germany's Florian Wellbrock entered as the reigning World Champion in the open-water 10 km swim and showed he was in shape with a bronze medal in the pool in the men's 1,500 m Freestyle.
In the open-water swim, he decided to take control right away and led at every timing point on the way to a 25.3-second victory over Hungary's Kristof Rasovszky, the 2019 Worlds 5 km champion.
By the end of the third lap (of 7), Wellbrock was swimming with France's Rio bronze medalist Marc-Antoine Olivier, with Rasovszky 2.7 seconds back and five others within 30 seconds.
Italy's Gregorio Paltrinieri – the 2020 European Champion – made a push on the fourth lap and was within 8.3 seconds of Wellbrock at its end. The race tightened further on lap five, with Wellbrock still leading, but now with six swimmers within 7.2 seconds.
But then Wellbrock cut in the jets and by the end of the sixth lap, he had a lead of 4.6 seconds over Rasovszky and 13.7 seconds over Paltrinieri. The lead increased to 16.3 over the Hungarian with 500 m to go and Wellbrock finished with the 25.3 margin in 1:48.33.7.
Rasovszky was trailed by Paltrinieri was third, 27.4 seconds back with Israel's Matan Roditi coming up for fourth at 1:49.24.9.
Defending champion Ferry Weertman (NED) finished seventh, 2:57.1 back; American Jordan Wilimovsky was 10th, 3:06.45 behind the winner.
In the two open-water swims, all 25 women finished the race; there were two male swimmers out of 26 who did not finish.
● Table Tennis: Women's Team
No problem for China in this event, winning for the fourth time in four Olympic tournaments with a 3-0 defeat of Japan in the final.
Individual gold medalist Meng Chen and Manyu Wang won their double match against Kasumi Ishikawa and Miu Hirano by 3-1; Yingsha Sun defeated Mima Ito in singles, 3-1 and Wang defeated Hirano, 3-0 for the title.
Hong Kong got past Germany, 3-1, for the bronze medal. It's Hong Kong first Olympic medal in this event.
● Wrestling: Men's Freestyle 57 kg-86 kg
Russia's Zaur Uguev, the 2018 and 2019 World Champion at this weight, overcame a strong effort by India's Ravi Kumar Dahiya by 7-4 to win the Olympic gold.
American Tom Gilman won a bronze medal by 9-1 over Iran's Reza Atri and Nurislam Sanayev (KAZ) took the other bronze by beating Georgi Vangelov (BUL), 5-1.
At 86 kg, a classic battle between Hassan Yazdani of Iran, the Rio 2016 gold medalist at 74 kg and World Champion at this weight in 2017 and 2019 – and Dave Taylor of the U.S., the 2018 World Champion, was resolved with Taylor's 4-3 victory.
Taylor had faced the legendary Yazdani twice before and won; the last U.S. winner in this class was in 2004 with Cael Sanderson.
Arthur Naifonov (ROC) won one of the bronze medals over Javrail Shapiev (UZB), 2-0, and San Marino got a third medal in this Games with Amine Myles defeating Deepak Punia (IND), 4-2.
● Wrestling: Women's Freestyle 57 kg
Japan's Risako Kawai won her second Olympic gold, this time at 57 kg with a 5-0 defeat of Iryna Kurachkina (BLR) in the final. Kawai won in Rio at 63 kg as well.
American Helen Maroulis, the 2016 gold medalist at 53 kg, took a bronze medal with an 11-0 thrashing of Boldsaikhany Khongorzul (MGL), while Evelina Nikolina (BUL) pinned Valeria Koblova from Russia for the other.
Elsewhere:
● Athletics: Rio Olympic champion Matthew Centrowitz of the U.S. was eliminated in the men's 1,500 m semis, running 3:33.69 in finishing ninth in the second heat. Kenya's Abel Kipsang won in 3:31.65 to set an Olympic Record, followed by Norway's Jakob Ingebrigtsen (3:32.13) and Britain's Josh Kerr (3:32.18). The top seven in the race advanced, but Centro did not.
Semi one was slower, with Britain's Jake Wightman moving best down the straight to win in 3:33.48 and Cole Hocker of the U.S. getting a lifetime best of 3:33.87 in second, just ahead of favorite Timothy Cheruiyot (KEN: 3:33.95) as the top five in that heat advanced.
In the women's high jump qualifying, 14 jumpers advanced to the final, including American Vashti Cunningham, all at 1.95 m (6-4 3/4). Cunningham needed a third-try clearance at that height to move on. All of the other contenders are still in.
U.S. jumpers Rachel McCoy and Ty Butts-Townsend finished 25th and 31st.
● Team/Baseball: The U.S. made it all the way back to the gold-medal game in Tokyo after losing to Japan, 7-6, in 10 innings back on the 2nd. The two will meet again after the U.S. sailed past South Korea, 7-2, in Thursday's semifinal.
Ryder Ryan relieved Joe Ryan (no relation) in the fifth and got through the inning with Korea scoring only once, then pitched a scoreless sixth for the win. Leading 2-1, the U.S. then got five runs in the bottom of the sixth to break the game open. Jamie Westbrook had the only home run of the game for the U.S.
● Team/Basketball: The U.S. men's team exorcised its nemesis Australia in its semifinal, 97-78, and will play France – the team it lost to in its first game – for the Olympic title.
The Aussies had beaten the U.S. in an exhibition game, with NBA star guard Paddy Mills doing much of the damage. And Australia was out to a 24-18 lead at the quarter before the U.S. cut the deficit to 45-42 at half.
But the third quarter was decisive and the U.S. ran away with a 32-10 surge to lead by 19 at the end of the quarter and the game was over. Kevin Durant scored 23 for the U.S. and grabbed nine rebounds; Devin Booker added 20 and Khris Middleton and Jrue Holiday had 11 each as the U.S. shot 51.4% from the floor. Mills led Australia with 15, but on just 5-14 shooting; the team shot 41.0% for the game, and was out-rebounded, 44-29.
France edged Slovenia, 90-89 in its semi to set up the re-match.
● Team/Football: The U.S. women's National Team, so dispirited after the semifinal loss to Canada, regrouped to win the bronze medal with an energetic, 4-3 victory over Australia.
Unlike the slow starts in its other games, the Americans got a goal early from Megan Rapinoe in the eighth minute for a 1-0 lead. Sam Kerr tied it for Australia in the 17th, but Rapinoe got another goal in the 21st minute to keep the U.S. up. A Carli Lloyd goal in stoppage time at the end of the half was crucial to put more pressure on the Aussies and Lloyd scored again in the 51st for a 4-1 lead and a safe ride to the podium.
Australia scored again with Caitlin Foord in the 54th to cut the deficit to 4-2 and then Emily Gielnik got a final goal in the 90th minute, but it was too late to do any more. The U.S. returned to the medal stand after missing out in Rio.
● Team/Water Polo: /Updated/The American women earned their spot in the final with a 15-11 win over the Russian Olympic Committee, led by five goals from Maddy Musselman. The Russians had a 7-6 lead at half, but the U.S. turned it around with a 5-2 third quarter and 4-2 final quarters. The U.S. will now play Spain for the gold, an 8-6 winner over Hungary. /Thanks to USWP's Chris Ramsey for the correction on the U.S. opponent./
= PREVIEWS: FRIDAY, 6 AUGUST =
(23 events across 11 sports)
● Athletics: Men's 5,000 m-4×100 m-50 km Walk
After the tactical mistakes by world-record holder Joshua Cheptegei (UGA) and teammate Jacob Kiplimo in the 10,000 m allowed Ethiopia's Selemon Barega to win, what will they do in the 5,000 m?
Cheptegei is once again the world-record holder, at 12:35.36 in a controlled race in Monaco in 2020. Kiplimo is no. 13 all-time at 12:48.63 from 2020. Will they allow the race to dawdle and become a kicker's finish, or push the pace to remove almost everyone else?
There are finalists who can run with them, like Mo Ahmed of Canada (12:50.12 in 2021), his teammate Justyn Knight (12:51.93) or Spain's Mohamed Katir (12:50.79) or perhaps Ethiopia's Milkesa Mengesha (12:58.28) or Kenyan Nicolas Kimeli.
And if the race becomes at all tactical, watch out for Rio silver winner Paul Chelimo if the U.S., with excellent finishing speed and superb positioning in the final 200 m. Americans Grant Fisher and Woody Kincaid are also in the final and Fisher was in the 10,000 m medal hunt on the final lap. But neither has Chelimo's closing speed.
What will Cheptegei do?
¶
Relays. Even the word strikes fear into the hearts of American fans, who have witnessed consistent disappointment with the American 4×100 m squad over decades.
Jamaica looked sharp in heat one, winning in 37.82 from Great Britain (38.02) and Japan (38.16).
In heat two, the U.S. fielded a very good team of Trayvon Bromell – the world 100 m leader – silver medalist Fred Kerley, Ronnie Baker and Cravon Gillespie and were the favorites.
Bromell got out well and made a good pass to Kerley, who had the U.S. in the thick of the race, heading toward Baker. But Kerley and Baker blew the pass and Baker had to come to almost a standstill to take the stick and then get going again.
China, Italy and Canada were all running well and Baker was well behind when he passed to Gillespie, who zoomed toward the Chinese and looked for just a moment like he would get the U.S. into the race. But he faded badly in the final 40 m, while Andre De Grasse was bringing Canada almost to the front, finishing just behind China with both given 37.92.
Italy got third (37.95), Germany fourth (38.06) and Ghana passed the U.S. just before the line, 38.08 to 38.10. The U.S. was out of the final.
Jamaica looks good for the win now, which would be their third straight. For varying reasons, the U.S. hasn't won a medal in this event since 2004 and hasn't won since 2000. The Olympic curse continues.
¶
The men's 50 km Walk was introduced to the Olympic program in 1932 in Los Angeles, but will end in Tokyo as the event will be replaced by some kind of mixed-gender program for Paris. This race is being help in the northern city of Sapporo to give some relief from the heat in Tokyo.
The Rio gold medalist, Matej Toth (SVK) – also the 2015 World Champion – is back for the Games, as are the silver and bronze medalists from the 2019 World Championships, Joao Vieira (POR) and Canada's Evan Dunfee.
But Japan has great hopes for this event and a tradition of success. Winners of four Worlds medals in the last championships, Japanese walkers hold positions 1-2-3 on the world list for 2021: Satoshi Mauro (3:38:42), Hayato Katsuki (3:42:24) and Kai Kobayashi (3:43:31). The first two are in the race, but Masatora Kawano is the third entry, the national record holder at 3:36:45 from 2019; he's no. 11 all-time.
China also has three strong entries, starting with national champion Yadong Luo (3:46:51), then Qin Wang (3:37:35) and Tongda Bian (3:47:56).
Germany's Jonathan Hilbert (3:43:44) won his national title and is no. 4 on the 2021 world list, and there are more contenders, but the issue will be the heat. The Japanese are the most used to the conditions they will see and are expecting to win at least one medal.
Although now 43, the world-record holder Yohann Diniz of France – 3:32:33 from 2014 is in and a sentimental favorite. A colorful character, Diniz is in his fourth Games, with no luck. He did not finish in 2008, disqualified in 2012 and eighth in 2016.
● Athletics: Women's 400 m-1,500 m-4×100 m-20 km Walk-Javelin
It took 49.97 to get into the women's 400 m final, with Jamaica's Stephenie Ann McPherson running a lifetime best of 49.34 to lead all qualifiers.
Favored Shaunae Miller-Uibo (BAH), the defending champion, won semi two in 49.60 and looks ready. But the shock came in semi one, where Marileidy Paulino of the Dominican Republic won in a national record of 49.38, just ahead of Candice McLeod (JAM), who improved from 49.91 at the Jamaican Trials to be a real medal contender.
Where are the Americans? Quanera Hayes was the sixth qualifier at 49.81 and Allyson Felix was seventh at 49.89. That means that Hayes starts in lane two and Felix is on the far outside in lane nine. Paulino, McPherson and Miller-Uibo are in 5-6-7.
Those three look like the medal winners, although who knows about the order. Both Hayes and Felix have the talent to contend for medals, but it will be a remarkable achievement for either.
By winning, Miller-Uibo can equal the achievement of France's Marie-Jose Perec in 1992 and 1996.
¶
The women's 1,500 m final pits defending champion Faith Kipyegon (KEN) against the unstoppable force that has been Dutch star Sifan Hassan.
Hassan won the 2019 Worlds final in 3:51.95, with Kipyegon second in 3:54.22 and Ethiopia's Gudaf Tsegay third in 3:54.38. Tsegay is not in this event, but Freweyni Gebreezibeher is, running 3:57.54 behind Kipyegon in the first semifinal.
Those three, along with Britain's Laura Muir (3:55.59) this year, Canada's Gabriela Debues-Stafford (3:58.28 this year) and perhaps Australia's Jessica Hull (3:58.81) could be contenders for medals. American Elle Purrier St. Pierre, the U.S. Trials winner, has shown excellent tactical sense, but at 3:58.03, does she have enough closing speed?
Hassan's final sprints are deadly and Kipyegon knows she has to take some of the sting away by pushing hard from perhaps 600 m out. If Hassan is close, it's all over and she will win her second gold, with the 10,000 m – and an unprecedented possible Olympic triple – coming on Saturday.
¶
The women's 4×100 m heats were just all wrong, with Jamaica, the U.S. and Great Britain all in the first race and teams from Germany and Switzerland "heading" heat two. But that's because the U.S. and Jamaica don't run their teams except at championship events and so the seeding get skewed.
No matter. The U.S. qualifying quartet of Javianne Oliver, Teahna Daniels, English Gardner and Aleia Hobbs had nice, safe passes and came home safely in second at 41.90. On to the final, where it will be fascinating to see what replacements might be made: Jenna Prandini perhaps, possibly Gabby Thomas?
The winner of the heat was Great Britain, with Asha Philip, Imani Lansiquot, Dina Asher-Smith and Daryll Neita. Their passing was excellent and they finished in 41.55, a national record. Jamaica, running Briana Williams at the start and finishing with Shericka Jackson, finished third at 42.15.
Germany won the second heat in 42.00, from the Swiss (42.05).
For the final, the U.S. drew lane six, with Great Britain in five and Jamaica in front of them in eight. That's an advantage, with the Jamaicans expected to add double Olympic champ Elaine Thompson Herah and Shelly-Ann Fraser-Pryce to the team.
The Jamaicans are the favorites and with good passing, the U.S.'s world record of 40.82 from 2012 could be under threat.
¶
The women's 20 km Walk will be held in Sapporo, hopefully with cooler conditions than in Tokyo. What is expected to be hot are the Chinese walkers.
China is sending the top three on the 2021 world list to Sapporo: world-record setter Jiayu Yang (1:23:49), Hong Liu (1:24:27) and Shenjie Qieyang (1:24:45) with Liu the 2012 bronze medalist and defending champion from Rio.
Elvira Kashmanova (1:27:13) is the lone Russian entry, Spain has 2018 European Champion Maria Perez (1:28:03) and Italian Antonella Palmisano (1:27:42) – the 2017 Worlds bronze medalist – are expected to contend. Maybe.
Ecuador's Glenda Morejon (1:25:29 in 2019) and Sandy Arenas (ECU) – fifth at the 2017 and 2019 Worlds – and Erica Sena (BRA), who has been sixth, fourth and fourth in the 2015-17-19 Worlds could be surprises as well. How everyone handles the heat will be the question.
¶
The women's javelin final returns all three medal winners from the 2019 Worlds in Doha: Kelsey-Lee Barber of Australia and China's Shiying Liu and Huihui Lu.
But this event appears wide open, with the top three on the world list also in the field: Pole Maria Andrejczyk (71.40 m/234-3), German Christin Hussong (69.19 m/227-0) and American record-setter Maggie Malone (67.40 m/221-1).
Any of those six look like possible medal winners. China has never won an Olympic medal in the women's javelin, Poland hasn't won a medal in this event since 1936, and the U.S. hasn't had a medal since Kate Schmidt took bronzes in 1972 and 1976!
● Beach Volleyball: Women
The top-seeded American pair of April Ross and Alix Klineman will play Australia's Taliqua Clancy and Mariafe Artacho del Solar in the women's final after both won their semifinals in straight sets.
April and Alix – as they are known on the sand – defeated Joana Heidrich and Anouk Verge-Depre (SUI) by 21-12, 21-11 in a 43-minute match played in 86-degree heat and 66% humidity. The sand temperature was reported at 95 F.
Clancy and Artacho del Solar had a tighter match with Anastasija Kravcenoka and Tina Graudina (LAT), but prevailed 23-21, 21-13. Some 13 errors by the Latvians hurt them badly.
Ross and Klineman will be favored; for Ross, this is her second Olympic final and her third Olympic medal. She paired with Jen Kessy in the London 2012 final won by Misty May-Treanor and Kerri Walsh Jennings, then teamed with Walsh Jennings in Rio for the bronze medal. May-Treanor and Walsh Jennings won three Olympic golds in a row before Germany won in 2016.
Heidrich-Verge-Depre and Kravcenoka-Graudina will play for bronze.
● Boxing: Men's 91 kg
At 91 kg (Heavyweight), Russian Muslim Gadzhimagomedov comes in as the reigning World Champion from 2019 and was the 2017 European Champion at Light Heavyweight. Those are good credentials, but not like those of the legendary Julio Cesar la Cruz (CUB), 31.
La Cruz won the Rio gold in the Light Heavyweight class and owns four world titles from 2011-13-15-17 at Light Heavyweight, but slipped to bronze in 2019.
The finalists both won their semifinals by 4:1, with Gadzhimagomedov defeating New Zealand's David Nyika, and the Cuban out-punching Abner Teixeira (BRA), the 2019 Pan American Games bronze medalist.
Nyika, the Commonwealth Games winner in 2018, gained some unwanted notoriety for a bite attempt by Morocco's Youness Baalla in the round-of-16 match; Myika won the match by a 5:0 decision.
Gadzhimagomedov is 24 years old vs. 31 for the Cuban star, but it's hard not to see La Cruz working his magic again, especially for a Cuban team which is on a mission to confirm its status as the world's top Olympic boxing power.
● Cycling: Track/Men's Sprint
Britain's Jason Kenny is back for a try at a third straight gold medal in this event; he's the defending champion in the Keirin as well. In Tokyo, he's already won a silver as part of the British Team Sprint, where he was trying for a fourth consecutive gold, but was thwarted.
In the individual Sprint, he will be facing a stiff test with 2017 World Champion and Rio bronze winner, Denis Dmitriev in the round of 16.
The round of 16 also includes 2019 and 2020 World Champion Harrie Lavreysen of the Netherlands and 2019- and 2020 runner-up Jeffrey Hoogland (NED), both part of the winning Dutch Team Sprint entry. The 2020 bronze medalist Awang Ma is also saddled up.
Kenny's teammate Jack Carlin, the 2018 Worlds Spring silver winner is also in the round of 16, as is France's 2018 Worlds bronze medalist, Sebastien Vegier.
Japan's Yuta Wakimoto was the 2020 Worlds Keirin silver medalist and is a dangerous challenger, but even with the home track, the Dutch stars appear to be tough to stop.
● Cycling: Track/Women's Madison
This popular team event will be held for women for the first time in Tokyo. The reigning World Champions from 2020 are Dutch stars Kirsten Wild and Amy Pieters, trailed by France's Clara Copponi and Marie Le Net and Italy's Letizia Paternoster and Elisa Balsamo. All three are entered, along with fourth-placers Jolien D'Hoore and Lotte Kopecky (BEL; the 2017 World Champions!).
Wild and Pieters also won in 2019, beating Australia (with Georgia Baker returning) and Denmark, which has both Amalie Dideriksen and Julie Leth back. Australia also has Alexandra Manly back from the 2017 Worlds bronze winners.
Great Britain will have a strong entry with 2018 World Champion Kate Archibald back and excellent new support in Laura Kenny and Elinor Barker (who won the 2017 Worlds bronze in this event).
The traditional power players are ready to go and the Dutch are the constant favorites. The U.S. is a wild-card team this time, but with a talented entry of Jennifer Valente, Megan Jastrab and Lily Williams.
● Football: Women
Sweden has been the team of the tournament since it shut out the Women's World Cup champions from the U.S. by 3-0 in their first group game. Since then, the Swedes have never looked back, beating Australia, 4-2 and New Zealand, 2-0 to move to the quarters. In the elimination round, they outplayed Japan, 3-1 and overcame Australia again in a 1-0 semifinal win.
In terms of experience, Sweden is in the final for the second straight Games, having lost to Germany, 2-1, in Rio.
Opponent Canada is also a conqueror of the U.S., beating their southern neighbors for the first time in 20 years by 1-0 in their semi. Canada was only 1-0-2 in its group, tying Japan (1-1), then beating Chile, 2-1, and playing Great Britain to a 1-1 tie.
But they prevailed in the quarters over Brazil on penalty kicks after a 0-0 tie.
So expect the game to be low-scoring unless the Swedes can get an early goal and then open up the game as the Canadians have had only modest scoring success. No matter what the outcome, the Canadians will have finished better than in Rio, where they won the bronze medal.
Given the heat in Tokyo, the game was moved from mid-day to 9 p.m. at night upon request of the teams.
● Hockey: Women
Traditional powers Argentina and the Netherlands are set to meet in the gold-medal match. The South Americans won silver-bronze-bronze-silver at the Games from 2000-12, then lost in the quarterfinals to the Dutch, 3-2, in Rio.
The Netherlands women earned the silver medal in Rio, as part of a streak of medals in six straight Games, beginning in 1996: bronze-bronze-silver-gold-gold-silver.
Moreover, in the FIH Women's World Cup, these two countries have won the last five titles: Argentina in 2002 and 2010 and the Dutch in 2006-14-18. There were two finals between the two, with Argentina winning on penalties in 2002 and again, 3-1, in 2010.
The Dutch have the top two scorers in the tournament with Frederique Matla (9 goals) and Felice Alberts (6).
Defending champion Great Britain will play India for the bronze.
● Karate: Women's Kumite 61 kg
In the women's 61 kg class, the field starts with World Champion Jovana Prekovic of Serbia, who defeated four-time Asian Champion Xiaoyan Yin in the final, plus bronze medalists Ibtissam Sadini (MAR) and Egypt's Giana Lofty, now no. 1 in the WKF rankings.
Lofty is a two-time World Champion from 2014 and 2016 and Ukraine's bronze medalist Anita Serogina is also in.
Japan will have, as expected, a strong competitor in Mayumi Someya, 28, the 2014 Worlds bronze medalist and a two-time Asian Championships medal winner.
The top competitor from the Americas is Peru's 2019 Pan American Games winner, Alexandra Grande.
Lots of pressure on Yin, ranked no. 2, for gold here, but Prekovic, Lofty and Japan's Someya must be accounted for.
● Karate: Men's Kata-Kumite 75 kg
In the Kata class, six of the top-10 ranked performers are in, starting with top-ranked Damien Quintero (ESP), the 2016 and 2018 Worlds silver medalist.
No. 2 ranked Ali Sofuoglu (TUR) is the 2021 European Champion and a 2018 Worlds bronze medalist. But the reigning World Champion is only no. 3 in the WKF rankings: Rio Kiyuna (JPN).
Kiyuna has dominated this class, with World titles in 2014-16-18 and four Asian Championships titles from 2015-19. He's the favorite, regardless of what his ranking is.
Also in the fight for medals will be 2018 Worlds bronze medalist Mattia Busato (ITA), ranked no. 5. Venezuelan veteran Antonio Diaz (VEN), now 41, has collected eight Worlds medals from 2002-16; he will be a contender. The U.S. entry, Ariel Gutierrez (USA), is ranked no. 10 worldwide.
In the 75 kg class, two-time World Champion – in 2006 and 2012 – Luigi Busa (ITA) is ranked no. 1 worldwide and will start as one of the medal favorites. But he is not the only World Champion in the field.
Fourth-ranked Rafael Aghayev (AZE), now 36, won the 2010 and 2016 World Championships and more recently, a 2018 bronze.
Three other Worlds medal winners are in the tournament: Stanislav Horuna (UKR: ranked 3rd) from 2014; Japan's Ken Nishimura (JPN: 5th), from 2018 and German Noah Bitsch (10th), also a 2014 bronze medalist.
Sixth-ranked Tom Scott (USA) was the 2015 and 2019 Pan American Games champion.
● Modern Pentathlon: Women
This figures to be closely contested, with returning Olympic medal winners including 2012 gold medalists Laura Asadauskaite (LTU), a brilliant runner, who also won the 2013-14 World Championships, but has been slowed by injuries. France's Elodie Clouvel, the Rio silver medalist, is also back, the 2016 and 2021 Worlds silver medalist.
The winners of the last five World Championships will be on the line as well: Sarolta Kovacs (HUN) from 2016, Russian Gulnaz Gubaydullina from 2017, Anastasiya Prokopenko (BLR) from 2018 and 2021 and her teammate, Volha Silkina, from 2019.
Worlds medalists such as Annika Schleu (GER: 2018 silver), Elena Micheli (ITA: 2019 silver), Marie Oteiza (FRA: 2018 bronze), Kate French (GBR: 2019 bronze) and Michelle Gulyas (HUN: 2021 bronze) all have a shot at the podium.
The Belarusian have been unbeatable for the last three Worlds and Prokopenko has been especially balanced among her events. But if Asadauskaite is over her injuries and is close starting the Laser Run, she will be hard to deal with.
● Sport Climbing: Women
The debut of women's climbing should feature Slovenia's Janja Garnbret, now 22, the two-time World Champion in the Combined, a two-time World Champion in Bouldering and a two-time World Champion in Lead. She's good enough on Speed to win it all.
She's the favorite, no doubt. But she will be challenged; perhaps first in line will be Britain's Shauna Coxsey, third in the Combined at the 2019 Worlds, but a two-time winner of the IFSC World Cup series in Bouldering in 2016 and 2017.
Japan has a strong entry, with Akiyo Noguchi and Miho Nonaka. Noguchi was the silver medalist in the Combined in 2019, and has five career Worlds medals in Bouldering and one in Lead. Nonaka won a 2016 silver in Bouldering , but also won the 2018 World Cup series.
Austria's Jessica Pilz won the 2018 Worlds bronze in the Combined and the 2018 world title in Lead.
Not expected to compete for the overall title, but strong in the Speed component are two-time World Champion Alexandra Miroslaw (POL), France's Anouk Jaubert and Iulliia Kaplina from Russia.
● Table Tennis: Men's Team
China is the obvious favorite, having won this event all three times it has been on the Olympic program and nine times in a row in the World Team Table Tennis Championships.
Superstars Xin Xu, gold medalist Long Ma and silver medalist Zhendong Fan are in for China. The battle for silver should feature Germany – with bronze winner Dmitij Ovtcharov – as well as Japan, Korea and Sweden.
Japan and Germany went 2-3 in Rio in 2016 and Germany won silver at the 2010-12-14-18 Worlds and Japan grabbed the runner-up honors in 2016. Korea has won a Worlds bronze in four of the last five championships.
● Wrestling: Men's Freestyle 74kg-125 kg
Magomedkhabib Kadimagomedov of Belarus and Zaurbek Sidakov of Russia will contest the 74 kg final, pitting two wrestlers who have dominated their opponents so far.
Kadimagomedov, a former Russian and that country's 70 kg national champion in 2017 (!), started with a, 8-2 win over Cuba's Geandry Garzon, a four-time World Championships medal winner.
Then he clobbered American Kyle Dake, the two-time World Champion at 79 kg, by 11-0. In the semifinals, he got a challenge from two-time World Champion Frank Chamizo of Italy, but prevailed by 9-7. Very, very impressive.
Sidakov, the 2018 and 2019 World Champion in this class, won by first two matches by 10-0 and 13-6, then pounded 2019 Worlds bronze medalist Daniyar Kaisanov (KAZ) by 11-0. That's a cumulative score of 34-6 so far.
Hard to see Sidakov losing, but this match of two native Russians will include a lot of extra emotion that could be a factor.
Chamizo and Kaisanov will wrestle for bronzes against the repechage bracket winners; Dake is still wrestling and could face Chamizo.
In the super-heavy 125 kg class, Georgia's 2017-18-19 World Champion Geno Petriashvili will face American Gable Steveson in the final.
Petriashvili, 27, is trying to move up from his Rio 2016 bronze medal and and has methodically disposed of his opponents by 11-0, 5-2 and 6-3. Steveson won the 2017 World Junior title at 120 kg, the 2021 Pan American Championships and at 21, suddenly finds himself an Olympic medal winner.
He won his opening match by 10-0, then stunned Rio 2016 gold medalist Taha Atgul in the quarterfinals by 8-0 before moving on to a 5-0 semifinal win over Mongolia's Monkhtorin Lkhagvagerel.
Both are young, both are strong, but experience is on Petriashvili's side.
Lkhagvagerel and Amir Hossein Zare (IRI) will wrestle for bronzes with the winners of the repechage rounds.
● Wrestling: Women's Freestyle 53 kg
Two-time World Champion Mayu Mukaida will try to earn another Japanese gold in Tokyo against China's Qianyu Pang in the 53 kg final.
Mukaida won the 55 kg world title in 2016 and 2018, but finished second in this weight class in 2017 and 2019. She's stormed through her bracket, winning by 10-0, 12-2 and 6-3 in her semi.
Pang is a veteran of this weight class and has two Worlds bronzes from 2018 and 2019. Her matches have been closer: 2-0 in the opening round, then 6-3 over American Jacarra Winchester and then a 2-2 criteria win in the semifinals.
Vanesa Kaladzinskaya (BLR) and Bat-Ochiryn Bolortuyaa (MGL) will wrestle for bronzes against the repechage winners; Winchester is still competing in that bracket.
Japan has been the best women's wrestling program in the world; a Mukaida win would give in a minimum of three wins in the six classes at the Games.
= INTEL REPORT =
The Tokyo 2020 organizers apologized for a slip-up by one of its public address announcers at the awards ceremony for the Artistic Swimming Duet event. Ukraine's Marta Fiedina and Anastasiya Savchuk won the bronze medal, but the French-language announcer identified them as from "ROC" – the Russian Olympic Committee.
The announcements in Japanese and English were apparently correct, but the "operational error" was widely noted and an apologies were made. Stuff happens.
¶
The number of Covid positives reported by the Tokyo 2020 organizers edged up again to another Games-high of 31 on Thursday, once again mostly from contracted personnel resident in Japan (16). There were also seven "Games-concerned" personnel and one athlete.
The infection total is now 353, of which 188 (53%) are contractors, 98 are "Games-concerned personnel" (28%), 29 are athletes, 17 media and 21 are Tokyo 2020 staff and volunteers.
The testing report by stakeholder group through 3 August:
● Athletes and team officials: 33 positives in 248,677 tests (0.01%).
● Media/Tokyo 2020 staff: 78 positives in 294,837 tests (0.03%).
The number of people coming to the Games through airports went down again, 186 reported on 2 August to 162. The infection rate among all Games-related personnel coming to Japan is at 0.09%.
The U.S. Olympic & Paralympic Committee reported no positives among 748 U.S. personnel in Tokyo on 4 August.
Prior results: 1 in 1,038 athletes and officials on 24 July; 0 of 1,144 on 25 July, 0 of 1,172 delegates on 26 July, 0 of 1,175 on 27 July, 0 of 1,214 for 28 July, 1 in 1,174 on 29 July, 0 of 1,174 on 30 July and 0 for 1,148 on 31 July. In August: 0 of 1,088 for 1 August, 0 of 1,010 on 2 August and 0 of 863 on 3 August.
You can receive our exclusive TSX Report by e-mail by clicking here. You can also refer a friend by clicking here, and can donate here to keep this site going.
For our 649-event International Sports Calendar for 2021 and beyond, by date and by sport, click here!