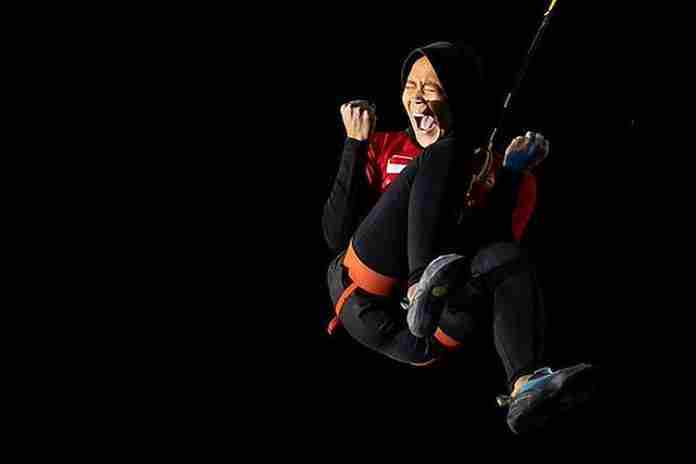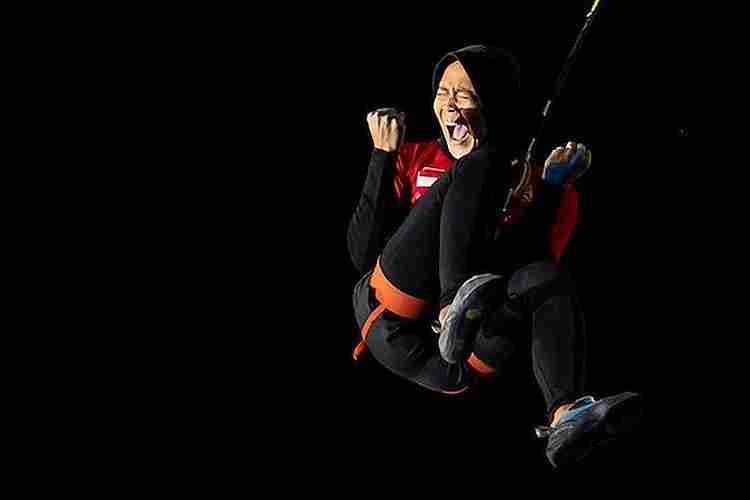 This is another fairly light week in international sport, just before a heavy schedule of winter events starts to take over the calendar.
Among the summer federations are noteworthy events in Badminton, Judo and Sport Climbing:
● BADMINTON ● Seventh win of 2019 for Momota at Yonex French Open in Paris?
The Stade Pierre de Coubertin will be the scene for one of the truly ancient tournaments on the Badminton World Tour: the Yonex French Open.
First held in 1908 (!), the tournament will welcome back all five defending champions, including Long Chen (CHN: men's Singles), Chengkai Han/Haodong Zhou (CHN: men's Doubles), Akane Yamaguchi (JPN: women's Singles), Mayu Matsumoto/Wakana Nagahara (JPN: women's Doubles) and Seiwei Zheng/Yaqiong Huang (CHN: Mixed Doubles). The top seeds:
● Men/Singles: 1. Kento Momota (JPN); 2. Tien-chen Chou (TPE); 3. Anders Antonsen (DEN).
● Men/Doubles: 1. Marcus Fernaldi Gideon/Kevin Sanjaya Sukamuljo (INA); 2. Mohammad Ahsan/Hendra Setiawan (INA); 3. Junhui Li/Yuchen Liu (CHN).
● Women/Singles: 1. Tzu-Ying Tai (TPE); 2. Akane Yamaguchi (JPN); 3. Nozomi Okuhara (JPN).
● Women/Doubles: 1. Mayu Matsumoto/Wakana Nagahara (JPN); 2. Yuki Fukushima/Sayaka Hirota (JPN); 3. Misaki Matsutomo/Ayaka Takahashi (JPN).
● Mixed Doubles: 1. Siwei Zheng/Yaqiong Huang (CHN); 2. Dechapol Puavaranukroh/Sapirsee Taerattanachai (THA); 3. Yuta Watanabe/Arisa Higashino (JPN).
Momota won last week at the Denmark Open and has six wins already this season; he defeated Chen in straight sets. Indonesia's Gideon and Sukamuljo won the Doubles title in Odense as well.
There is $750,000 in prize money, with $52,500-25,500-10,500-10,500 for the top four Singles placers, on down to $750 for 33-64; it's $55,500-26,250-10,500-10,500 for Doubles. Look for results here.
● JUDO ● Four Rio Olympic champs & two World champs expected at Abu Dhabi Grand Slam
One of the major tournaments of the IJF season, the Abu Dhabi Grand Slam, starts Friday in the UAE. As is now customary for the IJF – they say to prevent match-fixing – the list of judoka is not provided, but a story on its Web site did indicate some of the top fighters already entered.
These include four Rio Olympic champs trying to make it back to Tokyo:
● Men/66 kg: Fabio Basile (ITA)
● Men/81 kg: Khasan Khalmurzaev (RUS)
● Women/52 kg: Majlinda Kelemendi (KOR)
● Women/63 kg: Tina Trstenjak (SLO)
In addition, Ukrainian sensation Daria Bilodid – the two-time World 48 kg Champion who just turned 19 – is expected to compete. So is Portugal's 100 kg World Champion, Jose Fonseca.
A total of 603 judoka from 104 countries are entered; look for results here.
● SPORT CLIMBING ● Season finishes with Lead event in Inzai; Susanti Rahayu's world record confirmed
The decisions have all been taken, but there is one final event coming on the IFSC World Cup calendar, the sixth Lead competition in Inzai, Japan, finishing on Sunday (27th).
Adam Ondra has already clinched the men's title with 300 points, well ahead of runner-up Kai Harada (JPN: 189). The women's title belongs to Korea's Chae-Hyun Seo, with 480 points to 298 for World Champion Janja Garnbret (SLO).
Ondra is skipping the finale, but Harada, Seo and Garnbret are all entered in Inzai. Look for results here.
World record: The IFSC confirmed that Indonesia's Aries Susanti Rahayu's time in last week's final in Xiamen (CHN) was 6.995 seconds, a new world record for the 15 m climb. She's the first to ever finish a climb in less than seven seconds; she crushed the mark of 7.10 by YiLing Song (CHN) from the Chongqing World Cup earlier this year.
China's QiXin Zhong won the men's final and missed the world record of 5.48 by just 1/100th in his qualifying race, finishing in 5.490! He only needed 7.208 to win the final as Russia's Lev Rudatskiy fell.