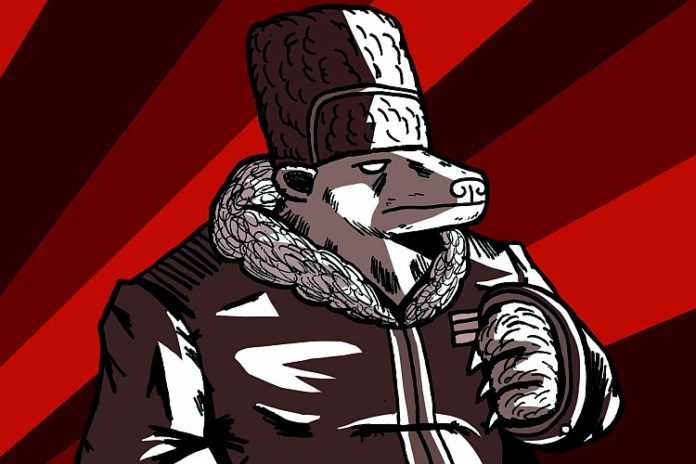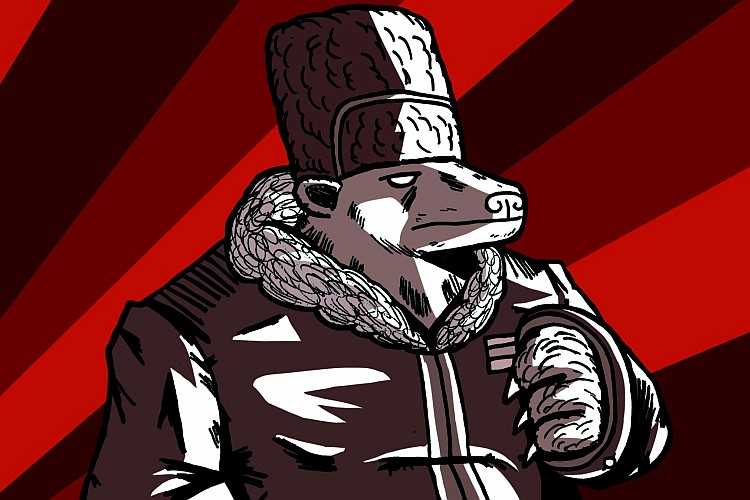 (★ Friends: So grateful to have received 44 donations over the past few weeks toward our server and support costs, covering about 92% of the current bill. Almost there, but we could use your help to cover the rest; if you wish, please donate here. Thank you. ★)
The latest news, notes and quotes from the worldwide Five-Ring Circus:
● Athletics ● The World Athletics Council offered yet another reprieve to the Russian Athletics Federation, after the Russian Minister of Sport promised that the $6.31 million in fines and costs related to the country's many doping offenses would be paid by 15 August.
During its prior Council meeting in March, World Athletics imposed a $10 million fine on the Russian Athletics Federation, with $5 million due on 1 July and the remainder suspended. In addition, there was $1.31 million in expenses from the continuing work of the Russia Task Force, for a total due of $6.31 million.
RusAF missed the payment and the Council appeared ready to call for the expulsion of Russia, save for a letter received from Russian Sports Minister Oleg Matytsin, a well-known figure in Olympic circles as the head of the FISU, the federation for university sports competitions.
From the Task Force report:
"This morning [30 July] a letter was received from the Russian Minister of Sport, Mr Oleg Matytsin, stating that the two outstanding RusAF invoices (in the amount of $5 million, for the fine instalment; and in the amount of $1.31 million, for the costs) will be paid before 15 August 2020.
"If payment is indeed received in full by that date, the Taskforce would be ready, if Council so wishes, to re-engage with the reinstatement process on the basis specified by Council in March 2020. If the promised payment is not received by that deadline, however, or if the promised plan is not provided and implemented properly thereafter, in the view of the Taskforce it will be time to expel RusAF from membership of World Athletics."
The report further recommended not only to expel the Russian federation if the fines and costs are not paid by 15 August, but to call a special Congress "as soon as possible" to vote on this question, and that no Russian athletes be allowed to compete internationally.
Even if the fine and costs are paid, the expulsion can go forward if the "RusAF Reinstatement Commission" – an all-Russian body tasked by World Athletics to design and implement a plan to install a doping-free environment into the sport in Russia does not file a detailed plan by 30 August and begin implementation by 30 September 2020 after review by the Russia Task Force.
If this program is implemented, then no more than 10 Russian athletes will be allowed to compete as neutrals in World Athletics Series events if approved by the World Athletics Doping Review Board. The ability of neutrals to compete at the Tokyo Olympic Games will be reviewed in December; this may be moot if the Russian appeal of World Anti-Doping Agency sanctions fails at the Court of Arbitration for Sport.
The Council could also require the Russians to pay the remaining $5 million of the fine at a future date, but for now, the next steps are up to the Russian Sports Ministry and the Russian federation. Wrote Task Force chair Rune Andersen (NOR):
"Over the last five years, the Taskforce has spent an enormous amount of time and effort trying to help RusAF reform itself and Russian athletics, for the benefit of all clean Russian athletes. The Taskforce has made itself available at all times to RusAF, and has responded expediently to all requests for help, but ultimately has seen RusAF achieve very little in terms of changing the culture of Russian athletics."
¶
In the meantime, the hoped-for Wanda Diamond League season is rapidly disintegrating, with cancellations of the two meets in China and the meet in Gateshead (GBR). What's left, at this point:
(1) 14 August: Monaco (MON)
(2) 23 August: Stockholm (SWE)
(3) 02 September: Lausanne (SUI)
(4) 04 September: Brussels (BEL)
(5) 17 September: Rome (ITA)
(6) 09 October: Doha (QAT)
¶
World Athletics also set up specific date windows for national championships from 2021-24; these are not mandatory on national federations, but will be clear of other major events so that star athletes do not have to choose between selection meetings and paydays.
The organizers of the 2021 World Cross Country Championships in Bathurst (AUS) have asked for a delay from the current 20 March 2021 date, owing to the possible travel-ban situation from the coronavirus pandemic.
● Cycling ● One of the saddest reports of the week came from Austria, where three-time Austrian Olympic cyclist Johann "Hans" Lienhart received a 10-year ban from the Austrian Anti-Doping Legal Committee for providing prohibited substances to his son.
The 60-year-old Lienhart, who competed in the Olympic road race and/or Team Time Trial in 1980-84-88, from provided Fabian Lienhart with EPO, testosterone and other drugs from at least December 2018 to February of 2019. Fabian, a two-time national champion in triathlon, was caught for doping and was banned for four years in February 2020.
● Football ● Swiss special prosecutor Stefan Keller has begun criminal proceedings against FIFA President Gianni Infantino concerning meetings held in 2017 regarding ongoing corruption inquiries that date back to when Infantino was the Secretary General of UEFA, the governing body for European football.
According to a statement from the Swiss Federal Council on Thursday, Keller "reached the conclusion that, in connection with the meetings between Attorney General Michael Lauber and the Fifa president Gianni Infantino and the Chief Public Prosecutor of the Upper Valais, there are indications of criminal conduct" and that there are "concerns [of] abuse of public office, breach of official secrecy, assisting offenders and incitement to these acts."
Keller also asked to be able to file charges against Lauber; a Swiss court determined that he had covered up the meetings and lied to his superiors, while the Attorney General's office was investigating corruption allegations in football.
A FIFA statement noted:
"FIFA, including the FIFA President, remains at the disposal of the Swiss authorities and will, as we have always done, cooperate fully with this investigation.
"'People remember well where FIFA was as an institution back in 2015, and how substantial judicial intervention was actually required to help restore the credibility of the organisation,' said the FIFA President earlier today. 'As President of FIFA, it has been my aim from day one, and it remains my aim, to assist the authorities with investigating past wrongdoings at FIFA. FIFA officials have met with prosecutors in other jurisdictions across the world for exactly these purposes. People have been convicted and sentenced, thanks to FIFA's cooperation, and especially in the United States of America, where our cooperation has resulted in over 40 criminal convictions. Therefore, I remain fully supportive of the judicial process, and FIFA remains willing to fully cooperate with the Swiss authorities for these purposes.'"
¶
The Bureau of the FIFA Council made good on Infantino's promises from June to distribute up to $1.5 billion in coronavirus relief to its 211 national federations. This is the third phase of FIFA's relief project and the one with the most direct impact:
"Grants: a universal solidarity grant of USD 1 million is being made available to all FIFA member associations, and an additional grant of USD 500,000 is being allocated specifically to women's football. In addition, a grant of USD 2 million is being made available to each confederation. The full amount will be made available by January 2021.
"Loans: all FIFA member associations will be able to apply for interest-free loans amounting to up to 35 per cent of their audited annual revenues. In the interest of solidarity, a minimum loan entitlement of USD 500,000 and a maximum loan entitlement of USD 5 million will be available. In addition, each confederation will have access to a loan of up to USD 4 million."
This is, of course, by far the largest distribution of funds to national federations by any of the International Federations.
● Gymnastics ● A steady stream of abuse allegations against young gymnasts has been surfacing, now in multiple countries on multiple continents. Beyond the well-known expose of the Larry Nassar crimes as a USA Gymnastics team physician, inquiries are now underway in:
● Australia
● Belgium
● Great Britain
● The Netherlands
● Switzerland
And the issue has been reviewed in Canada as well. Japan's Morinari Watanabe, President of the Federation Internationale de Gymnastique, issued a lengthy statement on Tuesday which included:
"I want to tell the gymnasts who have the courage to speak out that their voices matter.
"I want to tell them that it is never too late to get involved and to push for reform, at any level.
"When I became President of the FIG in 2017, just months after the Larry Nassar scandal came to light in the United States, I promised to undertake whatever was needed to avoid that such cases of massive sexual abuse could happen again in our sport. …
"In the wake of this affair, the FIG has established the Gymnastics Ethics Foundation to encourage anyone to report any form of rules violation, abuse and harassment, and to provide a safe, confidential mechanism to do so.
"The task was not easy, but today the Foundation is fully operational and is investigating several cases.
"As well as any form of physical violence clearly being intolerable, insults and threats have no place in any training hall. Whatever is at stake, Gymnastics must remain, above all, a fun sport to practice.
"More can be done to draw a clear separation between what is acceptable and what is not. The FIG is working on initiatives to that end. We all know plenty of positive tales in the sport. Those are the ones that need to be shared and replicated."
The countries where abuse has been reported are all democracies with considerable freedom-of-expression safeguards. What about abuse in other countries? Does the IOC have to put more pressure on the FIG to institute a change in culture?
● Games of the XXXV Olympiad: 2032 ● Sydney Morning Herald sports columnist Phil Lutton essentially lost his mind when Qatar sent a letter to the International Olympic Committee, asking for discussions about hosting the 2032 Olympic Games.
"Qatar bid should put Queensland's 2032 Olympic hopes on red alert" read the headline, followed by:
"The Queensland bid, which has been put on hold amid the COVID-19 crisis, was considered a clear front runner against possible bids from Indonesia, Spain, India and Germany, among others, before the Qatar Olympic Committee decided to add its name to the process.
"It could bring back nightmares for Australia when it comes to bidding for major global events. Qatar will host the FIFA World Cup in 2022 after winning a controversial ballot amid allegations of bribery and corruption. Australia also bid for the event and polled just one vote."
It's hard to see how Qatar can be a serious player since the Olympic Games need to happen in the Northern Hemisphere summer – July and August – to achieve maximum worldwide exposure on television, especially in the Americas and Europe. But the story did have some interesting comments about the importance of the Games from the omnipresent John Coates, the important IOC member in Australia and a confidant of IOC chief Thomas Bach (GER).:
"It provides tremendous stimulus, not just to high-performance sport. What an Olympic Games does is bring sport into the community and society again, and encourage people to practice at any level.
"At the AOC, we love it when our athletes win medals at the Olympic Games. But the target for us is to provide an opportunity for all of our sports to participate in the Olympics, particularly the smaller sports in this country.
"By hosting a Games here, you do stimulate the numbers of grassroots participation and that's very, very important."
More important than worrying about Qatar, certainly.
● The Last Word ● The worldwide sports schedule is now being impacted into 2022. In the last few days, Panama City (PAN) renounced its hosting of the 2022 Central American and Caribbean Games and Liverpool (GBR) said it could not host the Special Olympics National Summer Games in Great Britain in 2022.
The driver, once again, is the coronavirus pandemic, which is now not only a medical issue, but also stopping all marketing, sponsorship and ticket sales efforts. Expect more of these announcements as the months drag on before a vaccine is found and distributed.