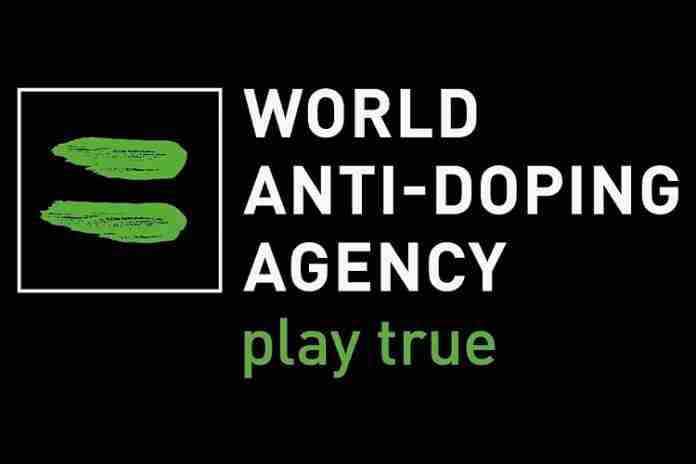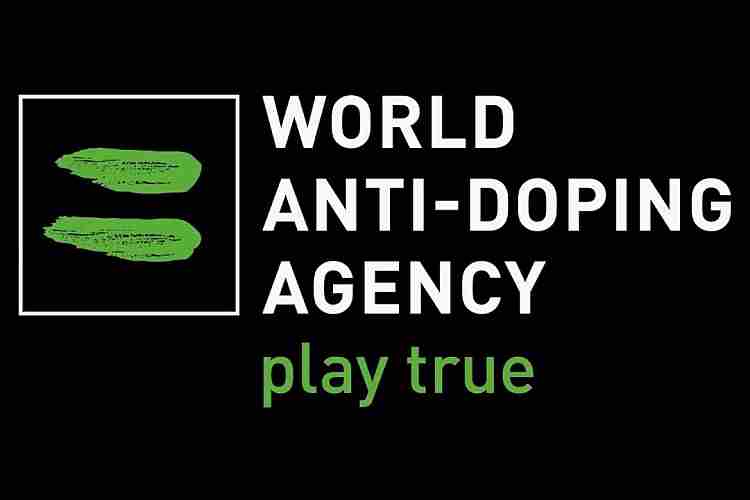 The latest news, notes and quotes from the worldwide Five-Ring Circus:
≡ SPOTLIGHT ≡
"Everything that we do is for you, to ensure a level playing field on which you can compete fairly and with confidence in the anti-doping system. I convey this message to all athletes of the world, not just to certain small, self-appointed groups that happen to shout the loudest. For me, all athletes are equally important and their dreams of success on the world stage are equally valid, no matter the sport they play or the language they speak.
"There are some who want to politicize anti-doping and turn it into a power struggle between certain factions or nations. But for me, it is important not to discriminate and we must not cede control to vested interests who want to place their organizations above others. When it comes to supporting athletes, it is crucial that we are equitable. A gap anywhere in the system is a problem for all of us and we must ensure that underfunded or lower profile regions of the world are not allowed to fall behind when it comes to protecting clean sport. I will not allow WADA to become part of anyone's political game."
That's Poland's Witold Banka, President of the World Anti-Doping Agency, in his year-end letter to athletes. He highlighted the governance and testing advances made during 2021 – such as the use of dried-blood-spot testing, the use of artificial intelligence and increased intelligence and investigations. But he also underlined how a clean-sport future must start:
"Anti-doping education is based on the principle that athletes start in sport clean and that the vast majority want to remain that way. When we are young and dreaming of winning an Olympic or Paralympic medal, we do not think about breaking the rules to do it. Instinctively, we know we want to win the right way. It is vitally important to protect and support the dreams of athletes as they strive to succeed in an ethical way that will allow them to enjoy their achievements long after they have retired, without having to lie or make excuses for what they did or how they did it.
"This is why the 2021 World Anti-Doping Code includes education in the prevention of intentional or unintentional doping, along with deterrence, detection, enforcement, and the rule of law. Education is a core component of any anti-doping program and was reinforced on 1 January 2021 through the introduction of the first International Standard for Education. This important Standard sets out the requirements that Signatories to the World Anti-Doping Code need to meet as it relates to education."
≡ THE 5-RING CIRCUS ≡
● XXIV Olympic Winter Games: Beijing 2022 ● The Beijing 2022 "playbook" for everyone else outside of athletes and teams, published on Monday, continues the Tokyo approach of maintaining distance between athletes and everyone else:
"To enable physical distancing, overall accreditation numbers have been reduced, venue operational plans adapted and access to venues restricted to what is strictly required for operational reasons"
and
"Keep a distance of at least two metres from athletes and one metre from other Games participants – There may be times when the distance between athletes and others is less than two metres, for example, on the Field of Play and in preparation areas. Beijing 2022, the IOC, the IPC and IFs will implement the necessary countermeasures."
Masks are required at all times other than when competing, eating, or giving interviews.
For news media, "Press and photo capacities in all Games venues have been adjusted to take into consideration the need for accredited press to maintain a distance of at least one metre from other individuals and two metres from athletes at all times."
This is the same approach as taken at Tokyo, and broadcasters will also be stringently controlled in the mixed zones and for interviews:
● "The use of a boom microphone (or an alternative suitable solution) will be mandatory in order to ensure the minimum two metre distance between athletes and interviewers is maintained."
● "On-air talent and the athlete/guest being interviewed may remove their masks during live presentations. When interviewing athletes/guests, on-air talent may remove their mask only if ensuring a distance of two metres from the athlete/guest is maintained. All other staff must wear a mask at all times, keeping a distance of at least one metre from staff and two metres from athletes/guests."
And entering the Main Media Center means:
"Your temperature will be detected automatically at the main entrance of the MMC and the entrance of media dining hall."
Restrictive? Yes. But not dissimilar to Tokyo, where conditions weren't so severe that media could not do their jobs. But it won't be easy.
¶
Reuters reported that Lithuania has confirmed its diplomats will not attend the Beijing 2022 Winter Games, with a debate in the European Union coming on Thursday.
France has said it would not participate in a "diplomatic boycott" of Beijing, but other European countries are divided and no clear decision is expected this week.
¶
Bill Guerin, the General Manager of the NHL's Minnesota Wild, was named by USA Hockey as the General Manager of the U.S. men's Olympic team for 2022. He will be assisted by Chris Drury, the President and General Manager of the New York Rangers.
Guerin was a three-time Olympian s a right winger in 1998-2002-2006, Guerin was inducted into the U.S. Hockey Hall of Fame in 2013 after scoring 856 career points (429 goals, 427 assists) during a 18-year career. He played with eight teams and won Stanley Cups with New Jersey and Pittsburgh.
But the road to Beijing is clouded by the Covid situation. ESPN reported:
"The [NHL Players Association] is concerned about a number of coronavirus-related issues with the Olympics. Any player with a confirmed positive test must produce two negative tests that are 24 hours apart or the quarantine period can last from three to five weeks. Where that would take place, and whether a player could leave China rather than quarantining there, is among the issues the NHLPA is waiting for clarity on."
Canadian star Connor McDavid of the Edmonton Oilers said Tuesday:
"It's obviously going to be a very fluid situation. There hasn't been a ton of information come out, and then there's that three-to-five week [quarantine] thing … it's kind of been floating around. Just trying to gather all the facts and information.
"Obviously, it's unsettling if that were to be the case when you go over there. I'm still a guy that's wanting to go play in the Olympics. But we also want to make sure it's safe for everybody, and for all the athletes, not just for hockey players."
¶
German speed skater Claudia Pechstein, 49, appears ready to compete in her eighth Olympic Winter Games after her qualifying performance in the Mass Start event at the ISU World Cup in Calgary last weekend.
Pechstein has won nine Olympic medals in her career (5-2-2) which began in 1992. She grew up in East Germany, but made her first Winter Games with the combined team in Albertville, winning medals in 1992-94-98-2002-06. She missed the 2010 Winter Games due to a two-year doping suspension (2009-11), which she fought ferociously, but lost. She returned to competition in 2011 and competed in the 2014 and 2018 Winter Games, and now appears set for 2022.
● Games of the XXXIII Olympiad: Paris 2024 ● Agence France Presse reported on a behind-the-scenes issue for the 2024 Games: the ubiquitous presence of Chinese tech giant Alibaba in the Games. As a TOP sponsor of the International Olympic Committee, Alibaba will provide the worldwide distribution of the international television coverage of the Games, but if it provides the accreditation system for Paris, it will have access to the "personal and contact details of the tens of thousands of people who are accredited for the Games will be housed in the Alibaba cloud.
"These would include data from the authorities, such as the police, which is a tough one for the French Interior Ministry to swallow."
AFP quoted comments from Guillaume Poupard, director general of the National Agency for the Security of Information Systems (ANSSI), including, "There is a fight. We are battling away and explaining that for security reasons, including personal data, this is not possible."
There seems to be little doubt that any data which Alibaba hosts will be available to the Chinese government. Discussions are continuing.
● International Paralympic Committee ● During its 20th General Assembly, the International Paralympic Committee approved its new constitution, drafted over a three-year period and confirmed by a 123-5 vote.
As a part of its growth as the leader of the worldwide Paralympic Movement and owner of the Paralympic Games, the IPC will "cease acting as an international federation for the 10 IPC Sports through a managed exit process." More:
"An aspiration for the 10 IPC Sports to separate from the IPC by the end of 2026. To manage this process and ensure the continued success of the sports, a new internal division called the World Para Sport Unit will be established. It will be operationally independent of the IPC with its own Board and staff."
Observed: This will be interesting, and it is worth noting that there was no mention of any of the Olympic-sport International Federations absorbing the responsibility for governing Paralympic sport as well. This will not be an easy process, and could – in the shortest term – be a challenge for the Los Angeles organizers in 2028 to deal with a set of new Paralympic "federations."
● Athletics ● The controversial Wanda Diamond League final-round field-event format has been modified after "consultation with athletes." Wednesday's announcement explained that instead of having only the top three performers at the end of five rounds compete in the sixth round, with the sixth-round performance to determine the event winner:
"The new approved format will see the best throw or jump from the entire competition, not just the Final 3, win the event. The second-best performance will take second place and so on through the rest of the athletes and places.
"To build drama and additional excitement into the competition and assist with event logistics and presentation, the 'best' performing athletes will compete at the start of each round, not at the end.
"There will be a short break after the first five rounds, before [only] the Final 3 compete [in round six] and any 'live' Field and Track events will be stopped for the duration of the Final 3 competition so broadcasters can focus on the head-to-head competition."
Observed: So instead of having a steady order through the first three rounds, and then for rounds 4-5, the leaders are shuttled to the start of the order. So, does this scenario mean that an athlete seeded last who goes into the lead would then jump or throw immediately again, as the leader at the start of the next round? How do you follow this? How do you keep track?
Tweeted long jump legend Carl Lewis: "Break something, half fix it, and claim it's fixed. This is so silly and doesn't fix anything. Performances will still suffer and the audience will still be confused. Athletes just need to skip these events until they come up with a crowd and athlete friendly system."
● Basketball ● USA Basketball named Minnesota Lynx coach Cheryl Reeve as the USA National Team head coach for 2021-24, in advance of preparations for the 2022 FIBA World Cup and the 2024 Olympic Games in Paris.
Reeve takes over for Dawn Staley, who coached the American women to their seventh straight Olympic gold in Tokyo during the summer. Reeve was an assistant coach for the U.S. team at the 2014 and 2018 FIBA World Cups and the 2016 and 2020 Olympic Games and has won four WNBA titles with the Lynx in 2011-13-15-17. She was the WNBA Coach of the Year in 2020.
¶
Although not yet announced, reports indicate Golden State Warriors coach Steve Kerr will take over for Gregg Popovich as the coach of the U.S. men's team through 2024. Kerr served as an assistant coach with Popovich at this year's Tokyo Games, where the U.S. team improved game-by-game and eventually defeated France for the gold medal.
Kerr's assistants are expected to include Phoenix Suns coach Monty Williams (an assistant on the 2016 Olympic staff), Miami Heat coach Erik Spoelstra and Gonzaga coach Mark Few.
● Football ● "The U.S. Soccer Federation and the U.S. Women's National Team have reached a deal to end the current allocation system and to extend the no-strike/no-lockout agreement under our current collective bargaining agreement through at least March 31, 2022."
Monday's announcement also ends the USSF "allocation system" with the National Women's Soccer League in which the federation paid the NWSL salaries of players also on the national team. This helped to prop up the league, but with women's clubs springing up in Europe – and paying more – the change allows players to sign anywhere. Said the U.S. Women's National Team Players Association in a statement:
"Dissolving the USSF-supported NWSL Allocation system means that, going forward, USWNT Players will have no restrictions as to the league in which they play club soccer. Players who choose the NWSL will sign directly with the NWSL / an NWSL Club and will be employed by the NWSL, therefore becoming members of the NWSLPA."
As the USSF's collective bargaining agreements with the men's and women's national team are both up, the federation also noted:
"We now continue negotiations with both of our Women's and Men's National Teams for new CBAs. We're scheduled to meet with the USWNT today to continue economic discussions around the identical offers that we presented to both the USWNT and USMNT on September 14. We continue to wait on the USMNT Players Association to do the same and hope to soon work directly with USMNT players to get a deal done. We have much work ahead of us but are nevertheless hopeful that we'll soon reach agreement."
¶
The U.S. Women's National Team filed its written appeal of the summary judgement against it in its long-running equal-pay lawsuit decided in 2020. Oral arguments before the U.S. Ninth Circuit Court of Appeals may come next March.
● Triathlon ● Too many doping cases in Russia has led to a one-year sanction against the Russian Triathlon Federation by World Triathlon.
The Russian news agency TASS noted that "Three Russian triathletes were earlier slapped with suspensions over doping abuse. They are Alexander Bryukhankov (three-year ban), Igor Polyansky (three-year ban) and Vladimir Turbayevsky (four-year ban)."
World Triathlon's sanctions include testing of all Russian triathletes, an education plan for Russian athletes and coaches, a refund of all prize money won by suspended Russian athletes, a ban on organizing any World Triathlon or European championship events in 2022 and "Russian Triathlon Federation officials must resign from any World Triathlon and European bodies for the period of one year."
≡ SCOREBOARD ≡
● Boxing ● The USA Boxing National Championships finished over the weekend in Shreveport, Louisiana, with 2019 Worlds Lightweight bronze medalist Rashida Ellis – also a Tokyo Olympian – winning her weight class by a 5:0 decision at 60 kg (132 lbs.) over Faith Mendez.
Defending their 2020 titles successfully in the women's division were Esmeralda Gonzalez (48 kg), Jennifer Lozano (54 kg) and Morelle McCain (70 kg).
The men's division had all-new champions, with all decisions on points except for Demetriuis Reed's win by referee-stops-contest at 2:14 of the second round in the 203 lb. final over Ali Almajdi.
● Handball ● The IHF Women's World Championship in Spain is into the playoff round now, with France, Denmark and Spain taking perfect, 8-0 records into the playoffs and the Danes and Spanish already advanced to the quarterfinals.
After cutting from 32 teams to 24 in the first round, the Main Round had four groups with the top two advancing to the playoffs. France, Denmark and Spain won their groups at 5-0 with Norway at 4-0-1.
The playoffs began on Tuesday, with Norway defeating Russia, 34-28; Spain edging Germany, 26-21; and Denmark getting by Brazil, 30-25. France defeated Sweden, 29-26.
In the semis, France (9-0) will face Denmark (9-0) and Norway (8-0-1) taking on Spain (9-0). The Spanish were the runner-ups in 2019, and France defeated Norway in the 2017 final. Denmark last appeared in the final four in 2011, when it placed fourth.
Sweden's Nathalie Hagman is the leading scorer, with 62 goals in 79 shots!
● Swimming ● The World 25 m (short-course Championships begin tomorrow (16th) in Abu Dhabi (UAE), with 943 athletes from 183 countries registered to compete.
Swimming World Magazine noted that "Seven swimmers who won Olympic gold medals in Tokyo are entered in the meet: Tunisia's Ahmed Hafnaoui (men's 400 freestyle), Canada's Maggie MacNeil (men's 100 butterfly), Great Britain's Tom Dean (men's 200 freestyle), the USA's Lydia Jacoby (women's 100 breaststroke), China's Zhang Yufei (women's 200 butterfly), South Africa's Tatjana Schoenmaker (women's 200 breaststroke) and China's Wang Shun (men's 200 IM)."
The U.S. has a 27-member team entered, including stars Michael Andrew, Melanie Margalis, Carson Foster, Tom Shields, Jacoby and others. This is a young team; veterans such as Caeleb Dressel, Katie Ledecky, Lilly King and Simone Manuel are not entered.
The meet can be seen on NBC's Olympic Channel, generally from 9-11 a.m. Eastern time.
● Weightlifting ● The IWF World Championships are continuing in Tashkent (UZB), with American lifters taking their first two medals.
Meredith Alwine, 23, won the women's 71 kg class, in her second Worlds appearance. She finished sixth in 2018, but came from 10th after the Snatch to place first in the Clean & Jerk segment and first overall at 235 kg total. She's fifth American women's World Champion, beating Britain's Sarah Davies by one kg (234 kg total), with Patricia Strenius (SWE) third (231 kg).
In the women's 76 kg, South Korea's Min-ji Lee started only fourth after the Snatch, but won the Clean & Jerk to take the overall title, 244 kg to 243 for American Mattie Rogers and 242 kg for Russian Iana Sotieva.
Rogers, 26, was third in the Snatch (107 kg) and second in the Clean & Jerk (136 kg) to earn silver, her fourth straight medal in the IWF Worlds. She is the first American to medal at four straight World Championships in 27 years since Robin Byrd-Goad did it from 1991-94.
Ukraine's Alina Marushchak dominated the women's 81 kg division, winning the Snatch and Clean & Jerk to finish with a gold-medal total of 248 kg, well ahead of runner-up Valeria Rivas of Colombia (239 kg).
In the men's lifting, Korea's Dong-ju Yu won the 89 kg class at 371 kg, winning the tie-breaker with home favorite Sarvarbek Zafarjonov (also 371 kg). Both were just one kg up on Georgia's bronze medalist, Revaz Davitadze.
Colombia's Lesman Paredes won at 96 kg (400 kg total) over Olympic winner Fares El-Bakh (QAT: 394 kg) and Iran's Rasoul Motamedi won the 102 kg class at 397 kg, ahead of Korea's Yun-seong Jin (396 kg).
The competitions continue through Friday.
You can receive our exclusive TSX Report by e-mail by clicking here. You can also refer a friend by clicking here, and can donate here to keep this site going.
For our 743-event International Sports Calendar for 2021 and beyond, by date and by sport, click here!