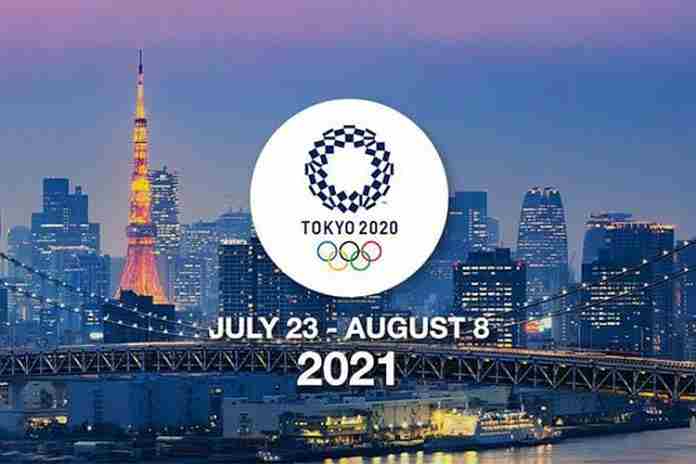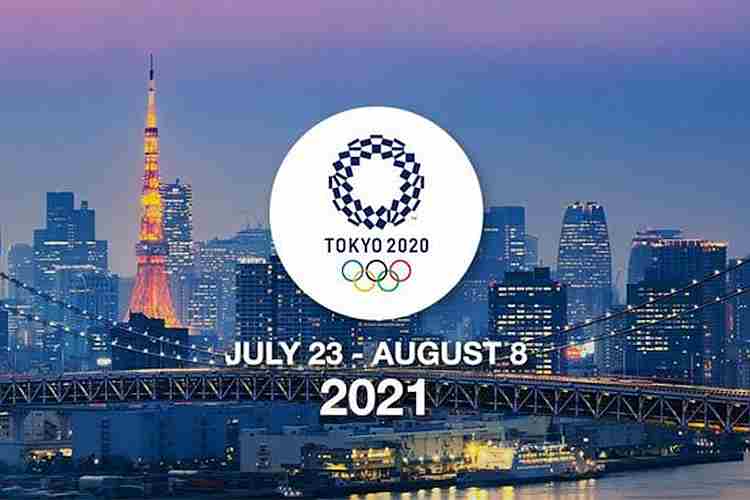 The latest news, notes and quotes from the worldwide Five-Ring Circus:
● Games of the XXXII Olympiad: Tokyo 2020 ● A government panel indicated that foreign spectators may be allowed to enter Japan for next summer's Olympic Games from countries where the coronavirus is less prevalent.
Kyodo News reported:
"The government plans to draw up guidelines for spectators that include requiring them to wear face masks, carry out thorough disinfection and banning them from talking too loudly.
"It is looking at punitive measures for violations, such as denying entry or ejection from venues, the panel said."
The decision on which countries and how many people is not expected to be made until next spring.
● NCAA ● Although hardly authoritative, ESPN posted a story on 9 November which projected possible earnings for college athletes, based on comments from "experts," who were primarily from companies which are in the nascent business of promoting name, image and likeness income.
The earning estimates were broken down into four scenarios:
● All-American Athlete: Based on large social-media followings, earnings are estimated at $500,000-$1 million annually.
● Olympic Athlete: $15,000-$75,000 annually, based on social-media following, such as "Promoting or endorsing a product via a YouTube channel, Twitter post or Instagram account can be worth nearly $2,000 per post for an athlete of that caliber in a non-revenue sport with 150,000 followers."
● Revenue Athlete: $5,000-20,000 annually, based on social-media following.
● Non-Revenue Athlete: $1,000-$3,000 annually, based on social-media following.
All of the projections were made on the basis of social-media standing, but there are also opportunities for autographs, personal appearances and other options. But as shown, it's much better to be a basketball or football player than a water polo star.
● World Anti-Doping Agency ● The World Anti-Doping Agency (WADA) held meetings of its Executive Committee and Foundation Board over 11-12 November, focusing on governance reform, including
"Of the 70 reform recommendations made by the WADA Governance Reforms Working Group in November 2018, all have now been actioned to some degree – the vast majority having been fully implemented. In particular, WADA now has an independent President and Vice-President, there is at least one athlete and one representative of National Anti-Doping Organizations (NADOs) on each Standing Committee (except for the independent Compliance Review Committee as it relates to NADOs), and there is a limit of three terms of three years each for members of the ExCo, Board and Standing Committees."
WADA has asked its Athlete Committee to recommend ways to increase the athlete voice, but these have not yet been delivered.
There was good news on the budget front, with an approved 2021 plan for $43.4 million, an 8% increase from 2020.
¶
Prior to the WADA meetings, Institute of National Anti-Doping Organisations (iNADO) chief Jorge Leyva (MEX) issued a statement which included:
"In our field [of] anti-doping, there is still work ahead of us to give athletes the recognition they deserve. The World Anti-Doping Agency announced that it will develop a model that one day would allow athletes to hold voting rights within their structure. Given the implications of anti-doping to their careers and private lives, giving athletes a seat at the decision table in WADA must be a top priority. Equally, International Sport Federations, National Governing Bodies of Sport, and not last National Anti-Doping Organisation must also continue to work to integrate athletes into their structures."
This was the latest – and one of the loudest – calls for WADA reform, especially in the area of athlete representation on its Board and committees.
The U.S. Anti-Doping Agency also posted a similar call on behalf of itself and other anti-doping organizations:
"WADA's major stakeholders unite to call yet again for substantive change and meaningful reform at WADA. Athletes bear all of the anti-doping testing, and National Anti-Doping Organizations carry out a majority of it, yet neither are properly represented in WADA's governance nor the review of it. While WADA says its priority is in engaging and empowering athletes, the Agency still does not give them the place they deserve.
"We all will benefit from a stronger and more effective WADA that builds trust with athletes and effectively carries out its mission. WADA's standing can only be improved through meaningful reforms that embrace both independent athlete representatives and NADOs as essential components of global anti-doping governance."
● Athletics ● The North American, Central American and Caribbean Confederation (NACAC) has asked for additional review of the 20 October arbitration decision that revoked a sanction issued by the Athletics Integrity Unit against Salwa Eid Naser (BRN), the 2019 World Champion in the women's 400 m.
Naser was suspended by the Athletics Integrity Unit on 5 January of this year for a combination of three filing or "whereabouts" failures during a 12-month period. The appeal identified some misunderstandings of instructions and locations on one of the tests that was not carried and determined that one of the cited missed tests was not to be held against her. So, no sanction.
Shaunae Miller-Uibo (BAH), the 2016 Olympic 400 m gold medalist and runner-up to Naser at the 2019 Worlds, protested the decision, stating
"It's with the international federation and the integrity unit that was assembled to protect this sport. In my opinion, the World Athletics and the Athletics Integrity Unit (AIU) were caught with their hands in the cookie jar as it pertains to this case. I was interested to see how this turn of events would transpire.
"I think this strengthens the need for an independent body to serve alongside the World Athletics appointed athlete representatives. With the independent athletes' body, more accountability will be given as we try our best to rebuild trust and integrity in our beloved sport. … I cry foul play and I believe there is a deeper explanation on how the World Athletics along with the AIU allowed this to carry on to this extent."
● Football ● The U.S. Men's National Team played for the first time since February, dominating possession but unable to score in a 0-0 tie with Wales in Swansea's spectator-free Liberty Stadium.
The U.S. ended with 61% of the possession and pressed forward multiple times, generating seven total shots to just four for the Welsh.
The best scoring chance was actually by Wales' Brennan Johnson, who hit a right-footed screamer in the 63rd minute, saved cleanly by U.S. keeper Zach Steffen. A try by Konrad de la Fuente for the U.S. from the right side of the goal in the 33rd minute went too high and sailed well over the Welsh goal. Lots of action, but no results.
The U.S. will play Panama on Monday (16th), but in Wiener Neustadt, Austria.
● Gymnastics ● Only a small matter in the larger scheme of things, but USA Gymnastics was authorized by the U.S. Bankruptcy Court for the Southern District of Indiana to move from its current offices to a new headquarters, smaller in size, but with considerable cost savings.
The current, 17,000 sq. ft. office lease will end on 31 December 2020, and the Court approved a new sublease arrangement in a different building, extending as far as 30 April 2026 at a savings of about $190,000 annually vs. a total cost of $360,000 in the current facility. According to the court documents, "The Debtor will invest that money in its initiatives to enhance athlete safety and wellness."
A minor savings in the overall context of the USA Gymnastics bankruptcy proceeding, but a positive sign that the federation is trying to conserve resources.
● Shooting ● Amidst the election-season brouhaha in the U.S. over blocking or deletions of social-media posts on platforms like Facebook and Twitter, the International Shooting Sports Federation (ISSF) has been having its own tug-of-war with Facebook, on which it has about 615,000 followers.
On 5 November, the ISSF Facebook page was deleted without warning, resulting in a considerable uproar and requests to the social-media platform for restoration.
A story in the Times of India noted "Posts related to guns and ammunition can be one of the reasons for the deletion of the ISSF page. As per their policy, Facebook prohibits promotion of 'firearms, ammunition, weapons of any kind, fireworks and explosives and ads promoting the brandishing of firearms'." Inquiries from the ISSF to Facebook received no response.
On 11 November, the page came back; the ISSF posted a note that included
"Dear friends, we are glad to inform you that with your help we returned our page on the Facebook!
"We would like to thank you for all your support which we have all these days!"
There was no indication of any communications from Facebook about why the site was deleted or reinstated.
● Swimming ● The Toyota U.S. Open will take place from 12-14 November, but at nine different locations (all long-course), with the results aggregated to create final standings.
The schedule follows the usual format and the normal $1,500-1,000-500 prize money will be awarded for the top three finishers. It's the first "national" event for USA Swimming in months and while not a showcase for some of the nation's top performers – those in Budapest for the International Swimming League – it's an opportunity to compete, even if on a local level. Stars such as Ryan Lochte, Regan Smith, Carson Foster and Nathan Adrian are all expected to compete in various locations.
¶
The ISL semifinals are on schedule for this weekend in Budapest in the short-course pool at the Duna Arena. On Saturday and Sunday (14-15 November), defending champion Energy Standard (Paris) will compete against the New York Breakers, Tokyo Frog Kings and the London Roar.
On Sunday and Monday (15-16), the undefeated Cali Condors – led by American superstars Caeleb Dressel and Lilly King– will try to hold off Team Iron, the Toronto Titans and and the L.A. Current. The final will be on 22 November.
Television coverage in the U.S. will be on the CBS Sports Network.
● Triathlon ● The coronavirus pandemic made a shambles of the International Triathlon Union's elite-class schedule for 2020, with just one World Series race held, four World Cups and three European Cup races.
But those seven formed the basis for the final 2020 triathlon world rankings, with the three best finishes counting in the point totals.
The 2020 World Champion, France's Vincent Luis, topped the men's rankings with 2,000 points, followed by Jelle Geens (BEL: 1,647) and reigning Olympic champion Alistair Brownlee (GBR: 1,426). The top American was Kevin McDowell in 11th (816).
The women's rankings showed a tie between Bermuda's Flora Duffy and World Champion Georgia Taylor-Brown at 1,925, with American Katie Zaferes third with 1,300 points.
● The Last Word ● Great salute to two of the greatest Florida athletes ever – World Champion swimmer Dressel and World Champion hurdler Grant Holloway – by Shelby Granath on Twitter:
"Oh wow one year ago I referred to 2 of the greatest @FloridaGators student-athletes of all time as "surf & turf"
"How was I allowed to host a show?
"@caelebdressel and @Flaamingoo_ I miss you both like crazy #GoGators"
Granath was a host on GatorVision TV and had them both on a football pre-game program at Ben Hill Griffin Stadium, and is now a editor/anchor working with the Baltimore Ravens of the NFL.
You can receive our exclusive TSX Report by e-mail by clicking here. You can also refer a friend by clicking here, and can donate here to keep this site going.
For our 526-event International Sports Calendar from October 2020 to June 2021, by date and by sport, click here!