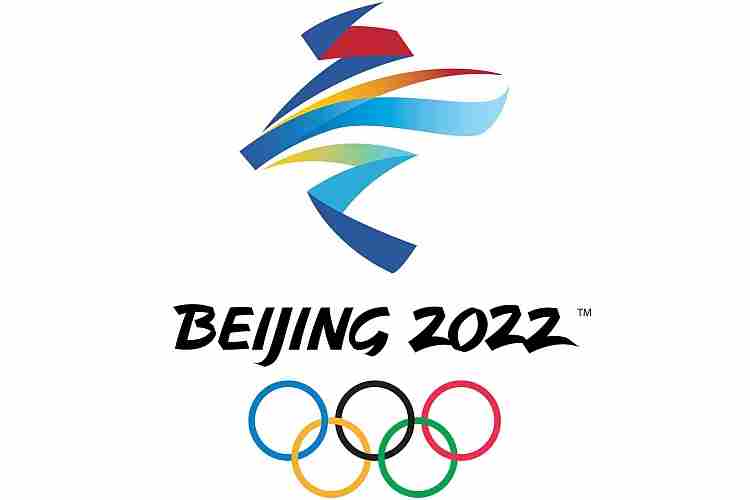 (Friends: As you know, TheSportsExaminer.com is a free site, but we still have expenses, for hosting and technical support. Our semi-annual bill has arrived, and if you value what you read here, perhaps you can donate to help with the costs. Thank you.)
The latest news, notes and quotes from the worldwide Five-Ring Circus:
● XXIV Olympic Winter Games: Beijing 2022 ● Canada's Dick Pound, the senior member of the International Olympic Committee, told Reuters this week that
"Taking the political side out of it for the moment say there is a COVID problem in July and August next year in Tokyo, it is hard to imagine there is not going to be a knock-on effect in the same area five months later."
The Beijing '22 organizers have been in the shadows since the attention has all been on Tokyo 2020 (2021) due to the coronavirus pandemic worldwide. But there are multiple scenarios in which a 2022 Winter Games might not be possible, or – following the Tokyo precedent – moved back a year.
But it's a little early to think about it now. Said Pound:
"Beijing is really not on the table at the moment and I think it would be an unnecessarily complicated thing to bring that in because we simply do not know about it yet."
● International Olympic Committee ● The IOC Executive Board certified the candidates for election this Friday when the full memberships meets online.
There are two Vice President slots open and two candidates: Australia's John Coates – a close confidant of President Thomas Bach (GER) – and Singapore's Ser Miang Ng. The retiring Vice Presidents are Turk Ugur Erdener – head of World Archery – and Juan Antonio Samaranch, Jr. (ESP), both of whom were elected in 2016.
American Anita DeFrantz, elected in 2017, will be elevated to first Vice President, meaning she will be first in line of succession to Bach, for one year. Bach is up for a second term (of four years) in 2021 and is expected to the re-elected easily.
● Athletics ● "The Athletics Association aims to engage in positive dialogue with the sport's governing body, World Athletics, and their own athletes' commission, but will of course hold World Athletics to account when necessary and challenge them if they are not acting in the best interest of the athletes."
That's from Thursday's news release, announcing the launch of The Athletics Association, which has been in formation since last year after the trimming of several events from the Wanda Diamond League program.
Those events included the triple jump and steeplechase, so it should not be a surprise that the head of the group is Olympic and World Champion Christian Taylor (USA), a triple jumper and Emma Coburn (USA), a World Champion in the steeple.
There are five "initial objectives," including changing the Diamond League back, "gain a seat at the table with World Athletics to command real involvement," create a welfare charter, create a membership package by January 2021 and present innovative ideas for growth in the sport.
Of the member package, the release states "The non-profit Athletics Association has been busy developing a number of support services and member benefits for athletes, including a hardship grant fund, training courses, and discounts on products. Details of the full annual membership package will be announced ahead of the full roll-out in January 2021."
The group is governed by a 24-member board, which has positions for five continents and five event groups. Of the initial 24 members, six are from the U.S. (25%); Australia, Great Britain and New Zealand have two each and no other country has more than one.
¶
American sprinter Deajah Stevens received an 18-month ban for whereabouts failures from the Athletics Integrity Unit Disciplinary Tribunal.
The decision noted that Stevens, who finished seventh in the 2016 Olympic 200 m in Rio, missed tests on 21 February, 18 August and 25 November 2019. Stevens did not dispute the first missed test, said her mobile phone battery had expired before the second test (so the doping control officer could not contact her) and did not hear the doorbell ringing. The third missed test came due to a changed phone number which the doping control officer was not provided with.
The panel felt, however, that the AIU's processing in this case was slow and reduced the normal two-year penalty to 18 months, beginning 17 February 2020 to 16 August 2021.
This decision is appealable, but as it stands, Stevens would be ineligible for the Tokyo Games in 2021.
● Cycling ● The organizers of the Tour de France, currently hoped to be held from 29 August-20 September, are working on multiple scenarios to control spectators and others from the riders in order to hold the race.
Some have been implemented before, including reduced traffic around the climbing stages, but could be expanded to possibly requiring spectators to wear masks, very limited access to anyone not part of a team at the starts and finish lines and fewer cars on the routes. But a ban on spectators is not part of the plans as of now.
A test of the stronger measures is expected during the Criterium du Dauphine, scheduled for 12-16 August.
● Football ● The match schedule for the 2022 FIFA World Cup was announced, with four games to be played on each of the 12 days of the group stage.
The tournament will be the latest ever held, from 21 November to 18 December, with Round of 16 matches held on four consecutive days after the group matches end, meaning 16 straight days of at least two matches.
There will be two rest days prior to the quarterfinals, semifinals and medal matches, with the entire program concluded in 28 days. The compact schedule is possible because of the close proximity of all of the sites, with no air travel required for teams to move between matches.
● Skiing ● The Federation Internationale de Ski (FIS) released its 2019 financial report showing CHF 35.44 million in revenue and CHF 21.09 million in operating expenses (1 CHF = $1.06).
That good news was compounded by a rise of CHF 4.15 million in investments and with a small tax-adjustment gain, the year ended with the federation CHF 18.72 million to the good.
FIS now has CHF 68.80 million in reserves and actually has considerably more than that, since it received its $44,338,644 share of television income from the 2018 Olympic Winter Games from the IOC, and only shows one-quarter of this amount in each year of the quadrennial.
(FIS, the International Skating Union and the International Ice Hockey Federation each receive an equal share from the IOC from the Winter Games broadcast revenues. The other winter federations receive half as much.)
As far as its own programs go, FIS showed a surplus of CHF 3.71 million from its Alpine World Cup program, but losses in Cross Country, Nordic Combined, Freestyle and Snowboard. This was due, according to the report, to a lack of a timing and data sponsor for these programs.
There were, on average, 38 people on staff at FIS during 2019.
● Skating ● The International Skating Union has also released its 2019 financials, with CHF 39.64 million in revenue (also using a one-quarter share of the IOC TV deposit) and CHF 39.12 million in expenses. That meant a small surplus of CHF 526,860 for the year, but was bolstered by CHF 7.44 million in investment gains; most of that was transferred to reserves so the final surplus for the year was CHF 2.01 million.
The ISU moved CHF 5.00 million "to reserve for crisis situation," indicating an awareness of the coronavirus situation and a possible collapse of future IOC revenues. The report included:
"For the next two to three years, the many commercial contracts in place are expected to ensure a reasonably stable situation. In the medium and long term however, the world-wide recession triggered by COVID-19 clearly points towards complicated income perspectives which will call for an intensified effort to secure income at previous levels and to spend the available funds in an efficient and prudent manner in the event there is a situation where reductions for certain activities will become necessary."
There isn't too much to worry about, however, as the ISU is one of the richest federations, holding reserves of CHF 265.56 million (not included the CHF 5 million above), or almost four times as much as FIS (in U.S. dollars, about $281.19 million). Wow!
● Swimming ● Kyodo News reported that the Tokyo 2020 organizers "plan to alter the course for the open water races at next year's postponed Summer Games due to predicted changes in the tide level."
Enormous concern had been registered over the very high water temperatures at the planned Odaiba Park site, but any change had been resisted by the organizing committee as well as FINA. However, the tidal conditions forecast for the event dates in 2021 show a lowered water depth of as much as three feet in some areas.
The new site is expected to be elsewhere along Tokyo Bay.
● The Last Word ● UCLA announced an amazing, nine-member class of 2020 to its Hall of Fame, including six Olympic medal winners!
The group includes softballer Keira Goerl (two-time NCAA champion), Lauren (Cheney) Holiday (women's soccer: 2008 & 12 Olympic gold medalist), Kevin Love (men's basketball: 2012 Olympic gold), Mike Powell (track & field: 1988 & 1992 Olympic silvers), Noelle Quinn (women's basketball), Dave Roberts (baseball), Tasha Schwikert (gymnastics: 2000 Olympic bronze medalist), Russell Westbrook (men's basketball: 2012 Olympic gold medalist) and Adam Wright (men's water polo: 2008 Olympic silver medalist).
It's a pretty amazing group; UCLA's Olympic history is one of the best in the nation: 424 Bruins have made 687 appearances from 1920-2016 and won 261 medals (133-66-62). UCLA had 36 participants in Rio in 2016.
Induction ceremonies will be announced at a later date.