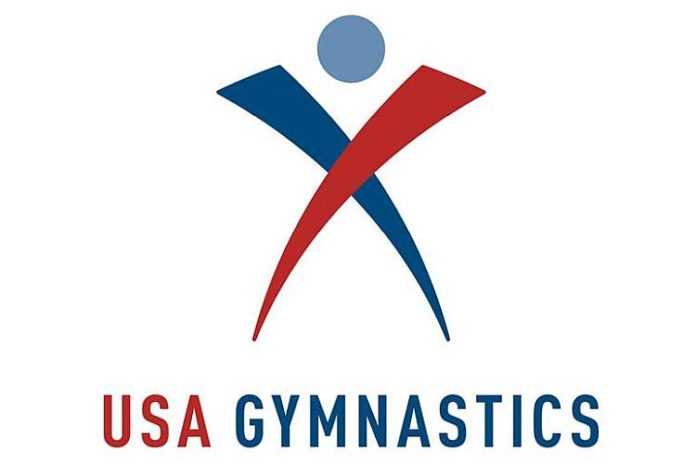 The latest news, notes and quotes from the worldwide Five-Ring Circus:
● Games of the XXXIII Olympiad: Paris 2024 ● The Monnaie de Paris – French Mint – announced its coin and collectibles program for the 2024 Olympic Games, with multiple items released on Tuesday (21st):
● A first-ever hexagonal coin – "reflecting the shape of France itself" – depicting a "running Marianne" on the obverse and the Eiffel Tower on the reverse in gold (€250 face value: 15,000 made) and silver (€10: 100,000 made).
● A series of €2 commemoratives for 2021-22-23-24, also depicting Marianne running; each will be offered in 100,000 Brilliant Uncirculated condition and 10,000 in Proof Quality.
● Medallions celebrating the Olympic and Paralympic Games, issued in 50,000 pieces for the Olympic version and 15,000 for the Paralympic edition at €9.50 each.
The Paris organizers noted that about 60 companies have or will have licenses to produce souvenir merchandise for the Games about 10,000 products to be offered in all.
● Games of the XXXIV Olympiad: Los Angeles 2028 ● Even though surfing and skateboarding aren't yet on the program for the 2028 Games, the City of Huntington Beach unanimously passed a resolution to try and become the site for those two sports and the cycling BMX events.
BMX is already on the program and has been placed at the temporary Long Beach sports park facility; surfing and skateboarding would have to be proposed by LA28 and accepted by the IOC to be added to the Games. And Huntington Beach is far from the only interested area for these events.
● Games of the XXXVI Olympiad: 2036 ● There is considerable confusion in Madrid about intentions to bid for the 2036 Olympic Games. Mayor Jose Luis Martinez-Almeida (People's Party) stated that the city is not bidding for the Games, after Vice Mayor Begona Villacis (Citizens Party) announced that it would.
A statement from the Mayor's Office included:
"The City Council has not made the decision to formally present the candidacy for the Olympic Games in 2036.
"We have to be very cautious. There have been three candidatures (2012, 2016 and 2020) in which we have not obtained the seat and it is essential that we have a minimum guarantee of success and that only part of the unity of the institutions and the complicity with the people of Madrid."
A 2030 Winter Games bid from Barcelona and the Pyrenees region is ongoing, but is also subject to conflict within the areas and with the Spanish government and Catalonia, where separatist politicians are suggesting the region could be independent by then.
Infighting is not likely to endear either bid to the International Olympic Committee.
● United States Olympic & Paralympic Committee ● The USOPC posted a directive that requires Covid-19 vaccinations for all employees and for athletes competing for the U.S.
All USOPC employees must be vaccinated by 31 December; all new USOPC staff must be vaccinated by 1 November in order to start, and "By Dec. 1, 2021, athletes must also have submitted proof of vaccination to the USOPC or have been granted an exemption as a condition of participation at future USOPC delegation events, such as Olympic and Paralympic Games, Pan and Parapan American Games and Youth Olympic Games."
There is a process for exemptions for limited circumstances; a Q&A section on the USOPC Web site explains why the need for this decision now:
"Unfortunately, this pandemic is far from over. The vaccination requirement will increase our ability to create a safe and productive environment for Team USA athletes and staff in Beijing."
¶
On 30 October, the U.S. Congress will have the power, under the Empowering Olympic, Paralympic and Amateur Athletes Act of 2020 to de-certify any U.S. National Governing Body or to remove the sitting Board of Directors of the USOPC.
The Congress can do this by a Joint Resolution alone, but the results could lead to a suspension of the USOPC by the International Olympic Committee.
On Wednesday, the IOC dispatched a letter to the Pakistan government and the Pakistan Olympic Association that "it will not accept any undue interference from any third parties in the internal governance of the NOC."
Further, the letter noted that the Pakistan Olympic Association itself is the only body allowed to "elect or dismiss the members of the POA Executive Board according to the NOC's statutes and the Olympic Charter."
Conflict between the POA and the Pakstani government has been an ongoing issue for years, but the IOC's continued vigilance is a guarantee that a move by the U.S. Congress against the USOPC could be disastrous.
● Sports Medicine ● The IOC's guidelines on transgender participation in the Games will not be updated until after the 2022 Winter Games.
IOC Medical Director Dr. Richard Budgett (GBR) told the Council of Europe's Enlarged Partial Agreement on Sport's Diversity Conference on Monday:
"There'll be broad high-level guidelines – more like a framework. It's the international federations who will determine the specific rules for their sports and their events.
"The particular changes from 2015 are the emphasis on the priority of inclusion, and on the avoidance of harm, but always bearing in mind the importance of fair and meaningful competition. We still have to agree on the framework. It's challenging. But it will be published in a few months' time – at the latest just after the Beijing Olympic Winter Games. …
"Transgender women are women. But we also have to separate gender from eligibility. And eligibility needs to be sport-specific in order to have this fair and meaningful competition at all levels, but especially at the elite level where the stakes are that much higher.
"There's going to be different criteria for different sports. If you compare archery to hockey to rowing, they require very different skills. And an elite athlete from one is unlikely to be an elite athlete in another. And we have to determine what really is a disproportionate or insurmountable advantage."
This signals more research is needed not only into the difference in testosterone levels between men and women, but also the question of whether a post-pubescent male transitioning to female retains important advantages, regardless of testosterone levels.
● Athletics ● Wonderful feature on the travails of American road runner Jordan Hasay in Runner's World, where she takes on the question of her poor performances over the last three years and the naysayers:
"You don't think I feel the exact same way? Nothing you say is news to me. I would like to have a great race, too. It's been awhile. …
"They have a right to think I'm done. They can't see my training and my life. I need to prove it. That's what motivates me. I want to prove that I can be back and be great again."
Hasay, unimaginably now 30, will line up for the Boston Marathon on 11 October.
¶
Sad news from Estonia, where one-time men's hammer world-record holder Juri Tamm, passed away at 64.
Tamm, competing for the Soviet Union, won Olympic bronze medals in 1980 and 1988 and set a world mark of 80.46 m (264-0) in May 1980, but was surpassed by teammate Yuriy Syedikh later in the same meet. Syedikh passed away on 14 September.
Tamm competed for Estonia once the USSR was dissolved and was fifth in Barcelona in 1992. He finished competing in 1996 and became a member of the Estonian Parliament from 1999 to 2011.
He still ranks eighth all-time with his best of 84.40 m (276-11) from 1984.
¶
A wonderful tribute to the late British journalist and statistician Mel Watman from 1964 Olympic gold medalist Ollan Cassell (USA):
"It is sad to find such a man has left us but know he is in peace.
"Mel wrote one of the best reviews of my book after giving advice on how to present certain parts of it. Don't know how to thank him except to say – Mel – you made a contribution to our way of life."
● Boxing ● The International Boxing Association, stung by IOC criticism of its slow reform process, approved a special Congress for 12 December to begin the process of electing a new Board of Directors.
But elections will not take place; instead, "AIBA aims to adopt enhanced eligibility criteria and verification mechanisms in December, prior to elections that would then take place in 2022."
Athlete representatives will be elected at the men's Worlds coming in Belgrade (SRB) on 24 October and also at the women's Worlds at a site and date still not set.
Whether this will satisfy the IOC is open to question; its next Executive Board meeting is on 7 December.
● Football ● The U.S. Women's National Team crushed Paraguay again on Tuesday, 8-0, in Cincinnati, taking a 3-0 lead in the first 10 minutes.
Rose Lavelle scored in the fourth minute, Sophia Smith got her first international goal in the sixth and Alex Morgan in the eighth to turn the game into a rout quickly. Morgan scored a hat trick with added goals in the 14th and 53rd minutes and Catarina Macario scored twice (15th and 82nd). Carli Lloyd, who scored five in the first match vs. Paraguay, also got a goal, in the 78th minute. The U.S. had a 29-2 edge in shots.
The American women stretched their home unbeaten streak to 60 with the win; they will face South Korea next, on 21 October in Kansas City.
¶
UEFA announced Thursday that it is doubling its prize money for its women's European Championship from €8 million in 2017 to €16 million for 2022 (to be held in England). In addition, European club teams will receive money from a €4.5 million pool for releasing players to aid the success of the Women's Euro tournament.
How does this compare to the prize money for the men's Euro 2020? That tournament provided a total of €371 million to its participating teams. Big difference.
● Gymnastics ● An agreement to settle the USA Gymnastics bankruptcy case and pay off the Nassar abuse survivors may be getting closer.
Documents filed with the U.S. Bankruptcy Court for the Southern District of Indiana showed that Virginia Surety Company and Philadelphia Indemnity Insurance Co. have joined the settlement offer, contributing $32.1 million and $1.9 million to the total available fund for survivors.
This leaves TIG Insurance Co. ($106.2 million liability) and Great American Assurance Co. ($41.3 million liability) as the only two not subscribed to the plan. However, their combined total of $141.5 million is fully 33.3% of the total "offer" of $425 million proposed to all classes of potential payees ($427.125 million with added funds from a separate action if the plan is approved).
A new annex to the proposed plan shows that TIG has 199 claims against it and Great American has 244, many of whom are the same plaintiff.
If approved by the Court, the plan would be voted on by the survivor groups and if agreed to, would exempt all of the settling insurers and essentially everyone else in the case, including USA Gymnastics, the USOPC, Bela and Martha Karolyi, coaches John and Kathryn Geddert, many former USA Gymnastics Board and staff members, including Bob Colarossi, Steve Penny and Rhonda Faehn and others.
If TIG and Great American hold out and the plan is approved, then those with claims against those insurers could sue them separately.
A hearing is scheduled for 4 October.
● Judo ● The International Judo Federation's World Tour restarts this week in Zagreb (CRO) with a Grand Prix including 243 judoka from 35 nations.
Among them is a name not seen for a long time on the entry lists: Asley Gonzalez. The 2013 World Champion at 90 kg, he last competed for his native Cuba in the 2018 Worlds after three Olympic appearances in 2008-12-16 (silver in 2012).
He was friends with Romanian fighter Vlad Visan and visited that country for training; after a while, he asked for citizenship and will now compete for Romania, taking the citizenship oath on 9 August, the day after the Tokyo Games ended. JudoInside.com reported that Gonzalez's family is still in Cuba, but he hopes to bring them to Bucharest.
Gonzalez, now 32, will compete in Zagreb in the 100 kg category.
● Swimming ● American distance superstar Katie Ledecky announced that she has moved her training base from Stanford to the University of Florida in order to be closer to her home and family.
Originally from Washington, D.C., she went to Stanford for her education and completed her degree during the pandemic. She will now work with Florida coach Anthony Nesty, the 1988 Olympic gold medalist in the 100 m Butterfly and become an assistant coach for the high-profile Gators program.
● The Last Word ● The AAU Sullivan Award, emblematic of the finest athlete of the year in the United States, is being voted on now and you can participate!
Voting ends on 27 September and there are 38 nominees, including many familiar names from the Tokyo Olympic Games:
● Athletics: Allyson Felix, Athing Mu, Erriyon Knighten, Grant Holloway, Ryan Crouser, Sydney McLaughlin
● Gymnastics: Simone Biles, Suni Lee
● Karate: Ariel Torres
● Swimming: Caeleb Dressel, Lydia Jacoby
● Water Polo: Maddie Musselman
● Wrestling: David Taylor, Gable Steveson, Tamyra Mensah-Stock
The ceremony will take place on 22 October in Orlando, Florida.
You can receive our exclusive TSX Report by e-mail by clicking here. You can also refer a friend by clicking here, and can donate here to keep this site going.
For our 743-event International Sports Calendar for 2021 and beyond, by date and by sport, click here!