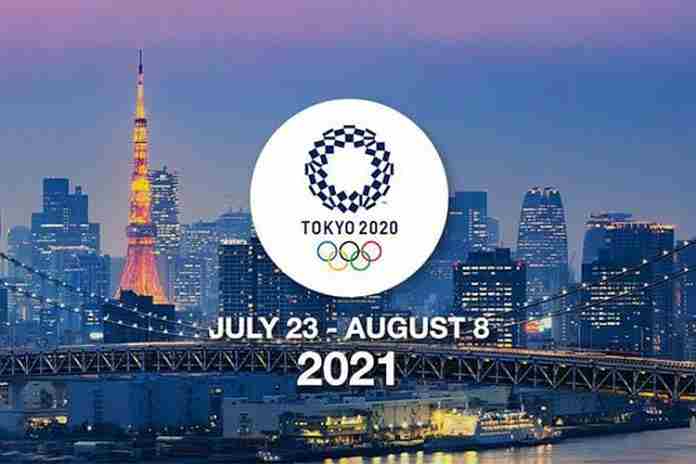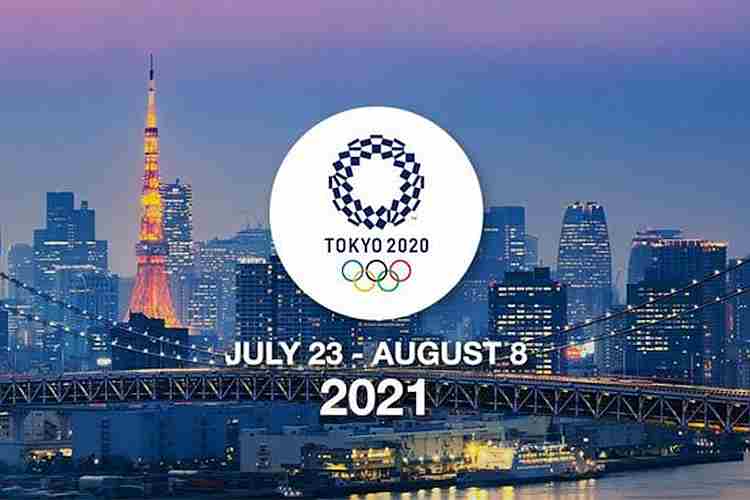 The latest news, notes and quotes from the worldwide Five-Ring Circus:
● Games of the XXXII Olympiad: Tokyo 2032 ● A prominent Japanese attorney who has unsuccessfully run for Tokyo Governor three times created an online petition against the Tokyo Games that has gathered more than 165,000 signatures since being posted a few days ago.
The English-language headline reads "Cancel the Tokyo Olympics to protect our lives" and claims "it is highly possible that holding the Olympics will be a super-spreader and worsen the situation that we are currently in."
The petition was started by Kenji Utsunomiya, a 74-year-old attorney who ran second to Tokyo Governor Yuriko Koike in the July 2020 Tokyo Metropolitan elections. Koike received 3.66 million votes (59.7%) to 844,151 (13.8%) for Utsunomiya, running as an independent, but with endorsements from four groups, including the Japan Communist Party and the Social Democratic Party, formerly known as the Japan Socialist Party. It was his third loss in governor's races, having also lost in 2012 (placing second) and 2014 (second); the 2020 results showed his lowest vote total of the three attempts.
Observed: The Tokyo Games is not going to be canceled because of a petition, which is much more a political play against the government's response to Covid-19 than anything else. However, the petition – as hysterical as it is – demonstrates the likely positive political response to not allowing any spectators at the Games. That decision is expected as soon as the end of this month.
¶
Further on the Covid-19 front, the International Olympic Committee announced on Thursday (6th):
"As part of the plans to ensure safe and secure Olympic and Paralympic Games Tokyo 2020, the International Olympic Committee (IOC) today announced the signing of a Memorandum of Understanding (MoU) with Pfizer Inc. and BioNTech SE to donate doses of the companies' COVID-19 vaccine to Games participants from National Olympic and Paralympic Committees around the world.
"National Olympic Committees (NOCs) will work with their local governments to coordinate local distribution in accordance with each country's vaccination guidelines and consistent with local regulations."
The statement noted:
● "[Pfizer Chairman and Chief Executive Albert] Bourla [GRE] made an offer to donate the Pfizer-BioNTech COVID-19 vaccine for athletes and their delegations participating in Tokyo 2020. Following this conversation, the Japanese government had a meeting with the IOC and now the donation plan has been realised."
● "[A]ny additional doses delivered by Pfizer and BioNTech will not be taken out of existing programmes, but will be in addition to existing quotas and planned deliveries around the world."
The IOC has not required athletes to be vaccinated as a condition for participation, but has urged everyone coming to the Games to get shots if available in their home countries.
¶
The World Anti-Doping Agency announced that sample collections have almost returned to pre-pandemic levels, in advance of the Tokyo Games.
Thursday's statement shows that worldwide samples collections reached 22,649 in March 2021 (by 145 anti-doping organizations), compared to just 11,207 when the pandemic hit in March 2020. The new total is still short of the 26,933 collected in March 2019.
Importantly, however, the total for out-of-competition testing up actually up against 2020 and 2019: 15,130 for March 2021 vs. 6,868 for March 2020 and 13,139 for March 2019. This is a very good indicator of the level of anti-doping efforts, as many competitions have been either canceled or downsized.
¶
The IOC and TOP sponsor Proctor & Gamble announced a $520,000 donation by the company that will go – in $10,000 grants – to charitable organizations designated by 28 Olympic-sport athletes and 24-Paralympic-sport athletes, representing 20 countries and in 25 different sports.
This is called the "Athletes for Good Fund" and the recipients are to be posted on a special Web page on the IOC's Athlete 365 platform. Recipients identified in the announcement include U.S. skateboarder Mariah Dunn, supporting Skate Like A Girl to encourage female participation. U.S. Para-triathlete Melissa Stockwell, founder of Dare2Tri, which uses sports to support individuals with physical disabilities.
Observed: This is a very shrewd pilot program by the IOC. If this project has the hoped-for impact, the Olympic Movement can be positioned as a social-service gateway for its sponsors on a worldwide basis, offering significant corporate social responsibility rewards as part of its TOP program, going well beyond the commercial impact of the Olympic Games. Moving forward, this could be a potentially significant element offered to IOC corporate partners that can be activated all-year-round, in addition to the traditional commercial elements of sports sponsorships.
● Games of the XXXIII Olympiad: Paris 2024 ● Clearing and construction work on the Parc Georges-Valbon, north of Paris, has been stopped on part of the site and allowed to continue on a smaller portion. The area has been designated as the media village for the Paris 2024 Games, as well as the competition area for climbing and shooting. An anti-development group filed suit against the project, leading to the stoppage until a final administrative decision is made, perhaps as early as 14 May.
● Games of the XXXVI Olympiad: 2036 ● Sadiq Khan, the Mayor of London (GBR) said on Monday (3rd) that if re-elected on Thursday, he wants the city to explore bidding for a fourth Olympic Games in the city in 2036 or 2040.
London successfully staged to 2012 Games and Khan wants to use that existing infrastructure again, but also as a base from which to launch significant new capital projects:
"Not only would future London Olympics bring the world's finest sportsmen and women to London, it would help fast track much needed green infrastructure projects such as Crossrail 2 and the Bakerloo Line extension, bringing with them long term jobs and investment.
"Not only that, but, by ensuring the games are staged across the UK, and visitors encouraged and supported to explore every corner of our country, London 2036 or 2040 could be a huge boost to levelling up our cities and regions."
The 2012 Games ran well past the financial projections, with the government picking up £8.77 billion in costs (~$14 billion U.S. in 2013 dollars) vs. the projected £3.4 billion public cost when the bid was won in 2005.
● Athletics ● Following up on Thursday's Lane One column about British sprinter Adam Gemili and how important the Olympic Games is as a protest platform … since he gets little or no attention anytime else, is the spike in interest in the USATF Golden Games coming this Sunday at the newly-renovated Hilmer Lodge Stadium, at Mt. San Antonio College in Walnut, California.
The entries show a brilliant field that includes men's World 200 m Champion Noah Lyles, former U.S. 200 m champ Ameer Webb, 2018 NCAA 400 m champ Michael Norman, World 800 m Champion Donavan Brazier, 2020 USATF Indoor 800 m champ Bryce Hoppel, 2016 Olympic Steeple silver winner Evan Jager, World 400 m hurdles silver winner Rai Benjamin, women's world 100 m leader Sha'Carri Richardson, two-time Olympic 200 m gold medalist Veronica Campbell-Brown (JAM), Allyson Felix vs. Shaunae Miller-Uibo (BAH) in the women's 200 m, world 100 m hurdles world-record holder Keni Harrison and many, many more stars.
If you look at indicators of national interest, however, it's only about Seattle Seahawks wide receiver D.K. Metcalf – a high-school hurdler – running in the 100 m.
He will be facing two-time Olympian Mike Rodgers (9.85 in 2011) and British Olympian CJ Ujah (9.96 in 2014), among others and will be pressed to even make it into the final. But all the chatter is about whether he can run the Olympic Trials auto-qualifier of 10.05, or around 10.20, which could get him invited to the Trials to fill out the field. Sad, just so sad.
But coverage will be on NBC, starting at 1:30 p.m. on Sunday, so you can see for yourself.
¶
Former IAAF President and IOC member Lamine Diack of Senegal, convicted of corruption in covering up Russian doping positives against payment, was cleared to leave house arrest in Paris (FRA) as his former football club in Senegal paid a €500,000 bond (~$603,500 U.S.).
The club, Jaraaf de Dakar, sold part of its headquarters property and used part of the proceedings to fund the bond. Diack, 87, had been the head of the club twice in previous decades.
Diack will be allowed to return home to Senegal for the first time since 2015. He was continuing to be held in Paris as a second case concerning vote-buying in Olympic host-city elections was being prepared. According to Agence France Presse, "[A] judge recently lifted the ban on Diack leaving France, provided he paid a bond and that he continues to respond to summonses."
● Football ● U.S. Soccer announced summer matches for its men's and women's national teams, including a busy schedule for the Olympic-bound, no. 1-ranked women's team.
The USWNT will face Portugal on 10 June, then Jamaica on 13 June and Nigeria on 16 June, with the first two games at BBVA Stadium in Houston, Texas and the final game at Q2 Stadium in Austin, Texas. Jamaica and Nigeria will play on 10 June and Portugal will play Nigeria on 13 June.
The U.S. is the only Olympic qualifier among the four teams.
The men's National Team will play Costa Rica on 9 June in Sandy, Utah in a friendly, following a friendly on 30 May against Switzerland in St. Gallen (SUI) and the 3 June CONCACAF Nations League semi-final against Honduras in Denver, Colorado.
¶
FIFA President Gianni Infantino won a significant victory in court on Wednesday as the Swiss Federal Criminal Court removed special prosecutor Stefan Keller from his position. According to the FIFA statement:
"The FCC emphatically declared that the bias of Mr Keller, as demonstrated by his various media releases, repeated procedural errors, and consistent denial of rights, could not guarantee a fair process.
"In particular, the FCC stated that by attempting to look into matters that had nothing to do with his mandate and then publicly raising his own personal suspicions about them without any objective justification, Mr Keller had clearly violated the presumption of innocence and damaged the standing of the FIFA President, contrary to his personal rights protected under the law.
"The FCC underlined that for a public prosecutor to communicate distorting, injurious, misleading and factually incorrect information, as well as mere polemics and propaganda, is plainly inadmissible."
To underline its unhappiness, the Court ordered Keller to pay Infantino the sum of CHF 5,000 to cover court costs. Wow.
● Gymnastics ● Gabriele Frehse, a longtime coach at an eastern Germany training center, has been removed after more than 30 years. The Associated Press reported:
"The German Gymnastics Union commissioned an investigation which found evidence of 'psychological violence' in 17 incidents. She was also accused of giving painkillers to gymnasts. The board of the gymnastics union recommended in January that Frehse should be fired from the training center."
Frehse has denied the accusations and promises legal action. This is the latest country to find abusive behavior in gymnastics, especially in coaching. The AP cited other investigations in "Australia, the Netherlands, Switzerland, Britain, Japan and New Zealand."
You can receive our exclusive TSX Report by e-mail by clicking here. You can also refer a friend by clicking here, and can donate here to keep this site going.
For our updated – as of 1 May – 506-event International Sports Calendar for 2021 and beyond, by date and by sport, click here!