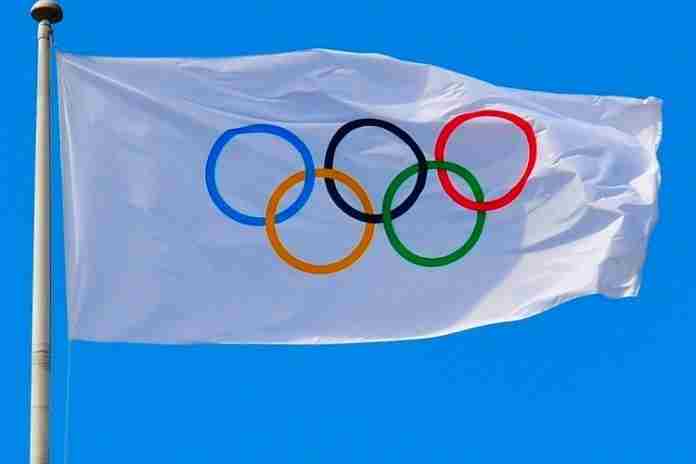 The latest news, notes and quotes from the worldwide Five-Ring Circus:
● International Olympic Committee ● "We anticipate we will have to bear costs of up to $800 million for our part and responsibilities in the organization of the postponed Games Tokyo 2020."
That was IOC President Thomas Bach (GER) during a Thursday teleconference, following an online meeting of the IOC Executive Board.
Bach outlined a series of measures approved by the group:
● A fund of up to $150 million will be made available by the IOC to support IFs, National Olympic Committees and IOC-recognized organizations. The IFs, especially, need support as they would normally be looking forward to a quadrennial windfall of a share of the IOC's television rights revenue later this year.
Bach noted that discussions with many IFs are already underway. FIFA, the International Handball Federation and the International Weightlifting Federation have signaled that they will not require financial assistance from the IOC.
● A further fund of $150 million, jointly funded by the IOC and the Swiss Federal Council, will be available as loans to the Swiss-based International Federations.
● The IOC has, for now, estimated its added costs for its operating responsibilities for the Tokyo Games at $650 million. This notably includes its responsibilities as host broadcaster through its subsidiary, Olympic Broadcast Services, and its hospitality responsibilities for the TOP sponsorship program.
The Tokyo organizers have not disclosed its costs, or that of the Japanese government, for the delay, but have promised to do so.
Said Bach:
"This situation requires compromises, requires sacrifices by everybody. Therefore we are leaving no stone unturned in this respect to reduce the cost while maintaining the spirit of the Games and the quality of the sports competition.
"Around these principles there are no taboos and everything is on the table and this also includes the service level for the stake holders of the Olympic movement."
Translation: Everyone other than athletes and their support groups can expect revisions in service levels. This will especially hit the news media, Olympic Family sectors, celebratory and entertainment elements in venues, Games staff and volunteers and the public, likely through the cancellation or pruning of public programming.
And Bach made the point that such measures may become permanent:
"We are already in discussion with Paris 2024 on a wider scope about what can be transferred from the new measures we are taking in Tokyo. How can Paris 2024 benefit from this new approach in line with a new norm .. looking into reduction of costs or – better said – focusing on the essentials of the Games?"
Bach also reflected on what now looks like an even-more-brilliant choice to select both the 2024 and 2028 Olympic Games at the same time. Asked about the continuing discussions the IOC is having with potential hosts for 2032, he noted:
"You have to consider we are now 12 years ahead of the Games in 2032 and as you can imagine we are also very happy that with our result of Olympic Agenda 2020 reforms and in particular the double allocation for Paris and Los Angeles.
"Otherwise we would now in this crisis time have to start the candidature procedure for the Games in 2028, and this, to say diplomatically would have not likely been the best moment to do this."
It has been hinted that the award of the 2032 Games could be made in 2021, with Queensland the clear early favorite, but Bach cautioned: "Nobody knows what the world looks like tomorrow."
● Athletics ● The second World Athletics pole vault challenge is being organized for this coming Saturday (16th), featuring World and Olympic champ Katerina Stefanidi (GRE), Canadian Alysha Newman and two-time U.S. champ Katie Nageotte.
Parallel to the men's event, the "competition" will measure who can clear 4.00 m (13-1 1/2) the most times in a 30-minute span. None of the women will be vaulting from their backyards, but will be in local facilities in Athens, Greece (Stefanidi), Bolton, Canada (Newman) and Marietta, Georgia (Nageotte).
The event is set to go off at 6 p.m. Central European Time (noon Eastern time) and will be livestreamed on the World Athletics pages on YouTube, Facebook and Twitter.
¶
World Athletics also released a provisional schedule of Diamond League meets, beginning in Monaco on 14 August and continuing through 17 October, somewhere in China.
The schedule calls for 11 events, with confirmed cancellations of meets in Rabat (MAR), London (GBR) and Zurich (SUI).
Will any of these actually happen?
● Gymnastics ● USA Gymnastics announced the cancellation of its national championships, including all four disciplines: Artistic, Rhythmic, Tumbling & Trampoline and Acrobatic.
Dates are still pending for the U.S. Olympic Trials for Artistic Gymnastics in 2021.
● Collegiate Sport ● Another major development in the COVID-19 influence on college sports came on Wednesday, as the Mid-American Conference (MAC) announced the suspension of conference championship events in eight sports, and a contraction of its post-season basketball tournament. Per CBSSports.com:
"The sports that will no longer have a postseason indefinitely are baseball, softball, men's soccer, women's soccer, men's tennis, women's tennis, women's lacrosse and field hockey. A basketball postseason tournament will still be held but all first-round home games will be eliminated. Instead, the top eight teams from the regular season will automatically advance to Cleveland for second-round play at Quicken Loans Arena. The conference is also eliminating divisions for men's and women's basketball and will expand to a 20-game conference slate in the regular season, expanding from the previous format of 18 games."
These restrictions are expected to be maintained for four years and then be re-evaluated.
The MAC currently includes Akron, Bowling Green, SUNY at Buffalo, Kent State, Miami (Ohio), Ohio, Ball State, Central Michigan, Eastern Michigan, Northern Illinois, Toledo and Western Michigan.
On Thursday, Akron announced it would be cutting the sports of men's cross country, men's golf and women's tennis. The savings are expected to save $4.4 million annually, or 23% of the school's athletics budget. The reduction leaves Akron with 17 teams – seven for men and 10 for women – one more than required to be part of NCAA Division I.
It is going to get worse before it gets better.