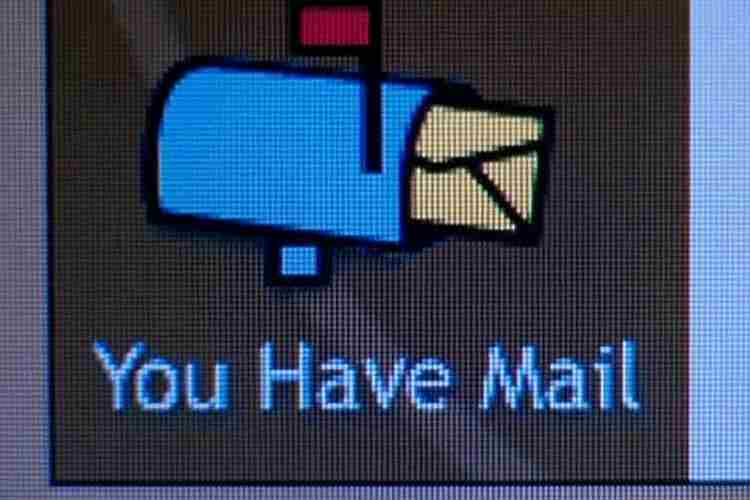 The latest news, notes and quotes from the worldwide Five-Ring Circus:
≡ SPOTLIGHT ≡
The annual "Hockey Stars" awards program by the Federation Internationale de Hockey (FIH) is designed to honor the top performers and teams of the year. But the 2021 announcement shocked the worldwide hockey community and meant a lot more to the future of the federation than any embarrassment over the results.
Keep in mind that Belgium defeated Australia in the men's Olympic final, with India third, and the Netherlands won the women's gold over Argentina, with Great Britain beating India for the bronze medal.
However, last week's awards saw India take the awards in all eight categories!
The awards were determined by combining three separate votes in each category: by 79 national associations (only about half), from news media, and by fans and players. The latter included more than 300,000 votes – many from India – that had a major impact. Even so, the winners led their vote in all three groups:
● Men/Player of the Year: Harmanpreet Singh (IND)
● Men/Keeper of the Year: P.R. Sreejesh (IND)
● Men/Rising Star: Vivek Prasad (IND)
● Men/Coach of the Year: Graham Reid (AUS, coached India)
● Women/Player of the Year: Gurjit Kaur (IND)
● Women/Keeper of the Year: Savita (IND)
● Women/Rising Star: Sharmila Devi (IND)
● Women/Coach of the Year: Sjoerd Marijne (NED, coached India)
Hockey Belgium, home of the men's gold medalists, ripped the awards as unfair and there was wide condemnation elsewhere. So much so that FIH President Thierry Weil (FRA) replied in a Q&A on the FIH Web site on Monday. Highlights:
● "If, in an Olympic year, the Gold medallists don't win any Award and another nation gets all of them, it is clear that this won't come across well! Therefore, I of course do understand the disappointment and also, to some extent, the anger, especially of the teams concerned. At the same time, I want to congratulate the winners!"
● "[M]any National Associations did not cast their vote. Clearly this had by far the biggest impact on the results. If you set up a jury but half of this jury doesn't vote, how can you expect that people will unanimously accept the results? In our analysis, we will have to establish why this situation happened."
● "I can tell you that we will work on the future Stars Awards with the global hockey community. We will engage with many stakeholders to come up with a process which receives the support of most, and then go with it for next year. These Awards are here to promote hockey, athletes and coaches. It isn't good for anybody if they lead to controversy."
● "[C]learly we need to involve the fans one way or the other. After all, thanks to this vote, we will have the opportunity to engage with almost 300'000 fans! This is not only good for India – where most of these fans are coming from – but for the growth of our sport overall and therefore the whole hockey community!
"Also, as we've mentioned on the day of the vote, all winning athletes have topped the standings in each of the three voting groups (National Associations / Fans and Players / Media). In other words, even if fans wouldn't have voted, the winning athletes would have been the same."
Observed: Weil's comment on the addition of 300,000 fans to the FIH database recognizes the invaluable contribution to the federation's future marketing efforts. Even with the controversy, those contacts are the most important outcome of the entire Hockey Stars process.
The marketing future of any sport or team today is its ability to develop an owned, addressable audience: not simply likes or followers on social media – access to whom is controlled by those platforms – but a directly-reachable database that can be contacted at will and with whatever type of message is desired: text, images or video.
The FIH stumbled onto a bonanza with its Hockey Stars Awards voting "gaffe." It's actually the biggest winner of all.
≡ THE 5-RING CIRCUS ≡
● International Olympic Committee ● The re-shaping of the IOC and its highest-profile commissions continued on Monday, as former Croatian President Kolinda Grabar-Kitarovic was appointed to head the Future Host Commission for the Games of the Olympiad.
Elected President in 2015 and narrowly defeated in a bid for re-election in 2020, Grabar-Kitarovic, 53, has close ties to the U.S,, having spent a year as an exchange student in Los Alamos, New Mexico and graduating from Los Alamos High in 1986.
After college and graduate school back home at the University of Zagreb, she attended George Washington University in the U.S. as a Fulbright Scholar and had a fellowship at Harvard and was a visiting scholar at Johns Hopkins. She was the Croatian Ambassador to the U.S. from 2008-11.
What is amazing about her appointment is that she was recruited into the IOC only in 2020 and now heads the Commission that will sort out the host or hosts for the 2036 and 2040 Olympic Games. (She has nothing to do with the Winter Games selection, where Salt Lake City is a candidate for 2030 or 2034; that's handled by a separate commission.)
The prior chair, Kristen Kloster Aasen (NOR) had to be replaced as she was elected to the IOC Executive Board, and cannot – by rule – be part of the Future Hosts Commission. Grabar-Kitarovic was already a member of the Future Hosts Commission and the open spot is being filled by World Triathlon President Marisol Casado (ESP).
That's good news for triathlon, a small sport on the Olympic program, but one which is considered "modern" and is growing in profile if not size.
Observed: This is only the beginning for Grabar-Kitarovic. The next new member to watch out for is Saudi Princess Reema Bandar al-Saud, 46, the Saudi Ambassador to the U.S. since 2019, and a graduate of George Washington University. She has already been assigned to the Coordination Commission for the Games of the XXXV Olympiad in 2032 as a learning platform to start her ascent within the IOC. As an Arab woman, her impact on the availability of sport to women in her region could be very significant, of which IOC chief Thomas Bach (GER) is keenly aware.
● XXIV Olympic Winter Games: Beijing 2022 ● The International Agency announced that its "Beijing 2022 Pre-Games Expert Group has issued over 5,400 testing recommendations that support all concerned international federations and national/regional anti-doping organisations in implementing an anti-doping program ahead of the games that is as extensive and robust as possible."
This is up from the 3,500 tests recommended for the 2018 Winter Games in Korea; the selections for testing now were based on a "layer of intelligence-led and targeted doping control recommendations" with the task force "considering issuing a complementary wave of recommendations closer to the event when more information on potentially participating athletes is available."
● Commonwealth Games ● Necessity is the mother of invention, and while the 22nd Commonwealth Games will be held next summer in Birmingham, England, the future of the event is cloudy.
No host has stepped forward for the 2026 edition and American David Grevemberg left as the head of the Commonwealth Games Foundation in March 2021 after six years. So the CGF needed to take a look at its event and what is needed to revive interest as the event nears its centennial in 2030.
So the new Strategic Roadmap for 2026 and 2030 shakes the event down to the core:
● Just two required sports: Athletics and Swimming. That's it. The Olympic program has 28 core sports.
● A recommendation to have 15 total sports or disciplines, with the other 13 chosen from a list of 22 others, including two Paralympic-only events. But the total number of sports is flexible.
● "Allow hosts to be able to propose entirely new sport(s), relevant to their nation, culture or wider strategy, to drive innovation or enhance cultural showcasing and community engagement (eg wall climbing, lacrosse)."
Further, co-hosting concepts "across multiple cities, regions, countries" are encouraged and possibly even with non-Commonwealth hosts! Would any city in the U.S. be interested? Europe?
Observed: Now we are at ground zero. The sports that make an event a Games are track and swimming. The rest is window dressing. As recently as 1994, there were 10 sports and 2,557 athletes for the Commonwealth Games in Victoria (CAN). Next year in Birmingham, 20 sports will be contested, with 5,504 athletes expected. Too big to be desirable and the Commonwealth Games desperately needs to become desirable.
Cause for worry: 18 of the first 21 editions of the Commonwealth Games were held in just four countries: Great Britain (England, Scotland, Wales: 6), Canada (4), Australia (5), New Zealand (3). The only others were held in Jamaica (1966), Malaysia (1998) and India, which held an exceptionally poorly organized event in 2010. There are 54 Commonwealth nations.
● Athletics ● The drama surrounding the Nike Oregon Project and now-suspended coach Alberto Salazar is now in court as former teen middle-distance star Mary Cain filed suit in Multnomah County, Oregon (case no. 21CV40258), against Salazar and Nike.
Her complaint alleges emotional abuse by Salazar that caused substantial physical and mental injury to the then-teen star, and that Nike knew about it and did not get involved.
The suit asks for $20 million in damages; the Nike Oregon Project was closed in 2019 and Salazar's appeal from four-year sanctions by the U.S. Anti-Doping Agency was rejected by the Court of Arbitration for Sport in September. But this is not over yet.
¶
Budapest Mayor Gergely Karacsony withdrew from the second stage of the National Opposition Primary in Hungary and threw his support to Peter Marki-Zay in an attempt to unite against first-poll leader Klara Dobrev. Karacsony and Marki-Zay were 2-3 in the first primary and their combined vote would seriously challenge Dobrev.
Karacsony's threat to refuse to hold the 2023 World Athletics Championships is not impacted; his issue there is the use of land slated for university student housing and services being taken by the national government to build a Chinese-funded campus of Shanghai's Fudan University. Karacsony got permission from Hungary's Election Commission to collect 200,000 signatures to take the issue to a referendum, which he can now undertake.
● Cycling ● This is fairly amazing. The Union Cycliste Internationale (UCI), governing body of the sport, announced Monday:
"As part of a vast operation carried out in conjunction with Sylvan Adams, owner of the UCI WorldTeam Israel Start-Up Nation, the NGO IsraAID and also with help from various governments, the Asian Cycling Confederation (ACC) and FIFA, the UCI has participated in the evacuation of 125 Afghan citizens, including female cyclists and members of cycling management, artists, a judge, a number of journalists and human rights campaigners, all of whom have been able to reach Europe via Tirana in Albania. Thirty-eight are being settled in Switzerland with the others going to Canada, France, Israel and the USA."
The UCI noted "In total, 165 Afghan citizens have been able to leave the country as part of the efforts of the UCI and its partners."
Multiple federations have made similar efforts, but this is one of the largest yet reported.
● Football ● The U.S. Men's National Team will play its third and final CONCACAF World Cup Qualifying game in the second match window on Wednesday (13th), facing Costa Rica in Columbus, Ohio at 7 p.m. Eastern time (TV: ESPN2, Unimas, TUDN).
The U.S. sits in second place in the CONCACAF qualifying standings with eight points (2-1-2), behind Mexico (11: 3-0-2) and ahead of Panama (8: 2-1-2) on goal differential. Costa Rica is fifth with six points (1-1-3).
The U.S. has won its last three from Costa Rica by a 7-0 total score, taking the lead in the all-time series by 18-16-6. The Ticos have been tough on defense in World Cup Qualifying, allowing only three goals in five games, but only scoring three themselves. The U.S. has seven goals and given up three in its games.
● Gymnastics ● It appears that one case in the USA Gymnastics bankruptcy proceeding is about to be settled.
A Monday filing showed that Caitlyn Cantello's claim (no. 251) for $3 million in damages against USA Gymnastics, filed on 25 April 2019, will be settled – with court approval – for $50,000 in an agreement with National Casualty Company, one of USA Gymnastics' insurers.
A hearing is set for 19 October to accept the agreement, which would include the withdrawal of her bankruptcy claim and releases for all parties involved. Cantello suffered injuries to both ankles at an event in Maryland in late 2016 or early 2017 and did not file suit, but did file a claim in the USA Gymnastics bankruptcy matter. She was not involved in any sexual abuse, but the court documents indicate that the re-organization plan may benefit significantly by the elimination of this claim.
● Judo ● Majlinda Kelmendi, who won the first-ever Olympic medal for Kosovo, announced her retirement at age 30.
Kelmendi won IJF World Championships in the women's 52 kg division in 2013 and 2014, addition to her 2016 Olympic gold in Rio. She was a three-time Olympian, competing in London for Albania – Kosovo was not yet accepted by the IOC – and in Tokyo in 2021.
She was a 17-time winner on the IJF World Tour, including three events in 2019. Wrote the IJF in tribute:
"She felt the responsibility to shine positivity on her small country, to never let them down and we have seen it clearly, time and time again. She doesn't fight just for Majlinda or even for her teammates. She fights for Kosovo, knowing that her achievements give space for other girls, other young judoka to believe in the beauty of possibility."
● Speed Skating ● With the backdrop of the Salt Lake City bid for the 2030 or 2034 Olympic Winter Games, the Utah Olympic Legacy Foundation is hosting two major skating events at the hyper-fast Utah Olympic Oval in December.
An ISU Speed Skating World Cup will be held from 3-5 December and the U.S. Short Track Olympic Team Trials will take place from 17-19 December, with a capacity of 3,000 each.
How much do such events cost? World Cup tickets are $12.50 per day in advance and $17.50 at the door (parking included!). The Olympic Trials is priced at a modest $22.50 per day in advance and $27.50 at the door, also with parking included (!).
A major element of Salt Lake City's appeal for the 2030/34 Games is that it has existing venues for all Winter Games events, especially the Olympic Oval in Kearns, Utah, which has been in continuous use since the successful 2002 Salt Lake City Winter Games. The state of Utah has been making a major tourism push, especially for winter sports in the state, with these events part of the overall promotion.
● Taekwondo ● The World Taekwondo Congress met online on Monday and elected Korea's Chungwon Choue, 73, for a fifth consecutive term as President, from 2021-25. He has been in charge since 2004. He ran unopposed and received 129 of 131 votes.
Observed: The IOC has frowned on "lifetime" Presidents of federations; it will be interesting to see if it takes notice of the "stability" at the head of World Taekwondo.
● Wrestling ● Announced: a unique "Bout at the Ballpark" event which intersperses a USA vs. Iran Freestyle dual meet with a collegiate match between 34-time NCAA champion Oklahoma State and 24-time champion Iowa at Globe Life Field, the home of the Texas Rangers in Arlington, Texas, on 12 February 2022.
Seating for about 27,000 is expected to be available and the matches will be held on two different mats, with matches alternating between mat.
The event is being staged by REV Entertainment, which is the Rangers' in-house promotion agency for non-baseball events at its ballpark. The event will be shown on subscription-based FloWrestling only.
Observed: This is a really good idea and the latest out-of-the-box concept from USA Wrestling, now working in conjunction with outside promoters to further rise the profile of one of the ancient Olympic sports. If this is successful, watch for many more of these kinds of events to pop up not only in wrestling, but with other National Governing Bodies and their collegiate counterparts as well.
You can receive our exclusive TSX Report by e-mail by clicking here. You can also refer a friend by clicking here, and can donate here to keep this site going.
For our 743-event International Sports Calendar for 2021 and beyond, by date and by sport, click here!