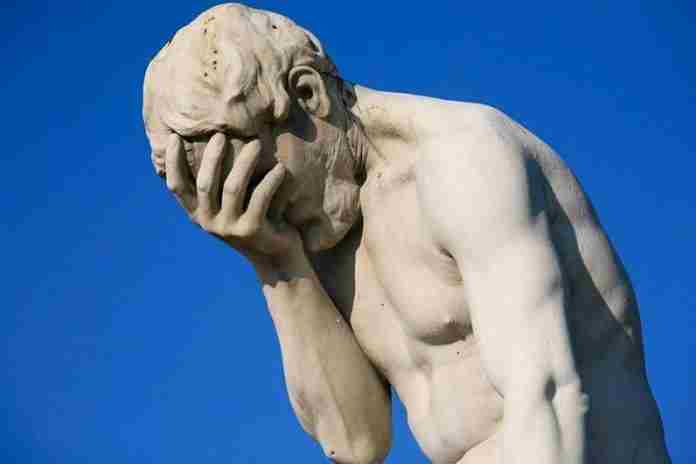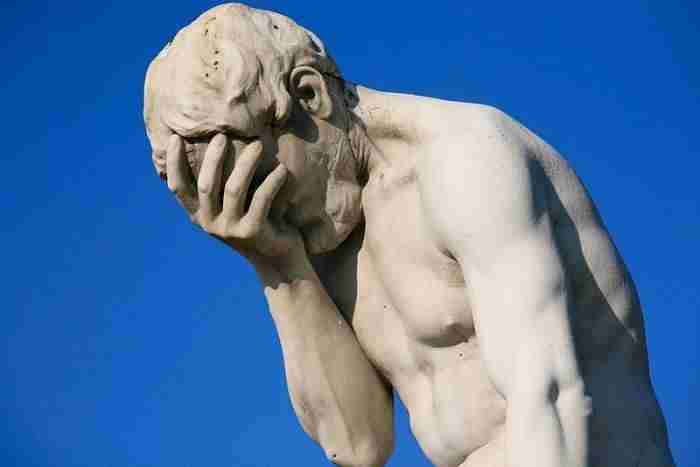 The latest news, notes and quotes from the worldwide Five-Ring Circus:
● Athletics ● French prosecutors are close to wrapping up their years-in-the-making trial against former IAAF President Lamine Diack of Senegal and five other defendants in a Paris court.
According to Reuters, the prosecution asked judges on Wednesday for a four-year prison sentence against the 87-year-old Diack for bribery, money laundering and corruption. The bribery charge alleges that Diack received $3.9 million from Russian athletes in order to cover up positive tests and allow them to continue competing.
The news service also reported that "A lawyer for World Athletics told the court the body sought 41.2 million euros in damages: 'They destroyed athletics' honour. The big-time sponsors have gone. We had to jettison the IAAF brand.'"
The trial is expected to finish on Thursday.
¶
U.S. sprint star and World 100 m Champion Christian Coleman is in hot water again after the Athletics Integrity Unit (AIU) made public a 14 May provisional suspension for "Whereabouts failures."
Coleman actually made the announcement of the suspension on his own Twitter account on Tuesday and included a furious reply across three pages. Highlights:
"A few days ago, the AIU came to a decision that I've been appealing for 6 months that I missed a test On [sic] December 9th, 2019. And now this might result in me being suspended from other filing failures that occurred well over a year ago at this point. Don't tell me I 'missed' a test if you sneak up on my door (parked outside the gate and walked through … there's no record of anyone coming to my place) without my knowledge. Knocked while I was Christmas shopping 5 mins away at the mall (I have receipts and bank statements) and didn't bother to call me or attempt to reach me. I was more than ready and available for testing and if I had received a phone call I could've taken the drug test and carried on with my night."
He noted that he had been contacted by phone "literally every other time I've been tested" and the report of the Doping Control Officer – posted by Coleman – includes the notation "No phone call was made per client instructions." Very, very odd.
Coleman added that he was tested again two days later, without incident, and noted that "I think the attempt on December 9th was a purposeful attempt to get me to miss a test" and "It's crazy that I even have to make this kind of post instead of USADA, AIU and USATF just standing with me."
The suspension process can be lengthy and Coleman could lose additional earning opportunities at the end of the year for whatever Diamond League events are held, as well as possible Olympic and World Championships appearances in 2021-22-23-24.
The lack of a phone call and the curious notation in the Doping Control Report will have to be examined much more closely. But this is bad news for Coleman, who is the clear favorite in the men's 100 m and has indicated he wants to run the 200 m in Tokyo as well.
¶
There is a world of information in the documents package for the 2019 IAAF Congress held last September in Doha, Qatar. We have already reported on the audited financials and the reduction in the World Athletics reserves from $84.83 million at the end of 2016 to $45.25 million at the end of 2018.
The federation is expected to file its first-ever publicly-available financial statements this summer and do not be surprised if the reserves as significantly lowered again.
The Council Report included a lengthy review of the IAAF's activities in 2018 and concluded with the budget for 2019 – which was almost over at that point – showing a further loss of $26.12 million:
● $36.75 million in revenues ($16.50 TV, $18.00 sponsors, $2.25 other)
● $62.87 million in expenses ($13.40 admin, $11.40 events, $14.90 grants)
● $26.12 million loss, leaving $19.13 million in reserves.
Now, the actual results might have been better, with the $3.25 million reimbursement of Russian doping investigation expenses and the new Diamond League sponsorship by China's Wanda Group.
But World Athletics – as does so many of the International Federations – really need to have the Tokyo Olympic Games take place in 2021.
The federation is well aware of the issues facing it, and its athletes. In the Competition Commission report, the problems are clearly spelled out:
"The Commission through a Working Group reviewed the current format for distribution of prize money among top finishers at all WAS events. The Commission is well aware that the number of athletes who are able to make a living from sport-related revenue (prize money, sponsorship, equipment suppliers, grants etc.) is relatively small and that some athletes are highly reliant on income from prize money to sustain their status as professionals. The Commission has proposed alternate distribution formulae for future consideration by Council."
● Football ● The U.S. Soccer Federation made some news last week with the disclosure that it is on pace to lose $27.9 million for fiscal 2020.
Revenues were expected to be about $129.2 million, close to projections, but expenses were projected to balloon to $157.0 million, more than $14 million over budget.
There will be additional losses due to the pandemic, but USSF is well positioned to absorb such turbulence. Its 2019 financials showed reserves of $149.79 million, so the federation is still in good shape, even with the difficulties.
● Gymnastics ● Legal motions continue in the USA Gymnastics abuse case in the U.S. Bankruptcy Court for the Southern District of Indiana, where a group of survivors obtained a partial order to compel testimony from some U.S. Olympic and Paralympic Committee personnel, but less than was requested.
On Tuesday, Judge Robin Moberly ruled on a request by a group of about 150 survivors for a broad range of discovery and depositions of former USOPC staff members related to issues of athlete abuse in multiple sports. Because the scope of requests ventured far outside the realm of gymnastics, she disallowed all requests outside of those related to USA Gymnastics, and allowed this survivor group – which is different than the formalized Survivor's Committee – to depose the USOPC finance officer (Morane Kerek) and two others from their list of eight, along with documents related only to USA Gymnastics.
The list includes former USOPC chair Larry Probst, former chief executive Scott Blackmun, former chief of sport performance Alan Ashley, former chief medical officer William Moreau, current chair Susanne Lyons, and others. Probst, Moreau and Ashley have already been deposed in the course of the bankruptcy action.
On Wednesday, the same plaintiff group sent a letter requesting the release of an FBI report into the bureau's handling (or lack thereof) of its investigation into the Nassar affair. The FBI was made aware of the abuse issues in gymnastics in 2015, and an internal affairs inquiry into what was done was launched in 2018. Field offices in Detroit, Indianapolis and Los Angeles were involved, but the findings report has not been released.
A telephonic pre-trial conference was to be held Wednesday on procedures for the full hearing on the proposed re-organization plan for USA Gymnastics and the disclosure statement to sent to plaintiffs in advance of a vote for the plan and various legal options moving forward.