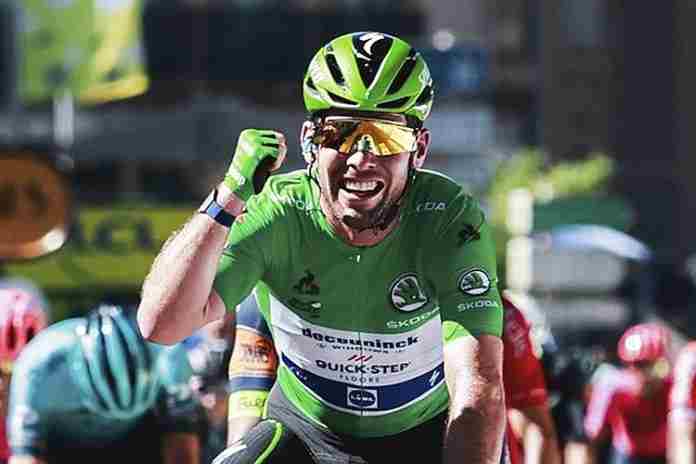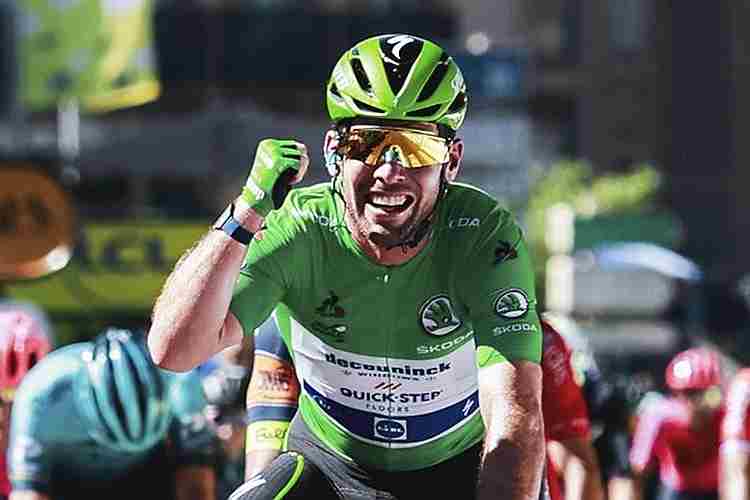 (★ Friends: Thank you to our 32 donors, who have covered 40% of our new bill for server and support costs. If you enjoy the coverage, please donate here. Your enthusiasm is why this site continues. Thank you. ★)
The latest news, notes and quotes from the worldwide Five-Ring Circus/updated/:
● Games of the XXXII Olympiad: Tokyo 2020 ● "You need not feel alone in these stadia. Billions of people around the entire globe will be glued to their screens, and they will be with you in their hearts.
"I hope that you can feel this support from all these people, who are your true fans, who are your family, your friends and your supporters."
That was International Olympic Committee President Thomas Bach in a video message for athletes coming to Tokyo, in the aftermath of the banning of spectators from almost all of the Olympic stadia.
The IOC announced a blizzard of engagement programs for the Games, including a video matrix to be shown inside venues, a "virtual cheer" tool on the digital services of some broadcasters, and a video link for athletes at some sites to connect with up to five family or friends once they come off the field.
A new game site – The Tokyo 2020 FanZone – will offer trivia contests, a "fantasy challenge" involving fan-selected teams of 10 athletes from any sport and even a "bracketology" game for each team sport. Sponsors such as Coca-Cola and Intel will have their own fan-support programs and Samsung will give each athlete a free S21 5G commemorative phone.
¶
In the aftermath of the banning of fans from the Games venues in the Tokyo area, spectators will also not be allowed in the Hokkaido prefecture, which includes Sapporo, where football matches will be held.
Kyodo News reported that fans are now banned from the Games in Tokyo and the neighboring prefectures of Saitama, Chiba and Kanagawa and Hokkaido. The prefectures of Miyagi, Fukushima and Shizuoka are – for now – planned to allow limited spectator attendance.
On Friday, four Japanese citizens filed for a injunction against the Games in Tokyo District Court, "arguing that going ahead with the games during the coronavirus pandemic violates the constitutionally guaranteed right to live."
¶
Kyodo also reported that one Israeli athlete tested positive for Covid upon arrival and is in quarantine. A Lithuanian swimmer tested negative on arrival for his team's training camp outside Tokyo, then positive on a subsequent test. A third test came back negative, but he will be tested again on Saturday.
¶
An attempt to put out the Olympic flame in the northeast city of Mito was reported last Sunday (4th), but was unsuccessful. Reuters reported that 53-year-old Kayoko Takahashi aimed a water pistol as the torch went by and shouted "extinguish the torch fire, I'm against the Tokyo Olympics."
She was arrested immediately "on suspicion of forcible obstruction of business."
¶
News media expecting to be in Tokyo continue to voice concerns over access to athletes and others, restrictive rules concerning housing and transport and requirements to detail their reporting routine for monitoring by the organizing committee.
At last week's online International Sports Journalists Association (AIPS) conference, AIPS President Gianni Merlo (ITA) spoke at length about the restrictions, including "We, the press, are not the enemy of Japan."
A review of the conference noted "the certainty that journalists will be followed at all times, giving away privacy, and the condition to report all the people they meet, put in danger the freedom of press. All is part of the so-called coronavirus package, but is it, really?"
Juan Ignacio Gallardo, the director of the Spanish daily newspaper of sport, Marca, told the attendees:
"There is an idea of clubs and athletes, especially the elite ones, that journalism can be replaced by social media, but the fan knows how to perfectly spot the difference between propaganda and information. Journalism is a vital link in the chain. Putting barriers to journalism is ultimately putting barriers to fans. I think that we all agree on something: we are in a scenario where there are more and more obstacles, difficulties and barriers to access to athletes."
The Australian's European correspondent Jacquelin Magnay (AUS) tweeted:
"The rules are so grim the Olympics risk having no journalists wanting to cover future Games. Not allowed to speak to a Japanese person, not allowed to walk. Spied on at every minute. And journalists are double vaxxed, with 8 tests in 7 days."
Replied Michael Payne (GBR), the first IOC marketing director and a continuing keen observer of the Games:
"Well the next host nation might be real happy with the new protocols. Hold tight."
That would be Beijing (CHN), host of the Olympic Winter Games in 2022. Yep.
¶
In case you were wondering, the Court of Arbitration for Sport is opening two offices in Tokyo: one for general disputes and another concentrating on anti-doping matters.
All hearings will be held online, with 13 arbitrators in the "Ad hoc division" and another eight dedicated to the anti-doping cases. Rapid turnaround is promised: "The CAS Ad hoc Division will be able to render decisions within 24 hours in case of urgent matters."
Athletes are being supported in appeals to the CAS in Tokyo, free of charge by the Japan Sports Arbitration Agency in cooperation with the Japan Federation of Bar Associations. They are ready.
● Games of the XXXIII Olympiad: Paris 2024 ● The French-language site FrancsJeux reported that an administrative court in Paris finally rejected two appeals by local residents against the development of a portion of the massive Parc Georges Valbon for new housing. The first use will be for media covering Paris 2024, then for 1,200 units of housing in Dugny.
This clears the way for SOLIDEO, the public authority responsible for infrastructure projects related to the Games, to go ahead with the construction program. Already, the Mayor of Dugny has asked for assurances that it will be completed on time in April, 2024.
● Athletics ● /Updated/The Wanda Diamond League meet in Monaco saw brilliant racing and world-leading marks in the men's 800 m, 1,500 m and Steeple and the women's 1,500 m, plus possible previews of multiple Tokyo finals.
The opening race was another world-record attempt in the men's 400 m hurdles with new recordman Karsten Warholm. He was out like a shot once again from lane seven, but didn't have quite as much in reserve down the stretch and won in 47.08, the equal-12th-fastest race of all time (he has six of the top 13).
Brazil's Alison dos Santos, looking like a near-lock for the bronze medal behind Warholm and Rai Benjamin of the U.S. was second in 47.51.
The men's 800 m saw the revival of London 2012 silver medalist Nijel Amos of Botswana, who took over from Canada's Marco Arop in the final 75 m and won in a world-leading 1:42.91. He barely out-lasted Emmanuel Korir (KEN: 1:43.04) and Arop (1:43.26 lifetime best). Those three ran away from everyone else, including Americans Clayton Murphy (7th: 1:44.41) and Bryce Hoppel (11th: 1:47.74).
In the men's 1,500 m, Timothy Cheruiyot was trying to be so brilliant that Athletics Kenya will overlook his fourth-place finish at the Kenyan Trials and name him for Tokyo. He took the lead after 800 m as expected, then towed the field through the final lap and fought off a challenge from Spain's Mohamed Katir all the way to the finish and won in a world-leading (and lifetime best by 0.13) 3:28.28! Cheruiyot ran his last 400 m in a sensational 53.71 and remains at no. 7 on the all-time list. Put him on the team.
Norway's Jakob Ingebrigtsen was third in 3:29.25 and Stewart McSweyn (AUS) was the fourth man under 3:30 at 3:29.51. There were 10 lifetime bests among the 13 finishers, with national records for Katir, McSweyn and Marcin Lewandowski (POL: 3:30.42). Yowsah!
The men's 3000 m Steeple was a nightmare. The bell rang for the final lap, but with 800 m to go instead of 400 m, and Kenyan Benjamin Kigen sprinted through the lap, only to see the bell rung again! He had nothing left and Ethiopia's Lamecha Girma was confused as well, but trotted down the backstraight with a big lead. He picked it up going into the water jump and then Kenyan Abraham Kibiwot moved in on a desperate sprint, only to have Girma speed up to win in a world-leading 8:07.75. Kibiwot was second in 8:07.81, followed by France's Djilali Bedrani (8:11.17) and Mehdi Belhadj (8:12.43). American Hillary Bor was fifth (8:14.69, a seasonal best), with Kigen fading to seventh (8:15.09).
The women's 1,500 m was a classic and another world leader, with Dutch star Sifan Hassan taking over as the leader with 600 m left. But with 150 m to go, Kenya's reigning Olympic champion Faith Kipyegon launched her attack, went wide and got by with 110 m left and won in 3:51.07, a national record, a lifetime best and the no. 4 time in history. She was ecstatic!
Hassan was second in 3:53.60, with Ethiopian Freweyni Hailu third in 3:56.28. Americans Heather MacLean and Cory McGee were 10th and 11th in 4:03.63 and 4:04.20.
The men's 100 m also had a wild finish, with American Ronnie Baker charging to the finish in 9.91 (+0.3 m/s), decisively defeating Akani Simbine (RSA: 9.98), Lamont Marcell Jacobs (ITA: 9.99), Andre De Grasse (CAN: 10.00) and formerly undefeated Trayvon Bromell (USA: 10.01) in fifth, American Fred Kerley was sixth in 10.15. Baker's win makes him at least a co-favorite now with Bromell for a medal in Tokyo.
Jamaican superstar Shelly-Anne Fraser-Pryce took off at the start of the women's 200 m and was joined on the straight by Marie-Josee Ta Lou (CIV), but Shaunae Miller-Uibo (BAH) came on like a freight train in the last 60 m to edge Ta Lou, 22.23-22.25 (+0.7 m/s). Fraser-Pryce fell back to third in 22.48; Americans Dezerea Bryant and Tamara Clark went 5-6 in 22.79 and 22.95.
The women's 800 m saw a blistering 54.80 lap for the pacesetter, then Jamaica's Natoya Goule took over with 300 to go. But coming into the home straight, it was Britain's Jemma Reekie and American Kate Grace, but British 1,500 m star Laura Muir went out to lane three and sprinted to the line in 1:56.73, a lifetime best and no. 5 in the world this year. Reekie also got a PR in 1:56.96 and Grace finished in a lifetime best of 1:57.20 – her third in nine days – to move to no. 7 on the all-time U.S. list.
In the women's Steeple, Kenya's Hyvin Kiyeng broke away from the pack with four laps remaining, with American Emma Coburn, world-record holder Beatrice Chepkoech and Winfred Yavi (BRN) with the only ones in contact. Kiyeng pushed the pace with 600 m to go, with Coburn well ahead of Chepkoech and Yavi. But Kiyeng was out of gas with a lap to go and the race tightened dramatically. Kiyeng found a reserve and won in 9:03.82 as Coburn fell over the final water jump, allowing Chepkoech (9:04.94) and Yavi (9:05.45) to finish 2-3. Coburn held on for fourth at 9:09.02. What does this mean for Tokyo? That this event is up for grabs.
The women's vault came down to World Champion Anzhelika Sidorova (RUS), Olympic Champion Katerina Stefanidi (GRE) and U.S. Trials winner Katie Nageotte. Nageotte took the lead with a first-time clearance at 4.90 m (16-0 3/4); Stefanidi missed all three tries and Sidorova missed once and passed. At 4.96 m (16-3 1/4), Sidorova missed twice and was out. Nageotte also missed three times, but enjoyed the win.
Olympic triple jump favorite Yulimar Rojas (VEN), the only woman to surpass 15 m this season, won at 15.12 m (49-7 1/4), but fouled on her sixth-round jump, so Jamaica's Shanieka Ricketts "won" at 14.29 m (46-10 3/4). Czech Barbora Spotakova – the world-record holder – came into the sixth round throw-off third, but got her best at 63.08 m (206-11) and stole the win from Pole Maria Andrejczyk, who had the best throw of the day at 63.63 m (208-9).
The men's high jump saw Django Lovett (CAN) and Russian Mikhail Arimenko clear 2.29 m (7-6), but missed all three times at 2.32 m (7-7 1/4). To break the tie, they tried 2.32 m again and this time Arimenko got over for the victory. Sweden's Thobias Montler grabbed a personal best of 8.27 m (27-1 3/4) in the second round to lead the men's long jump, but was passed by Jamaican Tajay Gayle in the fifth round at 8.29 m (27-2 1/2). But in the sixth-round jump-off, it was Greece's world leader, Miltiadis Tentoglou who got the only fair jump at 8.24 m (27-0 1/2) and that proved to be the winner.
Pretty impressive stuff! The last Diamond League stop before the Olympic break will come on the 13th in Gateshead (GBR).
¶
The last World Athletics Continental Tour Gold meet before the Olympic break was the Istvan Gyulai Memorial in Szekesfehervar (HUN), with major showdowns across the board. At the top of the results list were two world-leading wins:
● Men/High Jump: 2.37 m (=) (7-9 1/4), Maksim Nedasekau (BLR)
● Men/Triple Jump: 17.92 m (58-9 1/2), Pedro Pablo Pichardo (POR)
Nedasekau had to jump that high to beat Russians Ilya Ivanyuk and Mikhail Arimenko, who both cleared 2.33 m (7-7 3/4) , while Nedasekau also made 2.35 m (7-8 1/2); he joins Ivanyuk at 2.37 m on the 2021 year list. Pichardo dueled with indoor world-record setter Hugues Fabrice Zango (BUR), getting a world-leading 17.82 m (58-5 3/4) on his second jump, matched by Fabrice Zango in the third round. But Pichardo had more to offer, reaching 17.92 m (58-9 1/2) in round four.
There were major sprint developments, with South Africa's Akine Simbine winning the men's 100 m in 9.84, no. 2 on the 2021 world list and an African Record. He ran away from Americans Mike Rodgers (10.00), Marvin Bracy (10.02) and Isiah Young (10.04) in places 2-3-4 with Justin Gatlin sixth in 10.21.
In the women's 100 m, defending Olympic champ Elaine Thompson-Herah made a statement with a 10.71-10.82 win over countrywoman Shelly-Anne Fraser-Pryce, with Marie Josee Ta Lou (CIV) third in 10.86 and Nigeria's Blessing Okagbare fourth in 10.89. Wow! Thompson moved to no. 2 on the 2021 world list and Ta Lou to no. 5.
In the men's 200 m, Canada's Andre De Grasse scored an impressive win over Americans Kenny Bednarek and teen Erriyon Knighton, 19.97-19.99-20.03, making sure he is being considered among the medal favorites.
Same for Jamaica's Shericka Jackson in the women's 200 m, beating superstar Shaunae Miller-Uibo (BAH), 21.96-22.15, with former World Champion Dafne Schippers (NED) third (22.70).
The Bahamas got a win in the men's 400 m from Steven Gardiner, who got the best of Americans Bryce Deadmon, Michael Norman and Michael Cherry, 44.47-44.58-44.65-44.69.
The women's 400 m was another Jamaican win, for Stephenie Ann McPherson, who ran 49.99 to beat American Wadeline Jonathas (50.70).
In the 110 m hurdles, World Champion Grant Holloway of the U.S. scored a clear win over main rivals Orlando Ortega (ESP), Russian Sergey Shubenkov and Jamaican Ronald Levy, 13.08-13.15-13.19-13.25. Puerto Rico's world leader in the women's 100 m hurdles, Jasmine Camacho-Quinn, ran the second-fastest time in 2021, winning in 12.34, well ahead of Elvira Herman (BLR: 12.67) and Americans Gabbi Cunningham (12.75) and Sharika Nelvis (12.80).
The unstoppable Femke Bol (NED) won another fast women's 400 m hurdles, this time over American Shamier Little, 52.81-52.85, with Jamaican Janieve Russell third in 53.68. Bol is now undefeated in five hurdles races this season.
Britain's Elliot Giles won the men's 800 m over Jamie Webb (GBR) and world-leader Clayton Murphy of the U.S., 1:44.89-1:45.12-1:45.20. Ethiopia went 1-2-3-4-5 in a fast 3,000 m, won by Muktar Edris in 7:30.96. New Zealand's Tom Walsh won the men's shot at 22.22 m (72-10 3/4) and Sweden's Daniel Stahl won the discus at 67.71 m (222-1).
¶
USA Track & Field named a powerful 130-member team for Tokyo, with English Gardner – sixth in the women's 100 m final – in the relay pool as Sha'Carri Richardson was not selected.
Richardson was disqualified due to a doping positive for marijuana use and so her results disappear from the Trials; the U.S. will send Javianne Oliver, Teahna Daniels and Jenna Prandini in the individual 100 m, with Gabby Thomas, Aleia Hobbs and Gardner in the relay pool.
Gabbi Cunningham, fourth in the women's 100 m hurdles, replaced Brianna McNeal, who lost her appeal against suspension by the Athletics Integrity Unit.
In the women's high jump, winner Vashti Cunningham and fourth-placer Rachel McCoy both had the Olympic standard and were selected, along with Tynita Butts-Townsend, who stood 30th in the World Athletics world rankings and was the next-highest American.
In the women's discus, Kelsey Card (fourth at Trials) was added based on the world rankings, as was fourth-placer Ariana Ince in the javelin. Race walker Robyn Stevens was also added via her world ranking.
On the men's team, 1,500 m winner Cole Hocker just missed the Olympic standard, but was admitted based on his world ranking. No U.S. javelin throwers had the Olympic mark, but Trials 1-2 finishers Curtis Thompson and Michael Shuey made it on world rankings. Same for Trials winner Nick Christie in the men's 20 km walk.
¶
Sad news from Britain that Adrian Metcalfe, a 45.7 400 m runner in 1961 and Olympic silver medalist in the 4×400 m in Tokyo '64, passed away on 2 July at 79.
For those who did not see him run, they heard him for decades as a broadcaster for ITV in the 1970s and 1980s. He was also a important executive, helping to found Eurosport.
● Cycling ● The 108th Tour de France is heading into its penultimate weekend, with defending champion Tadej Pogacar (SLO) continuing to control the race. But it was 36-year-old British star Mark Cavendish who stole the headlines:
● At the 10th stage on Tuesday (6th), he once again outfought a huge group to the finish line at the end of 190.7 km in Valence for his 33rd career Tour stage win and the third of this race! That left him only one behind career leader Eddy Merckx (BEL), whose 34 career stage wins was considered unapproachable. Belgians Wout van Aert and Jasper Philipsen finished 2-3; it was Philipsen's fourth top-three finish of the race so far.
● Friday's 13th stage was a long, hilly 219.9 km route from Nimes to Carcassonne, but with a long, easy finish made for sprinters … and Cavendish. The day was hot and windy, which made the ride precarious, but Cavendish was expertly led by his Deceuninck-Quick Step team onto the final turn in perfect position with about 300 m to go. Then, he was suddenly passed by several riders and seemingly in trouble. But with strong work from teammate Michael Morkov (DEN), Cavendish got a clear lane and barely got to the line first to win his fourth stage in the race and equal Merckx's career mark of 34.
Cavendish will have a couple more chances to grab the stage-win record for himself in stages 19 and 21. But for now, he has equaled the amazing Merckx, the greatest competitive cyclist of all time.
(Let's note that Merckx won his stages with the goal of winning the Tour de France, which he did five times in six years between 1969-74. Cavendish is strictly a sprinter; his best overall finish at the Tour is 130th in 2011.)
In the mountain stages:
● During Wednesday's 11th stage, the riders were faced with the brutal 1,894 m Mont Ventour twice during the 198.9 km route ending in Malaucene. But it hardly flustered van Aert, who took control on the second time over Mont Ventour, with about 40 km left and sailed through the downhill to finish 1:14 up on Kenny Elissonde (FRA) and Bauke Mollema (NED). Pogacar was fourth, 1:38 behind, but lost nothing to the pack, ending the day up 5:18 over Rigoberto Uran (COL).
● The hilly 12th stage was decided on the final hill with about 18 km to go on the road to Nimes. German Nils Politt boke away and won by 31 seconds over Imanol Erviti (ESP) and Harry Sweeney (AUS).
After Friday's 13th stage, Pogacar has maintained his 5:18 lead over Uran and is 5:32 up on Jonas Vingegaard (DEN) and 5:33 ahead of Richard Carapaz (ECU). There are two mountain stages coming up on the weekend before Monday's rest day.
¶
The Giro d'Italia Internazionale Femminile is heading toward the finish, with Dutch star Anna van der Breggen continuing in control with the race ending Sunday in Cormons.
Stage 5 was a mass sprint finish with Lorena Wiebes (NED) collecting the win ahead of Emma Norsgaard (DEN) and stage 3 winner Marianne Vos (NED). The looping, 155 km stage 6 was another mass finish, with Norsgaard moving up for the win this time, edging American Coryn Rivera and Vos at the line. The more strenuous hills of the 109.6 km seventh stage was another group finish, with Vos getting her second win, beating Elisa Longo Borghini (ITA) and van der Breggen, all in 2:48:31.
Friday's eighth stage was a flat, 129.4 km route to Mortegliano, perfect for the sprinters. As with stage 5, it was Wiebes handling the finish best, winning her second stage of the race, ahead of Norsgaard, Maria Vittoria Sperotto (ITA), Lisa Brennauer (GER) and Vos.
Van der Breggen heads to the final two stages with a commanding 2:55 led over Ashleigh Moolman (RSA) and 3:07 over Demi Vollering (NED).
¶
The Union Cycliste Internationale confirmed on Tuesday that
"With regards to the Presidency, only David Lappartient [FRA], the current UCI President, submitted his candidacy. Pursuant to article 40, paragraph 3 of the UCI Constitution, his election for a second four-year term will be confirmed without being put to vote."
The UCI Congress, which will include elections for other positions on the UCI Management Committee, will be held on 24 September in Leuven (BEL).
● Football ● After all of the tumult over where to play and more than 160 Covid positives among the team and officials, it will be Brazil and Argentina in the final of the Copa America. In Tuesday's semifinal, Argentina and Colombia played to a 1-1 tie and it was Argentina winning on penalty kicks by 3-2.
The final will be played on Saturday (10th) at 9 p.m. local time in the famed Maracana Stadium in Rio, but without fans. The third-place match between Colombia and Peru will be tonight (9th) in Brazilia.
Brazil has been dominant in the Copa America, winning five of the last nine editions. Argentina last won in 1993 and lost in four of the last six finals (2004-07-15-16). The two giants have been multiple times in this championship final, most recently in 2004 and 2007, with Brazilian victories by penalties ('04) and 3-0 ('07).
¶
The UEFA European Championships will finish in front of more than 60,000 delirious fans at London's Wembley Stadium on Sunday (11th) with England looking for its first major tournament win since the 1966 FIFA World Cup.
The opponent will be Italy, which defeated Spain on penalties, 4-2, on Tuesday. Italy also won in 1968 and was a losing finalist in 2000 (to France) and 2012 (to Spain).
England went to extra time with Denmark after a 1-1 tie in regulation. Striker Harry Kane had a penalty kick in the first extra-time period saved by Danish keeper Kasper Schmeichel, but the rebound came straight back to the charging Kane, who banged it into the net in the 104th minute for the 2-1 final.
England, playing at home in 1996, got as far as the semifinals, but has never before played in the Euro championship match.
● Swimming ● A shocker out of the European Junior Championships in Rome (ITA), with Romanian 16-year-old taking the men's 100 m Freestyle in a world-leading 47.30.
David Popovici broke his own World Junior Record of 47.56 set in a lead-off relay leg earlier in the meet and now looms as big trouble for defending Olympic champ Kyle Chalmers of Australia, World Champion Caeleb Dressel of the U.S. and prior world leader Kliment Kolesnikov, who swam 47.31 to win the Russian Championships in April.
Wow!
¶
The International Swimming League announced its schedule for 2021, with the 10 clubs competing in 11 quadrangular matches to be held from 26 August to 30 September, all at the Piscina Felice Scandone in Naples.
A six-match playoff series with eight clubs will be held in November, leading to a final in January 2022 at a site to be determined.
● Volleyball ● The FIVB released final testing figures from its men's and women's Nations League, held in a sequestered environment in Rimini, Italy from late May to late June: no positives among the teams, officials and broadcasters. In detail:
"The VNL bubble hosted over 1,000 participants with 572 volleyball players competing across a total of 248 matches throughout the month-long competition. The bubble also hosted a TV production team of more than 100 people.
"In total, 2,250 PCR and 7,920 antigen tests were performed at the event over the course of 38 days … All participants were required to produce negative test results both prior to their departure to Italy and upon arrival. Further in-competition tests were also compulsory for all participants every four days, along with an exit PCR test before departure."
As it turned out, the only Covid positive was a bus driver for the German men's team; he was quarantined and the German squad received additional testing.
A good signal for Tokyo.
You can receive our exclusive TSX Report by e-mail by clicking here. You can also refer a friend by clicking here, and can donate here to keep this site going.
For our 649-event International Sports Calendar for 2021 and beyond, by date and by sport, click here!