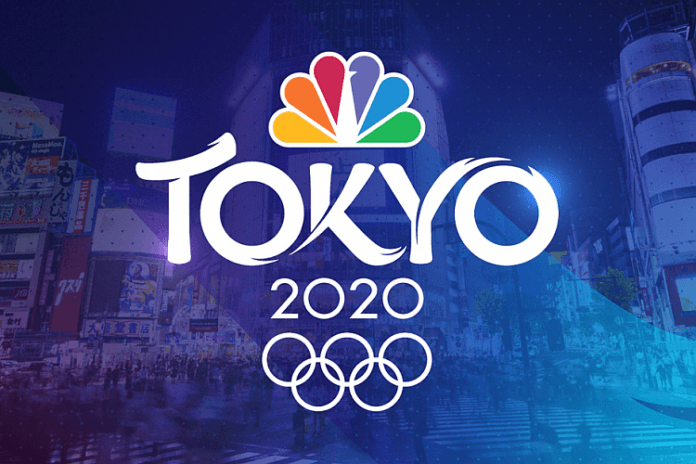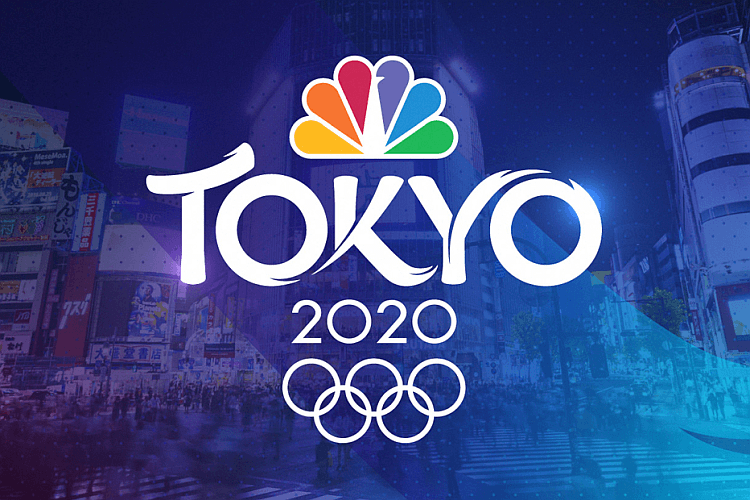 (★ Friends: Thank you to our 33 donors, who have covered 40% of our new bill for server and support costs. If you enjoy the coverage, please donate here. Your enthusiasm is why this site continues. Thank you. ★)
The latest news, notes and quotes from the worldwide Five-Ring Circus:
/Updated for Basketball and Swimming/
● Games of the XXXII Olympiad: Tokyo 2020 ● International Olympic Committee President Thomas Bach (GER) hit the ground running once his quarantine period was up in Tokyo, meeting with Japanese Prime Minister Yoshihide Suga on Wednesday (14th) and Tokyo Metropolitan Governor Yuriko Koike on Thursday. Of note:
● The IOC noted a report from the Tokyo 2020 organizers "about the 8,000+ people involved in the Games who travelled to Japan between 1 and 13 July. All were subject to the Tokyo 2020 screening testing regime, and all underwent pre-departure tests and health checks. Only three tested positive for COVID-19 after arrival and were immediately isolated, while the close contacts have been subject to the relevant quarantine measures."
Bach noted that 85% of Village residents are expected to be vaccinated and 70-80% of news media attending the Games.
● Kyodo News reported that Bach asked Suga if the decision on banning spectators could be revisited if the Covid infection rate improved over the next week. The Tokyo area reported 1,308 new cases on Thursday (15th), the highest single-day report since 21 January.
Tickets were originally sold for 750 sessions, but only about 26 – all outside Tokyo – are expected to have any spectators at all during the Games. Attendance at the Opening Ceremony may be limited to about 1,000 guests, down from an original estimate of 10,000; if true, this would eliminate most of the news media from attending.
Emperor Naruhito is expected to attend the ceremony and formally open the Games.
¶
The IOC confirmed the implementation of the new Olympic Oath for Tokyo, with the revised wording as:
"We promise to take part in these Olympic Games, respecting and abiding by the rules and in the spirit of fair play, inclusion and equality. Together we stand in solidarity and commit ourselves to sport without doping, without cheating, without any form of discrimination. We do this for the honour of our teams, in respect for the Fundamental Principles of Olympism, and to make the world a better place through sport."
In addition, the oaths will be taken by six people instead of three: two athletes, two coaches and two judges. This is all part of the IOC's drive for gender equality as well as "solidarity."
The IOC also detailed changes in the medal ceremonies, with the presenters already at the podium instead of walking with the medal winners, athletes taking their medals from a tray and placing around their own necks, and group photos will be dispensed with after the ceremony. All in the name of Covid-19 prevention.
¶
More and more of the preliminary team sizes have been announced for Tokyo. In addition to the 613 announced for the U.S. and 582 for Japan, 488 are expected from Australia, 431 for China, 376 from Great Britain, 371 from Canada and 335 from Russia, although not under the banner of the Russian Olympic Committee as part of the sanctions from the doping scandal from 2011-15. New Zealand expects to have 211 in all.
Because of the special Tokyo rules allowing reserves to be used in some team sports, the actual number of athletes from these large countries will likely grow slightly by the end of the Games.
The Pan Am Sports Organization has opened its first-ever training camp for smaller countries in the hemisphere, with 113 athletes and coaches from 26 NOCs gathered in Tachikawa. Athletes from athletics, judo, swimming and volleyball are present.
¶
American star Allyson Felix announced that she has teamed with her apparel sponsor Athleta – The Gap's sports brand for women and girls – and the Women's Sports Foundation to award $200,000 in grants – in $10,000 chunks – for women who need financial help with childcare during Olympic training or competition.
Hammer thrower Gwen Berry and Sabre fencing star Mariel Zagunis have already been awarded grants.
Comment: A very impressive program that if properly promoted, should have a positive effect on the still-emerging image of the Athleta brand.
¶
Molly Solomon, the NBC's Olympics Executive Producer, told reporters on Wednesday (14th) that some 900 staff are now in Tokyo and prepping for the Games.
With no fans at most venues, Solomon noted the new possibilities:
"We believe there's an opportunity to bring viewers closer to the action than ever. And it's sports like swimming, gymnastics, track, basketball, beach volleyball, you're going to hear the sounds of the games like you've never heard them before – from the thrashing and splashing in the pool to those intimate conversations between competitors and coaches."
And there will be a tie-in with the U.S. as well:
"Our largest footprint [in the U.S.] will be at Universal Resorts in Orlando. We, alongside the USOPC, are putting together a two-week long watch party in primetime where family members of Team USA will attend and be able to watch coverage and cheer for their loved ones together. … the bottom line is if Americans can't travel to Tokyo, we intend to bring America to Tokyo."
Solomon also noted that while NBC reporters won't be out and about in Tokyo during the Games, many pieces were prepared prior to the pandemic and NBC will have images from drones flying in the city during the Games.
The NBC coverage team includes 178 total announcers, analysts, hosts and reporters, with 79 in Tokyo, 98 in various facilities in the U.S., in Connecticut, Florida and New York and one in London.
¶
Another U.S. network, Discovery, is also televising the Games, but to Europe, where it is the rights-holder for 50 countries and will broadcast in 19 languages.
In addition to coverage by sub-licensed broadcasters throughout Europe, Discovery will also stream some 3,500 hours of coverage itself, with 150 announcers and analysts.
● Games of the XXXIII Olympiad: Paris 2024 ● The Paris organizers announced the opening of a web site which National Olympic Committees, National Paralympic Committees and national federations can use to find pre-Games training camps and facilities in advance of the 2024 Games.
The site offers 770 different sites to consider, located in 410 different areas and in 95 of the 110 "departments" of France. The organizing committee has confirmed the facilities and their quality with the "Terre de Jeux 2024" label.
Comment: This is a strategically-important economic outreach effort by Paris 2024, offering a wide range of facilities three years out, with the goal of keeping as much of the economic impact of the pre-Games training period in France vs. facilities in any of its neighbors. Whether this works or not is to be determined, but it's an impressive, forward-thinking step.
● Games of the XXXVI Olympiad: 2036 ● "Our objective is (to host) the Olympic and Paralympic Games in 2036," Istanbul mayor Ekrem Imamoglu told reporters Tuesday. "I am convinced that we will win."
This will be the sixth try for Istanbul, which bid for the 2000-04-08-12 Games and looked like a possible winner for 2020, but Tokyo was elected instead.
They're not the first in, as London Mayor Sadiq Khan announced an interest in 2036 or 2040 just before his re-election in May of 2021. With Brisbane (AUS) set to be selected for 2032 when the IOC Session meets next week, other countries will begin to focus on 2036 or 2040, including India and a possible joint Korean bid.
● XXVI Olympic Winter Games: 2030 ● Perhaps the leader for the 2030 Winter Games has confirmed its interest, as the Mayor of Barcelona – in concert with snow sites in the Pyrenees Mountains – wants to bid for the Games.
The letter to Alejandro Blanco, the head of Spain's National Olympic Committee, addressed the need for local consensus on the bid and a "sustainable" approach. Essentially, the ice events would be held in Barcelona – site of the hugely successful 1992 Olympic Games – and the snow events would be three hours away in the mountains.
A Barcelona-Pyrenees bid would be extremely attractive, but would place the Winter Games in Europe twice in a row, which has not happened since the 1992 and 1994 events in France and Norway.
Sapporo (JPN) is also a likely bidder as is Salt Lake City, Utah in the U.S., which would first have to overcome the sponsorship marketing conflict with the LA28 Games, and possibly Vancouver in Canada, site of the successful 2010 Winter Games.
● U.S. Olympic & Paralympic Committee ● The USOPC is full steam ahead for Tokyo and has operations underway at the Olympic Village. But the Tokyo Games has not slowed its continuing activities in remaking itself. On 6 July, a message from USOPC Athlete Services chief Bahati VanPelt to thousands of U.S. athletes and alumni began:
"The United States Olympic and Paralympic Committee has become one of the first national Olympic governing bodies to unify the management of Olympic and Paralympic sport, and in 2019 officially changed its name to reflect this. Working together with branding transformation company, Landor & Fitch, they are exploring a visual identity and messaging refresh to further mark this evolution, and demonstrate greater inclusion and unity."
A lengthy survey sought feedback, including a suggestion of a new graphical representation of the U.S. flag, with five stars and five stripes (below, at right) instead of the current 13 stars and 13 stripes (at left), used in varying contexts: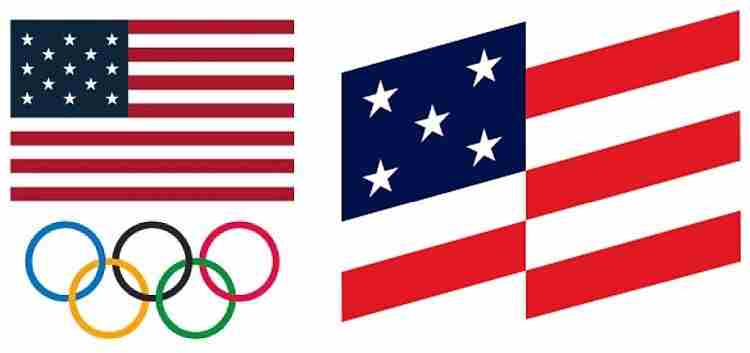 San Francisco-based Landor & Fitch is one of the world's most respected branding consultancies, and is part of the WPP advertising and communications giant. But when the current 13-star and 13-stripe edition was chosen in a 2010 re-brand campaign, it was specifically noted that the 13+13 format was, in fact, a still-official national flag, adopted by the Continental Congress in 1777 and adopted in part because using 50 stars was impractical given the small sizes of some logo uses.
Five stars and five stripes is not an approved flag, but as VanPelt noted, it's designed to "demonstrate greater inclusion and unity."
Comment: Just one question: at a time when the USOPC's finances and those of the National Governing Bodies are still in recovery from the pandemic, how much is all this costing?
● Athletics ● Tickets for the Oregon22 World Championships are now on sale, with pricing all over the lot, depending on the day, time and seat.
There are seats for day sessions as low as $8 on the site, which warns that "Ticket prices may fluctuate, based on demand, at any time." There are re-sale seats being sold as high as $4,090 for a "Row A" seat looking over what appears to be the finish of the men's 100 m!
There are no "all-session" tickets, so no way to sit in the same seat for the entire meet; that's too bad.
¶
The World Athletics Doping Review Board has approved another 20 Russian athletes to compete in international meets, bringing the total for the year to 143. The Russian squad for Tokyo, however, remains limited to 10.
● Basketball ● First it was the U.S. men's Olympic team losing to Nigeria and Australia, then on Wednesday, the WNBA All-Stars put a rare defeat on the U.S. women's Olympians, 93-85, primarily on a 27-19 fourth quarter.
The All-Stars were led by Arike Ogunbowale with 26 points (5-10 from three), with Jonquel Jones (18) and Courtney Williams (15) also in double figures.
The U.S. has only had one practice so far and Diana Taurasi not available due to an injury. Center Brittney Griner led the U.S. with 17 points, followed by Breanna Stewart with 15 and Sylvia Fowles with 12. The All-Stars out-rebounded the U.S., 41-37 and the U.S. had 15 turnovers to just seven for the WNBA stars.
More exhibition games are coming: the U.S. women will play Australia on the 16th and Nigeria on the 18th prior to heading to Tokyo.
¶
Reports indicate that two American players, Nneka Ogwumike and Elizabeth Williams, petitioned FIBA to play with Nigeria and were denied due to their long involvement with USA Basketball national teams.
ESPN reported that "Each player was given consent by USA Basketball to play for Nigeria, paid an administrative fee of $10,000 to do so and holds a Nigerian passport."
Both can appeal to the Court of Arbitration for Sport, which is set up to handle such cases.
Ogwumike's sisters Chiney and Erica are eligible and expected to play for Nigeria.
/Update/ Australia announced that star center Liz Cambage has withdrawn from the team for Tokyo, citing mental health issues.
¶
The U.S. men's Olympic Team defeated Argentina, 108-80 in Las Vegas, for its first exhibition win in three tries.
The Americans ran off to a 33-19 lead after one period and had a 58-42 halftime edge. The U.S. had five in double figures, led by Bradley Beal and Kevin Durant with 17 each, with Zach LaVine scoring 15, Damian Lillard with 13 and Bam Adebayo with 12. The U.S. had a 40-34 rebounding edge. Argentina got 16 from former NBA star Luis Scola.
Beal entered the Covid protocol after the game and will not travel to Tokyo, and forward Jerami Grant is in the "health and safety protocol"  as a cautionary measure. No replacement has been named as yet.
Friday's exhibition with Australia was canceled "out of an abundance of caution"; Sunday's game with Spain is still on.
● Cycling ● The Tour de France stormed toward the conclusion with Slovenia's Tadej Pogacar getting ready to ride into Paris as a two-time winner of cycling's biggest race.
Pogacar erased any hopes by winning the mountain stages on Wednesday and Thursday, first riding away from Jonas Vingegaard (DEN: +0:03) and Richard Carapaz (ECU: +0:04) in the final meters of the uphill finish of the Col de Portet, then doing it to both again on the uphill finish to Luz Ardiden on Thursday, this time by two seconds.
The wins were Pogacar's second and third on this year's Tour and he now has a 5:45 lead on Vingegaard and 5:51 on Carapaz, with Australian Ben O'Connor fourth (+8:18). Only a crash on the final legs will keep Pogacar from defending his 2020 victory.
Friday brings a 207 km sprint stage, followed by an individual time trial (30.8 km) on Saturday and the 108.4 km ride into Paris on Sunday. The two sprint stages offer Britain's Mark Cavendish a chance to break the record for most career stage wins in the Tour; he's won four times in 2021 and is tied with Belgian great Eddy Merckx, who won 34 stages between 1969-74.
¶
A survey by The Cyclists' Alliance released on Wednesday reported that women riders who did not receive a salary increased from 17% in pre-pandemic 2018 to 34% in 2021. The pandemic was substantially to blame and there was an increased disparity in pay between teams competing on the UCI Women's World Tour and the continental events.
● Football ● The BBC reported that five individuals have been arrested over online racial abuse following the UEFA Euro 2020 last Sunday.
A report on an arrest in Chelsea noted that a 42-year-old man was arrested "on suspicion of displaying threatening, abusive or insulting written material that is likely to stir up racial hatred."
As for the violence that took place prior to, during and after the Italy-England final:
"The UK Football Policing Unit said, as of 13 July, 897 football-related incidents and 264 arrests had been recorded across the country in the 24-hour period surrounding the final."
¶
The Euro 2020 final drew huge television audiences in England and Italy, of course, but also a sensational average of 6.49 million viewers on ESPN, better than all of the U.S. Olympic Trials events held in June and the highest-viewed UEFA Euro title game in U.S. history.
¶
The Ministry of Health in Brazil released a final tally on incidents of Covid-19 at and around the Copa America football tournament. The final total was 179 cases, just 13 more than the total released in late June.
Some 28,772 tests were made of people involved in the event from 11 June to 10 July, with 0.6% positives. Infections included 36 players or staffers from five of the national teams, 137 workers, and six officials of the CONMEBOL federation.
Brazil hosted the tournament without spectators, after co-hosts Argentina and Colombia were relieved of the event due to coronavirus issues in those countries.
¶
At the CONCACAF Gold Cup, Panama and Qatar drew 3-3 and Honduras stomped Grenada, 4-0 in the last pair of first-round games. In Group A, El Salvador defeated Trinidad & Tobago, 2-0, and Mexico got its first win, by 3-0 over Guatemala.
In Group B, the U.S. was expected to drum Martinique in Kansas City and got off to a good start as Darryl Dike's header gave the U.S. a 1-0 lead in the 14th minute. He got another after a rebound of a shot off the post in the 23rd minute, but it was called an own goal by defender Samuel Camille, and the first half ended at 2-0.
Miles Robinson made it 3-0 in the 50th, heading in a cross from Eryk Williamson and the win was secure. Dike got what was officially his second goal in the 59th minute, taking the ball at the top of the box and dribbling through, then lobbing the ball into the net (4-0). Kellyn Acosta was called for a penalty in the 64th minute, and Emmanuel Riviere scored for Martinique to close to 4-1. Gyasi Zardes ran onto a long ball in the 70th minute and as the defender fell, he sent a laser across to the far corner for a 5-1 U.S. lead. The final score came from Nick Gioacchini in the 90th minute off of a Gianluica Busio cross, to end at 6-1.
Earlier, Canada had only a 1-0 lead over Haiti at halftime, but ended up with a decisive 4-1 win, with Cyle Larin scoring in the 51st minute and on a penalty in the 74th. Haiti was red-carded four minutes later and Junior Hoilett converted the resulting penalty for the final goal.
The U.S. will face Canada on Sunday afternoon to decide the group winner and seeding; both have 2-0 records and will advance to the quarterfinals.
¶
CONCACAF is not happy with Cuba:
"Concacaf has considered the circumstances surrounding the Cuba men's national team not traveling to Miami, Florida, for their Gold Cup Preliminary Round (Prelims) match against French Guiana, scheduled for Saturday, July 3.
"While COVID-19 related travel and visa challenges were a factor, Concacaf has received further information which highlights that other administrative issues at the Cuba Football Association contributed to the team not traveling, and subsequently forfeiting their Prelims match against French Guiana.
"Concacaf has referred this matter to its Disciplinary Committee."
● Gymnastics ● Rio Olympic Parallel Bars champion Oleg Verniaiev (UKR) will not defend his title in Tokyo as he has been suspended for four years due to a positive meldonium test on 26 August 2020.
He has denied doping and is planning to appeal to the Anti-Doping Division of the Court of Arbitration for Sport, already set up in Tokyo. Verniaiev, 27, is suspended from 5 November 2020 and if upheld, the ban would keep him out of the Paris Games in 2024.
● Swimming ● /Updated/ FINA announced provisional suspensions of Russian swimmers Alexander Kudashev and Veronika Andrusenko, based on evidence from the Moscow Laboratory stemming from the Russian doping scandal from 2011-15.
At the Russian Trials in April, Kudashev won the 200 m Fly and Andrusenko won the women's 200 m Free. Both were entered in these events for Tokyo.
(Thanks to FINA Treasurer Dale Neuburger for clarifying Andrushenko's entry for Tokyo.)
● Volleyball ● The future of the historically-significant Association of Volleyball Professionals (AVP) appears to be bright after it was purchased by Bally's Corporation, with the events to be shown on the Bally's regional sports networks line-up.
Formed in 1983, the AVP was a major attraction in the U.S. and attracted the best players in the world for years before imploding in 2010. Donald Sun, a former technology executive, bought the tour in 2012 for $2 million. The tour had as many as 31 events in 2008, but only three in 2020 in the midst of the pandemic and three so far in 2021.
What's in it for Bally's? The announcement noted the AVP will be "a significant opportunity for the company to gamify and incorporate interactive content into beach volleyball, which, in turn, will drive traffic to Bally's platforms and promote customer acquisition."
They're betting on it.
● Weightlifting ● The International Weightlifting Federation had expected to conclude its Constitutional Congress prior to the Tokyo Games … but that's not happening. Reports note that 28 August is projected as a new date to continue debate on the new constitution, which was debated but not passed on 30 June.
The IOC has continuously warned the IWF that its place at the Tokyo Games is in jeopardy unless its financial and governance issues are cleaned up. So far, not yet.
● The Last Word ● You can't make this up, really you can't. Russia's TASS News Agency reported:
"The Kremlin has confirmed that it complied a list of recommendations for national Olympic athletes at the upcoming Tokyo Games with answers to potentially inflammatory and politically-loaded questions, Presidential Spokesman Dmitry Peskov said on Wednesday.
"'Unfortunately, many people want to make politicians out of [the athletes] and drag them into politics," said Peskov.
Areas of "concern" apparently include "Crimea, harassment, the BLM movement, and doping abuse."
You can receive our exclusive TSX Report by e-mail by clicking here. You can also refer a friend by clicking here, and can donate here to keep this site going.
For our 649-event International Sports Calendar for 2021 and beyond, by date and by sport, click here!