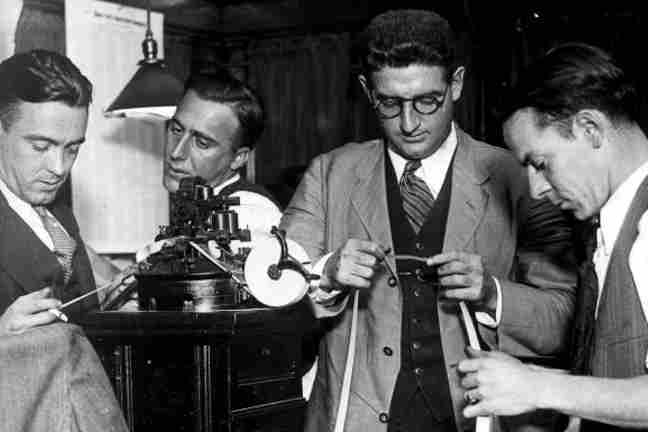 The latest news, notes and quotes from the worldwide Five-Ring Circus /updated/:
● Games of the XXXII Olympiad: Tokyo 2020 ● Osaka Prefecture Governor Hirofumi Yoshimura announced on Wednesday (7th) that owing to the area's coronavirus infection levels, the Olympic Torch Relay will not be run on public streets on 13-14 April.
Instead, the relay segments will take place without spectators inside the Expo '70 Commemorative Park in the city of Sujita. The Osaka stop is the 10th of 47 stages of the relay that will end during the Opening Ceremony on 23 July.
● Games of the XXXIII Olympiad: Paris 2024 ● The French-language site FrancsJeux.com reported on Thursday (8th) that work has temporarily stopped on the renovation of the Parc Georges Valbon Park just north of Paris. A section of this enormous space – more than 1,025 acres – is expected to host sport climbing, shooting and be the media village site.
The Paris administrative court of appeal is hearing a challenge to the environmental authorization granted last year, and the stoppage is to allow the appeal process to be completed.
● Games of the XXXVI Olympiad: 2036 ● With the 2032 Games apparently to be awarded to Brisbane, Australia, the next available date is 2036. In Germany, this is an impossible year in which to host an Olympic Games, with echoes of the infamous Nazi Games of 1936 so obviously apparent.
Or is it?
Frank Kowalski, a lead organizer of the 2018 European track & field Championships in Berlin, and Richard Meng, President of the German Olympic Association (a club, not the National Olympic Committee) wrote in a guest column in last Saturday's Berliner Morgenpost (shown in English per Google Translate):
"So why not send a completely new, strong signal of peace and reconciliation in 2036? A signal that does not displace the historical burden, but takes up the responsibility that arises from it? It would be such a signal if Germany and Israel apply together, more precisely: Berlin and Tel Aviv. With the sailing and surfing competitions on the eastern Mediterranean, but also with other sports such as beach volleyball in Israel's lively metropolis. As a clear signal of how responsibility arises from obligation.
"It's a vision, not any more. Germany is in the middle of the pandemic, faces a change in leadership in the federal elections and is currently quite a long way from long-term plans. Israel's current Middle East policy remains difficult to integrate internationally, and there are no credible gestures of reconciliation in the immediate vicinity.
"Nevertheless: Berlin and Tel Aviv in particular, two liberal and pulsating metropolises, could stand together for a different spirit, for a perspective beyond the present. This could become clear in the application process, which also takes a few years. A sign that it is possible to learn from history."
It's only an idea, but it shows that once again, truth is stranger than fiction.
(Thanks to reader Dr. Holger Preuss (GER) for a correction on Meng's affiliation).
● Athletics ● The Court of Arbitration for Sport announced a mass of decisions on sanctions and appeals cases on Russian athletes:
● Five appeals of sanctions imposed by the Court, with three having their sanctions reduced from four years to two years and nine months (Yuliya Kondakova/100 m hurdles, Svetlana Shkolina/high jump, Ivan Ukhov/high jump), one sanction reduced from four years to three years (Ekaterina Galitskaia/100 m hurdles) and one appeal dismissed (Lyukman Adams/triple jump). All of these dealt with cases from 2012, where Ukhov won the Olympic gold, but was disqualified due to doping. All are retired and expected to remain so.
● Two appeals against sanctions imposed by the Russian Anti-Doping Agency were struck down and one was upheld. Anna Knyazeva-Shirokova (1,500 m) and Andrey Isaychev (800 m) had their appeals granted and can compete. Rudolf Verkhovykh (400 m) had his appeal dismissed, but has resumed competing, having served his year's suspension.
● Four first-time sanctions were imposed by the Court on actions by the Athletics Integrity Unit based on evidence from the McLaren reports. These included suspensions for Natalya Antyukh (2012 Olympic 400 m hurdles gold; 8 years); Oksana Kondratyeva (hammer; four years); Andrey Silnov (2008 Olympic high jump gold; four years) and Yelena Soboleva (1,500 m, set world indoor record of 3:58.28 in 2006; 8 years). Antyukh must forfeit her Olympic victory from London; Silnov's 2008 win is not affected since his offense was from 2013.
Antyukh, 39, and Silnov, now 36, have both said they plan to appeal.
Australian Brett Clothier, the head of the AIU, commented on the importance of these cases:
"Yesterday's CAS rulings confirm once again that the evidence underlying the McLaren Reports is reliable and is capable of establishing Anti-Doping Rule Violations for use of prohibited substances. The AIU has dedicated significant time and resources investigating and prosecuting these cases both at first instance and on appeal and, encouraged by these rulings, it will continue to investigate and bring forward new cases based on the McLaren evidence."
A total of 13 suspensions of Russian athletes have been prosecuted based on the evidence collected in the McLaren reports.
¶
The U.S. Anti-Doping Agency announced a 30-month suspension of U.S. 400 m runner Obi Igbokwe for use of the anabolic steroid DHCMT (oral turinabol) during an out-of-competition test on 26 May 2020.
His period of ineligibility began on that date and he has accepted the penalty. An All-American at Arkansas and Houston, Igbokwe had run 20.52 for 200 m in 2018 and 44.94 for 400 m, also in 2018. Now 24, he will be eligible again for the 2024 indoor season.
(Thanks to reader Shawn Price for updating Igbokwe's A-A adventures to Houston as well.)
● Cross Country Skiing ● With the season completed, retirements are being announced. High on the list is Norway's Martin Johnsrud Sundby, 36, winner of five Olympic medals – including two golds in 2018 and four World Championships golds, including the 15 km Classical race in 2019. He earned 30 World Cup wins and 74 medals during his career.
Three notable American competitors announced retirements: Sadie Bjornsen and the husband-and-wife team of Simi Hamilton and Sophie Caldwell-Hamilton. Bjornsen, 31, won a World Championships bronze in the Team Sprint in 2017 and earned seven individual World Cup medals; she was a 2014 Olympian in Sochi.
Simi Hamilton, 33, joined the World Cup circuit in 2010 and had one World Cup win and four medals during his career and was a 2010 Olympian in Vancouver. Sophie Caldwell and Hamilton married in 2019; Caldwell joined the World Cup tour in 2013 and had two individual wins and 10 World Cup medals in her career, all in Sprint races. She was sixth in the 2014 Olympic Sprint in Sochi.
● Gymnastics ● There is still no discernible movement toward settlement in the USA Gymnastics bankruptcy case, but four survivors are making moves on their own, with the attorneys for USA Gymnastics calling for a dismissals of their "end run" appeals.
When the federation filed for bankruptcy in late 2018, it asked the U.S. Bankruptcy Court for the Southern District of Indiana to enforce a provision of U.S. Federal law that provided for an automatic freeze of all individual cases which could be brought against it. The newest filings state that four plaintiffs filed "alter ego" cases in California in 2020 for relief against the U.S. Olympic & Paralympic Committee and are now pursuing them in earnest:
● Tasha Schwikert-Warren, 2000 Olympic Team bronze medalist
● Jordan Cobbs, sister of Schwikert, also a U.S. national team member
● Kennedy Baker, 2009 U.S. Junior Champion on Bars
● Jane E.D. Doe (an alias; this plaintiff is not identified)
The USA Gymnastics lawyers have cried foul:
"The Four Plantiffs alleged in their pre-petition lawsuits that the USOPC is USAG's alter ego – i.e., that the USOPC so dominated and controlled USAG that USAG's act or omissions purportedly making USAG liable for claims of sexual abuse are, also, the acts and omissions of the USOPC, triggering the USOPC's own liability. If these allegations are true (which USAG contests), all of the over 500 hundred [sic] sexual abuse claimants in this chapter 11 case could pursue an alter ego claim against the USOPC as the party with ultimate culpability for USAG's purported misconduct."
The federation's view is that would fly in the face of the purpose of the automatic stay, that is to aggregate all of the like claims together to work toward a common solution. And the ongoing settlement conference, which includes USA Gymnastics and the USOPC as parties,
"remains pending and USAG continues to negotiate in earnest with the Survivors' Committee, the USOPC and other interested parties concerning the terms of a consensual plan of reorganization. …
"Even though the parties have not yet reached a mutually agreeable settlement, USAG is hopeful that continued mediation amongst all parties, without distracting litigation on the side, will successfully result in the global resolution that all parties have stated they desire."
The USA Gymnastics attorneys have asked the Bankruptcy Court to enforce the automatic stay, "barring the Four Plaintiffs from prosecuting their Pre-Petition lawsuits." The matter will be argued during an online hearing on 28 April 2021.
● Swimming ● Japanese swim star – and leukemia survivor – Rikako Ikee won the women's 100 m Freestyle at the national championships in 53.98 and will now be eligible to participate in the women's 4×100 m Freestyle at the Tokyo Games.
Ikee's time of 53.98 did not meet the Japanese swimming federation's cut-off time to be entered in the individual event (53.31), but she and the top four finishers combined to qualify per the Japanese standards for the relay.
Ikee will have one more chance to qualify in an individual event in the women's 50 m Free.
¶
Katie Ledecky was back in the water on Thursday on the first day of the Tyr Pro Swim Series in Mission Viejo, California and claimed a world-leading win in the women's 200 m Free in 1:54.40. That was nearly four seconds faster than runner-up Allison Schmidt (1:58.04), the 2012 Olympic Champion.
Sprint superstar Caeleb Dressel won the men's 200 m Free in 1:47.57, overtaking fellow American (and 2018 national champion at this distance) Andrew Seliskar (1:47.69) on the final lap. The meet continues through Sunday.
¶
FINA and the Tokyo 2020 organizers announced the re-scheduling of two qualifying events, including the FINA Diving World Cup now set for 1-6 May in Tokyo.
The Olympic Qualifier in Marathon Swimming will now be held in Setubal (POR) on 19-20 June, with the Artistic Swimming qualifying tournament still under discussion.
● Weightlifting ● USA Weightlifting published Thursday (8th) a 57-page report from the Boston-based law firm of Prince Lobel Tye LLP that began:
"USA Weightlifting ("USAW") retained us to look into certain allegations of race discrimination and retaliation as well as the organization's climate, policies, and procedures. Through representatives of its Board and USAW's senior leadership, we were urged – over and over again – to probe deeply and widely, hunting for problems and gathering every conceivable suggestion for improvement. …
"Ultimately, we found no race discrimination or retaliation, much less a pattern. Few may be surprised by this general conclusion given the rule-bound nature of the sport and the difficulty of pointing to a decision, misunderstanding, mishap, or mistake that was intentionally directed at anyone, much less aimed at anyone's race. Often, those disappointed by a rule or policy change were counterbalanced by others who benefitted."
The body of the report noted:
"The specific allegations under review were raised in complaints filed with the United States Olympic and Paralympic Committee in May 2020 that primarily relate to USAW team selection and athlete funding decisions during the period 2014-2020. Our investigation focused on allegations of race discrimination as well as retaliation for certain public anti-doping commentary. Related social media posts have been taken into consideration as appropriate, but no specific findings are offered in this regard." …
"While the overwhelming majority of weightlifters, including those of color, reported few if any recent examples of racism in the sport, we also heard that weightlifting can be 'welcoming' but at the same time 'not inclusive.' Some witnesses also spoke to broad, societal concerns regarding implicit bias, systemic inequality, and other inherent disadvantages disproportionately borne by people of color that inevitably also impact the sport as discussed further below.
"'I just want to help make the sport better,' witnesses nearly always told us at the end of their interviews, but they were often nonplussed when asked, 'How?' As one notable lifter of color despaired, 'I'm not sure what else we can do; fix America?'"
The report made 15 findings, including "No General Pattern or Practice of Race Discrimination at USAW" and made 28 recommendations to advance diversity, equity and inclusion goals. But there was also this:
"More than a few witnesses acknowledged the importance of anti-discrimination efforts, diversity, and inclusion in weightlifting while warning of an even more immediate existential challenge: 'our biggest crisis is the future of the sport.' Not only have Olympic athlete quotas for weightlifters dropped to new lows not seen since the 1950s, but 'sexy,' new, 'alternative' sports are also simultaneously seeking official Olympic status. Everyone also seems attuned to the ongoing turmoil at the IWF and questions over its governance and commitment to clean sport. 'It keeps me up at night,' one leader confided. Some are more sanguine, predicting that such a 'failure' could spark a renaissance in lifting in the United States and around the world, with new organizational structures and rules.
"Others describe this as a tough pull, if not an impossible one. Time will tell, but current and former USAW representatives are campaigning for the future of the sport here at home and in the upcoming IWF elections."
● The Last Word ● Finn Timmo Lumme, the head of the International Olympic Committee's television and marketing services team told SportsProMedia that a major shift is ongoing in the way the Olympic Movement is promoted in the future.
In addition to the familiar territorial broadcast agreements with broadcasters around the world, Lumme said the IOC is planning ahead:
"We've begun a review to look at how this might look and what might be more appropriate in a streaming world or in an omnichannel media world. It's something that we're looking at now and it won't be something that we change before Tokyo or even Beijing, but I think we would expect that there would be a revised regime, certainly, there for Paris."
And look for the IOC to begin to use its enormous archive of Games footage to create new programs, on its Olympic Channel digital platform and elsewhere:
"We were focusing on content on our own platforms but I think we will gradually broaden this and do syndication deals. We've moved beyond trying to drive audience for our owned and operated platforms. Of course, that remains very important, but with this scaling that I mentioned earlier we'll look for a broader third-party distribution for our content.
"I don't think the IOC has ever been accused of being too fast, but by the same token I would hope that we're not being too slow. I think that we'll look at all the opportunities we have before us but it could be possible. I mean, we've had plenty of proposals in the past to have [IOC intellectual property]-based series and so forth, and they continue to come in. I think at the end of the day, it's not necessarily about trying to create franchises. It's about telling the story in the right way."
★
You can receive our exclusive TSX Report by e-mail by clicking here. You can also refer a friend by clicking here, and can donate here to keep this site going.
For our 649-event International Sports Calendar for 2021 and beyond, by date and by sport, click here!