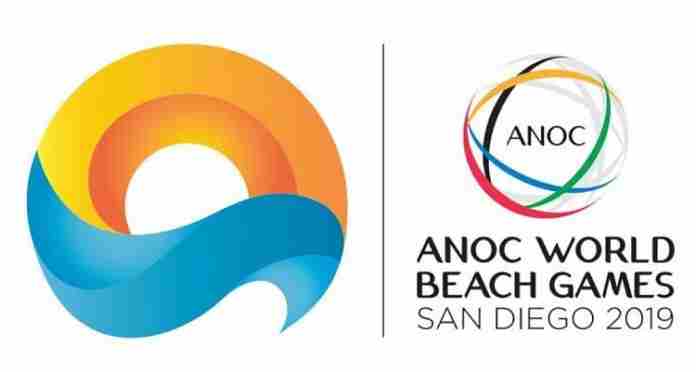 /Updated: see footnote/A long effort to bring a major international event to San Diego ended failure on Thursday as word leaked out that the Association of National Olympic Committees (ANOC) has removed its first World Beach Games and will organize them elsewhere.
Reuters reported an ANOC statement about the withdrawal from San Diego that included "The Games will take place in 2019 and ANOC is currently in discussion with a number of cities that have the financial guarantees necessary and a proven track record to host a world-class event."
The simple truth behind the move is that it proved impossible for the San Diego organizers to sell sponsorships and then tickets to a completely new event, proposed to be held on Mission Beach.
The proposed program included 16 disciplines in 14 sports, with qualifying already underway in nearly all of them. None of the events were on the Olympic program, but all 15 sports were.
Vince Mudd, the head of the San Diego organizing committee, released a statement that included:
"Due to challenges with securing the necessary sponsorships for the inaugural 2019 ANOC World Beach Games in San Diego this October, and the time sensitivity, we have regretfully learned the Association of National Olympic Committees (ANOC) has decided to withdraw the event from San Diego. 
"San Diego has a long history of successfully hosting major events, including Super Bowls and World Series among others. The planned athlete experiences and excellence of our venues were always to be of the highest quality. At the end of the day, we simply could not reach financial agreements that were amenable to both sides. This was a first-time event with no historical private-sector support and we were prepared to meet ANOC's goals. While disappointed in ANOC's decision, we will remain in communication with their team.
"We greatly appreciate everyone's work on diligently preparing our city for the games. While it may not happen this year, the San Diego Exploratory Foundation will continue pursuing opportunities to host many more exciting activities in the future."
San Diego was selected to host the Games in 2015, beating out China, Russia (Sochi), UAE (Dubai) and Sarasota, Florida in the U.S. The event was originally supposed to be held in 2017, but was then delayed to 2019 by the ANOC.
The Beach Games concept was not completely new, as Asian Beach Games had been held in 2008-10-12-14-16 and a Mediterranean Beach Games was held in 2015, with the 2019 edition scheduled for 25-31 August in Patras (GRE).
The failure of the World Beach Games in San Diego follows the removal of another Olympic-related event, the World Urban Games, from Los Angeles and re-assignment to Budapest (HUN) last March. That event is a project of the Global Assembly of International Sports Federations (GAISF); it was reported that the Los Angeles organizers were only interested in 3×3 Basketball and eSports for 2019, but the Budapest program will include 3×3 Basketball, BMX Freestyle Park, Breaking, Freestyle Flying Disc, Parkour and Freestyle Roller Skate as "competition sports," and laser run (part of modern pentathlon) and indoor rowing will be "showcase sports."
Creating new programs isn't easy, especially in the crowded U.S. sports landscape, and without any seed funding from governments or other institutions. These two failures in Los Angeles and San Diego will be noted by others who consider the possibilities in the future.
(Updated with the SDEF statement.)