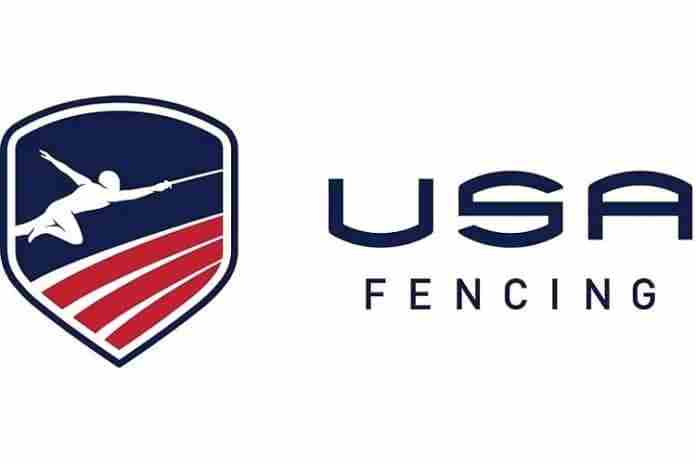 USA Fencing is shaking apart, with the resignation of longtime Executive Director Kris Ekeren and now the removal of Board Chair Peter Burchard, only elected 17 months ago.
The USA Fencing board held its "annual meeting" by teleconference on Saturday evening at 6 p.m. Eastern time and by 7:45 p.m. a post titled "New USA Fencing Board Chair Addresses the Fencing Community" appeared on the USA Fencing Web site. Attributed to USAF Treasurer David Arias, it began with:
"The Board of Directors selected me to serve as chair and Sam Cheris as treasurer. I didn't plan or ask for this. At a time when circumstances demanded steady and decisive leadership, our previous Board chair chose to lead with division and grandstanding, damaging relationships internally and with nearly every partner organization.
"There are serious problems that demand our attention. That requires transparency and the kind of communication that builds trust. That requires effectively managing the work of 20 committees and hundreds of volunteers that dedicate themselves to our sport. That requires leading with integrity and respect for others and building accountability into everything we do.
"One of our first actions will be to hold open forums at least every other month. I also ask that you consider joining a committee or taking time to offer ideas if you believe something needs to change. We have an opportunity to actually move forward instead of just talking about it."
Burchard – the head of the U.S. Fencing Coaches Association – had only been elected in May 2020, defeating two-term incumbent Don Anthony by 1,367-1,154 in a surprise result. Arias, an accountant by profession, was elected Treasurer in 2016 and re-elected unopposed in 2020. Both of their terms began in August 2020.
Burchard had promised to bring more support to local clubs and to increase fencing's profile in the U.S., saying in an interview in 2020:
"[P]eople know me and they trust me and they want me to run for president. So one more time, clear and transparent communication. Frequent communication, and talking and listening to the constituents. That's what makes me run."
The USA Fencing Bylaws state that a Director can only be removed upon a 2/3rds vote of the Board, after a Board resolution has been voted on at least 30 days prior. So, if the Bylaws were followed, Burchard's removal has been cooking for some time.
Reports in late September indicated dissent within the organization from an August meeting called by Burchard to discuss the divisive situation concerning Tokyo Olympic men's Team Epee reserve fencer Alen Hazdic. Suspended by the U.S. Center for SafeSport on 2 June due to allegations of sexual assault from 2013-15 – allegations he vociferously denies – Hazdic petitioned to be on the Olympic team and his appeal was upheld, requiring SafeSport to withdraw its suspension on 30 June on a temporary basis.
Hazdic traveled to Tokyo, but was kept apart from the team, did not live in the Olympic Village and did not appear in the men's Epee Team's one match at the Games, a loss to Japan.
A Yahoo! Sports report on the August meeting explained:
"Burchard reportedly viewed the meeting as an opportunity to address the Hadzic situation, but the rest of the board did not agree. Seven of the nine board members voted against the meeting. It still proceeded, and parents and athletes criticized the board for its handling of Hadzic and other allegations of sexual misconduct and assault around the sport."
Ekersen and communications director Nicole Jomantas resigned at the end of September – Ekersen will reportedly stay on until November to help with the transition to a new Executive Director – and general counsel Jim Neale has moved on from assisting USA Fencing.
Now Burchard is gone, characterized by Arias as choosing "to lead with division and grandstanding, damaging relationships internally and with nearly every partner organization."
Arias's note said the situation "requires transparency and the kind of communication that builds trust" but, of course, says nothing about the circumstances that led to Burchard's removal.
What caused Burchard's removal? Is the Board hoping the Hazdic matter specifically and the question of sexual abuse in the sport in general go away? What of Burchard's well-regarded initiative to merge USA Fencing and the U.S. Fencing Coaches Association?
The federation's financials show a deficit of $198,720 through May 2021 (10th month of the fiscal year), and $1.6 million in reserves. So the issue apparently isn't directly related to finances.
The signs point to a conflict on the Hazdic affair and a possible power struggle between a new president and the board. Because of the implications around athlete safety, the U.S. Olympic & Paralympic Committee will have to investigate the circumstances and this is another issue for the yet-to-meet (or be funded) Commission on the State of U.S. Olympics and Paralympics.
USA Gymnastics. USA Swimming. USA Taekwondo. USA Fencing. Who else?
You can receive our exclusive TSX Report by e-mail by clicking here. You can also refer a friend by clicking here, and can donate here to keep this site going.
For our 743-event International Sports Calendar for 2021 and beyond, by date and by sport, click here!