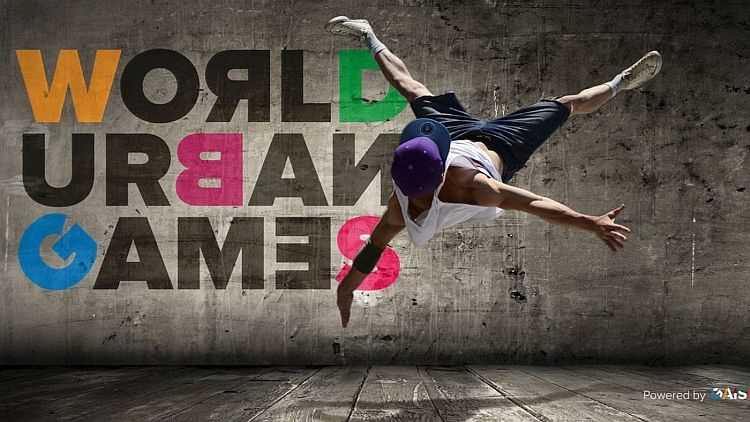 The newest multi-sport competition is the "World Urban Games," a project of the late Swiss IOC member Patrick Baumann, who was the Secretary-General of the International Basketball Federation and head of the Global Association of International Sports Federations (GAISF).
Baumann championed the concept of new multi-sport events which he felt could bring added interest and excitement in the years between Olympic Games. The World Beach Games was another concept that Baumann supported and it will take place in San Diego from 9-15 October 2019, although under the auspices of the Association of National Olympic Committees (ANOC).
Los Angeles, or more accurately, El Segundo was announced as the site (over Budapest (HUN)) for the first World Urban Games, to take place in September next year, just ahead of the World Beach Games.
The GAISF announcement noted that the "World Urban Games will present up to 700 athletes in 7 urban sports." The current competition program includes 3×3 Basketball, BMX Cycling Freestyle, Sports Climbing (Bouldering), Break Dancing, Freestyle Flying Disc, Parkour, Skateboard Street, and Park Roller Freestyle. Also: "In addition to these competitions, an urban sports showcase will feature up to 100 athletes in at least four other disciplines." Look for eSports to have a place in these Games as well.
So it's an 800-athlete program, eminently manageable. The World Beach Games is almost double the size at 1,360 athletes in 17 disciplines. The beach event has a television agreement with NBC; none yet for the Urban Games.
The World Urban Games is a project of Los Angeles Times owner Patrick Soon-Siong, a billionaire from his work in anti-cancer drug development. The Times headquarters has moved to El Segundo and it will be fascinating to see how much promotion the newspaper gives to the event vis-a-vis its annual Times Festival of Books and The Taste food festival, both of which it promotes relentlessly. Oh, and did we mention that Soon-Siong also owns the San Diego Union-Tribune, home paper of the World Beach Games?