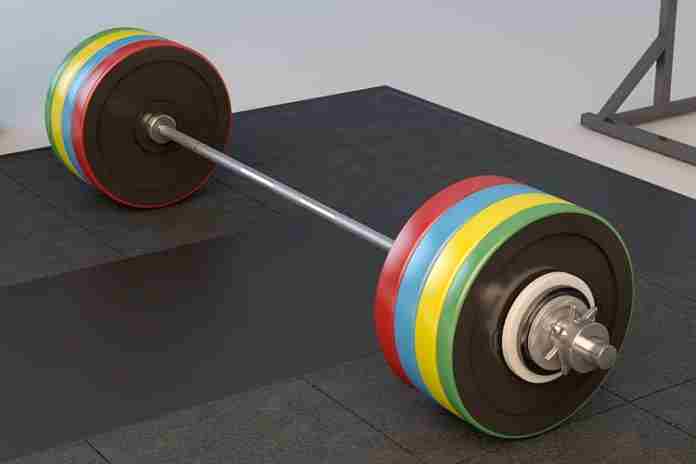 The International Weightlifting Federation has turned itself inside out trying to eliminate the scourge of doping, but it has been difficult.
Despite a massive education and testing program, the IWF has continued on a probationary status by the International Olympic Committee. Its place on the 2020 Tokyo program is assured – but with a significant cut in the number of athletes – but it is not confirmed for Paris 2024 and beyond.
And that's the danger posed by the announcement on Tuesday that four Thai women were found to be doping at the 2018 World Championships in Turkmenistan:
● Thunya Sukcharoen (45 kg) ~ 2018 World Championships gold medalist (Combined, Snatch and Clean & Jerk).
● Sopita Tanasan (49 kg) ~ 2018 World Championships fourth place; Snatch gold medalist (with a world record).
● Sukanya Srisurat (55 kg) ~ 2018 World Championships gold medalist (Combined, Snatch and Clean & Jerk, with three world records).
● Chitchanok Pulsabsakul (+87 kg) ~ 2018 World Championships sixth place.
These four positives are in addition to two positives announced last 23 December:
● Duanganksnorn Chaidee (women's +87 kg) ~ 2018 World Championships bronze medalist (Combined and Clean & Jerk).
● Teerapat Chomchuen (men's 55 kg) ~ 2018 World Championships bronze in Clean & Jerk (missed all three Snatch lifts).
Tanasan (48 kg) and Srisurat (58 kg) were Olympic gold medalists in Rio in 2016. Srisurat and Pulsabsakul are second-time losers: both were sanctioned for doping in 2011 and both were suspended for two years.
That's six positives at the 2018 Worlds and the IWF adopted strict rules for national federations with doping positives. The 2018 IWF Anti-Doping Policy's Rule 12 requires that the Thai federation pay $5,000 plus the costs of testing for each positive. Further, Rule 12.5 states that for three or more violations within a calendar year, the IWF's Independent Panel on doping can impose sanctions of:
● Suspension of the federation for up to four years;
● Impose a fine; for six violations, this could be up to $200,000;
● Ban and or all team officials for up to two years.
Inconveniently for Thailand and the IWF, the 2019 World Championships are slated to be held in Pattaya (THA) from 16-25 September. The IWF could be looking for a replacement quickly (and the U.S. would be a prime candidate after well-run championships in Houston and Anaheim in 2015 and 2017).
The IWF took great pains in its statement to emphasize that "Despite testing about 52% of all participating athletes at the 2018 IWF World Championships, no AAFs were initially recorded. But further analysis in collaboration with the IWF's Athlete Passport Management Unit, the Cologne anti-doping laboratory, saw further analysis carried out on target athletes' samples using the most sophisticated available technique: Gas Chromatography-Combustion-Isotope Ratio Mass Spectrometry (GC-C-IRMS). As a result, four additional AAFs by Thai weightlifters were revealed."
And the federation is well aware of what is at stake here:
"By the IWF's actions in recent years, the IWF has repeatedly demonstrated its willingness to make the most difficult decisions in favour of protecting clean athletes and promoting clean sport. The IWF remains committed to implement the most advanced testing techniques to ensure that the very small minority who cheat are identified and sanctioned. With the IWF's anti-doping efforts before, during and after the 2018 IWF World Weightlifting Championships, this was proven once again. With the support of IWF's partners, the IWF will continue to send out a very clear message that there is no place for doping in weightlifting. …
"The IWF previously suspended nine Member Federation, accompanied their suspension with education and rehabilitation, in order to change cultures in high-risk countries. While it is regrettable that such support should be needed for a Member Federation, the IWF will not hesitate to provide it if necessary."
This is a bad look for the IWF and for weightlifting, even as the number of doping positives has receded in recent years. Expect some harsh words from the IOC Executive Board for weightlifting at its next meeting, and for further measures from the IWF to show its effort to stamp out doping.