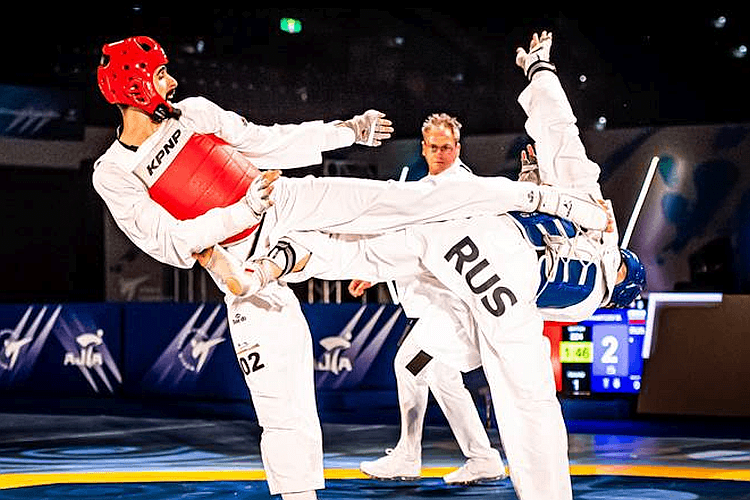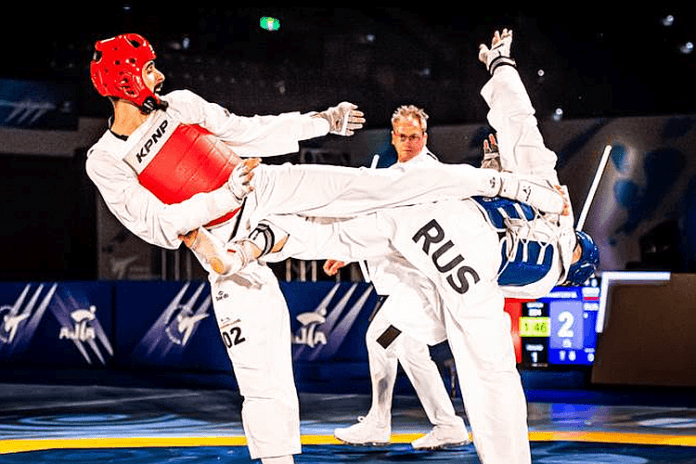 The World Taekwondo Grand Prix in Japan was much anticipated as the first in that country, but it was old favorites Korea which won two weight classes and for medals in total.
The Koreans got wins from reigning 58 kg World Champion Jun Jang and 2017 Worlds bronze medalist Kyo-Don In at +80 kg. However, the tournament finals featured three World Championships rematches from earlier this year:
● Men/80 kg: Azerbaijan's Worlds winner Milad Beigi managed to overcome (again) silver medalist Maksim Khramtcov (RUS), 38-28;
● Women/49 kg: Thai Panipak Wongpattananakit defeated, as she did in Manchester, China's Jingyu Wu, 9-2;
● Women/+67 kg: China's Shuyin Zheng reversed the World Championships result with a tight, 12-10 win over Britain's Bianca Walkden.
The next Grand Prix comes 18 October in Sofia (BUL). Summaries:
World Taekwondo Grand Prix
Chiba (JPN) ~ 13-15 September 2019
(Full results here)
Men
58 kg: 1. Jun Jang (KOR); 2. Armin Hadipour (IRI); 3. Vito dell'Aquila (ITA) and Adrian Vicente (ESP). Final: Jang d. Hadipour, 22-14.
68 kg: 1. Mirhashem Hosseini (IRI); 2. Christian McNeish (GBR); 3. Edival Pontes (BRA) and Dae-Hoon Lee (KOR). Final: Hosseini d. McNeish, 36-20.
80 kg: 1. Milad Beigi (AZE); 2. Maksim Khramtcov (RUS); 3. Toni Kanaet (CRO) and Anton Kotkov (RUS). Final: Beigi d. Khramtcov, 38-28.
+80 kg: 1. Kyo-Don In (KOR); 2. Vladislav Larin (RUS); 3. Radick Isaev (AZE) and Sajjad Mardani (IRI). Final: In d. Larin, 6-5.
Women
49 kg: 1. Panipak Wongpattanakit (THA); 2. Jingyu Wu (CHN); 3. Jae-Young Sim (KOR) and Tijana Bogdanovic (SRB). Final: Wongpattanakit d. Wu, 9-2.
57 kg: 1. Hatice Ilgun (TUR); 2. Nada Laaraj (MAR); 3. Tatiana Kudashova (RUS) and Phaanapa Harnsujin (THA). Final: Ilgun d. Laaraj, 4-3.
67 kg: 1. Magda Wiet Henin (FRA); 2. Matea Jelic (CRO); 3. Yunfei Gao (CHN) and Nigora Tursunkulova (UZB). Final: Wiet Henin d. Jelic, 5-4.
+67 kg: 1. Shuyin Zheng (CHN); 2. Bianca Walkden (GBR); 3. Maria Espinoza (MEX) and Svetlana Osipova (UZB). Final: Zheng d. Walkden, 12-10.