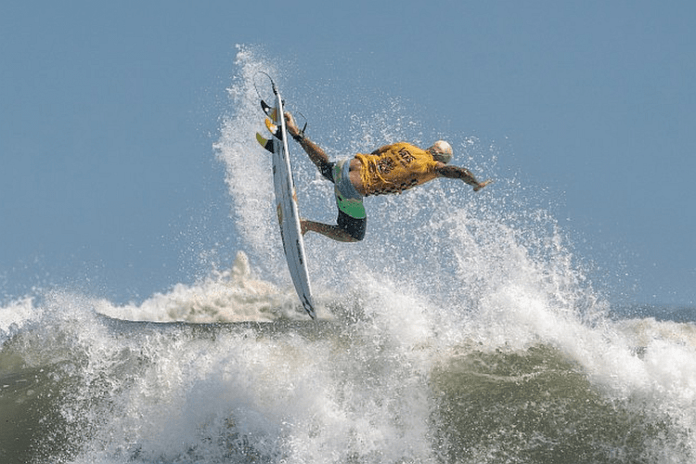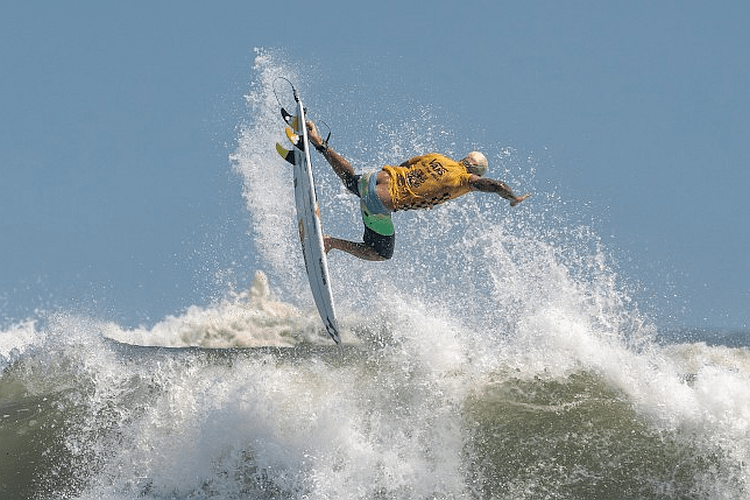 Brazil's Italo Ferreira didn't have an easy time getting to the 2019 World Surfing Games, but he enjoyed himself once he got there.
He has his passport stolen a few days before his flight was scheduled, got a new one just in time and was reported to get to the beach in Miyazaki (JPN) about eight minutes before his first heat.
But he did get there, won his heat and moved through the rounds, eventually using a brilliant full turn aerial to score 17.77 points to win the gold medal. "That was a super cool contest," he said afterwards. "I want to congratulate every surfer and country here. I am so tired, that was a lot of heats with a lot of emotional moments. I just tried to show my best surfing."
Brazil – thanks in part to Ferreira – also won the team title, out-pointing the U.S.
There were Olympic qualifying places available for the top finishers in Africa, Asia, Europe and Oceania; the Americas places were determined at the Pan American Games in August. Most of the 2020 qualifying will come with the conclusion of the 2019 World Surfing League season, and the 2020 World Surfing Games. Summaries from Miyazaki:
ISA World Surfing Games
Miyazaki (JPN) ~ 7-15 September 2019
(Full results here)
Men/ Final: 1. Italo Ferreira (BRA), 17.77; 2. Kolohe Andino (USA), 17.06; 3. Gabriel Medina (BRA), 14.53; 4. Shun Murakami (JPN), 11.74.
Women/ Final: 1. Sofia Mulanovich (PER), 13.80 points; 2. Silvana Lima (BRA), 12.77; 3. Bianca Buitendag (RSA), 12.64; 4. Carissa Moore (USA), 12.60.
Team: 1. Brazil, 4,060 points; 2. United States, 3,415; 3. Japan, 2,680; 4. Peru, 2,610; 5. South Africa, 2,485.
Team Aloha Cup/ Final: 1. Australia (Ryan Callinan, Owen Wright, Sally Fitzgibbons, Nikki Van Dijk), 38.19; 2. South Africa, 38.11; 3. United States, 35.38; 4. Japan, 28.10.