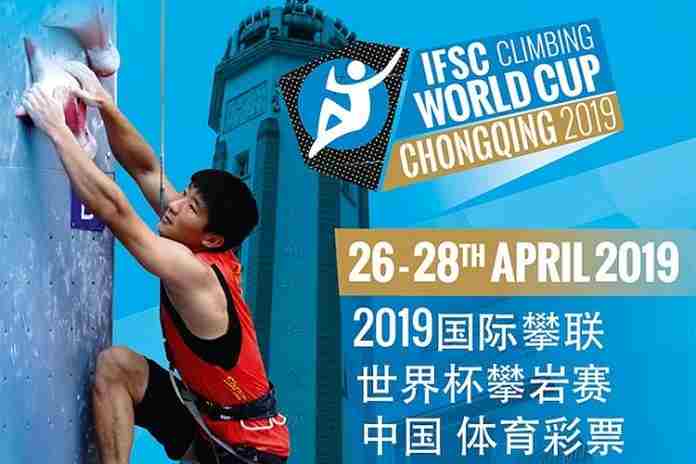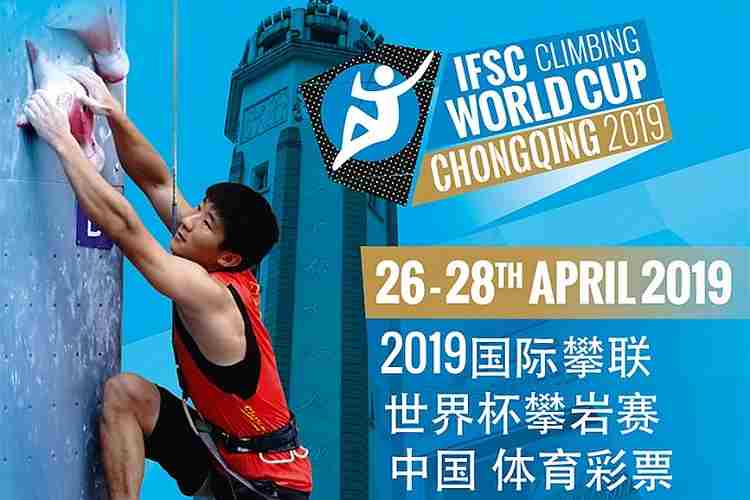 The IFSC World Cup season continues with the first of two stops in China – this one in Chongqing – with Speed finals on Saturday and the Bouldering finals on Sunday.
This is the third World Cup for Bouldering and the second for Speed. The standings:
● Men/Bouldering:
1. 180 Adam Ondra (CZE)
2. 131 Jernej Kruder (SLO)
3. 105 Yoishiyuki Ogata (JPN)
4. 92 Kokoro Fujii (JPN)
5. 85 Jong-Won Chon (KOR) and Rei Sugimoto (JPN)
● Women/Bouldering:
1. 200 Janja Garnbret (SLO)
2. 145 Shauna Coxsey (GBR)
3. 120 Fanny Gibert (FRA)
4. 91 Petra Klingler (SUI)
5. 84 Futaba Ito (JPN)
Ondra has been first and second in the two events so far; Kruder was 11th in the opener in Meiringen (SUI), but won in Moscow (RUS). Garnbret has been sensational – as usual – winning both events, but former World Cup champion Coxsey (GBR) appears to be back in form and if so, will be a season-long challenger.
● Men/Speed:
1. 100 Bassa Mawem (FRA)
2. 80 Vladislav Deulin (RUS)
3. 65 Aspar Jaelolo (INA)
4. 55 Long Cao (CHN)
5. 51 Aleksandr Shikov (RUS)
● Women/Speed:
1. 100 YiLing Song (CHN)
2. 80 Anouck Jaubert (CHN)
3. 65 Iullia Kaplina (RUS)
4. 55 Anna Tsyganova (RUS)
5. 51 Elizaveta Ivanova (RUS)
The big news from Moscow was the win by the unheralded Song, 18, who prior best World Cup finish had been a fourth at Villars (SUI) last year. But she finished seventh at the IFSC World Championships in Innsbruck (AUT) last September and declared herself as one to watch with her first win (and first medal) in Moscow.
Look for results here.