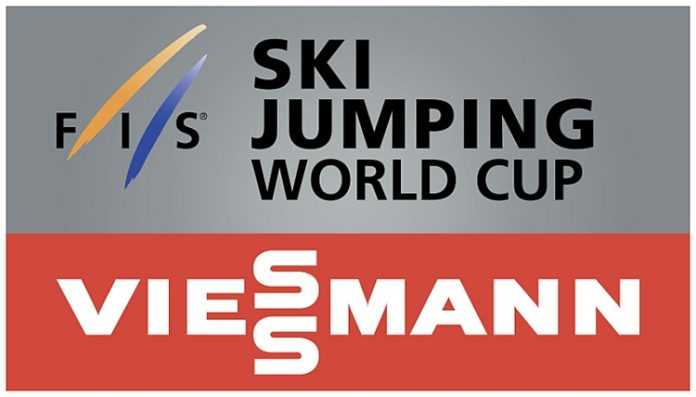 Exactly halfway through the men's World Cup schedule for 2018-19, the superstar of the first half of the circuit will be jumping in front of some wildly enthusiastic fans in Sapporo (JPN) on Saturday and Sunday, off a 137 m hill.
That would be Japan's Ryoyu Kobayashi, who has dominated the scene this season, winning nine of the 14 events held so far, but missing a medal in the last two.
He has a huge 1,128-624-603 lead over Poles Kamil Stoch and Piotr Zyla, equal to five events, so he's still the odds-on favorite to win the seasonal title.
It's the first men's World Cup in Sapporo in two seasons. Maciej Kot (POL) and Peter Prevc (SLO) won the first of two events there in 2017, with Stoch winning the other. Austria's Stefan Kraft, who won last week's event in Zakopane (POL), was third both times.
NBC's Olympic Channel has delayed coverage of Sapporo, at 4 p.m. on Saturday and 6:30 p.m. on Sunday. Look for results here.
¶
The women's jumping is back in Europe after two stops in Japan, this week in Rasnov (ROU), also on Saturday and Sunday, with competition off a 97 m hill.
In the nine events held so far, Germany's Katharina Althaus has won thrice, but the last four have been split evenly between Austria's ageless Daniela Iraschko-Stolz (she's 35) and Norway's Maren Lundby (24).
At present, Althaus still leads, 622-599 over Lundby, who was last season's champion, and Iraschko-Stolz (459). Germany's Julianne Seyfarth (401) and four-time World Cup winner Sara Takanashi (JPN: 400) are still in striking distance.
Althaus and Lundby went 1-2 and 2-1 in the two Rasnov jumps last season and are the favorites, but can Iraschko-Stolz – the 2015 World Cup champion – close the gap over her younger competitors?
NBC's Olympic Channel has delayed coverage of the Rasnov jumping, at 5:30 p.m. eastern on Saturday and 8 p.m. on Sunday. Look for results here.