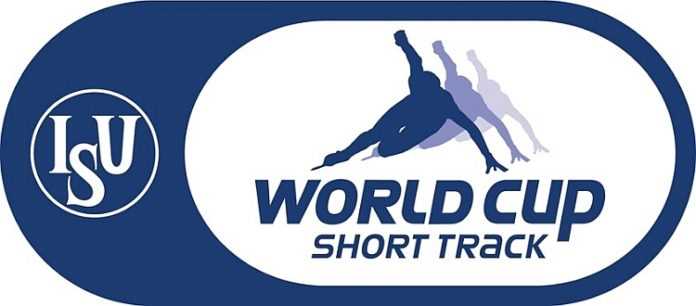 The second stage of the 2018 ISU World Cup in Short Track is at the Utah Olympic Oval in Salt Lake City this weekend, with competition in the full program of events. Last week's winners in the season opener in Calgary:
Men:
∙ 500 m I: Dajing Wu (CHN)
· 500 m II: Wu
∙ 1,000 m: Shaoang Liu (HUN)
∙ 1,500 m: Kazuki Yoshinaga (JPN)
∙ 5,000 m Relay: Hungary
Women:
· 500 m I: Natalia Maliszewska (POL)
· 500 m II: Lara van Ruijven (NED)
· 1,000 m: Suzanne Schulting (NED)
· 1,500 m: Schulting (NED)
· 3,000 m Relay : Russia
The highlight from Calgary came in the men's 5,000 m Relay, where the Hungarian quartet of Csaba Burjan, Cole Krueger, Shaoang Liu and Shaolin Sandor Liu set a world record of 6:28.825. It took a record time to edge Korea, second in 6:28.857 with Kyung-Hwan Kim, June-Seo Lee, Hyo-Jun Lim and Ji-Won Park. More of the same this week, especially in the thin air?
PyeongChang Olympic champions Wu (CHN: 500 m) and Schulting (NED: 1,000 m) were impressive in Calgary, winning two races each. Unbeatable?
Look for results here.