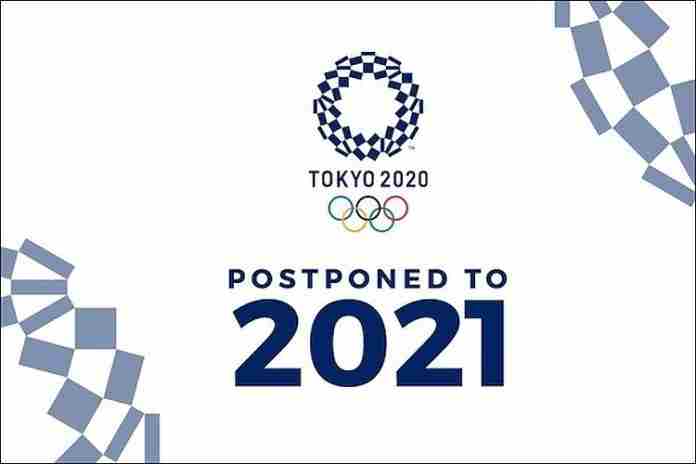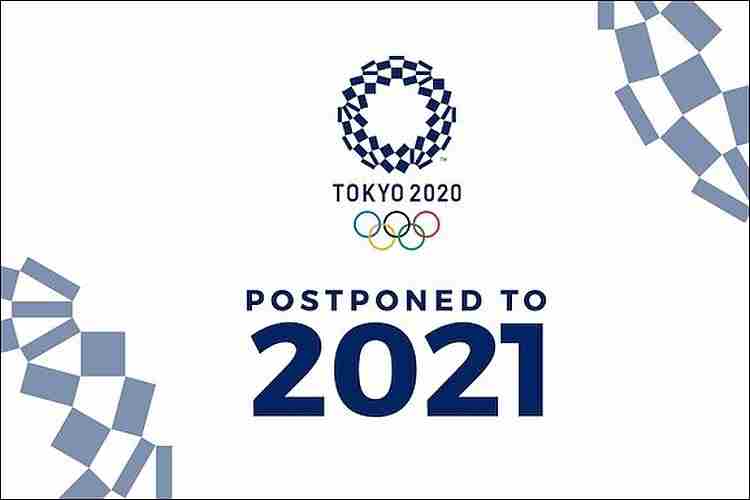 ● Plus: Anti-Doping: African TV net SuperSport sponsors WADA = On Screen: 810,000 watch Worlds figure skating = Athletics: Birmingham wants T&F Worlds; women's Boston Marathon top 15 by shoe type; USATF names 2022 Worlds staff = Cross Country skiing: Norwegian star Falla retires = Football: CONCACAF W Champ draw and schedule announced; more U.S. friendlies = Swimming: Olympic qualifying standards not finalized yet; FINA suspends Rylov for appearance at pro-war rally = Tennis: Wimbledon bars Russian and Belarusian entries, while ATP and WTA protest = SCOREBOARD/Cycling: Tuens and Cavalli win La Fleche Wallonne ●
Key status updates on the urgent stories in Olympic sport:
≡ SPOTLIGHT ≡
"Hold the happiness. We are in trouble."
Cleavon Little's memorable line from Mel Brooks' bawdy 1974 western satire "Blazing Saddles" is an appropriate reminder than the confirmation of a global audience of 3.05 billion – with a "b" – for the Tokyo 2020 Olympic Games is perhaps not as wonderful as it might seem.
That's a lot of people, no doubt, but it confirms a continuing, worrying decline in worldwide consumption of the Olympic Games. Yes, really.
The International Olympic Committee's Marketing Report Tokyo 2020 noted that the total worldwide audience for the Games was 3.05 billion, which includes both television and online viewers.
Of these, 64% watched the Games on both television and online, with a staggering total of 23 billion hours watched all together. Even with all of the hype about being the first "streaming Games," some 93% of all viewing was on television, even with 28 billion video views of the Games. Great, right? Let's compare to the recent past:
● 2021 Tokyo: 3.05 billion combined TV and digital viewers
● 2016 Rio: 3.2 billion on TV (also 1.3 billion digital users)
● 2012 London: 3.6 billion on TV (also 1.2 billion digital users)
● 2008 Bejing: 3.5 billion on TV (also 400 million digital users)
Although not called out by number, the Tokyo report states that there were 74% more digital users than for Rio, so the Tokyo total would be about 2.3 billion, but about two-thirds of these also watched the Games on television. That would leave at least 828 million who consumed the Games online only, meaning the TV-only total could be 2.22 billion or slightly less (the report does not call out these figures).
So, in comparison to recent Games, the Tokyo outreach total is down at least 4.7% compared to Rio in 2016, down 15.3% vs. London in 2012 and 12.9% vs. Beijing in 2008, using the total audience for Tokyo compared to the TV-only audiences for 2016-12-08.
This is going in the wrong direction, and the 2008 vs. 2021 comparison is especially troubling since both Games were in the same time zone. A major deterioration in the total U.S. audience is clearly part of the issue, but the magnitude of the total decline – for the second straight Games – is well beyond just the U.S.
The report quite properly notes that the quality and quantity of the production was unequaled in the history of the Games, and that the contribution of sponsors, both of the IOC and the 67 domestic partners of the Tokyo organizing committee, was immense and record-setting. In fact, this is understated.
Also, the IOC's direct support of 1,836 athletes from 186 nations through Olympic scholarships (costing $47 million) and the Olympic Refugee Team is impressive and not appreciated enough.
And it is worth noting that the same research firm – Publicis – also did the worldwide audience measurement for the FIFA World Cup in Russia for 2018, with 3.572 billion people watching at least some of the 64 games in that tournament: +17% vs. the Tokyo Games in 2021. It will be worth noting what happens at this year's World Cup in November.
≡ THE 5-RING CIRCUS ≡
● National Olympic Committees ● "Grazie Italia for helping 500 Ukrainian athletes that will train in Italy. Our friends took over all relevant expenses for indefinite period of time."
That was a tweet from 1988 Olympic vault champion Sergey Bubka, head of the Ukrainian National Olympic Committee (and an IOC member), following his meeting in Rome on Tuesday with six-time Olympic fencing gold medalist Valentina Vezzali – now the Italian Cabinet Undersecretary for Sport – and Italian National Olympic Committee (CONI) President Giovanni Malago.
Italy is supporting 500 Italian athletes from 20 different sports and has helped many Ukrainian athletes to exit their own country and come to Italy. It's a remarkable gesture and hopefully will be copied by others Wow!
● Anti-Doping ● Another remarkable development, which could have far-reaching effects in Africa.
The World Anti-Doping Agency announced a first-of-its-kind sponsorship with "Africa-based broadcaster SuperSport that will help the Agency raise awareness of clean sport and deliver values-based education programs throughout the African continent."
The agreement is for two years; the announcement added:
"In addition to a cash sum, SuperSport will provide WADA with advertising and promotional airtime to help spread the clean sport message and raise awareness on the dangers and consequences of doping, targeting young people, coaches, doctors, and parents as well as informing viewers and sports enthusiasts of the broader societal importance of anti-doping."
SuperSport is a South African pay-TV company, broadcasting in nine languages and with feeds for South Africa, Nigeria and the rest of Africa, primarily in English and Portuguese, covering a wide range of sports, including football, rugby, cricket and most Olympic sports.
● On Screen ● Last week's television ratings report showed that the World Figure Skating Championships from France, shown on NBC on Sunday the 17th, drew 810,000 viewers, the only international Olympic-sport program to draw more than 200,000 watchers.
The NCAA Women's Gymnastics Championships, which featured many of the U.S. Olympic squad from Tokyo, did a little better, drawing 922,000 on Saturday on ABC.
The winner of the week was the Brooklyn at Boston NBA playoff opener on ABC on Sunday, with 6.895 million viewers. NBA games were the top four most-viewed events. The debut of the U.S. Football League on NBC and Fox combined for 3.067 million viewers, ranking ninth.
● Athletics ● One of the best headlines of the week was on the French-language, Olympic-sports site FrancsJeux.com:
"Euro de football, Mondiaux d'athlétisme : les Britanniques veulent tout croquer"
In English, it reads, "Euro football, World Athletics: the British want to eat everything" and notes comments from British Sports Minister Nigel Huddleston that the government's £778 million (~$1.013 billion U.S.) investment in Commonwealth Games facilities in Birmingham means more events need to be brought there.
Alexander Stadium, site of track & field, was renovated with a new capacity of 17,500 and expandable to 30,000 and the new Sandwell Aquatics Centre will be used for competitive swimming, but also for the community. Said Huddleston:
"Very early on we have been talking about the business and tourism side of the legacy of the Games, the skills development, the job and skills academy here as well focusing on opportunities for young people. …
"Every single time there is a major international sporting event, somebody new comes on the stage or something spectacular happens, those magical moments that genuinely inspire young people in particular to get involved in sport.
"I really do want to make sure that the Alex is used to its full potential in the future. We have got world-class facilities now. There are good facilities already in Birmingham, but this will enhance those opportunities."
England is already in a joint bid with Northern Ireland, Scotland, Wales and Ireland for the 2028 UEFA European Championship and bringing the World Athletics Championships to Birmingham is clearly now on the table. World Athletics has named Budapest for 2023 and there is plenty of chatter about going to Kenya in 2025, although others – like Tokyo – are interested. What about 2027?
Although the track & field Worlds averaged a sensational 54,328 for each session of the 2017 London championships, attendance was limited to 21,000 for the 2019 Worlds in Doha (and was full only on the last weekend) and the 2022 Worlds in Eugene will be held in a – by TSX calculations – 17,221-seat Hayward Field (including expansion). If expanded to 30,000, Alexander Stadium will be more than adequate.
¶
USA Track & Field named its staffs for the 2022 World Athletics Championships in Eugene, with Stanley Redwine (Kansas) and LaTanya Sheffield (Long Beach State) as the head coaches for men and women.
The men's staff include hurdles icon Allen Johnson for the sprints and hurdles, Dena Evans (distances), Kevin Reid (jumps), Shawn Wilbourn (throws) and head manager Tim Weaver.
The women's staff has Angela Williams (Prairie View A&M) in charge of sprints and hurdles, Laura Bowerman (distances), Petros Kyprianou (jumps), Ashley Kovacs (throws) and Kim Keenan-Kirkpatrick as head manager.
The relay coaches are Mike Marsh for the men and Mechelle Freeman for the women; the combined-events staff managers are Manny Bautista and Demetria Davis.
¶
It's not necessarily meaningful, but Women's Running ran down who wore what among the top 15 women's placers at Monday's Boston Marathon:
● adidas (4): Adizero Adios Pro 2 worn by winner Peres Jepchirchir (KEN), Viola Cheptoo (KEN: 6th), Joyciline Jepkosgei (KEN: 7th), and Charlotte Purdue (GBR: 9th).
● Nike (7): Vaporfly Next% 2 worn by Ababel Yeshaneh (ETH: 2nd), Mary Ngugi (KEN: 3rd), Edna Kiplagat (KEN: 4th), Monicah Ngige (KEN: 5th), Degitu Azimeraw (ETH: 8th), Nell Rojas (USA: 10th), and Bria Wetsch (USA: 15th).
● Saucony (1): Endorphin Pro 3 worn by Malindi Elmore (CAN: 11th).
● HOKA (1): Rocket X 2 worn by Stephenie Bruce (USA: 12th).
● Brooks (1): Hyperion Elite 3 worn by Des Linden (USA: 13th).
● Puma (1): Fast-R Nitro Elite worn by Dakotah Lindwurm (USA: 14th).
Now you know.
● Cross Country Skiing ● Retirement for Norwegian star sprinter Maiken Caspersen Falla at 31, after three Olympic and 10 World Championships medals.
Standing just 5-3, she was tough to beat across a 13-year career that saw her collect 55 medals (22 wins!) in 168 World Cup starts, and Olympic gold in the Sprint in Sochi in 2014. She also won a Sprint silver in PyeongChang in 2018 and a Team Sprint bronze there as well.
She was the 2017 and 2019 individual Sprint World Champion, won Team Sprint world titles in 2015 and 2017 and a 4×5 km relay gold in 2017 as well.
● Football ● CONCACAF announced the draw and schedule for the CONCACAF W Championship to be held from 4-18 July in Monterrey, Mexico, with the four semifinalists to qualify for the 2023 FIFA Women's World Cup and the winner to clinch a Paris 2024 Olympic berth. The draw:
● Group A: United States, Mexico, Jamaica, Haiti
● Group B: Canada, Costa Rica, Panama, Trinidad & Tobago
The top two teams in each group will qualify to the semis and a place at the 2023 Women's World Cup in Australia and New Zealand. While the winner will secure a Paris 2024 spot, the runner-up and third-place teams will play in an Olympic play-in series in September 2023, with the winner going to the 2024 Games.
The U.S. group games will include Haiti on 4 July, Jamaica on 7 July and Mexico on 11 July.
¶
U.S. Soccer announced a men's National Team friendly upcoming on 1 June against Morocco in Cincinnati, the first of a series of pre-World Cup matches.
It will be the fourth meeting all-time between the sides; the U.S. is 0-3. Another friendly is expected to be staged on 5 June.
The U.S. women will play Colombia in friendlies on 25 June in Commerce City, Colorado and 28 June in Sandy, Utah. The U.S. is 7-0-1 in the series.
● Swimming ● The FINA Bureau confirmed today (Thursday) the suspension of Russian star Evgeny Rylov by the FINA Disciplinary Council for attendance at the Russian pro-war rally in Moscow on 8 March 2022. The suspension was effective as of 20 April. Also:
"The Bureau also confirmed its position that Russian and Belarusian athletes and officials will not be invited to any FINA event through the end of 2022."
Rylov won the 100-200 m Backstroke events at the Tokyo Olympic Games and a silver on the Russian 4×200 m Freestyle team.
¶
FINA also released a statement that the very tough Paris 2024 qualifying standards posted by the International Olympic Committee were incorrect:
"To be clear, FINA did not publish Olympic qualifying criteria for the Paris 2024 Games. Regrettably, it appears that an outdated, non-final draft of the Olympic Qualifying Standard Principles was published by the IOC in error. Recognizing this, the IOC removed the draft documents from their website.
"To reiterate, the Qualifying Standards Principles for aquatics sports at the Paris 2024 Olympics have not been finalized."
¶
In a very welcome announcement, Swimming Australia and USA Swimming announced the resumption of the "Duel in the Pool" match between the two countries.
The event will be held from 19-21 August in Sydney, with 30-member teams in standard and Paralympic events in the pool and in open-water competition off Bondi Beach.
The U.S. and Australia faced off in 2003-05-07 in Indianapolis, Irvine and Sydney; the series switched to the U.S. vs. Europe in 2009-11-13-15 in Manchester (GBR), Atlanta, Glasgow (GBR) and Indianapolis, but was then discontinued.
The American teams won all three matches against Australia, but by increasing closer scores.
The event dates in August are fully a month after the Commonwealth Games, so it is possible that the top Australian swimmers – several of whom are skipping the World Championships in June – could be available.
● Tennis ● The All-England Club announced Wednesday that players from Russia and Belarus will be banned from participating in Wimbledon in 2022.
"Given the profile of The Championships in the United Kingdom and around the world, it is our responsibility to play our part in the widespread efforts of Government, industry, sporting and creative institutions to limit Russia's global influence through the strongest means possible.
"In the circumstances of such unjustified and unprecedented military aggression, it would be unacceptable for the Russian regime to derive any benefits from the involvement of Russian or Belarusian players with The Championships
"It is therefore our intention, with deep regret, to decline entries from Russian and Belarusian players to The Championships 2022."
The situation could be revisited before the tournament begins on 27 June. The ban will eliminate world no. 2 Daniil Medvedev (RUS) and no. 8 Andrey Rublev (RUS) from the men's draw and no. 4 Aryna Sabalenka (BLR) and no. 18 Victoria Azarenka (BLR) from the women's entries.
The French Open will allow Russian and Belarusian athletes, but as neutrals.
The Association of Tennis Professionals protested in a statement, "We believe that today's unilateral decision by Wimbledon and the [Lawn Tennis Association] to exclude players from Russia and Belarus from this year's British grass-court swing is unfair and has the potential to set a damaging precedent for the game. Discrimination based on nationality also constitutes a violation of our agreement with Wimbledon that states that player entry is based solely on ATP Rankings."
The Women's Tennis Association's statement included, "individual athletes should not be penalized or prevented from competing due to where they are from, or the decisions made by the governments of their countries. Discrimination, and the decision to focus such discrimination against athletes competing on their own as individuals, is neither fair nor justified."
Both indicated they will have further discussions regarding any further actions.
≡ SCOREBOARD ≡
● Cycling ● Another of the historic spring Classics, La Fleche Wallonne – "the Flemish Arrow" – had its 86th edition on Wednesday, with the men riding 202.1 km on a hilly course from Blegny to the Mur de Huy and the women
Belgium's Dylan Teuns gave the home fans a treat, becoming he first home winner since 2011, winning a final sprint from Spain's five-time winner Alejandro Valverde and Russian Alexander Vlasov. Teuns remembered Valverde's prior tactics in the final 300 m and was able to hold off the 42-year-old by two seconds over the last 50 m in 4:42:12.
Defending champion Julian Alaphilippe (FRA) was fourth, five seconds behind the winner.
The women's race – 133.4 km from Huy to the uphill finish on the Mur du Huy – was the second major win in three races for Italy's Marta Cavalli, 24. She sprinted to the line ahead of Dutch stars Annemiek van Vleuten and Demi Vollering to add to her Amstel Gold Race victory on the 10th.
Cavalli positioned herself carefully in the final 500 m and attacked against van Vleuten only in the final 100 m, winning in 3:38:37, with van Vleuten just behind and Vollering 10 seconds back.
Next up: the famed liege-Bastogne-Liege on Sunday.
You can receive our exclusive TSX Report by e-mail by clicking here. You can also refer a friend by clicking here, and can donate here to keep this site going.
For our updated, 620-event International Sports Calendar for 2022 and beyond, by date and by sport, click here!