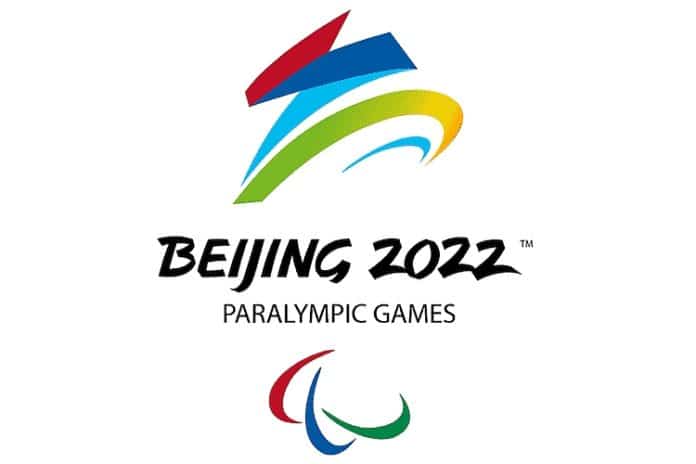 (★ Thank you to our 37 donors, who have covered 65% of our site costs for services for the first six months of 2022. If you enjoy this coverage, please donate here. ★)
● Plus: Beijing 2022: China asked Russia to delay invasion to after OWG = Los Angeles 2028: Big table needed for City's Games Cabinet meetings = IOC: Bach asks Bubka to head solidarity fund = Archery: IF bans Russia & Belarus = Basketball: Women's World Cup draw = Bobsled: IBSF suspends Russian federation = Taekwondo: Russia and Belarus banned = Wrestling: three Russian positives from 2012 = SCOREBOARD: Athletics: Rojas jumps second-best indoor TJ ever at Madrid Indoor Tour Gold = Swimming: Ledecky wins Tyr Pro Swim 1,500 m free in no. 15 time ever ●
Key status updates on the urgent stories in Olympic sport:
≡ SPOTLIGHT ≡
"In the last 12 hours an overwhelming number of members have been in touch with us and been very open, for which I am grateful. They have told us that if we do not reconsider our decision, it is now likely to have grave consequences for the Beijing 2022 Paralympic Winter Games. Multiple NPCs, some of which have been contacted by their governments, teams and athletes, are threatening not to compete.
"Ensuring the safety and security of athletes is of paramount importance to us and the situation in the athlete villages is escalating and has now become untenable. First and foremost, we have a duty as part of the Paralympic mission, enshrined in the constitution, to guarantee and supervise the organisation of successful Paralympic Games, to ensure that in sport practiced within the Paralympic Movement the spirit of fair play prevails, violence is banned, the health risk of the athletes is managed and fundamental ethical principles are upheld.
"With this in mind, and in order to preserve the integrity of these Games and the safety of all participants, we have decided to refuse the athlete entries from [Russian Paralympic Committee] and NPC Belarus.
"To the Para athletes from the impacted countries, we are very sorry that you are affected by the decisions your governments took last week in breaching the Olympic Truce. You are victims of your governments' actions.
"Athlete welfare is and always will be a key concern for us. As a result of today's decision 83 Para athletes are directly impacted by this decision. However, if RPC and NPC Belarus remain here in Beijing then nations will likely withdraw. We will likely not have a viable Games. If this were to happen, the impact would be far wider reaching."
That stunning announcement by International Paralympic Committee President Andrew Parsons (BRA) came after multiple countries threatened to withdraw from the Games in protest.
The situation in Beijing has been exacerbated by the actions of the Russian delegation. Two-time Paralympic track & field gold medalist Richard Whitehead (GBR) told ITV's "Good Morning Britain":
"I've heard lots of messages of indoctrination within the Russian community and messages that the Russian athletes are sending Ukraine athletes about bombing their homes. And I feel that to take the Russians and Belarus athletes straight out of the village and send them home is the right decision."
IPC spokesman Craig Spence (GBR) explained during a news conference in Beijing:
"We're an apolitical organization. We want to be completely impartial. But when you have governments behind the scenes, speaking to their National Paralympic Committees and threatening to withdraw them from these Games, we've got to be really careful. Because the moment one nation potentially withdraws because they're unhappy with the decision, then it snowballs, and before long, the Games aren't viable, and the Opening Ceremony is in 24 hours time. …
"The feedback we were getting was, 'Look, we might have athletes, we might have teams, and we've already seen it today in wheelchair curling and para-ice hockey; we saw teams refusing to play.
"That's not a good advert for the Paralympic Movement. That's not what we want to do and our mission to inspire the world and show how amazing persons with disabilities are, and how we can change attitudes towards disabilities through sport.
"So the Board today went back to the drawing board, and the other thing also is safety. That's new. I mean, last night the NPC Ukraine delegation arrived, and what was the NPA [Russian] delegation arrived, and the atmosphere in the Villages is not pleasant."
He added:
"What we've seen in the 14 hours since is a move from letters of 'We think you should ban' to 'Now we're thinking of going home. We're not playing.' That threatens the viability of this event. So that's a huge change. If we don't act on that, then we're crazy. So we have and we've acted and we've made again a decision based on the fact that the position of our NPCs has gone from one of, a recommendation or suggestion to one of a threat, almost. We've acted on that.
"The tensions are building in the Village. It's better to act now than wait until something happens. … If we didn't develop today's decision, we'd probably be talking to you in two days' time about the fact that there's not enough athletes here to do the Games. Simple."
Parsons is an International Olympic Committee member and is also representing the IOC at the Paralympic Games.
From the Russian side:
● Russian Presidential spokesman Dmitry Peskov said Thursday, "This situation is definitely monstrous. This is of course a disgrace for the International Paralympic Committee as I cannot find other words of describing it."
● Russian Sports Minister Oleg Matytsin said an appeal against the IPC ruling would be quickly filed with the Court of Arbitration for Sport:
"Today's decision of the International Paralympic Committee to bar our team is a blatant violation of athletes' rights and a manipulation of the Olympic Charter and human lives' values in pursue of political goals. It is extremely inadmissible to put in action any type of sanctions in regard to Paralympians, who have already arrived for the tournament."
● The Russian state-sponsored sports network, Match TV, declared it would not be showing the Paralympics at all.
The Beijing 2022 Web site carried no news of the entire issue.
¶
The U.S. Olympic & Paralympic Committee, which had called for Russia to be banned from all of international sport, posted a letter from chief executive Sarah Hirshland after Wednesday's decision to allow Russian and Belarusian athletes to compete as neutrals, including:
"[W]hile we can empathize with the difficulty of this decision and the IPC's desire to protect the athletes' rights to compete, we are disappointed in this outcome as it excuses Russia's disregard for not only the Olympic truce, but also for the victims of a senseless war."
The message also reminded the U.S. team that it is in China:
"We understand these events have captured hearts and minds across the world with many showing support for the innocent athletes and people of Ukraine – and that support is taking many forms.
"To those of you in Beijing, as with every Games, it is important to remember that the IPC rules govern all Games participants, including U.S. delegation members, and that as guests of the host country, we are subject to its laws, which sometimes differ from those in the U.S. As always, our athlete services team is available to answer questions or offer guidance."
¶
The IPC's turnaround is not without precedent in the Olympic world, notes super-historian Bill Mallon, one of the founders of the Olympedia statistical site. Mallon explained on Twitter:
"At the 1971 IOC Session, the IOC ruled that Rhodesian athletes could compete, but only using British uniforms, the Union Jack as the flag, and with the British anthem. …
"Rhodesia, later Zimbabwe, practiced apartheid, however, including in sport. Shortly before the 1972 München Olympics, all the African nations threatened a mass boycott if Rhodesia was allowed to compete. …
"Two days before the Opening Ceremony, the IOC voted (36-31 with three abstentions) to withdraw the invitation to Rhodesia for the 1972 Olympic Games. Virtually the same situation just occurred at the Beijing 2022 Paralympics."
≡ THE 5-RING CIRCUS ≡
● XXIV Olympic Winter Games: Beijing 2022 ● Reuters reported that China asked Russia not to invade Ukraine until after the end of the Beijing Winter Games:
"Senior Chinese officials made the request in early February after Washington informed Beijing of the Russian troop buildup in the hopes that Communist leaders would pressure their ally to stand down."
● International Olympic Committee ● IOC President Thomas Bach sent a letter to the Olympic Movement, asking for support for a solidarity fund for Ukraine's sports community, to be coordinated by Ukrainian National Olympic Committee President Sergey Bubka, the famed pole vault star and Olympic gold medalist, who is also an IOC member.
Reuters reported on Wednesday that even if a cease-fire or peace agreement is reached, the IOC may not lift its sanctions against Russia and Belarus. Bach explained,
"We have left this open… it was very difficult either to set a deadline or to define an event, what could either lead to heavier sanctions or what could lead to a lifting of some of the sanctions," but also added:
"You can only hold those responsible who are responsible for a breach of the Olympic Charter. And not the Russian people, nor the athletes, nor the Russian Olympic Committee is responsible for this."
Bach said he had not been on "speaking terms" with Russian President Vladimir Putin for several years and underlined once again:
"[W]e are coming to our limits. We have no police force, we have no military. There we can only offer moral support and can help to shed the light on this situation, but there our influence ends.
"We can argue as we did in other humanitarian cases affecting athletes, by trying to intervene and to again, to shed light, to ask for exceptions or to call for mildness, but this is all we can do, we can only appeal."
● Games of the XXXIV Olympiad: Los Angeles 2028 ● Meetings of the newly-formed City of Los Angeles "Games Cabinet" will require a big room as the Executive Directive identifies:
"The General Managers and Directors of the City's Departments of Civil + Human Rights and Equity (LA Civil Rights), Community Investment for Families (CIFD), Cultural Affairs (DCA), Disability, Emergency Management (EMD), Economic and Workforce Development (EWDD), General Services (GSD), Housing, L.A. Public Library, Neighborhood Empowerment (DONE), Planning, Personnel, the Board and Bureaus of the Department of Public Works, Recreation and Parks (RAP), City Tourism, Transportation (DOT), Youth Development (YDD), with the Chief of Police and Fire Chief, and, by request, Los Angeles Department of Water and Power (LADWP) and Los Angeles World Airports (LAWA), shall comprise the 2028 Games Cabinet."
That's 21 departments in all, not to mention the coordination required with:
"Chief Administrative Officer (CAO) and the Mayor's Office, currently represented by my Deputy Mayor for International Affairs. This Cabinet will closely coordinate with LA28, the Chief Legislative Analyst (CLA), City Attorney, City Council, Heads of Departments/Offices and Commissions …"
Whether the next L.A. Mayor wants to do any of this is unknown; the race is wide open according to a recent Loyola Marymount University poll, with 42% undecided on any candidate. The primary is in June.
● Archery ● World Archery announced further sanctions on Russian and Belarusian athletes on Wednesday: "no athlete, team official or technical official from Russia or Belarus will be permitted to participate in any international archery event until further notice."
● Basketball ● The draw for the 2022 FIBA Women's World Cup in Australia was completed, with two groups to include:
● Group A: Belgium, China, Bosnia & Herzegovina, South Korea, United States and a team to replace Russia.
● Group B: France, Serbia, Japan, Nigeria, Canada, Australia.
The tournament will run from 22 September-1 October. The American women have won three World Cups in a row and five of the last six.
● Bobsled & Skeleton ● The International Bobsleigh & Skeleton Federation suspended the Bobsleigh Federation of Russia "until the next Congress to be held in July 2022. It is crucial to emphasize that this is a stand against the breach of the Olympic Truce and IBSF fully supports the recommendations of the IOC regarding no participation of Russian and Belarusian athletes and officials."
● Speed Skating ● The World Short Track Championships, due to be held in Montreal from 18-20 March, but in danger in view of the very stiff regulations on entry into the country, have been postponed to 8-10 April.
● Taekwondo ● Following the lead of the IOC, the World Taekwondo Council "decided that Russian and Belarusian athletes and officials will not be permitted to compete at World Taekwondo events until further notice."
● Wrestling ● The International Testing Agency filed doping violation notices against three Russian wrestlers, based on 2012 sample re-testing and evidence from the McLaren reports.
Dariya Leksina, Aleksey Shchekov and Elena Vostrikova were named; none won medals at London 2012 and all are apparently retired.
≡ SCOREBOARD ≡
● Athletics ● An error in our report yesterday on the World Indoor Tour Gold meet in Madrid:
Venezuela's Olympic triple jump champion Yulimar Rojas did indeed win the event with a world-leading mark, but her best mark was 15.41 m (50-6 3/4) in the fifth round, just 2 cm short of her world indoor record and the no. 2 performance in history.
Her earlier jump of 15.35 m (50-4 1/2) in round two is now the no. 4 performance in history.
Also, the men's 60 m win by Elijah Hall-Thompson of the U.S. gave him the seasonal win in that event, allowing him to participate in the upcoming World Indoor Championships, even though he did not contest the event at the USATF Indoor Championships last week.
● Swimming ● USA Swimming's Tyr Pro Swim Series resumed in Westmont, Illinois on Wednesday, with Katie Ledecky and Egypt's Marwan Elkamash winning the 1,500 m Freestyles.
Ledecky finished in 15:39.45, best in the world for 2022, ahead of 16-year-old Piper Wood Prince (17:26.73). Ledecky's time is the no. 15 performance in history; she has 14 of the 15.
Elkamash won in 15:18.45, just ahead of American Alec Enyeart (15:19.77). The meet continues through Saturday.
You can receive our exclusive TSX Report by e-mail by clicking here. You can also refer a friend by clicking here, and can donate here to keep this site going.
For our 832-event International Sports Calendar for 2022 and beyond, by date and by sport, click here!