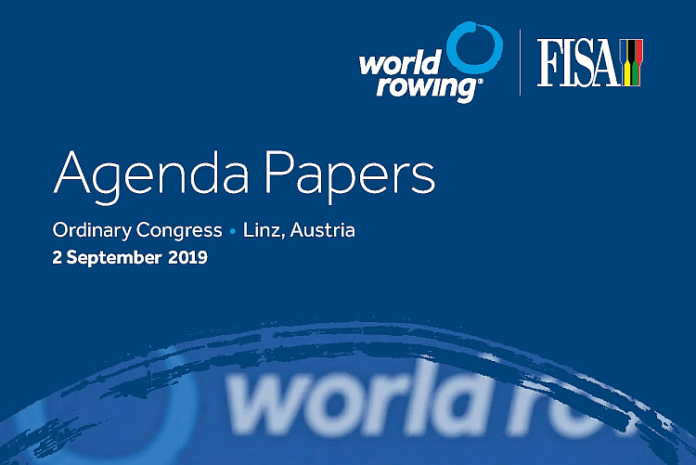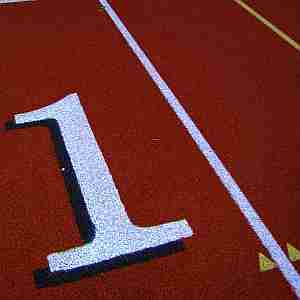 There has been much made of the lack of transparency, not to mention outright secrecy or deceit within the International Federations which govern sports worldwide in the Olympic Movement. And for good reason.
The International Boxing Federation (AIBA) has been suspended by the International Olympic Committee, will not be involved in the management of the Tokyo 2020 boxing competitions and is likely to declare bankruptcy, leading to the formation of a new federation … if Olympic boxing survives at all.
The International Association of Athletics Federations (IAAF) will see its former elected President, Lamine Diack (FRA) on trial in France later this year on accusations of fraud, extortion and money-laundering, among other charges. Related to these financial crimes, it's worth noting that the IAAF has never publicly released its financial statements.
So it's refreshing to see a federation which is trying to do the right thing, tries hard to be transparent and makes public its situation and how it is trying to improve it. That federation is World Rowing, originally organized as the Federation Internationale de Societes d'Aviron (FISA) way back in 1892. It is one of just three IFs which predate the creation of the International Olympic Committee in 1894 (Can you guess the other two? See the end of Lane One for the answer).
Last week, it published on its WorldRowing.com site the Agenda Papers for its 2019 Ordinary Congress, which will take place in Linz (AUT) on 2 September. Over 120 pages, the entire panorama of the federation could be reviewed, starting with a comprehensive, eight-page report from its President, Jean-Christophe Rolland (FRA).
His comments were clear, frank and scary. Rolland pulled no punches in describing World Rowing's situation. Some important excerpts:
"Although our long and rich history is a true asset, it brings with it the risk that Rowing is seen as being very conservative, perhaps even dated and resistant to change. Society is evolving at a faster than ever pace and, similarly, so is the world of Sport. It is essential for us to adapt; our survival depends on it.
"I stand by my statement that our position within the Olympic Movement is crucial for our sport and that our participation in the Olympic Games is vital. Rowing has the fantastic privilege of being included on the world sport stage, the Olympic Games; this privilege is priceless and irreplaceable; for us now and for future rowing generations to come.
"I should clarify – this is crucial to our sport, not uniquely to FISA; indeed, the opportunities for our member federations, including the athletes and coaches are closely linked to this Olympic dimension. In this context, our relationship with the IOC is critical."
…
"The IOC's challenges are ours as well; we need the Games to remain strong and globally relevant. Ignoring or not listening to these sometimes subtle signs would be a grave mistake. Moreover, it is essential to participate in and contribute to building new solutions in partnership with the IOC."
…
"The terms of reference for [retaining lightweight rowing in the Games] were dramatically altered after the letter of 9th June 2017 from the IOC's Director General which confirmed the IOC's approval of the Olympic programme proposed by FISA for Tokyo 2020 and, at the same time, explicitly challenged the justification of the lightweight category in the Olympic Games. This is a crucial point. This does not mean that the IOC governs our sport; what it means is that the IOC is in charge of the decisions on which sports and which events (approximately 320) make up the Summer Olympic Games."
…
"Whilst our sport is not in short- or medium-term danger, the immediate and major risk is for us to lose 72 quota places and two events from our programme."
…
"Although Paris 2024 will not have as many athlete spaces for the additional sports, a significant contribution will be required to bring the number of athletes down to approximately 10'500. The process for Paris 2024 is still ongoing but the OCOG presented a proposal in February 2019 with 4 additional sports and 248 athletes. This means an overall decrease of 366 accreditations to be split, in theory, over the 28 core sports. In reality, some sports will be hit much harder than others.
"Upon analysis of the quotas per sport, it is obvious and realistic that rowing will have to contribute to this reduction. The question remains over the size of our contribution which we naturally want to be as small as possible. Our current programme over eight days leaves us with very little room for manoeuvre; that too is mathematical. Our challenge from Rio to Tokyo to keep our semi-finals had been difficult and we will need to be creative. One of our strong points is that rowing is attractive to the broadcasters and TV rights holders. In London, rowing had an average viewership of 32.5 million TV viewers per minute and was ranked sixth of the 28 sports and that average climbed to 42.3 million in Rio. Any reduction to our programme would be viewed negatively by broadcasters who are a major financial contributor."
This is a rarely-seen explanation of the realpolitik of the Olympic Movement as it actually works today. Why does Rolland spend to much time reviewing rowing's place at the Olympic Games? Money.
If you look back at World Rowing's financial statements for the previous couple of years, the dependence of the federation on its share of Olympic television money is obvious. Rowing is in the third tier of federations receiving IOC television money and received $17,148.476 in late 2016 and early 2017 from the IOC. Looking at its 2018 financial statements included with the Agenda Papers package, World Rowing spent about $3.95 million of this in 2017 and about $3.78 million in 2018, or about 50.6% of its revenues, making all of the federation's programs possible.
World Rowing might be able to survive without the IOC's money, but it would be a skeleton organization, doing far less than it is now to govern and promote the sport.
If you have not seen the World Rowing Web site, it's worth a look. It's coverage of its own events – such as the third World Cup in Rotterdam (NED) last weekend was excellent. Not only results, but a live Webcast, live blog, photo galleries and much more. It's one of the best out there.
And the federation is not sitting still. New concepts such as Coastal Rowing and Indoor Rowing (using rowing machines) are turning into World Championships and being used to entice more people to get involved with the sport. There is active promotion of Masters Rowing, Para Rowing and rowing for youth. Rowing needs to do this and much more; while it now has 155 member national federations, only 62 sent athletes to the 2018 World Championships and the all-time high is just 77, from 2015.
In addition to all of this, and the fight against doping, continuing good governance practices and more, it still comes back to the Olympic Games. As Rolland noted:
"I wish to underline the importance of the global approach that is taken in our talks and negotiations with the IOC, taking into consideration a broad range of subjects; it is not a piecemeal approach. As I have mentioned, our constructive approach to the challenges faced by the IOC gives us a multitude of entry points for the different discussions. Listening and understanding are key; for example, flexibility on the programme and format for the Youth Olympic Games (more on this later), and flexibility and cooperation regarding the technical requirements for Olympic regattas. In this too, our ongoing discussions regarding the Los Angeles 2028 venue are essential. It is imperative to find the best compromise to ensure the future of our sport. And compromises also mean concessions… The Long Beach alternative to the bid study will not fulfil our traditional requirements 100%. The question will be just how far are we prepared to go in compromising in the short term for long term stability."
World Rowing is demonstrating what good governance and transparency are all about. The federation has significant challenges and it is not running away from them; it is running to meet them.
I am not much of a rowing fan, although I respect the sport and its athletes, who are some of the most fit and fearless anywhere. But after reading – in detail – its remarkably open approach to governance and information, I am cheering for this federation to succeed. But please, drop the lightweight events from the Olympic program and instead ask IOC President Thomas Bach for a special grant to develop rowing programs for schools.
Rich Perelman
Editor
(Quiz answer: The Federation Internationale de Gymnastique [FIG] was formed in 1881 and is the oldest of the International Federations. The International Skating Union [ISU] was formed in 1892 and is the oldest of the winter-sport federations.)