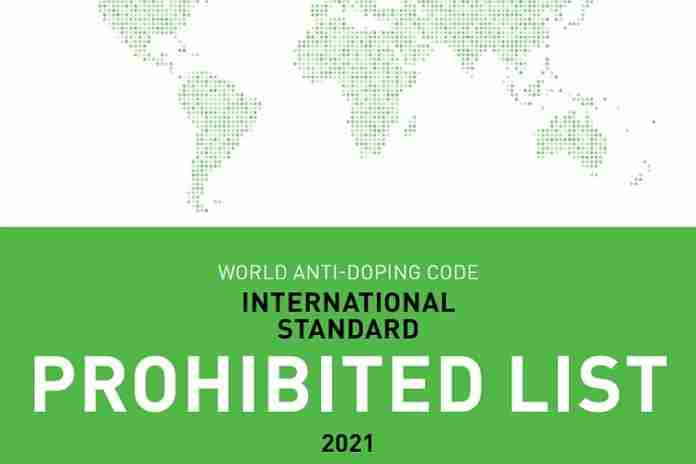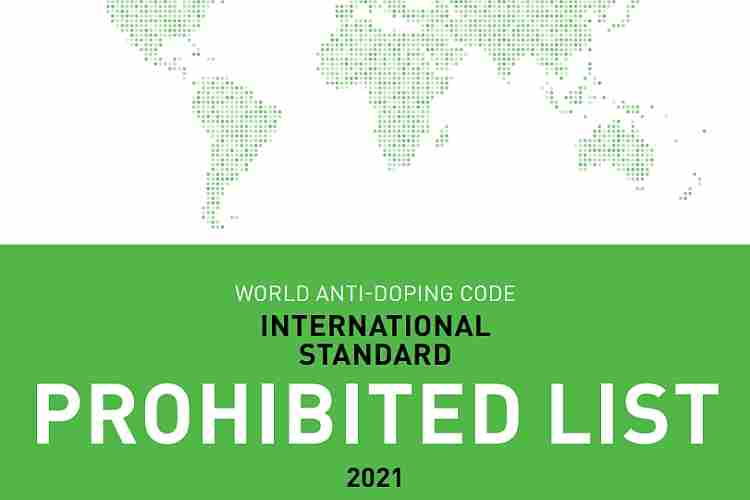 (★ Friends: Thank you! Now 27 donors have covered 33% of our new bill for server and support costs. Your help is needed: please donate here. Your enthusiasm is why this site continues. Thank you. ★)
(For Sunday's Highlights of major competitions, click here)
The disqualification and suspension of Sha'Carri Richardson after winning the women's 100 m at the U.S. Olympic Track & Field Trials last month for marijuana use has brought wide confusion among those who support its recreational use.
Maybe the facts would help?
Marijuana has been on the World Anti-Doping Agency's prohibited list since it first appeared in 2004. The question of whether it should be listed has been hotly debated since then, as detailed in "Cannabis in Sport: Anti-Doping Perspective" in the 1 November 2011 issue of Sports Medicine.
Written by Marilyn Huestis of the U.S. National Institute on Drug Abuse and Irene Mazzoni and Oliver Rabin of the World Anti-Doping Agency, the article details the reasons for listing marijuana. The highlights:
● "Cannabis is often portrayed as a substance that has detrimental effects on performance."
● However: "Smoked cannabis can decrease anxiety, fear, depression and tension. THC [the main psychoactive drug in cannabis] is anxiolytic [used to reduce anxiety] at low doses, the doses reportedly consumed by athletes."
● "In human volunteers, THC and cannabis also increased impulsive responses leading to more risk-taking behaviour but without affecting decision making. In this regard, and from a sports perspective, Martinez suggested that cannabis smoking reduces anxiety, allowing athletes to better perform under pressure and to alleviate stress experienced before and during competition.
"Furthermore, cannabinoids play a major role in the extinction of fear memories by interfering with learned aversive behaviours. Athletes who experienced traumatic events in their sports career could benefit from such an effect. For these reasons, Wagner described cannabis as ergogenic [enhances performance]. The endocannabinoid system is also involved in the modulation of mood. … In adolescents and young adults, cannabis also helps in coping with negative mood and emotional distress."
This is why marijuana is on the WADA Prohibited List.
This is supported by the real-life example of Canadian snowboard star Ross Rebagliati. He won the Snowboard Giant Slalom at the 1998 Olympic Winter Games in Nagano (JPN), but was disqualified after testing positive for marijuana use (which he blamed on secondhand smoke). He was reinstated because marijuana was not on the prohibited-substances list at the time – WADA was formed the next year – and Rebagliati has continuously touted its positive effects. In a 2015 news story, he maintained "that cannabis is a performance enhancer, and that usage can be helpful for some activities such as extreme sports, as it improves muscle relaxation, reduces anxiety, and extincts fear memories (e.g., negative experiences) leading to enhanced performance. It may also improve sleep time and recovery, which may favour performance when an athlete is facing multiple competitions in a short period of time."
The Sports Medicine article also noted the potential health risks due to marijuana's "negative influences on coordination, movement and time estimation" and that in many countries, its use is prohibited. But:
"Although some anti-doping officials proposed also banning cannabis for out-of-competition testing, this appeared beyond the anti-doping mandate and it was believed to violate athletes' privacy. For these reasons, cannabis use is prohibited only in-competition."
This is what happened to Richardson. Her post-competition sample on 19 June – after she won the 100 m – was found to contain a THC level higher than 180 ng/mL, the threshold level for a positive test and so she was disqualified and accepted a net suspension of one month.
And to Richardson's credit, she took responsibility. In an interview on NBC's Today Show, she said "I want to take responsibility for my actions. I know what I did, I know what I'm supposed to do … and I still made that decision."
She explained that the news of her biological mother dying a week before the Olympic Trials was hard on her, as was the stress of the event. And she went further:
"As much as I'm disappointed, I know that when I step on the track, I don't represent myself. I represent a community that has shown me great support, great love, and I failed you all. So I apologize for the fact that I didn't know how to control my emotions or deal with my emotions.
"I greatly apologize if I let you guys down, and I did."
This is pretty remarkable for a 21-year-old, but it is an important step on her road as a professional athlete. She knows the anti-doping rules, which are part of the pain of competing in Olympic-focused sports like track & field. And unlike some critics who rarely even look at track, swimming, gymnastics and the other sports on the Tokyo program other than in an Olympic year, she is already looking ahead. She tweeted:
"I'm sorry, I can't be y'all Olympic Champ this year but I promise I'll be your World Champ next year"
and
"2022-2025 undefeated," playing off a tweet by Trials shot put runner-up Raven Saunders that Tokyo starts an unprecedented five-year run of major track & field competitions, with the World Championships in Eugene in 2022, World Championships in Budapest in 2023, the 2024 Olympic Games in Paris and World Championships in 2025, perhaps in Kenya. Opportunity indeed.
Richardson may yet be in Tokyo, if USA Track & Field selects her for the 4×100 m relay, for which she is eligible as her suspension will be over. But her eyes are on the future, not the past. Too bad the critics of her suspension aren't as professional and forward-looking as she is.
For WADA, the debate over cannabis will continue and the Agency chides the U.S. continually about how its NCAA programs and professional leagues refuse to accept the World Anti-Doping Code as is done in many other countries. But, as the NBA and WNBA stars who are part of the U.S. squad for the Games are being told right now, WADA rules apply to them in Tokyo and they must comply … or risk being disqualified.
By the way, the Wikipedia entry for "Cannabis in Japan" begins with:
"Cannabis is illegal in Japan. The drug was outlawed in 1948. Use and possession are punishable by up to five years' imprisonment and a fine."
The debate over the benefits and pitfalls of marijuana will continue for years. Richardson has perhaps another 15 years of good sprinting in her; Olympic favorite Shelly-Anne Fraser-Pryce of Jamaica is 34 now. The question is whether those jumping up and down about Richardson's suspension this year will even be aware that the World Championships will be in the U.S. next year.
Rich Perelman
Editor
You can receive our exclusive TSX Report by e-mail by clicking here. You can also refer a friend by clicking here, and can donate here to keep this site going.
For our 649-event International Sports Calendar for 2021 and beyond, by date and by sport, click here!