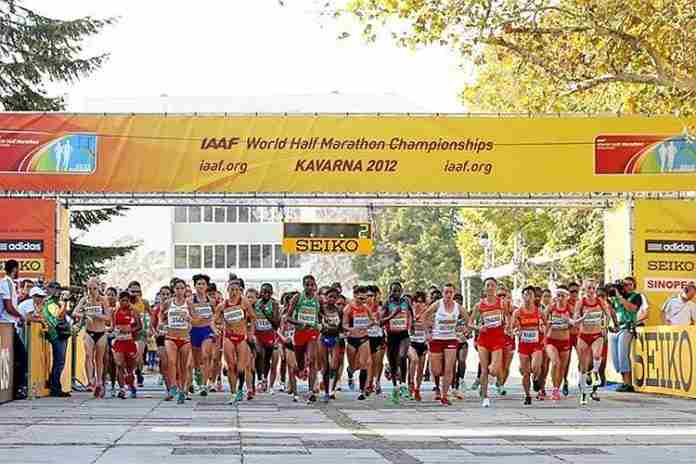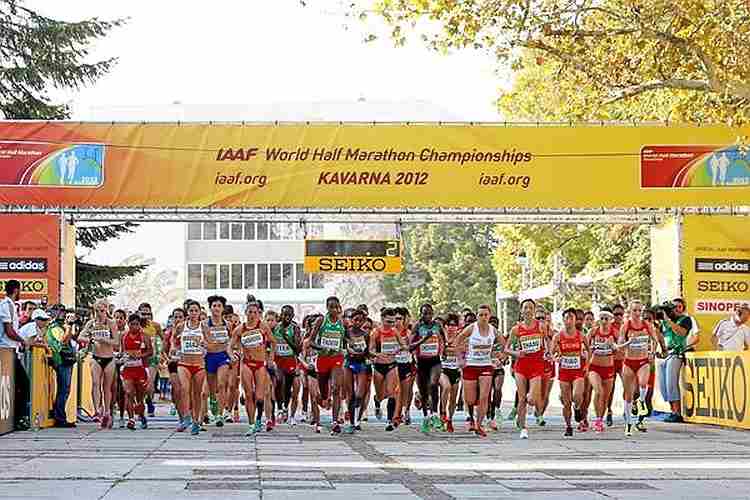 (★ Friends: Thank you! With 54 donations over the past few weeks, you have covered our half-yearly server and support costs. The next bill is coming, so if you would like to help, please donate here. Your interest and support are the reasons this site continues. ★)
At his best, British distance superstar Sebastian Coe was unbeatable, simply outrunning his competitors on the way to nine individual world records – indoors and out – at 800 m, 1,000 m, 1,500 m and the mile during his competitive career in the 1970s and 1980s.
But he also developed a keen tactical sense of how to set himself up for victory, and then to strike in major championships, as he did for his Olympic 1,500 m golds in 1980 and 1984. So as the President of World Athletics and now a member of the International Olympic Committee, it seems odd that Coe would champion a timid approach to the future of his sport in its biggest showcase.
True, the nicely presented World Athletics Strategy for Growth for 2020-23 incorporates a concept which has been a proven winner for cycling since 1927, with the introduction of a future World Road Championships around the World Half Marathon Championships and other events, and a World Off-Road Championships, including the World Cross Country Championships and possibly trail or mountain running.
And the plan for these events extends to having mass-participation races alongside the championship events, bringing the sport closer to the public.
So where is this future vision for Athletics at the Olympic Games?
At the end of last month, the World Athletics Council approved a plan for a single added event to the Paris 2024 program, a 20 km mixed-relay event with a maximum of 15 nations. Each team would include two men and two women, each of whom would run two legs of 2.5 km each.
It would mark a return for cross country to the Olympic Games exactly 100 years after it was last held, in Paris in 1924.
Nice, but that's it?
Compare this tepid proposal to that being made by FINA, the international federation for aquatic sports, which is pounding the table – politely – for an additional 10 events (or more), including:
● Artistic Swimming: Mixed Duet events (1 or more);
● High Diving: 20 m for women and 27 m for men (2);
● Swimming: 50 m backstoke for men and women;
● Swimming: 50 m breaststroke for men and women;
● Swimming: 50 m butterfly for men and women;
● Swimming: Mixed 4×100 m freestyle relay (7).
FINA is also asking for more participants in open-water swimming and water polo, even though the International Olympic Committee is cutting total participants in the Games back to 10,500 from more than 11,000 expected in Tokyo in 2021.
This isn't only about supporting more athletes in the Games and insiders know it. FINA officials point with pride to the IOC's private, post-Games studies showing the massive combined in-person attendance at the Games for aquatic events and enormous number of television viewing hours offered by its four disciplines in swimming, artistic swimming, diving and water polo. FINA events are held every day of the Olympic program; track & field events have recently been held over only the final 10 days of the Games.
The new opportunity for World Athletics is the first-of-its-kind interest by the Paris 2024 organizers to have mass-participation programs in conjunction with at least the marathons, and possibly other events. In fact, this may be the signature innovation of the Paris Games, with thousands of people running on the same course – and possibly on the same days – as the men's and women's Olympic marathons are held.
Shouldn't World Athletics take advantage of this and ask the IOC to include an extended program of events for 2024 which can also include complementary mass-participation opportunities? Clear candidates for new events for Athletics in Paris could include:
● 10 km road run for men and women
● Half Marathon for men and women
In addition, the long-suffering race walking events could get a significant upgrade if presented in conjunction with a non-competitive fitness walk event taking place before or after:
● 20 km walk for men and women (coupled with a 5 km fitness walk)
● 50 km walk for men and women (coupled with a 10 km fitness walk)
All of these events should take place during the first week of the Games, before any of the track & field competitions are held. This will bring more attention to Athletics during the entire length of the Games instead of only in the second week and offer considerably more possibilities for public participation in the event … and worldwide television viewing.
Best of all, the four new road events listed above (and one new walk) can be accommodated by just a minor revision to the size of the existing fields in the other events on the track & field program (currently 1,900 total athletes).
And if desired, the cross-country relay could be included as well – also during the first week – with competitors coming from those already entered in other events (as is done by most countries that enter the 4×100 m and 4×400 m relays).
Having cross country back in the Paris Games would be nice, but it's not the kind of bold strike that Coe – and many of his fellow World Athletics Council members – was known for during his running days. Leveraging the new thinking of the Paris 2024 organizers and the IOC's interest – concurrent with that of World Athletics – to better promote personal fitness and a healthy lifestyle can allow the sport to expand to all 16 days of the Games and to welcome future Olympians who can walk and/or run in the footsteps of those participating in the Games of the XXXIII Olympiad.
¶
More great sprinting from Monday at the Star Athletics Sprint Showcase in Monteverde, Florida, including a new world -leading mark from Kenny Bednarek (USA).
After exploding on the scene with a high-altitude 19.82 win at the National Junior College nationals in 2019, Bednarek, 21, was injured later in the year, but has come all the way back with a win on Monday in PR of 19.80. He finished well ahead of Canada's Andre DeGrasse (20.31) and Kyree King (USA: 20.54).
Trayvon Bromell (USA) continued to show that he's to be taken seriously once again, winning a wind-aided 100 m in 9.87 (+2.5 m/s), after winning his heat in 9.99. Justin Gatlin was second in the final (10.02w), with Bednarek third (10.02w, after a lifetime best of 10.09 in the heats).
The 2019 NCAA sprint sensation from LSU, Sha'Carri Richardson, is also running well again, winning the women's 100 m in 10.83 with the wind just over the allowable at 2.1 m/s. Richardson set a season's best of 10.95 in the heats (no. 3 in the world for 2020) and then won the 200 m in 22.00 (also no. 3 in the world for 2020), ahead of 400 m star Shakima Wimbley at 22.88.
Pretty impressive!
Rich Perelman
Editor
You can receive our exclusive TSX Report by e-mail by clicking here. You can also refer a friend by clicking here.