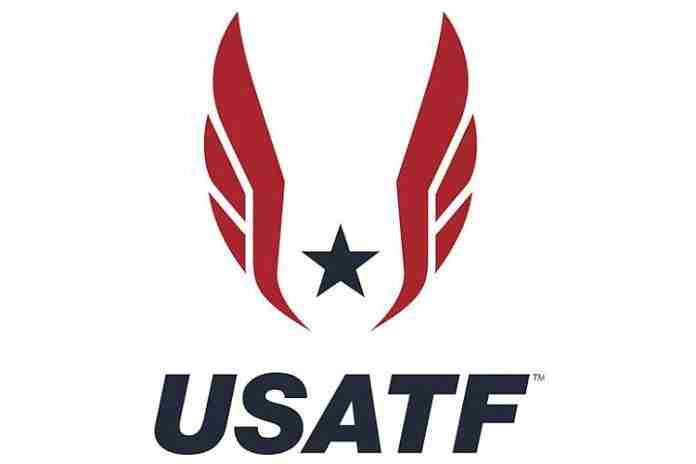 Track and field insiders were agog on Wednesday when USA Track & Field's Form 990 federal tax return was posted for 2018, showing chief executive Max Siegel with total compensation of $4,294,650, including $3.027 million for "retirement and other deferred compensation."
So what is this all about?
In simple terms, it's about the stunning Nike sponsorship agreement announced in April of 2014.
There's a lot of accounting to go through to understand all of this, so have patience.
In that single deal – with the actual terms never released publicly – Nike promised to sponsor USATF to the tune of an estimated $500 million from 2018 through 2040. Most of this was in cash and part in-kind, such as for national team uniforms. Based on a review of the publicly-posted USATF financial statements, a reasonable estimation is that USATF has been receiving about $20 million in Nike sponsorship support annually, including a share of a $25 million "one-time commitment bonus" for the deal, paid out in 2014 ($15 million), 2015 ($5) and 2016 ($5), but spread – for accounting purposes – over the length of the deal.
With the commitment bonus averaging about $1.1 million a year, that leaves about $18.9 million annually in Nike support. That's not all cash, since there is a significant in-kind commitment.
Over the last three years, Nike has provided $2.80 million (2016), $2.46 million (2017) and $1.83 million (2018) in in-kind product support. That leaves $16-17 million in actual cash payments by Nike – more or less – to USATF annually.
So where does the $3 million in deferred compensation to Siegel fit into this?
A note on page 22 of the 2018 USATF Financial Statements explains:
"Employment cost:
In 2018, USATF entered into compensation agreements with key members of management for their employment through December 31, 2021. Certain provisions of these agreements resulted in $3,000,000 being accrued as of December 31, 2018. The board has designated cash to be escrowed to cover the future minimum payments that will be paid as follows:"
The figures show that as of December 31 of the next four years, "minimum" payments will be made of:
● 31 Dec. 2019: $500,000
● 31 Dec. 2020: $500,000
● 31 Dec. 2021: $500,000
● 31 Dec. 2022: $1,500,000
The amount of $3 million is shown on the Statement of Activities as a "Non-Recurring Employment Cost." That's all clear.
It also explains the $3,000,000 deferred compensation amount on the Form 990 federal tax return for Siegel. Because the $3 million payment has been escrowed – set aside and not available for other purposes – it has to be shown as an expense in the year it was sequestered. And if you believe the federal return, all of that money will go to Siegel. The other $27,250 of the deferred compensation is clearly for retirement fund contributions and is in line with the federation's contributions to others.
Some confusion on the timing has been introduced by a cover letter placed at the front of the 2018 financial statements on USATF letterhead, not that of CliftonLarsenAllen accounting firm which prepared the financial statements. The USATF letter reads in part:
"CEO current year reported compensation includes contractual deferred bonuses payable over a period of seven years through 2024. For accounting purposes, these bonuses were deemed earned in the current and prior years, but they will not be paid until the future years stated in the employment contract. This resulted in higher expense on the financial statements and deferred compensation being reflected on the Form 990, however the CEO has not yet received these future bonuses."
The statement that payments are due to 2024 instead of 2022 as shown in the page 22 note in the actual financial statements must be explained. But the comment does shed more light on Siegel's compensation program.
As USATF chief executive, his annual salary has ranged from about $500,000 annually from his hire in mid-2012 up to $611,014 in 2018. He received no bonus in 2013, but significant bonuses in each year since the Nike agreement was signed in 2014:
● 2014: $500,000
● 2015: $500,000
● 2016: $1,000,000
● 2017: $500,000
● 2018: $500,000
Combined with the $3 million he is to be paid through 2022 – per the financial statements – Siegel will receive bonuses of $6 million total from 2014-22.
Why?
The obvious explanation would be that this $6 million is a essentially USATF Board-approved "commission" for Siegel's role in delivering the 23-year Nike agreement, worth about $400 million in total cash (and about $100 million in-kind) from 2018-2040, with $25 million paid early, from 2014-16.
What Siegel's role in this deal was is not exactly clear. In a lengthy story about Siegel in October 2016, The Washington Post reported that then-Board chair Steve Miller "acknowledged that the deal that produced most of that new income — a long-term sponsorship agreement with Nike worth a reported $500 million — was primarily negotiated by two former Nike executives whose small consulting firm is collecting $23.75 million in commission payments from USA Track and Field through 2039."
and
"Board chairman Miller, a former Nike executive, said the idea to approach Nike about a long-term extension did not come from Siegel. Instead, Miller said, the idea came from former Nike executives Adam Helfant and Chris Bevilacqua, friends of his, who contacted him not long after Siegel took over as CEO and asked for Miller to introduce them to Siegel. Helfant and Bevilacqua then led negotiations for USA Track and Field on the Nike deal, Miller said."
But in a Sports Business Daily story announcing the deal in April 2014:
"USATF CEO Max Siegel said that the NGB reached out to Nike about extending its sponsorship after the '12 London Games. He proposed negotiating a long-term deal to Nike because the organization wanted the stability such an agreement would provide."
So, between the commissions to the former Nike execs and if the bonuses to Siegel are in fact another commission on the same deal, the cost of the possibly $400 million in cash and $100 million in in-kind support from Nike cost USATF about $30 million, or about six percent of the total deal.
Let's be clear on this: while Siegel may have requested added compensation for bringing the Nike deal to fruition – Helfant and Bevilacqua's terms – the USATF Board of Directors is the group responsible for agreeing to it. You can see here the minutes from USATF Board meetings back to 2009 and who was on the Board at each step of the way.
Don't bother looking for approvals of these commissions; those are done in "Executive Session," during which all personnel matters are reviewed, and which are not recorded in the minutes (of any corporation or association). Moreover, don't look for even a mention of the Nike deal in the 2014 minutes … because there isn't one! Amazing.
Certainly, when the Nike deal came through, there was great hope for even more significant sponsorships, but USATF has not signed a superstar new deal since. The financial statements show that much more than a majority of USATF's total operating revenues come from two sponsors – Nike and Hershey – and grants from the United States Olympic & Paralympic Committee:
● 2013: $19.6 million ~ 63% from 2 sponsors and USOC
● 2014: $35.1 million ~ 80% from 2 sponsors and USOC
● 2015: $32.4 million ~ 73% from 2 sponsors and USOC
● 2016: $37.3 million ~ 65% from 2 sponsors and USOC
● 2017: $35.1 million ~ 68% from 2 sponsors and USOC
● 2018: $34.5 million ~ 72% from 2 sponsors and USOC
Note the major rise from 2013 to 2014, when the Nike deal came in, but the financial performance has leveled off since. But with the Nike agreement in hand, USATF's total assets rose from $9.3 million in 2013 to $42.3 million in 2014, and now back to $39.9 million at the end of 2018.
There you have it, from as much information as could be pieced together from publicly-available sources and some confidential conversations with some folks in the know. If you were on the USATF Board, would you have given Siegel those bonuses annually from 2014-18 and then agreed in 2018 to $3 million more?
(If the financial statements are correct that the $3 million in bonuses from 2019-22 were agreed to by the Board in 2018, this could have been during the time that elected president Vin Lananna was suspended by the Board on 18 February 2018 for conflicts of interest with his then-position at TrackTown USA.)
That's the question you have to ask yourself, and the former and current members of the USATF Board of Directors.
Rich Perelman
Editor
You can receive our exclusive TSX Report by e-mail by clicking here. You can also refer a friend by clicking here.