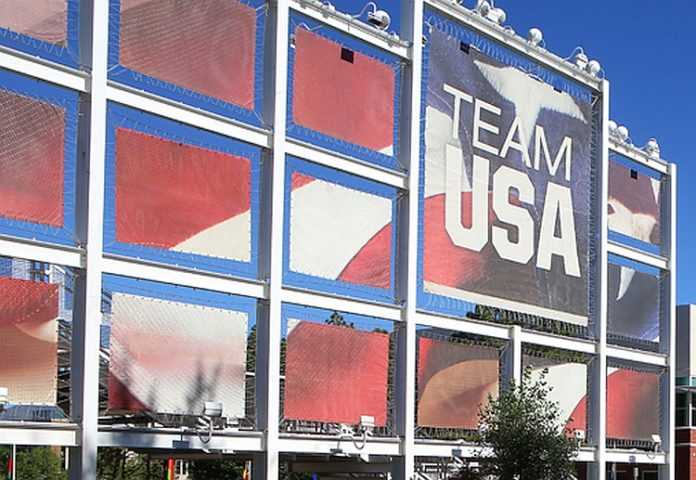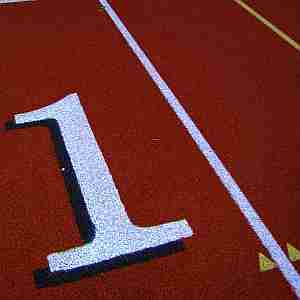 The United States Olympic Committee has been battered by accusations and scandal, hammered in Congressional hearings, changed out its leadership … and got the message.
The USOC Board of Directors met in Los Angeles, California on Thursday and Board chair Susanne Lyons and chief executive Sarah Hirshland spoke to reporters afterwards by conference call. They were forthcoming on the major issues in front of them:
● Congress
The biggest unknown for the USOC going forward is what changes – if any – will be made to its structure by the U.S. Congress. A series of hearings in 2018 went poorly for the USOC, both as to its responses or lack thereof, to sexual abuse of athletes, and its oversight of the National Governing Bodies. Hirshland noted that she and Lyons have been much more engaged since then. She noted:
"Both Susanne and I were in Washington a couple of weeks ago and had the opportunity to meet with about a dozen members of Congress, both on the Senate and House sides and had some really good discussions with them around how, quite frankly, how Congress can be helpful as we look ahead; what changes might need to be made to ensure we have the clarity we need, to ensure that we are operating at an optimal level, if you will, and the I think the conversations were really centered around three themes.
"One would be the safety of athletes and the Center for SafeSport, and a continued commitment and focus on that. Two would be athlete representation, both in governance, but more broadly, just ensuring that athlete voice is an important part of the administration of the Olympic Movement off the field. And the third would be NGB oversight.
"And we're continuing to have conversations with them around each of those three aspects and we'll continue to do that. I made the commitment to be back in Washington on a frequent basis as we go forward to ensure that as their work continues we're as supportive and helpful to that as we can be."
Those familiar with the Ted Stevens Olympic and Amateur Sports Act have noted that part of the current crisis is due to the lack of USOC presence in D.C., to educate and explain what the Act requires and what it is going to meet those requirements. A higher profile with the Congress will be a major step forward.
● Athlete representation and "voice"
The amount of athlete representation and presence on the boards of the USOC and the NGBs was a major focus of the Senate Sub-Committee hearings into the U.S. Olympic Movement. Multiple athlete groups have called for various reforms, including the USOC's own Athlete Advisory Council ("AAC"), and AAC head Han Xiao (from table tennis) spoke with the Board.
Hirshland explained that "The discussion around the AAC and in fact, the motion that they voted on at [its] last meeting, was for the counsel to explore athlete advocacy models, and the proper structure to ensure that they have athlete advocacy.
"We are enormously supportive of that. Han shared more details of that and their objectives around exploring that today, with our Board and, as I said, we have offered administrative, sort of professional administrative support; as you know, they are all operating as volunteers.
"We have offered them administrative and professional support, which they are happy to have to help with this process to ensure that they really explore various options for an athlete advocacy structure that will be helpful to the athletes as we go forward and we feel incredibly supportive; that's a great project and a great initiative for the AAC to undertake."
That's a long way from forming a union, but there is no perfect structure given the wide variance in the way the dozens of Olympic sports operate. It will be fascinating to see what the AAC comes up with as a suggestion for the future.
● The future of USA Gymnastics
Hirshland was asked about the status of the USOC's de-certification process for USA Gymnastics and the short answer is, nothing will happen until the many lawsuits against the federation are resolved. The details:
"We filed the Section 8 complaint, seated a hearing panel; that hearing panel has independent counsel that will guide that Section 8 process. USA Gymnastics, subsequent to their bankruptcy filing, submitted a request of that hearing panel to stay the Section 8 hearing.
"At this point, we have not responded to that request about the hearing panel for one reason and one reason only: we believe that USA Gymnastics' intention in filing the Chapter 11 bankruptcy reorganization was an attempt to resolve the litigation that they are facing in an expedited or organized way.
"We believe that is a really important step for USA Gymnastics and don't think that disrupting that in any way by pursuing the Section 8 hearing at this point is helpful to that process. So, we reserve the right to go back to the hearing panel and request the process move forward but we have not yet done that at this point."
The U.S. Bankruptcy Court for the Southern District of Indiana issued an order opening the filing period for claims against USA Gymnastics on 25 February and closing on 29 April. After that, the Court will determine the procedure going forward to adjudge the claims and determine who get what. At the same time, USA Gymnastics is suing seven insurers for coverage against these claims and those actions have to be completed in order to come up with the funds to pay those survivors who are determined to be awarded damages.
So, nothing is going to happen fast. But there is an orderly process and it appears that as long as it is being administered efficiently by the Court, the de-certification of USA Gymnastics is on hold. This may not be settled until after the Tokyo Games have been completed.
Those were key points on the hot issues posed, but Lyons further expressed that the USOC Board has adopted a new perspective that will change the way it works with athletes going forward.
"We spent a lot of time talking about the fact that the culture of elite sport in the United States has to start at the top," she said. "As a Board, we really have to set the stage for that in our actions and in our words …
"I think that balance between recognizing that the athlete as a whole person needs to be considered, from their entire competitive career including their transition [to competitive] retirement is a very important topic for us all to consider."
That's a call for a new program to help athletes more directly once they stop competing; Hirshland explained that a new "Athlete Services Division" is in the process of being formed. Interestingly, the USOC's Sports Medicine department will be moved into this division and away from the Sport Performance Division. So, look for it to include much more mental health support and instruction on post-competitive transition assistance.
Hirshland also noted a major study of NGB governance and the 50 different boards is underway, with the raw data just coming back from more than 500 NGB board members who were surveyed for their own views of the situation in their federation. The data will allow the USOC to figure out the next steps needed on a global basis, but also for individual NGBs that may need reforms.
This was a good first step for the USOC Board in that it understands the issues in which the situation is most critical. And taking 24 minutes to speak with reporters was a worthwhile exercise in showing that it wants to be more open and transparent in what it is trying to accomplish.
Happily, there was also a reminder that the sports aspect of the USOC's efforts have not been forgotten and that delegations of 600-700 athletes are expected for the Pan American Games this summer, and 250 athletes for Para Pan American Games, both in Lima, Peru.
The Congress didn't ask too many questions about sports, but it's nice to remember that sports is the business the USOC is actually in.
Rich Perelman
Editor