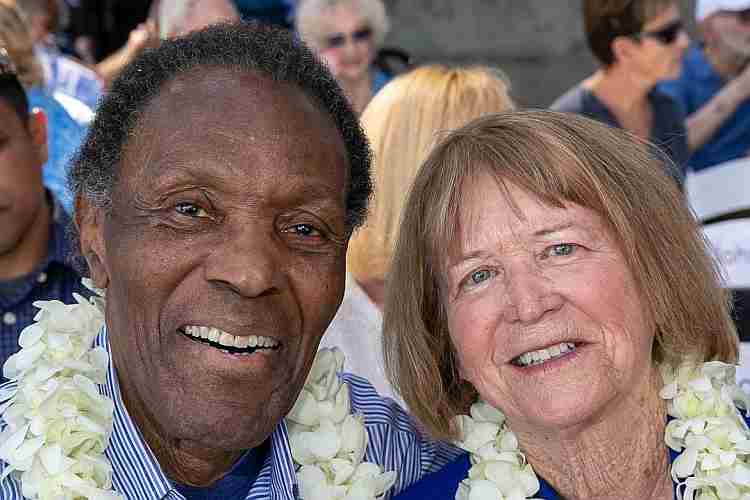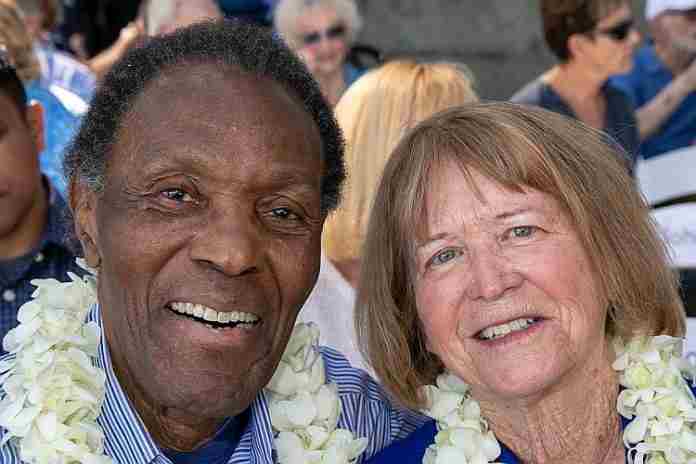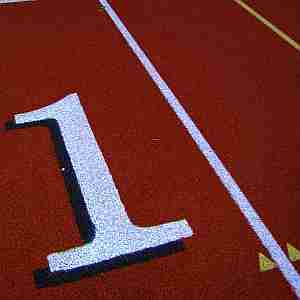 "Together, you've been an example of respect, integrity and excellence in all things. Together, you have served the UCLA community selflessly and with the utmost humility and grace. Together you have created a legacy and set the standard for what it means to be a true Bruin. You are the standard."
Imagine hearing your daughter say those words about you, not only at home, but at a public ceremony with nearly 500 people in attendance!
It happened last Friday, on the concourse of UCLA's famed Drake Stadium, as Jenny Johnson Jordan spoke about her parents, Betsy and Rafer Johnson, In a fast-moving, 30-minute ceremony on a warm day, the stadium's track was dedicated as the "Betsy & Rafer Johnson Track."
The honor was not only a fitting tribute to the Johnsons, but especially poignant as the stadium had been named for Johnson's coach, long-time Bruin track coach and athletic trainer, Ducky Drake, in 1972. Now the track is named for Drake's prize pupil, the 1956 Olympic silver medal and 1960 Olympic gold medalist in the decathlon.
Johnson Jordan gave remarks about her parents that also included:
"Growing up, my brother [Josh] and I were asked many times the question, 'who do you look up to?' And in most instances, I can tell people wanted to name a famous athlete, a popular athlete at the time, but the truth was that never really felt authentic to either one of us. The only two people that came to mind in terms of role models would be our parents. The people that were living in our home, that we got to see, each and every day. They were our role models then, and they still are to this day."
The scope of Rafer Johnson's impact on UCLA and Los Angeles has been lost over time, but it's quite amazing. Beyond his Olympic triumphs in Melbourne and Rome, he was also a member of the 1956 NCAA title team for Drake – the only one he won – and was UCLA's Student Body President, graduating in 1959.
His life and the story of Los Angeles have been intertwined ever since. He worked on the 1968 presidential campaign of then-Sen. Robert Kennedy and after Kennedy's assassination in Los Angeles, teamed with Kennedy's sister, Eunice Shriver, to create Special Olympics California. Now known as Special Olympic Southern California, he helped bring the Special Olympics World Games to Los Angeles (and UCLA) in 1972 and again in 2015.
As a founding Board member of the Los Angeles Olympic Organizing Committee, he is said to have cast the deciding vote that named Peter V. Ueberroth as president, and later was the final torchbearer in the Los Angeles Memorial Coliseum during the Opening Ceremony on 28 July 1984. He has served as a Board member of the charitable legacy of the Games, the LA84 Foundation, ever since.
The Drake Stadium track had not been named, although the infield, renovated to allow use for soccer, had been named for film producer Frank Marshall, who help fund the conversion from a track-only facility.
The idea to name the track for Johnson and his wife Betsy, came from UCLA Athletic Director Dan Guerrero. During the ceremony, Betsy Johnson recalled how it happened: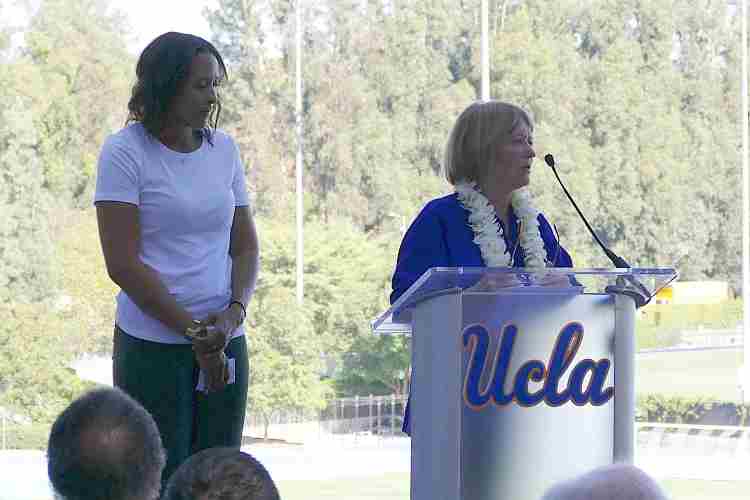 "Several months ago, we got a call – actually, I think it was from you, [Senior Associate Athletic Director] Josh [Rebholz] – that said that Dan wanted to come to our house and talk to us. I'm like, um, Dan? We had no idea what he was coming for.
"When he came over, he told us about naming the track after Rafer and myself, and as Dan said, we were all overcome with emotion. And Rafer, you are so deserving of this honor, and for me to see on your face – the joy and appreciation – that you showed was something I will never forget."
True to her forthright nature, Betsy addressed the question of why she was included in the naming. "Those of you who really know me, if you know me well, you know that I have always been beside him, and I always will be beside him and I've got his back."
Said Guerrero:
"When I went to their home a few months ago, to propose this idea for them and ask for their blessing, to name the track in their honor, the three of us had a very special moment, a very emotional moment, and one that I'll always remember, and never forget.
"And I remember Rafer's gratitude was particularly focused on the fact that Betsy would be linked with him forever, together, inside this stadium, at the university they both love. And it's no surprise to any of us that they too raised two wonderful children, in Jenny, and, of course, also in Josh, who are also great Bruins in their own right."
It's also important to note that the co-naming for husband-and-wife is a UCLA tradition, following on the naming of the court inside the famed Pauley Pavilion basketball arena for Nell and John Wooden. In his 90s, the legendary Wooden finally agreed to have the court named for him if his wife would also be included (she died in 1985), and the ceremony was held in 2003.
Rafer Johnson, now 84, did not speak at the ceremony and has been dealing with health issues for more than a year. Up until his recent health challenges, he has been a continuous presence at UCLA, including nearly every UCLA track meet and especially for the annual Rafer Johnson-Jackie Joyner-Kersee Invitational. He always addressed the crowd and when he was on the field level, was a magnet for athletes and coaches of visiting teams for autographs and pictures.
After the ceremony, the northside naming area was unveiled to show the "Betsy and Rafer Johnson Track" and their names were also unveiled in giant letters on the Drake Stadium track.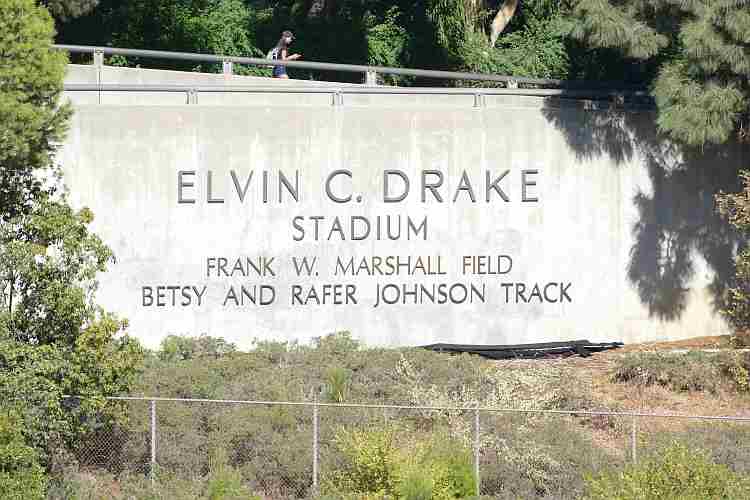 Here's hoping that the athletes who run there in the future can live up to his standards. Not as an athlete – few can attain his heights – but as a person. He is one of the finest people you will ever meet, anywhere.
Rich Perelman
Editor
If you enjoyed this commentary, sign up to receive our exclusive TSX Report by e-mail by clicking here. You can also refer a friend by clicking here.